IFA's Most Popular Articles in 2022
IFA Staff
|
December 31, 2022
IFA's Most Popular Articles in 2022
IFA Staff
|
December 31, 2022
I Prayed
have prayed
Lord God, thank You for revealing to IFA key issues and headlines and how to pray about them.
What were the most popular IFA posts of 2022?
15. Dave Kubal: Manufacturing a Manufactured Food Crisis
Today we are seeing an exponential increase in controlling, altering, and shifting our world's food supplies. We need to pray into these "connected dots" as watchmen and intercessors.
View Comments (3)
14. Prayer to Dethrone the New World Order 
This article and prayer by IFA Contributing Writer Jamie Rohrbaugh remains timely — asking the Father to dethrone, cast down, hinder, bind, and prevent the New World Order from coming to fruition in the United States of America (and, indeed, in the world).
13. We're Being Groomed for the Antichrist 
"The worldwide reaction to the Covid-19 crisis served, I believe, as a 'global grooming' for the advent of the Antichrist. Seeing the Church's response, I have wondered if we — the people of Jesus — are ready for the real deal," writes IFA Contributing Writer Joyce Swingle.
12. Biden's Executive Order: Achieving a 'Satanic Utopia'? 
On Sept. 12, 2022, President Biden issued an executive order without much fanfare — although that order may prove to have an impact greater than many of his more publicized actions. IFA Contributing Writer Angela Rodriguez explains what is happening and why we must decide now to question the tide of AI advances.
11. Fast and Pray About Biden's Visit to Middle East
Ahead of President Biden's trip to Israel, IFA received some specific prophetic warnings. IFA Contributing Writer Lori Meed detailed some timely biblical prayer points for intercessors ahead of and during the trip.
10. Is Food Being Used As a Weapon? 
IFA Contributing Writer Angela Rodriguez analyzes the impact of the pandemic, supply-chain issues, and other motivations on our food supply, raising some important questions.
9. Dave Kubal: Demonic Globalist Tour Comes to D.C. 
IFA President and CEO Dave Kubal describes the elitist Bilderberg meetings in Washington, D.C., and offers prayer points for intercessors.
8. Dave Kubal: Hell's Portals Hidden in Plain Sight 
"Hell's strategic planning team has come up with a genius plot to destroy America by placing a growing army of radical prosecutors in key locations around this nation. These portals of hell's agenda have more power than any local occult activity through their positions of authority."
7. The Spiritual Truth Behind the Mar-a-Lago Raid 
This repost from Give Him 15 is an excellent spiritual analysis of the FBI raid on Mar-a-Lago in August.
6. Prayers from the Senate and House Chaplains 
Nearly every day, IFA posts the official prayers offered in the House of Representatives and the Senate.
5. False Prophet of the Hour Revealed 
IFA Contributing Writer Gloria Robles identifies the "false prophet of the hour" — progressive Christianity — and offers biblical instruction to intercessors ready to pray about this widespread issue in the Church.
4. Biden Plans to Cede U.S. Health Authority to WHO 
IFA warned intercessors about President Biden's plans to take action that would threaten U.S. sovereignty (and the sovereignty of other nations) and cede authority to the World Health Organization. Our prayers were answered, and this action did not move forward!
3. Eric Clapton, Hypnosis, and Spiritual Warfare 
IFA President and CEO Dave Kubal explains how spiritual warfare works its way out in the natural: spiritual forces of darkness using natural events to convince people to believe lies. He then applies this truth to the pandemic and the worldwide response to it.
2. Ukraine Day 310: Bibles Distributed All Over Ukraine 
Every day since the invasion of Ukraine, the past 311 days, IFA has posted updates from Intercessors for Ukraine. One wonderful article is God is Answering Prayer in Ukraine!, and another is Miracles in Ukraine Prove God Is Real: The Church in Wartime.
1. World's Largest Satanic Gathering This Weekend — in the U.S. 
Over 400,000 reads were generated, over 10,000 people clicked "I Prayed," and nearly 500 people posted comments. Did the outpouring of prayer in response to this article by IFA Chief Program Officer Kris Kubal cause the event to fizzle? We believe so. Read the update HERE.
Did you have a favorite IFA blog post in 2022? Please share in the comments.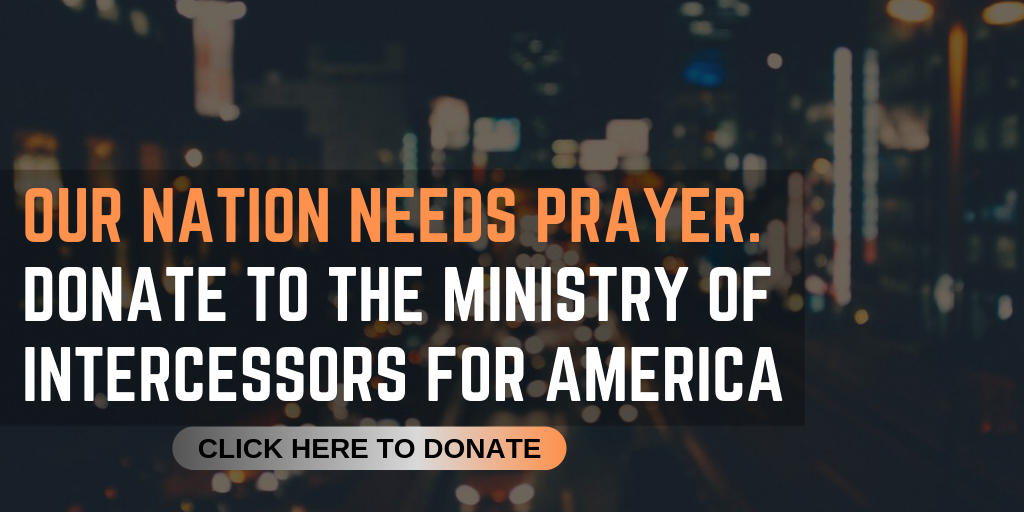 Partner with Us
Intercessors for America is the trusted resource for millions of people across the United States committed to praying for our nation. If you have benefited from IFA's resources and community, please consider joining us as a monthly support partner. As a 501(c)3 organization, it's through your support that all this possible.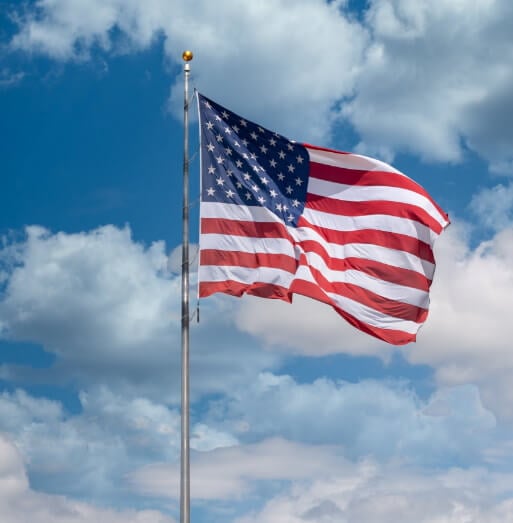 Become a Monthly Partner
You can post a prayer to share with others.
C f
January 3, 2023, 7:43 am
Lord God, thank You for revealing to IFA key issues and headlines and how to pray about them. Please protect Intercessors for America from infiltration by the enemy, and strengthen each and every person on staff to further do Your will and stay committed to You.