False Prophet of the Hour Revealed
Gloria Robles, IFA Contributing Writer
|
June 18, 2022
False Prophet of the Hour Revealed
Gloria Robles, IFA Contributing Writer
|
June 18, 2022
I Prayed
have prayed
Father, we pray against progressive Christianity. Gives Pastors and Priests across the country strength, God, and prevent them from bowing to culture instead of to You.
Analysis. After the 2020 elections, the words "false prophet" were thrown around more than ever. Since then, the church seems to be more and more divided. Are we focused on the wrong thing?
View Comments (155)
I recently watched a live broadcast from prophetic teacher, author, and speaker Larry Sparks. In a time of prayer, the Lord revealed the name of the "false prophet of the hour." Larry listened, expecting to hear a person's name. The Holy Spirit said this, "Its name is progressive Christianity."
If you do not know what progressive Christianity is, Sparks simplifies it as this, "Trying to take the Bible and make it take a knee and bow to culture."
IFA Founder Derek Prince offered another name for progressive Christianity. In the newly released book, The Beast or the Lamb, he describes "apostate Christianity," where the true, biblical Jesus is set aside for false representations. Prince saw the turning to apostate Christianity as part of the "falling away" that precedes the rise of the Antichrist (2 Thes 2:3).
After hearing this message, I sat and thought about it quite a bit. The truth really became personal for me. Many people I know and love are progressive "Christians." We rarely see eye to eye about biblical truths.
Sparks said he believes the remedy for progressive Christianity is Pentecostal fire, meaning a return to the book of Acts. In Acts 2, the birth of the Church follows Pentecost. The Church today has strayed far from the Church of Acts. Pentecost wasn't just about the tongues, the winds, and the fire; it was much more. 
But you will receive power when the Holy Spirit comes on you; and you will be my witnesses in Jerusalem, and in all Judea and Samaria, and to the ends of the earth." (Acts 1:8)
The disciples received power and boldness to become witnesses for Jesus and that's exactly what happened. Peter preached his very first sermon and 3,000 souls were saved that day (Acts 2:41).
I know many Christians who wonder why much of Christianity doesn't resemble the Church in Acts. The book of Acts describes what set them apart. We are more than able to live just as they did. We can cast out demons, heal the sick, see souls saved, and be bold witnesses too. But we must not just be hearers of the word, we have to be doers too (Jas 1:22). The same Holy Spirit poured out on the early church, is the same Spirit that resides in us.
The Spirit of God, who raised Jesus from the dead, lives in you. And just as God raised Christ Jesus from the dead, he will give life to your mortal bodies by this same Spirit living within you. (Rom. 8:11)
Prince shared an important warning based on 2 Thessalonians 9: "The coming of the lawless one is according to the working of Satan, with all power, signs, and lying wonders." Prince said, "In other words, the coming of the Antichrist will be attested to by many supernatural miracles and signs." He continues with an important admonition, "We have got to learn to discern and distinguish between good and evil because otherwise, inevitably, we will be deceived."
There is a way to experience the power of the Holy Spirit with the discernment necessary in these times.
Prayer 
We must be a people given to prayer. When Pentecost came, they were praying in the Upper Room (Acts 1:14). In fact, prayer is a central theme throughout Acts. They prayed in agreement with one heart and mind as the body of Christ.
The Word 
The disciples were devoted to the Word. If there is something we truly need to keep ourselves from deception, it's the Word of God. We are in a time where it is necessary to study and store up His Word in our hearts. 
Prince encourages us in The Beast or the Lamb, "If you do not cultivate a growing relationship with the Scripture, Jesus and His Holy Spirit as a kind of 'triangulation of truth,' you will be deceived."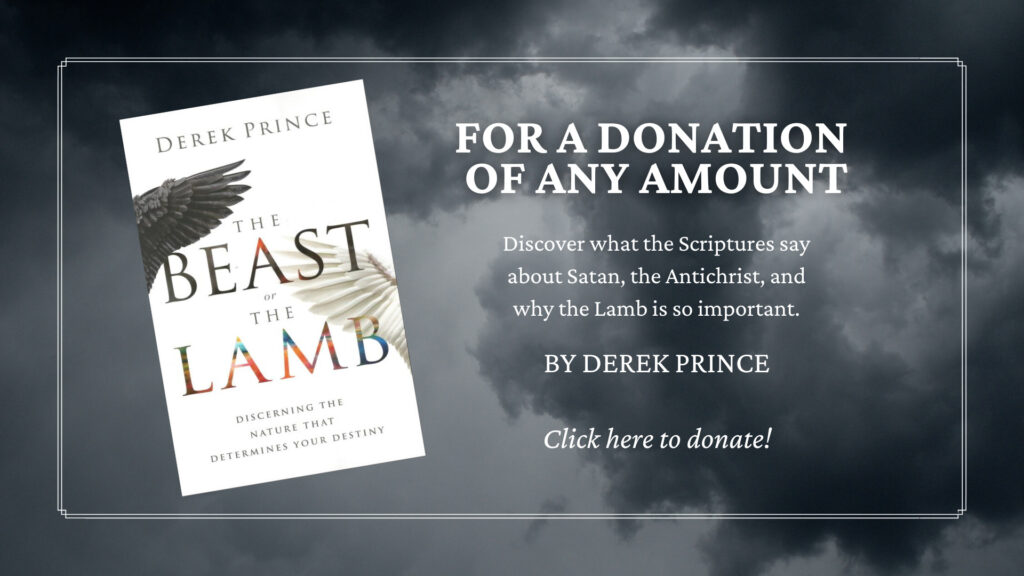 Fellowship 
We equally need fellowship with one another. Many have churches to attend regularly, but for those who don't, the disciples met in homes and shared communion and meals together. Maybe this is something you can do. 
All the believers devoted themselves to the apostles' teaching, and to fellowship, and to sharing in meals (including the Lord's Supper) and to prayer. A deep sense of awe came over them all, and the apostles performed many miraculous signs and wonders. (Acts 2:42,43)
Covid cleared out the churches and many people have not returned. We can watch church services on Sunday morning from our homes, but this is not fellowship. Fellowship with other believers spurs us on to greater devotion and spiritual growth as well as protects us from deception.
Generosity
The Acts church continued to be the hands and feet of Jesus Christ. The Bible says they sharing everything they had, not only with their immediate fellowship (Acts 2:41), but also with widows and all who were in need.
All the believers were one in heart and mind. No one claimed that any of their possessions was their own, but they shared everything they had. With great power the apostles continued to testify to the resurrection of the Lord Jesus. And God's grace was so powerfully at work in them all that there were no needy persons among them. (Acts 4:32,33)
Armed to Suffer
I know this may not be a popular topic for many,especially today; we are not guaranteed a smooth Christian walk. James was beheaded. Paul was stoned and left for dead. Stephen was martyred. Peter and the disciples were arrested for preaching Jesus and their response has always amazed me. 
The others accepted his advice. They called in the apostles and had them flogged. Then they ordered them never again to speak in the name of Jesus, and they let them go. The apostles left the high council rejoicing that God had counted them worthy to suffer disgrace for the name of Jesus. (Acts 5:40,41)
Paul would later write about the fruits of trials and suffering in Romans 3:3-5: Not only that, but we rejoice in our sufferings, knowing that suffering produces endurance, and endurance produces character, and character produces hope, and hope does not put us to shame, because God's love has been poured into our hearts through the Holy Spirit who has been given to us.
A lie of American culture teaches us that we should always be happy and choose what makes us happy. This lie can be found in the Church as well. Suffering is an integral part of the life of a believer in Christ. Peter said it clearly, "After all, God chose you to suffer as you follow in the footsteps of Christ, who set an example by suffering for you." (1 Pt 2:21)
Fear of God, Not Man 
The first church was confident that no matter what they faced, even death, God would be with them. Whether in prison, before the Sanhedrin, or traveling they never refrained from preaching the gospel. Wherever they went, Jesus was front and center.  Even when they were forbidden to speak His name, they could not. He was like a fire in their bones that they just couldn't contain.
See Acts 5:17-41 for the full account.
But Peter and the apostles answered, "We must obey God rather than men.(Acts 4:29)
The early church lived what Christ himself modeled while He was with them. We, too, are called to a lifestyle of prayer and communion with the Father, fellowship, teaching the Word, being hands and feet, perseverance through persecution, total surrender, and obedience to God. 
What was the result of this Christ-centered church? 
"These men who have turned the world upside down."  (Acts 17:6)
These men and women, just regular people like us, turned the world upside down. They shook the status quo. They persevered to win. They counted the cost and realized everything else was meaningless when compared to the glory and honor of being called a follower of Jesus Christ. 
The Word summarizes these points in 1 Peter 4:7-19.
Everything in the world is about to be wrapped up, so take nothing for granted. Stay wide-awake in prayer. Most of all, love each other as if your life depended on it. Love makes up for practically anything. Be quick to give a meal to the hungry, a bed to the homeless—cheerfully. Be generous with the different things God gave you, passing them around so all get in on it: if words, let it be God's words; if help, let it be God's hearty help. That way, God's bright presence will be evident in everything through Jesus, and he'll get all the credit as the One mighty in everything—encores to the end of time. Oh, yes!
Friends, when life gets really difficult, don't jump to the conclusion that God isn't on the job. Instead, be glad that you are in the very thick of what Christ experienced. This is a spiritual refining process, with glory just around the corner.
If you're abused because of Christ, count yourself fortunate. It's the Spirit of God and his glory in you that brought you to the notice of others. If they're on you because you broke the law or disturbed the peace, that's a different matter. But if it's because you're a Christian, don't give it a second thought. Be proud of the distinguished status reflected in that name!
It's judgment time for God's own family. We're first in line. If it starts with us, think what it's going to be like for those who refuse God's Message!
If good people barely make it,
What's in store for the bad?
So if you find life difficult because you're doing what God said, take it in stride. Trust him. He knows what he's doing, and he'll keep on doing it. (From the Message)
Let's pray for the church together.
Lord, I pray for Your Church, bought and purchased by Your precious blood of Jesus Christ.
We stand in the gap for this nation as intercessors, and, Lord, we also stand in the gap for Your church.
Forgive us, Lord, for all the division in the church. Forgive us for allowing ourselves to be distracted when we have work to do. Forgive us for trading the fear of the Lord for the fear of man. 
I pray for leaders in the church and Christians alike who have fallen away into progressive Christianity. Lord, I pray You open their eyes to see the truth in Your Word once again. Let it be light to their path, and truth that guides them daily. 
Lay Your axe to the roots of progressive Christianity, and expose it for what it truly is…apostate and an abandonment of truth that is harming your church. 
I pray in agreement with every Spirit-filled believer. If we have let our fire die down, set our hearts ablaze again. As I choose to walk in surrender and obedience, fill me afresh with Your Holy Spirit. Give me power to be a bold witness for Jesus. 
I reject the god of culture, I want the God of the Bible.
I don't want religion, I want revival.
I don't want to settle for a church show, I want the weighty shekinah glory. 
I reject the enemy. I want to see deliverance, signs, wonders, and miracles that glorify God.
I reject lukewarmness. I want total surrender to You.
I want to be like the early church, who turned the world upside down. Bring the church back to when it was all about Jesus, and nothing else.
In Jesus' name, amen.
Did this article speak to you? Please share.
Author Gloria Robles is a passionate intercessor with a prophetic voice for today. For more from Gloria, go to Spotify or Anchor to listen to her podcast Something To Share. Photo Credit: ALEXANDRE LALLEMAND on Unsplash.
Partner with Us
Intercessors for America is the trusted resource for millions of people across the United States committed to praying for our nation. If you have benefited from IFA's resources and community, please consider joining us as a monthly support partner. As a 501(c)3 organization, it's through your support that all this possible.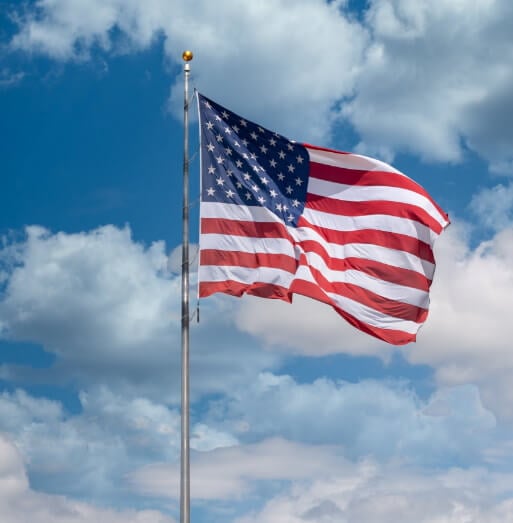 Become a Monthly Partner
You can post a prayer to share with others.
Alan V
June 20, 2022, 7:49 am
Father, we pray against progressive Christianity. Gives Pastors and Priests across the country strength, God, and prevent them from bowing to culture instead of to You. Lord Jesus, You made the church the way You want it, restore it to that state.
christine s
June 18, 2022, 10:05 am
Father, we pray against progressive Christianity. Gives Pastors and Priests across the country strength, God, and prevent them from bowing to culture instead of to You.
Alan V
June 18, 2022, 10:01 am
Father, we pray against progressive Christianity. Gives Pastors and Priests across the country strength, God, and prevent them from bowing to culture instead of to You. Chasten them so they will repent of the demonic doctrines, Lord.