Miracles in Ukraine Prove God Is Real: The Church in Wartime
IFA Staff
|
March 19, 2022
Miracles in Ukraine Prove God Is Real: The Church in Wartime
IFA Staff
|
March 19, 2022
I Prayed
have prayed
Lord God, You have done great things for us and You are doing great things for us. We thank You and we praise You. We pray that Your Name would be exalted over Ukraine.
God is performing miracles in Ukraine that are encouraging His people and demonstrating to everyone the tender mercy and power of the God of heaven and earth. IFA staff met with Vitaly and Maksym of Intercessors for Ukraine this week and heard story after story of miracles. We share a few of them with you: Then our mouth was filled with laughter, and our tongue with shouts of joy; then they said among the nations, "The Lord has done great things for them." The Lord has done great things for us; we are glad. (Ps 126: 2-3)
Miracle #1: "People are so open to the gospel!"
View Comments (191)
Vitaly and Maksym shared that the Church in Ukraine is experiencing an unprecedented opportunity to evangelize. They explained that there is no other hope than Christ so people are being pushed, by the challenging wartime circumstances, to pray. They told us that they have not seen this kind of hunger for God since perhaps the early 1990s.
One of Maksym's pastoral assistants, Vladimir, joined the army. He is holding mini services daily and everyone except one man in the unit comes! Another, in time of peril for the unit, asked Vladimir, "Can you lead me in the sinner's prayer? I need that stuff (referring to Vladimir's relationship with God)."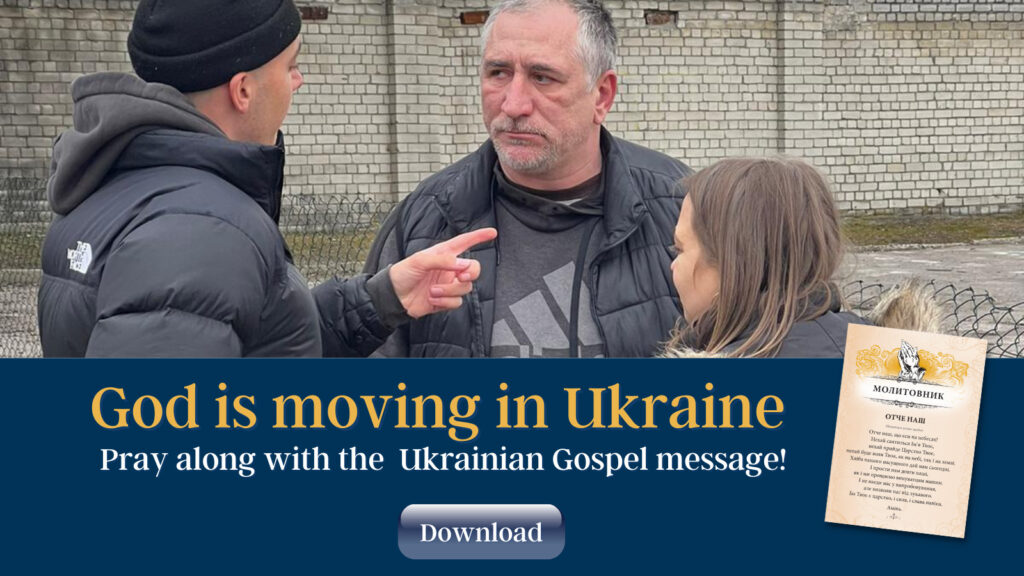 Miracle # 2: The power of worship and praise
Maksym's church is in a city that is stopping point for refugees headed to safety. They are helping thousands of refugees and conducting praise and worship services. Normally, sirens ring out all day and night, and everyone needs to go to the bomb shelter. One day an extended time of worship was planned–8 hours. After 1 hour, Maksym told us that everyone felt the atmosphere had shifted. At the end of 8 hours, Maksym concluded the service–no sirens had gone off the entire time! Yet within a minute or two, a siren sounded, they headed into the shelter, but after a short time were sent home. Here is the powerful testimony Maksym shared, "Vertical praise has built a dome over us!"
Miracle # 3: God fights our battles!
One of the members of Vitaly's church serves in the military. He called his parents from the front line to tell them that military intelligence had warned of large drop of Russian paratroopers near where he was stationed. They were told, "Expect it." He called to ask his parents to pray and get others to pray, which they did.
This is what he saw with his own eyes. The Russian planes flew overhead and he saw the paratroopers drop from the planes in the sky. "God sent a strong wind," Vitaly told us. They watched as the wind pushed the Russian paratroopers back over the line into Russian territory!
Miracle #4: God fights our battles again!
Amphibious warships approached Odessa from the Black Sea, intending to make landfall and attack. God created such a storm on the Black Sea for 4 days ships couldn't come near the shore.
Miracle #5: The invaders are full of fear.
Vitaly and Maksym told us hundreds of reports confirm that the Russian soldiers are full of dread, not just fear. They attribute this to the Lord, like in the Bible when God filled the enemies of Israel with dread in battle.
Miracle #6: Babies calmed by the peace of Christ.
Vitaly's church is affiliated with a home for disabled children. The 72 children are now being evacuated out of the country. Please pray for their safety. Early on in the invasion, the children cried constantly–it seemed that they were panicked like many of the adults in the country. When the ladies of the church prayed over them, they became quiet and peaceful.
God is making a difference in Ukraine!
Intercessors for Ukraine has printed and distributed 300,000 prayer guides throughout Ukraine. You can download a translation and prayer points HERE. Please pray as the Word of God goes out to a people hungry for hope.
Are you encouraged by these miracles, large and small? Please share with a friend.
Partner with Us
Intercessors for America is the trusted resource for millions of people across the United States committed to praying for our nation. If you have benefited from IFA's resources and community, please consider joining us as a monthly support partner. As a 501(c)3 organization, it's through your support that all this possible.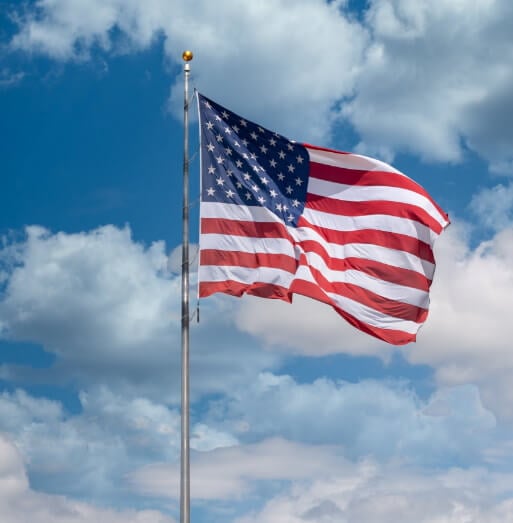 Become a Monthly Partner
You can post a prayer to share with others.
Rome B
March 21, 2022, 12:26 am
Thank YOU, ABBA Father for Your continued hedges of Protection for the people of Ukraine left behind in their country to stand and fight for their freedom. Thank You also LORD for sending ministering angels to help those affected by this war. Thank YOU, LORD of HOST, for sending Angel Armies to protect and fight against Russians armies and their cohorts. Great is Your Faithfulness O LORD. Ukraine must be Saved. Ukrainians will be victorious. In Your Awesome and Majestic Name, JESUS. Amen.
Ronald J. G
March 19, 2022, 1:12 pm
Father, an appropriate caption for the season we are in- "The Church in Wartime." Father, You had reminded me of a pastor in the early months of that terrible war in Syria. And the pastor testified that, "for years they were praying for revival in their country. And little did they know that revival would come in the midst of war. Father, the world does not know You, but because of Jesus we can. Father, make every life count for Your Glory, and bring them all Home, in Jesus" Name. Amen
Ronald J. G
March 19, 2022, 1:07 pm
Lord God, You have done great things for us and You are doing great things for us. We thank You and we praise You. We pray that Your Name would be exalted over Ukraine.
Cheryl T
March 19, 2022, 10:31 am
Lord, We thank you for your sovereignty in this war. Expose the lies of the enemy and expose those who are behind it. Expose the agenda that is being played out. Protect the innocents in Ukraine and Russia. Expose the mercenaries and expose those behind this. I pray that many would come to Christ through this operation. There is a lot more going on here than people know and I pray it would be revealed and there would be justice. I ask for conviction of the media to report the truth and not propaganda and fake news. Help us to discern the truth and to be wise as serpents and gentle as doves. We pray for our enemies on both sides and in our own country that they would be convicted and repent of their sin. We thank you that you know the truth and are Truth. We pray for peace among those being displaced and for those separated from their families. We praise you for what You are doing and what You will continue to do!!
Alan V
March 19, 2022, 10:00 am
Lord God, You have done great things for us and You are doing great things for us. We thank You and we praise You. We pray that Your Name would be exalted over Ukraine. Until Jesus returns all time is spiritual wartime.
Lesa W
March 19, 2022, 9:44 am
Lord God, We think You for answering the people of Ukraine in the day of their trouble. We see the name of our God defending them. Your people are seeing Your hand move in miraculous ways. Thank you for Your waring angels fighting the unseen battle in behalf of Your people. We see it happening before our eyes. Your name is being lifted high over Ukraine. Many are coming to the knowledge of Jesus Christ during this time. We ask that the veil over the minds and hearts of people that is keeping the glorious light of Jesus Christ from shining in their hearts to be removed. We cry out for the souls of thousands upon thousands Ukrainians to come to Jesus Christ. Your church is growing stronger and stronger. You are sending help from Your sanctuary to strength Your people. Grant your people the desires of their heart to see their nation saved from this war. Thank You that your purpose will be fulfilled in Ukraine. Your people are rejoicing in Your salvation! We lift high Jehovah Nissi over Ukraine.. Your banner is being raised high over this nation. We lift the name of Jesus high over Ukraine as You defeat the enemy. You save Your anointed. We cry out to the Lord of the Angel army to send forth Your warring angels for this nation. We thank you for answering us from heaven with the saving strength of your right hand. We remember the name of the Lord our God. We do not trust in the strength of the military but in the name of the Lord our God. Ukraine will rise and stand up because You are their salvation. Thank you for answering the prayers of Your people. In Jesus name, amen!