Dave Kubal: Manufacturing a Manufactured Food Crisis
Dave Kubal and Kris Kubal
|
May 14, 2022
Dave Kubal: Manufacturing a Manufactured Food Crisis
Dave Kubal and Kris Kubal
|
May 14, 2022
I Prayed
have prayed
Dear Heavenly Father, You are El Shaddai—our Provider. You are the One who feeds and shelters us, Your children. We ask in Jesus' name that You would protect our food supply here in the USA, including our farms, factories, and gardens, in Jesus' name.
Satan's next manufactured crisis in order to bring about government control, dependence, and increase in our lives could lie in the growing food crisis we see. The latest panic of no baby formula on the shelves is real. It came about with the combination of two actions: the control over the supply by the FDA by not recertifying the Abbott Laboratories (the largest manufacturer of baby formula), and a large portion of the supplies of baby formula in our nation being sent elsewhere by our own government–Ukraine and the border. These two actions have created a shortened supply of baby formula in our nation–a problem created at the hand of our own government.  The baby formula shortage elicits fear like few other items in our food supply.
Creating dependence on the government for our food supply has been happening since government food programs began. BUT THERE IS MORE. Today we are seeing an exponential increase in controlling, altering, and shifting our world's food supplies.  We need to pray into  these "connected dots" as watchmen and intercessors. Read on to learn the scale of this move.
View Comments (131)
Massive Farmland Acquisition
From earlier this year, we reported this:
What is the danger of Bill Gates buying up massive amounts of farmland? The principal danger not his professed support of sustainable agriculture (often found in philanthropic work) – it's the monopolistic role they play in determining our food systems and land use patterns. He's not alone in the pursuit of farmland monopoly. China is also in the hunt and buying up land. 
They own the soil where the potatoes in McDonald's french fries grow, the carrots from the world's largest producer, and the onions that Americans sauté every night for dinner. But they're far better known for their work in tech and in trying to save the climate.
Bill and Melinda Gates, who recently announced they're getting divorced and are dividing their assets, are deeply invested in American agriculture. The billionaire couple, in less than a decade, have accumulated more than 269,000 acres of farmland across 18 states, more than the entire acreage of New York City. The farmland was purchased through a constellation of companies that all link back to the couple's investment group, Cascade Investments, based in Kirkland, Washington. . . .In less than a decade, China's stake in American farmland has grown exponentially. Records from the Agricultural Foreign Investment Disclosure Act show that Chinese acquisitions "rose from less than 10 annually" before 2008 to "12 to 25 each year during 2008-13." In 2007, China bought six farms, all in California. The next year, they had bought 30 outside California, in Arizona, Texas and Missouri…. "
Even Amazon's Jeff Bezos is entering into the farmland gobble, as well as other global magnates.
Ukrainian War Destroying Europe's Breadbasket
Archbishop Vigano directly states that destroying the agriculture in Ukraine was purposeful. (Ukraine is the food supply to Europe much like the heartland in our nation is for our country.) He stated in an address covered by Headline Prayer:
"On the other hand, without the pretext of a war, how would they have been able to justify the soaring price of gas and fuels, forcing the process of an "ecological" transition imposed from on high in order to control the impoverished masses? How could they have made the peoples of the Western world swallow the establishment of the tyranny of the New World Order, when the pandemic farce was unraveling and bringing to light crimes against humanity committed by Big Pharma?

And while the EU and heads of government blame Russia for the impending disaster, the Western elites demonstrate that they even want to destroy agriculture, in order to apply the horrors of the Holodomor on a global scale (here). On the other hand, in many nations (including Italy) the privatization of waterways is being theorized – and water is an inalienable public good – for the advantage of multinationals and with the aim of controlling and limiting agriculture activities. The pro-NATO government of Kiev did not behave much differently: for eight years the Crimea was deprived of water from the Dnieper River in order to prevent the irrigation of the fields and starve the people. Today, in light of the sanctions being imposed on Russia and the huge reduction of grain supplies, we can understand Bill Gates' enormous investments in agriculture (here), following the same ruthless profit-making logic already experienced with the vaccine campaign."
Alarming Attacks on American Food Processing Facilities
Enter in the suspicious fires and attacks on American food processing facilities as outlined in a story, 25 Mysterious Fires at Food Processing Plants by Israel 365 News:
On Saturday evening, a fire broke out at Perdue Farms facility in the South Norfolk area of Chesapeake, North Carolina.
Ten days ago, a small plane crashed within a mile of the runway of the Covington, Georgia Municipal Airport, hitting a  General Mills food facility.
On Sunday, it was being reported that "nearly a dozen wildfires" had just roared through key agricultural areas of Nebraska.
In the middle of the night, on March 23, a fire broke out on the roof of the General Mills food processing plant in Cedar Rapids, Iowa.
On April 14, a small plane crashed into the Gem State food processing plant in Heyburn, Idaho. The website for the company describes itself as processing 18,000 acres worth of potatoes each year.
On April 19, the headquarters of Azure Standard, the nation's premier independent distributor of organic and healthy food, was destroyed by fire. The company released a statement that due to the destruction, the company "will experience out-of-stock status for Azure Market oils, honey, and vinegar – basically any Azure Market liquid product – as well as our carob products for the short term." The destruction may also affect product supplies from their fruit packing facility.
On March 24, 2022, a fire destroyed the Penobscot McCrum potato processing plant in Belfast, Maine.
On March 16, 2022, according to KAIT, a fire caused extensive damage to a new production line dedicated to Hot Pockets at a Nestle plant in Jonesboro, Arkansas.
On March 16, a major fire hit the 1.2 million-sq.-ft. Walmart fulfillment center, Plainfield, Indiana.
On February 22, 2022, a propane boiler explosion caused a fire that destroyed the Shearer's Foods potato chip plant in northeast Oregon.
On February 3, 2022, according to NBC15 in Madison, WI., a fire destroyed part of the Wisconsin River Meats site in Mauston.
On January 13, 2022, according to KALB, an explosion and fire damaged the Cargill-Nutrena plant in Lecompte, Louisiana.
On January 6, 2022, a fire did extensive damage to a poultry processing plant in Hamilton, Ontario, according to CHCH-TV.
On December 13, 2021, a fire broke out at a food processing plant in San Antonio, Texas. When firefighters arrived on the scene, they found a freezer on fire in the facility. $150,000 worth of food was destroyed in the fire.
On November 29, 2021, a fire broke out at the Maid-Rite Steak Company meat processing plant in Scott Township, Lackawanna County, Pennsylvania. The cause of this fire has been ruled an accident.
On September 12, 2021, a fire broke out at the JVS USA beef processing plant in Grand Island, Nebraska. According to Drovers, the nation's oldest livestock publication, the fire was determined to be from a heater near the roof in the rendering area of the plant.
On August 23, 2021, a fire broke out at Patak Meat Products in Cobb County, Georgia. In March of 2022, the company said on Facebook that it is still rebuilding.
On July 31, 2021, according to WVTM, the NBC station in Birmingham, Alabama, a fire broke out at Tyson's River Valley Ingredients rendering plant in Hanceville, Alabama.
On July 25, 2021, a fire damaged a Kellogg's plant in Memphis, Tennessee. According to fire officials, it was accidentally sparked when a malfunctioning conveyer belt sparked a blaze in a rice drying machine.
On April 30, 2021, a fire broke out at the Smithfield Foods pork processing plant in Monmouth, Illinois.
On January 11, 2021, a fire destroyed the Deli Star meat processing plant in Fayetteville, Illinois, according to Meat+Poultry.
Warnings of Food shortages
President Joe Biden warned of food shortages in a press conference in Belgium following the G7 and NATO leaders meetings. We've seen prices rising on fuel, food, and more. According to the Consumer Price Index, food prices have risen nearly 10% in the past year. Fuel costs, incidentally are up 30%.
The CEO of Goya, Bob Unanue, recently warned of a impending global food crisis, as he shared from his perspective the rising costs and geopolitical challenges. From his position in the food industry, he would have a better vantage point than most to see what is happening.
Shorting our Own Supplies of Baby Formula
Empty shelves instead of baby formula creates panic for those families dependent on formula for their children. Interestingly, however, even thought the administration knew there was a problem in the food chain with baby formula back in February, pallets of baby formula have been sent from the U.S. to both the southern U.S. border and to Ukraine. Further creating a crisis at home?
Connecting the Dots
Any one of these items could be concerning on its own, but adding all of these incidents over the rising globalist wrest for power and control (see story on WHO treaty) and it would be hard NOT to see a purposeful shorting of our world's food supply.
We haven't even discussed the other long-term flagged issues with Monsanto, GMOs, and other moves to drastically manipulate the world's food. There has also been a movement to push for "analog" meat such as the BEYOND products, all while pushing to reduce the production of animal meats because of–you guessed it–the impact on the environment and the damage they claim animals contribute to greenhouse gasses. It comes back to the green agenda and the global control that it elicits. One of the companies producing non-animal food supplies is called "Soylent" reminiscent of the Charlton Heston dystopian movie you may remember called  Soylent Green. It is unclear whether the company's founders knew that Soylent Green in the movie was actually food cubes made out of people. But I digress.
The dots are screaming to be connected for this watchman, and intercessors, this situation needs prayer. We know that the Enemy of our souls desires for us to be dependent on our government instead of being dependent on God. Controlling the food helps control the people. We saw during the covid situation how fear gave power to government entities to overreach on freedoms, privacy, and control. A food shortage would create a similar dynamic.
We are not powerless! We have hope! Being aware of the plans of the Enemy helps us to pray with insight. We encourage you to pray about this issue. IFA has created a prayer guide to help focus your prayer about this global issue. Click here to download and get to praying!
Share in the comments what you are doing or how you are praying about this very real situation in our nation and world.
Partner with Us
Intercessors for America is the trusted resource for millions of people across the United States committed to praying for our nation. If you have benefited from IFA's resources and community, please consider joining us as a monthly support partner. As a 501(c)3 organization, it's through your support that all this possible.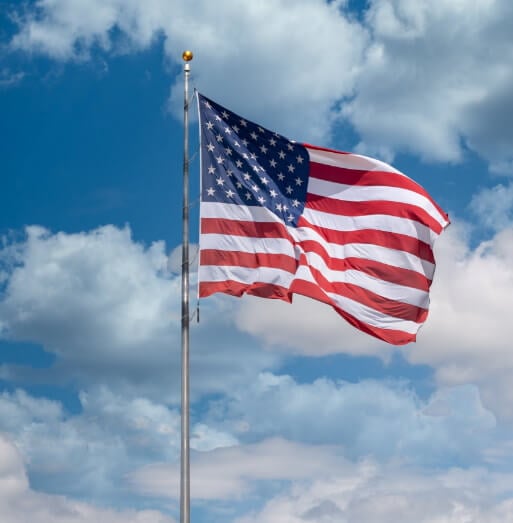 Become a Monthly Partner
You can post a prayer to share with others.
Linda O
May 14, 2022, 4:18 pm
Abba Father, creator of all things visible and invisible. You have covenant with America and are protecting her by your angelic hosts and your Ekklesia by the power and authority of your Holy Spirit. … leading us by the King of Kings into the battlefield of VICTORY. We ask you to send your division of government angels to all the food resources in America — expose and destroy the plans of the enemy to cause a food shortage here and across the nations— expose them for all to see with their own eyes the destruction of the wicked who think they can change our nation to worship unrighteous altars . We cry abundance of food to come forth as these impure evil altars are torn down and broken to pieces. May Holiness abound as abundance is released from Heaven's gates. Let those Heavenly portals pour down .. new seed sown from this breakthrough will come forth in this season of New Birth all over this nation to the ends of the earth. May Your Glory like we've never seen before SHAKE the enemy where they are in their own fear 😧 and trembling that they created for others to come down on them. You, oh Lord, receive all glory and honor for leading us into victory . Amen and Amen!!
Connie S
May 14, 2022, 11:48 am
Dear Heavenly Father, You are El Shaddai—our Provider. You are the One who feeds and shelters us, Your children. We ask in Jesus' name that You would protect our food supply here in the USA, including our farms, factories, and gardens, in Jesus' name.
Alan V
May 14, 2022, 6:58 am
Dear Heavenly Father, You are El Shaddai—our Provider. You are the One who feeds and shelters us, Your children. We ask in Jesus' name that You would protect our food supply here in the USA, including our farms, factories, and gardens, in Jesus' name. Praise Jesus and the Eternal Father who are our only sure defense. Amen.
Stacy H
May 14, 2022, 5:08 am
Abba, You open up your hand and we are fed. Thank You for feeding us! We bring to you the wickedness exposed in our nation & chose to forgive those who are seeking to control our country and our food supply. Affirming in our hearts that You, sovereign God do supply all our needs. We place our faith in You alone to provide for us even though miracles as revealed in Your Word! Praise Jesus Lord of heaven & earth! Amen