World's Largest Satanic Gathering This Weekend—in the U.S.
Kris Kubal, IFA Director of Marketing
|
February 11, 2022
World's Largest Satanic Gathering This Weekend—in the U.S.
Kris Kubal, IFA Director of Marketing
|
February 11, 2022
I Prayed
have prayed
Father, we declare you Lord of our nation. You alone are worthy to be in authority. We battle these spirits that come against our communities in the mighty name of Jesus!
Click here to download a prayer guide with prayer points to pray against witchcraft. 
It is not an understatement to call this a battle of good and evil. It literally is. And on Friday, February 11, satanists from across the world will converge on Scottsdale, Arizona and for three days conduct rituals, services, celebrations, and more debauched and evil events. It's SatanCon from February 11-13. The satanists chose to locate their conference in Scottsdale as a push back against the city for declining their request to deliver a satanic invocation before the Scottsdale City Council meeting.
The organizers of the satanic conference say that they want people to think of Satan when they think of Scottsdale. This gathering of satanic followers is more than just payback to Scottsdale. The Satanic church, with apparently over half a million members, is involved in civic activities such as pro-abortion lobbying—especially pushing back on the new pro-life legislation and sanctuary cities for the unborn in nearby Texas. The Satanic Temple After School Clubs meet in elementary and secondary schools across the nation. A new Satanic streaming service being introduced will increase the reach of their beliefs, rituals, and activities.
View Comments (490)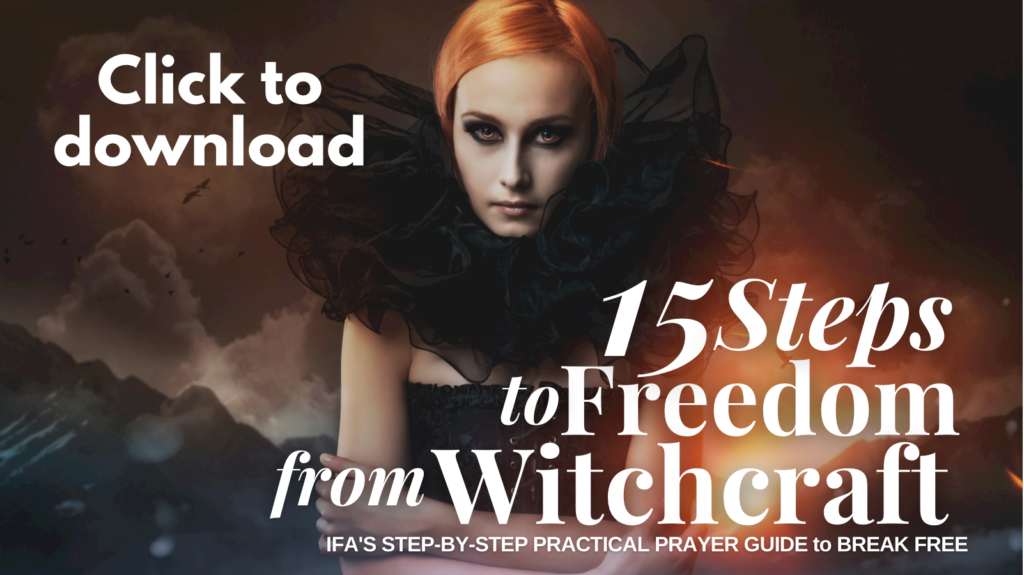 The SatanCon event is open also to the public, hoping to entice inquiring minds to open up to the products and activities in the SatanCon Marketplace. Visitors can also participate in the late-night "Impurity Ball" satanic ritual. No doubt there will be many people attending for the sake of spectacle and intrigue, and who may find that their curiosity comes at a price with the demonic activity summoned at an event such as this.
That is why we must pray.
This is not just a prayer request for Scottsdale Christians–or even just Arizona believers. This is a call to pray against this blatant and brazen gathering and all their intentions. You may remember that several years ago there were satanic gatherings scheduled for many U.S. cities, as well as some international capital locations. With a blanket of prayer, we saw the scheduled gatherings fizzle to paltry numbers and disorganization. God moved!
We can once again pray that this event would also be neutered of its power and effectiveness. Pray about this conference in Arizona, but also pray for your own cities and communities to be covered by the blood of Jesus as well.
Update: There are more satanic events that are popping up blatantly in our nation. There is an evil "cirque de solei" style circus making its way across the country, "Paranormal Cirque–a wicked performance of European style." They have performances scheduled in Florida and Georgia according to their website as well as other American cities. Please be praying about this demonic roaming event which carries an R-rated warning and features Baphomet and other satanic symbols throughout.
We heard from several IFA intercessors who felt the led of the Holy Spirit to share discernment about this SatanCon event with IFA. This is from Carol, an IFA intercessor:
This morning while I was praying and thinking about a convention in Scottdale on 2/11-13, I felt like I really didn't have any authority to directly combat this dedication of the city to Satan since I would not be there nor was I connected to Arizona. But I was connected to my state, my county, my city, my precinct. I received my voter registration card in the mail this week. It says I have a legal right to participate in everything listed on the card. I felt like the Lord was saying, "They want to dedicate Scottsdale. You dedicate your town to God where you have authority so that Satan loses rights to your territory. Get others to dedicate their towns and he will lose even more territory. The enemy will lose more territory than he gains by doing that."
This is really the first time that I have felt that all of us could be on assignment with the army of God that would mobilize all over the country at the same time for the same purpose!
So I asked God what to do. This is what I felt impressed to suggest: By this Friday (February 11, before the convention), go to your city hall and pray to dedicate your local government and the physical governmental offices to the Lord and ask for protection since it could be under attack during this time. Build a hedge of protection. Ask the Lord to send warrior/protection angels. Include your legal right to do it – my proof is on my voter registration card. God says that everywhere Israel walked, the territory was theirs. We are claiming American territory for the Kingdom. Pray for city officials and upcoming elections. Declare that your city belongs to the Kingdom of God. Sing a worship song. Demonstrate the binding to God with communion. If you feel that you can, share communion with the land. Maybe go to all four corners of the property. God was pleased when Solomon dedicated the Temple and His glory filled the Temple so much so that the priests could not stand to minister.
There will be other groups there which could become confrontational, so pray for the love of Jesus to be shed abroad through our hearts and that peace would flow like a river from believers. Overcome evil with good.
On Saturday, maybe drive by and verbally confirm the dedication.
After Sunday, rebuild/strengthen the wall that may have been damaged. Thank the Lord for what He has done. Have communion again.
The enemy wants to see if we will lay down and let him have one city and do nothing. During WWII, Chamberlain said, "Peace in our time" to then-Czechoslovakia and it didn't work. Let's say a decisive "No!" to this evil now.
In addition, here is an excerpt of prayer points from IFA's Prayer Guide, Reverse the Curse, which is also very timely:
That which used to be done in secret is now openly promoted and even celebrated by those intent on destruction. How can we reverse the curse?
We must remember that our praises to God are greater than any evil curse. Our praises shift the atmosphere and confuse the enemy, just like they did with Jehoshaphat's army. Even when the people of God seemed outnumbered, it was their focus on the Most High God and the praises from their lips that brought them victory. Though we can renounce dark spells and rebuke the enemy, our declaration of the King's dominion over our land will displace any demonic scheme and nullify any curse. (2 Chr 20:21-23)

Believers must rise up and declare the goodness and majesty of God, especially when demonic forces are advancing. We must release a sound of overcoming hope and victory that will change atmospheres and shift the spiritual battle in God's favor. The enemy loses all clarity and authority when we join our voices in praise and worship to the One True God. (Ps 149:6-9).
Seven Steps to Reverse the Curse:
PRAISE–OVERWHELM THE ATMOSPHERE WITH THE PRESENCE OF THE MOST HIGH GOD! Alone, or
with other believers, lift up a corporate voice of praise to God and victory over the darkness (Jude 1:25).
COVER YOURSELF with the protection of the blood of Christ as you wade in these spiritual waters of
countering curses (Eph 6:10-20).
REPENT for any way you have personally spoken against family members, our leaders, or our nation (Jas 5:16).
RENOUNCE THE CURSES and NULLIFY them through the blood of Christ (Gal 3:13, Deut 11:26, Jas 4:7). Pray
for supernatural wisdom and revelation to know what curses need to be countered. (For instance, you might say,
"I renounce the curse of harm against my family and I nullify any assignment of the enemy to bring them
harm.")
SPEAK THE OPPOSITE. Bless those who are being cursed as well as those who are blindly cursing them. (For
instance you might say, "In the name of Jesus, I pray that instead of harm against the President, that there be
supernatural protection over him, and that those who are cursing him would come to faith in Christ.")
RELEASE the true destiny for those being cursed by calling forth God's purposes for them (Jer 29:11).
(For instance you might say, "I call forth the destiny of God for this President, that all that God desires to
accomplish through this man would come to be, and that God would be glorified.")
CONTINUE to repeat these actions to actively counteract the ongoing cursing of our families, our President, and
our nation
Additional resources you may find helpful in praying about this: 15 Steps to Freedom from Witchcraft – Intercessors for America (ifapray.org) and Who Has Bewitched You?
Share below how you are being led to pray about this conference. You may want to post a proclamation of God's authority below as well!