Is Food Being Used as a Weapon?
Angela Rodriguez, IFA Contributing Writer
|
June 21, 2022
Is Food Being Used as a Weapon?
Angela Rodriguez, IFA Contributing Writer
|
June 21, 2022
I Prayed
have prayed
Lord Jesus, your Word declares that we should not worry about what we will eat because you will supply every need (Matthew 6:31, Philippians 4:19). Help us cling to this promise as the world braces for the possibility of food shortages.
Analysis. Since the beginning of time, food has been used as a weapon. Generals have utilized it to starve out the enemy, while dictators have wielded it to punish their own citizens. No matter what the reason, the food supply is perhaps the most powerful weapon that can be used to control a population of people.
View Comments (69)
When the Covid crisis began, supply chain problems popped up around the globe, leading to outbreaks of fear-based irrational behavior. Who can forget the Great Toilet Paper Crisis where desperate people were seen wrestling each other over a pack of Charmin two-ply?
The supply chain issues have intensified since the war in Ukraine. Your own eyes tell the tale when you walk into a supermarket, only to find your favorite cereal is missing. You also start to notice that the loaf of bread, or bag of chips you bought in 2021 is now costing you almost a dollar more. Many of us notice 30% (or more) increases in our favorite food items, well above the published inflation rates of 8 or even 9%.
While the supply chain issues are multi-faceted, there are some specific reasons for the problems at hand. The fact that Ukraine and Russia are both major exporters of wheat, corn, and sunflower products is just the tip of the harvest sickle.
Back in mid-May, economist James Rickards posted an article where he laid out the reasons for why we could see more food supply issues in the near future. He wrote, "[I]n the Northern Hemisphere, the planting season for 2022 is well underway. Crops were planted (or not) in March and April. Based on that, you can already form estimates of output for next September and October during the harvest season…plantings have been far below normal in 2022, either due to lack of fertilizer, or to much higher costs for fertilizer where farmers simply chose to plant less. This predictable shortage is in addition to the much greater shortages due to the fact that Russian output is sanctioned, and Ukrainian output is nonexistent because it's at war."
Rickards explains that Russia and Ukraine account for 29% of the global wheat exports (19% of corn).  But he stresses that this doesn't mean they grow 29% of the wheat in the world–they grow 29% of the exports.
There are some countries, such as Egypt, Lebanon, Jordan, Kenya, Sudan, Somalia, and other African and Middle Eastern nations, that receive a large percentage of their grain supply from Ukraine, Russia or both. Rickards says the situation could become dire because many of the Ukrainian exports have shut down. To make matters worse, the planting season is almost over. Rickards concludes, "And you're not going to get any grain in October if you didn't plant it in April or May."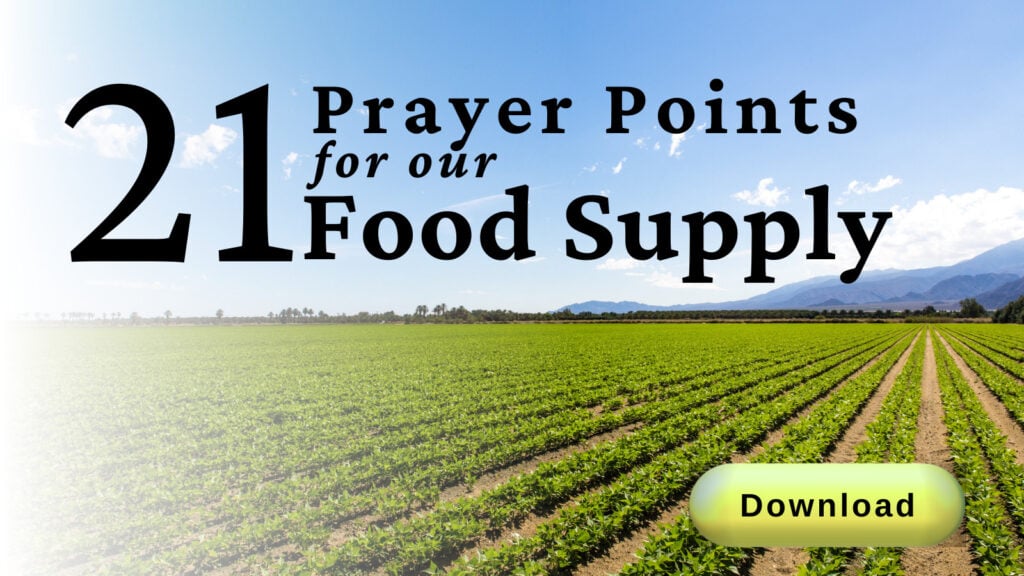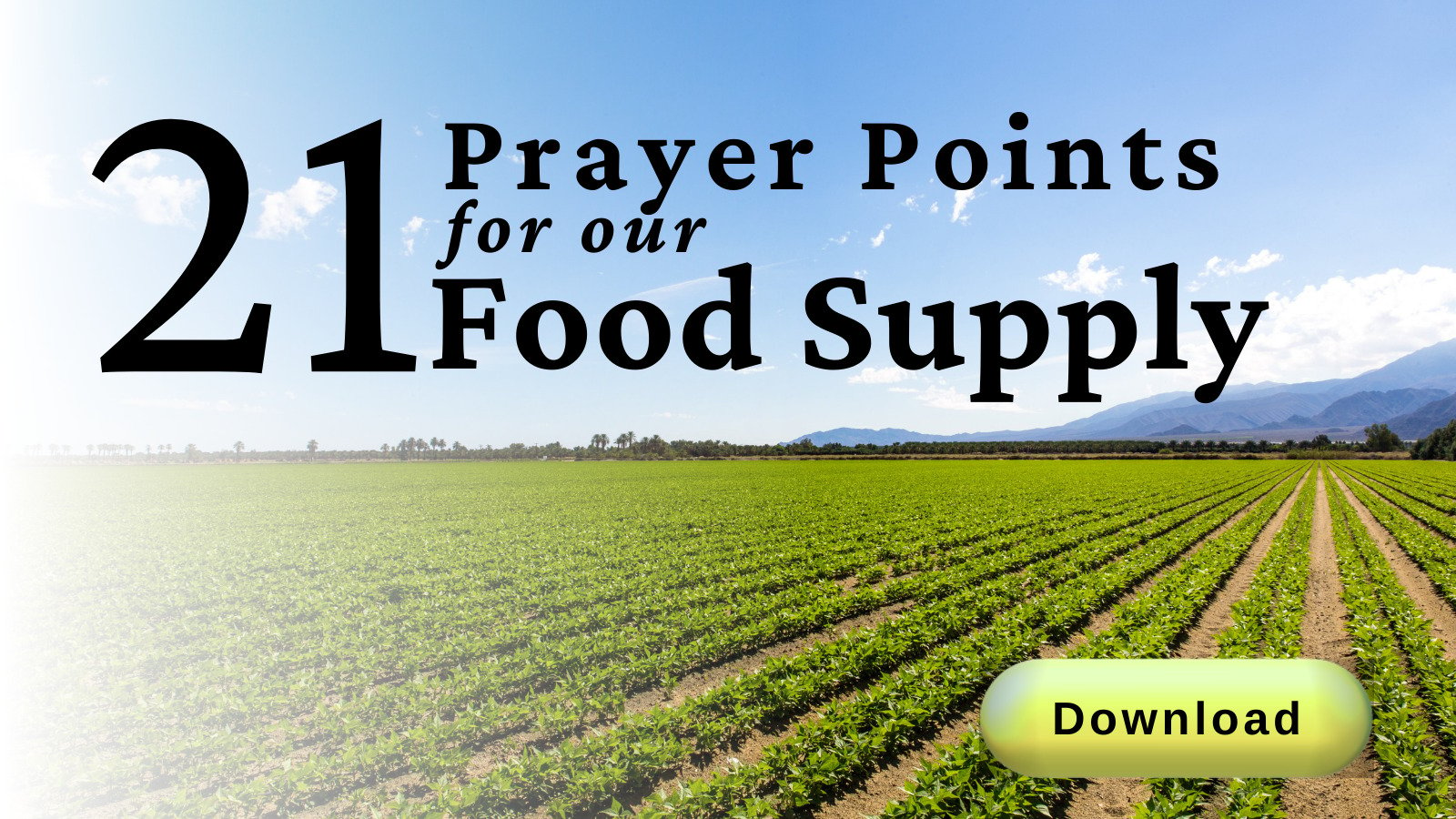 Projecting ahead to October–December of 2022, this means that the countries who rely the most on importing grain will not be able to get the amount they need. According to Rickards, "The combined population of countries that get between 70%-100% of their imports from Russia or Ukraine is 700 million people. That's 10% of the population… you're looking at a humanitarian crisis of unprecedented proportions, probably the worst since the Black Death of the 14th century."
The fertilizer issue is perhaps the biggest nail in the coffin when it comes to the price of future supplies of food. With some farmers paying two to three times last year's price, it's inevitable that the consumer will absorb much of this cost. Farmers in North Carolina (USA) say they are feeling the impact of inflation and that increased input costs are not sustainable. One farmer said that fertilizer cost is "up three to four times what it was a year ago." The farmer also added that "a 275-gallon tote of generic Roundup, which is a weed killer, a year ago was $1400; now it's over $10,000…everything has gone out of sight."
Add in higher prices at the pump and you've got a recipe for rampant inflation. In places like the United Kingdom, farmers can't afford to plant crops for next season because of skyrocketing fuel and fertilizer costs. Bank of England governor Andrew Bailey declared that food prices are rising at the fastest rate in 30 years, causing "a very big income shock." He described food price increases as "apocalyptic." He warns that the UK may see a double-digit inflation rate by the end of the year.
The railroad industry is playing a part in some of the fertilizer woes. In mid-April, CF Industries Holdings (a leading global manufacturer of hydrogen and nitrogen products) told the customers it serves via Union Pacific that railroad-mandated shipping reductions were leading to nitrogen fertilizer shipping delays which would affect the spring season. As a result, "it would be unable to accept new rail sales involving the Union Pacific for the foreseeable future." The website states "the rail lines serve key agricultural areas such as Iowa, Illinois, Kansas, Nebraska, Texas and California. Products that will be affected include nitrogen fertilizers such as urea and urea ammonium nitrate (UAN) as well as diesel exhaust fluid (DEF), an emissions control product required for diesel trucks. CF Industries is the largest producer of UAN and DEF in North America." President and chief executive officer Tony Will warned, "Not only will fertilizer be delayed by these shipping restrictions, but additional fertilizer needed to complete spring applications may be unable to reach farmers at all. By placing this arbitrary restriction on just a handful of shippers, Union Pacific is jeopardizing farmers' harvests and increasing the cost of food for consumers."
In response to the shortages, the United States wants its companies to "ramp up" their purchases of Russian fertilizer, especially as inflation continues to increase. According to a Bloomberg report, "The challenge the US faces is that it must balance putting more pressure on Moscow, while also limiting repercussions for the global economy and the world's food supply, which relies on a wide range of products from Russia." At this point, however, over 25 million tons of grain, sunflower oil, and other goods are stuck in Ukraine.
While the grain supply is one concern, another issue is the outbreak of diseases among animal populations. In Australia, for instance, an outbreak of Japanese encephalitis is ravaging pig farms in New South Wales, affecting over 30 piggeries. In the United States, a bacterial outbreak occurred in two hatcheries in California, which could lead to the deaths of hundreds of thousands of fish. Additionally, the American poultry industry is getting slammed by what's being dubbed as the bird flu. An egg factory in Iowa slaughtered over 5 million chickens because of the virus in March 2022. Earlier that month 50,000 turkeys were euthanized at a different facility. Other states such as Nebraska, Maryland and South Dakota have experienced outbreaks as well.
Adding fuel to the fire, there's also been the mysterious outbreak of fires in major food processing facilities across the country. One such facility, known as Azure Standard, was destroyed overnight, affecting liquid products such as honey, oil, and vinegars. A week before this, a fire erupted at Taylor Farms, where the main processing facility was destroyed. Known as a "major player" in the food supply chain for both Canada and the U.S., this loss did not go unnoticed. Another fire occurred in March at the Maricopa Food Pantry in Arizona, resulting in the loss of 50,000 pounds of food. If that weren't enough, in Minnesota, thousands of chickens died in a devastating blaze. Additional fires have flared up in Texas, Indiana, New Hampshire, Oregon and more.
Tucker EXPOSES mysterious food shortages as THOUSANDS of cattle in Kansas suddenly die and food plants catch on FIRE 👀 pic.twitter.com/bRbiCGUh4m

— Benny Johnson (@bennyjohnson) June 17, 2022
As these incidents and shortages play out, one can't help but wonder what the globalists are saying, or more appropriately, what's their role in all of this? It's no surprise that one world organizations like the United Nations are talking about food shortages. David Beasley, the current head of the UN's world food program, is predicting a "perfect storm" of global agricultural collapse. The biggest problem this year is food prices, but he warns that next year, it will morph into a food availability problem as supplies run dry. "In 2023 you're going to have a food shortage problem."
The World Economic Forum talked about food shortages at their annual meeting in Davos which was held May 22-26, 2022. Ahead of the meeting, World Economic Forum Founder Klaus Schwab said, "The return of war, epidemics and the climate crisis, all those disruptive forces have derailed the global recovery…Those issues must be confronted in Davos, and the global food crisis in particular needs our immediate attention." 
An article that is part of the Davos agenda lays out the food crisis initiatives. It begins by saying that the food system has been knocked off its axis and "stabilizing the global food system requires collaboration and partnerships among key players in agriculture. Climate resilience must be built into agriculture, including carbon-smart solutions and biological alternatives to artificial fertilizers."

When it comes to the food shortage crisis one wonders if the Hegelian dialectic has come into play. This occurs when a problem is purposefully created, but the blame for the problem is placed on another source. This problem elicits a reaction, whereby people cry out for a solution. Miraculously, the same entity that created the problem now provides a solution to solve the crisis.
In this case, is it a stretch to ponder the idea that the globalists have their climate friendly solution for world hunger already in hand? After all, they claim to be sustainable food supply experts who must act swiftly to save the world. At the 2022 meeting, they parroted all the answers and so did their stakeholders and partners.
Speaking of the WEF and its supporters, the Rockefeller Foundation had a lot to say about the global food crisis in their guide titled Reset the Table: Transforming the U.S. Food System (with the subtitle: Messaging Guide Research Findings). The objective is clearly stated on page 3: "One of the consistent needs we've heard expressed by those seeking to transform the food system is a SHARED NARRATIVE to motivate the needed changes in the system…we articulated a narrative and a message framework focused on the long-term transformation needed in the food system." Further investigation of this guide reveals some common themes which are: racial justice, equity, fairness, sustainability and shared prosperity. Additionally, while the consumption of healthier food is suggested, emphasis is placed on the use of government programs and subsidies, which are outlined in the guide. According to the Rockefeller Foundation, the use of messaging to accomplish this is key because "narratives are an articulation of a particular way of seeing the world, issues, other people, and more that is accepted and adopted by a critical mass of people." The guide suggests immediate actions that need to be taken to produce "equitable prosperity throughout the supply chain" such as "OSHA must set and enforce mandatory guidelines to keep workers and the food supply safe," as well as "provide credit, loan servicing and debt relief for farmers and ranchers."
This whole narrative the globalists are creating is likely part of a greater plan–one which will have many strings attached, such as global ID's and carbon footprint trackers. As J. Michael Evans of the Alibaba group declared at the World Economic Forum's 2022 annual meeting: "We are developing through technology the ability for consumers to measure their own carbon footprint. What does that mean? That is where they are traveling, how they are traveling, WHAT THEY ARE EATING, what they are consuming on the platform."
Other hints of this same agenda come from the World Bank Group. They, along with the United Nations, the Bill and Melinda Gates Foundation, the Secure Identity Alliance, Mastercard, the World Food Program and others have big plans for their universal ID program that is built upon sustainable goals. The World Banks states, "The alliance will therefore also work together to help countries build stronger food systems and gradually transition to a sustainable agricultural production base."
Hmm, here's a few questions for the Rockefeller Foundation, Alibaba, and the World Bank–Will this universal ID be mandatory in order to receive the benefits of these food systems? Will our trackable carbon footprint affect what and how much we can eat? If we defy the approved narrative, will we be locked out of the program? How will food wealth be shared from one nation to another in order to provide "equity"?
The truth is that food can be used as a weapon. So, what do we do about it? Of course, we must take this issue to our Great Provider, Jesus Christ, who is very aware of the true narrative surrounding this issue. No matter what happens, we must remember that God is more than able to provide for all our needs. Like the story of Elijah and the ravens, God can use the most unique ways to sustain us. The ravens brought Elijah bread and meat twice a day. In our times of need, God will not fail us.
Prayer Point: Lord Jesus, please intervene for the nations of the world who may be on the brink of a food crisis. Like Joseph, who supplied grain during a famine, please provide security and sustenance to everyone in need. Above all, keep our eyes fixed on you.
Do you think that our food supply is being weaponized? Share this article to keep people informed.
Angela Rodriguez is an author, blogger and homeschooling Mom who studies the historical and biblical connections between Israel and the United States. You can visit her blogs at 67owls.com and 100trumpets.com. Her latest book, Psalm 91: Under the Wings of Jesus, was released in June 2021. Photo Credit: Tara Clark on Unsplash.
Partner with Us
Intercessors for America is the trusted resource for millions of people across the United States committed to praying for our nation. If you have benefited from IFA's resources and community, please consider joining us as a monthly support partner. As a 501(c)3 organization, it's through your support that all this possible.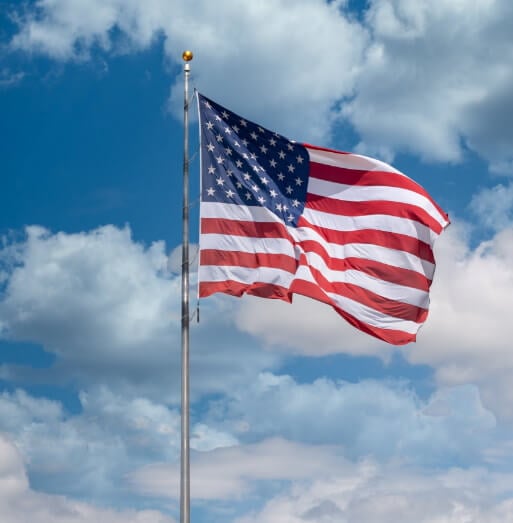 Become a Monthly Partner
You can post a prayer to share with others.
christine s
June 21, 2022, 6:50 pm
Lord Jesus, Your Word declares that we should not worry about what we will eat because You will supply every need (Matthew 6:31, Philippians 4:19). Help us cling to Your immovable promise as the world braces for the possibility of food shortages.
Zoe E
June 21, 2022, 2:26 pm
Lord of all, please feed your people; guide them to what they need to do, as well as to alternative foods. Help us remember that our main nurture is in you. Lord Jesus, your Word declares that we should not worry about what we will eat because you will supply every need (Matthew 6:31, Philippians 4:19). Help us cling to this promise as the world braces for the possibility of food shortages.
Mary R
June 21, 2022, 2:11 pm
Heavenly Father, show these farmers other sources of seed and fertilizer supply. Let them be wise to know that Roundup IS contributing to death and disease of the population. Give them wisdom to use herbicides instead. Let them explore other grains, such as rice, barley, millet, and quinoa seeds for nutritional alternatives. Keep them healthy and strong and provide for the needs of the world through healthy nutrients in abundant supply. We trust You for the sun, rain, seedtime, and harvest of food and souls! Amen.
David C
June 21, 2022, 8:39 am
Lord Jesus, your Word declares that we should not worry about what we will eat because you will supply every need (Matthew 6:31, Philippians 4:19). Help us cling to this promise as the world braces for the possibility of food shortages.