The WHO: Urgent Prayer Needed
Angela Rodriguez, IFA Contributing Writer
|
February 21, 2023
The WHO: Urgent Prayer Needed
Angela Rodriguez, IFA Contributing Writer
|
February 21, 2023
I Prayed
have prayed
Lord Jesus, the enemy continues leveraging attacks against our God-given freedoms, attempting to wear down the saints. We ask for strength, courage and supernatural protection to weather and win these continuous battles.
This is a long but important read. IFA has extensively researched and culled together key facts and data. We urge you to pray about the decisions being made by global leaders that will impact all of us.   
The World Health Organization is careening full speed ahead with its plans for dealing with the next health emergency as COVID winds down. Unfortunately, these plans are being discussed behind closed doors, without the consent of the very people who would be affected most. Essentially, the citizens of at least 196 nations, including the U.S., are being left in the dark about the regulations and treaties that could undermine their health freedom and security. From Feb. 20–24, 2023, negotiations will take place regarding the International Health Regulations (IHR). The following week, from Feb. 27 to March 3, 2023, attention will shift to the Pandemic Treaty.
View Comments (34)
Much urgent prayer is needed regarding both these meetings — as they will impact the sovereignty of many nations when it comes to pandemic response, human rights, health care choices, medical treatments, individual privacy, and freedom of speech.   
WHO expert and medical freedom journalist James Roguski has been following the progress of the IHR Amendments and the Pandemic Treaty for well over a year, and he warns that now is not the time to let down our guard. In May 2022, many people were first made aware of the WHO's initial attempt to amend the International Health Regulations, which were proposed by the Biden administration. At that time, outspoken leaders like former presidential candidate Michele Bachmann, as well as many alternative-news sites, including IFApray.org, alerted the public about the WHO's plans to infringe upon medical rights. Due to public outcry, the Biden WHO amendments failed, but this was only a temporary setback. Unfortunately, the WHO continued its pursuit, landing us on the doorstep of tyranny once more, according to Roguski.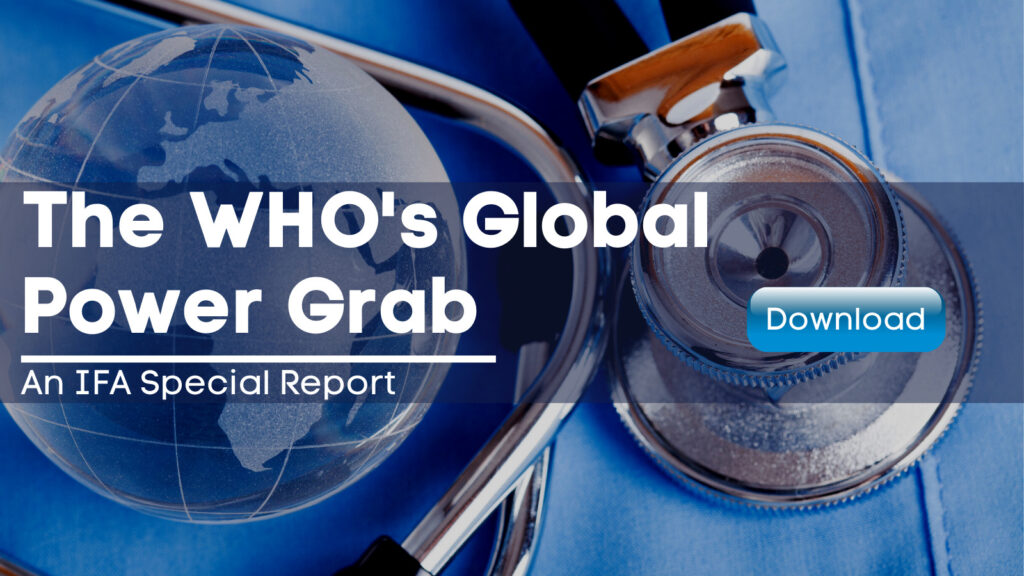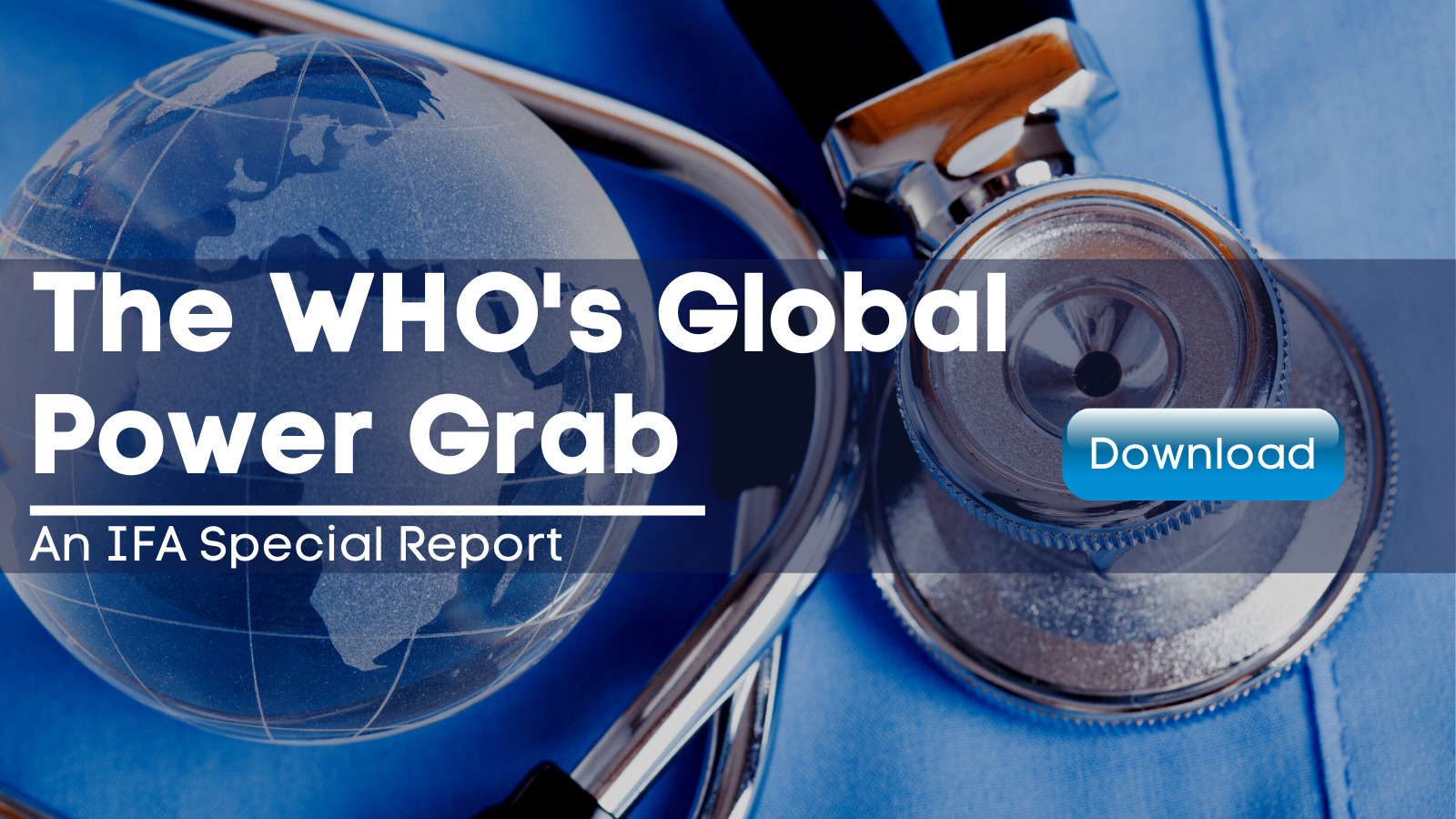 On his website, stopthewho.com, Roguski provides many informative videos that can be viewed here, as well as downloads of the amendments and the treaty. As the meetings unfold in the coming weeks, he wants every citizen of the world to be informed about the many reasons why the proposed Pandemic Treaty and IHR Amendments must be stopped. He states: "Everyone on earth must be made aware that the World Health Organization is attempting a global coup. Please share this article with everyone you know and feel free to contact me directly at any time if you have any questions or would like to help in a more substantial way … you can reach me at +1-310-619-3055 via phone, text, Signal, WhatsApp or Telegram."
In his article, Roguski lists the top ten reasons to oppose the IHR Amendments, as the ultimate goal is to adopt legally binding regulations and essentially undermine "human dignity, human rights and fundamental freedoms." Furthermore, he says": "I believe that the purpose of these meetings is ultimately designed to institute a Global Digital Health Certificate."
The ten reasons are listed below:
Change from Advisory to Mandatory: This changes the overall nature of the World Health Organization from an advisory organization that merely makes recommendations to a governing body whose proclamations would be legally binding (Article 1 and Article 42).
Potential Rather than Actual Emergencies: This greatly expands the scope of the International Health Regulations to include scenarios that merely have a "potential to impact public health" (Article 2).
Disregard for Dignity, Human Rights, and Freedoms: This seeks to remove "respect for dignity, human rights and fundamental freedoms of people" (Article 3).
Allocation Plan: This gives the Director General of the WHO control over the means of production through an "allocation plan for health products" requiring developed states to supply pandemic-response products as directed (Article 13A).
Mandatory Medical Treatments: This gives the WHO authority to require medical examinations, proof of prophylaxis, and proof of vaccine, and to implement contact tracing, quarantine, and TREATMENT (Article 18).
Global Health Certificates: This institutes a system of global health certificates in digital or paper form, including test certificates, vaccine certificates, prophylaxis certificates, recovery certificates, passenger locator forms, and a traveler's health declaration (articles 18, 23, 24, 27, 28, 31, 35, 36 and 44; and annexes 6 and 8).
Loss of Sovereignty: This would empower the Emergency Committee to override decisions made by sovereign nations regarding health measures and would make the Emergency Committee's decisions final (Article 43).
Unspecified, Potentially Enormous Financial Costs: This would redirect unspecified billions of dollars to the Pharmaceutical Hospital Emergency Industrial Complex with no accountability (Article 44A).
Censorship: This greatly expands the WHO's capacity to censor what it considers to be "misinformation" and "disinformation" (Annex 1, page 36).
Obligations of Duty to Cooperate: This creates an obligation to build, provide, and maintain IHR infrastructure at points of entry (Annex 10).
Echoing the warnings of Roguski, Liberty Counsel's Mat Staver says: "These amendments go far beyond mandating digital health records and Vaccine Passports. It's hard to highlight which are the most dangerous of the amendments spread across 46 pages. But there are two key ones: First, one amendment will give WHO unprecedented power not just over a 'public health risk' but also over 'all risks with a potential to impact public health.' Anything can be a 'potential' risk to 'public health.' This includes access to abortion, transgene mutilations, 'climate change' and, of course, COVID. Second, the amendments change WHO from an advisory U.N. agency to 'a legally binding agreement of 196 countries to build the capability to … detect, assess, report, and respond to public health events.' "
Liberty Counsel's recent Action article explains: "Joe Biden wants to amend WHO's International Health Regulations (IHR) to give the U.N. agency global power. Like George W. Bush (who got us into the IHR mess), Biden wants to bypass the Senate by calling this an 'agreement' rather than a treaty. We must stop him before it's too late! The new amendments will be voted on during the annual World Health Assembly meeting in May. A simple majority vote of the member nations can give WHO global authority. These amendments will give the WHO the ability to control all treatments, injections and PPE; determine what is 'essential'; control trade, commerce and your ability to work and travel; and even force quarantine and isolation. …WHO could ban ivermectin and mandate its own treatment protocol. … WHO would also be able to censor 'misinformation' and 'disinformation.' It could have leverage of communication channels to communicate the risk … just imagine the WHO leveraging media and social media to tell you how you are to comply with its latest global 'health' directive."
In essence, the plan is to go global, while bypassing the courts and the will of the people.
On Wednesday, Feb. 15, 2023, Sen. Ron Johnson, R–Wis., introduced the No WHO Pandemic Preparedness Treaty Without Senate Approval Act. He says: "This legislation would require any convention or agreement resulting from the work of the World Health Organization's (WHO) intergovernmental negotiating body be deemed a treaty, requiring the advice and consent of a supermajority of the Senate."
Sen. Johnson explains: "The WHO, along with our federal health agencies, failed miserably in their response to COVID-19. This failure should not be rewarded with a new international treaty that would increase the WHO's power at the expense of American sovereignty. I'm proud to reintroduce this legislation to hold the WHO accountable for their failures and increase transparency for the American people. The sovereignty of the United States is not negotiable." On this bill Johnson is joined by Senators Chuck Grassley, R-Iowa; Bill Hagerty, R-Tenn.; John Barrasso, R-Wyo.; Mike Lee, R-Utah; Marsha Blackburn, R-Tenn.; Rick Scott, R-Fla.; John Hoeven, R-N.D.; Marco Rubio, R-Fla.; Ted Cruz, R-Texas; Steve Daines, R-Mont.; Thom Tillis, R-N.C.; Tom Cotton, R-Ark.; Mike Braun, R-Ind.; Tommy Tuberville, R-Ala.; Roger Marshall, R-Kan.; and Katie Britt, R-Ala. The full text of the bill can be found here.
You can take action now! Click here to send a message to your elected officials.
In addition to the IHR Amendments, Roguski provides a list of the top ten reasons to oppose the Pandemic Treaty, also known as the Zero Draft (published Feb. 1, 2023). Written under the guise of "the world together equitably," it will enter into negotiations Feb. 27–March 3, 2023. These are listed here:
The WHO Wants Control: Three separate times, the WHO is attempting to assert its desire to grasp additional authority by usurping the sovereignty of the member nations (pages 4, 12 and 22).
Common but Differentiated Responsibilities: Each nation would receive only one vote, and all nations would be legally bound by the obligations of the WHO CA+ (Conceptual Zero Draft), though some nations would be required to do and provide more than others, in unspecified ways (page 11).
WHO Global Pandemic Supply Chain and Logistics Network: The WHO would be empowered to determine, control, and direct the global supply of pharmaceutical products, and all nations would be legally obligated to obey its dictates (page 13).
Speed Up Regulatory Approval of Drugs: Here, nations would be obligated to decrease the time required to approve new drugs, regardless of any issues regarding safety and effectiveness (page 15).
Support for Gain of Function: Nations would be encouraged to engage in "innovative research and development for addressing novel pathogens" while ensuring that regulatory standards "do NOT create any unnecessary administrative hurdles for research" (page 16).
Pathogen Access and Benefits-Sharing System: The WHO wants to be in control of "all pathogens with pandemic potential, including their genomic sequences, as well as access to benefits arising therefrom." The WHO also wants to receive "real-time access to 20% of the production of … pandemic-related products" (pages 17 and 18).
Attempts to Justify Restrictions of Unalienable Human Rights: The WHO is attempting to rebrand isolation, restrictions and quarantines as "Protection of Human Rights" (page 21).
Censorship: The WHO wants to increase funding to "tackle false, misleading, misinformation or disinformation," "managing infodemics through … social media" and "to counteract misinformation, disinformation and false news" (page 23).
Enormous, Unspecified Costs: The WHO CA+ (Conceptual Zero Draft ) would require tens of billions of dollars to be spent during interpandemic times on products that would provide dubious health benefits but consistent profits for the Pharmaceutical Hospital Emergency Industrial Complex (pages 25 and 26).
Additional Bureaucracy: The Conference of the Parties (COP) would create yet another enormous bureaucracy to be ruled over by two presidents and four vice presidents (pages 26 and 27).
An Epoch Times article elaborates by specifying: "A key question surrounding the accord is whether the Biden Administration can bind America to treaties and agreements without the consent of the U.S. Senate, which is required under the Constitution. The Zero Draft concedes that, per international law, treaties between countries must be ratified by national legislatures, thus respecting the rights of their citizens to consent. However, the draft also includes a clause that the accord will go into effect on a 'provisional' basis, as soon as it is signed by delegates to the WHO, and therefore it will be legally binding on members without being ratified by legislatures."
In his article, "100 Reasons to Stop the Treaty," Roguski highlights the unalienable rights of all human beings, which include: "the importance of individual health over public health, the right to privacy, right to express one's opinion, right to provide information of prevention and healing, right to choose treatment, right to refuse treatment, right to travel freely upon the earth, rights of children to be protected by their parents, right to be with friends and family, right to freedom from discrimination and no derogation of rights during an emergency."
The bottom line is this: Roguski urges citizens of the world to get informed, get involved and act NOW. The WHO considers your silence to be consent. He suggests visiting his website, stoptheglobalagenda.com, and using the links provided there to find the names of delegates who represented your nation at the 75th World Health Assembly, in May 2022, and sharing your opinion with them as soon as possible. The U.S. includes a long list, starting with Xavier Becerra, Secretary of Health and Human Services. You can also share the open letter provided here with your congressional representatives. Additionally, you can create your own video message describing how you feel about the WHO's plans and post it to Roguski's website in the comments section, using this link. For up-to-date information on the WHO's plans, you can participate in Zoom meetings twice daily by clicking here. You will be connected with others around the world and be able to ask questions and share ideas. You can also view the live-stream and/or the recordings of the meetings using this link, or check in daily at jamesroguski.substack.com, where he will summarize the information.
Roguski reminds everyone: "I have been sounding the alarm about this for nearly a year. Now is NOT the time to claim victory or be distracted. NOW IS THE TIME TO TAKE MASSIVE WORLDWIDE ACTION."
Mat Staver of Liberty Counsel says: "We have a short window to flood Congress with opposition to Joe Biden, who wants to give away our sovereignty. If Congress does not stop Biden, then these amendments will be adopted and the WHO will gain global power. Flood Congress with as many faxes as possible to oppose and defund this disturbing power grab and stop the Biden administration."
At this time, fasting, prayer, and action are critical. We must pray that these IHR amendments and the Pandemic Treaty be stopped in their tracks. We must pray also for those leaders and activists who are trying to raise awareness and to put a halt to this global medical coup.
C.S. Lewis once said: "Of all tyrannies, a tyranny sincerely exercised for the good of its victims may be the most oppressive." Unfortunately, globalist agendas are designed to attain power instead of working for the good of the people. As President Eisenhower warned in his 1961 farewell address: " … [W]e must guard against the acquisition of unwarranted influence."
Only an alert and knowledgeable citizenry can effectively fight against such threats. We must never take our liberty for granted.
Lord Jesus, help us fight against this clear and present danger of medical tyranny that looms over our nation and the world. As the Psalmist said: You hem me in, behind and before, and lay your hand upon me (Psalm 139:5). We trust in Your protection.
You can take action now! Click here to send a message to your elected officials.
Angela Rodriguez is an author, blogger, and home-schooling mom who studies the historical and biblical connections between Israel and the U.S. You can visit her blogs at 67owls.com and 100trumpets.com. Her latest book, Psalm 91: Under the Wings of Jesus, was released in June 2021. (Photo credit: iStock.)
Partner with Us
Intercessors for America is the trusted resource for millions of people across the United States committed to praying for our nation. If you have benefited from IFA's resources and community, please consider joining us as a monthly support partner. As a 501(c)3 organization, it's through your support that all this possible.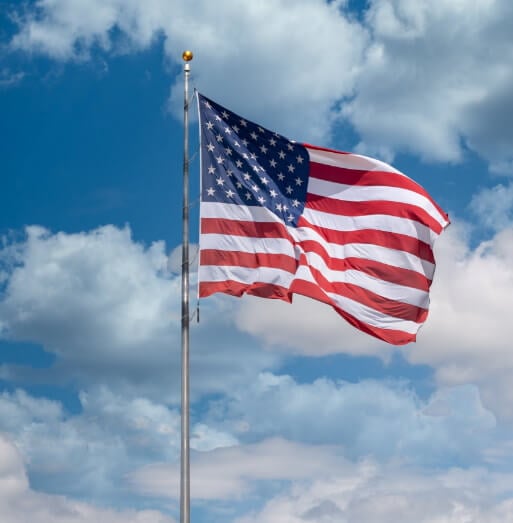 Become a Monthly Partner
You can post a prayer to share with others.
Holly H
February 22, 2023, 5:20 pm
I stand in agreement with Joy that: **the Lord will divinely intervene in "...W.H.O. and the globalist's agenda...to take away our liberties." **In Jesus's name, all the kingdom of darkness and all their powers within the W.H.O. are completely nullified; that confusion saturates their strategies and block their ways; and, the Lord dries up all their funds!! **Jesus, cause all involved with and/or support W.H.O to know that you are God, and there's no other. Deliver them all from the anti -Christ blinding spirit and enable them to accept your love. We agree that ONLY God's plans and purposes will come to pass!! I pray all of this in the Name above All Names Jesus Christ...."that at the name of Jesus every knee should bow, in heaven and on earth and under the earth, and every tongue confess that Jesus Christ is Lord, to the glory of God the Father." (Phil.2:10-11) Amen
Marcie G
February 22, 2023, 4:04 pm
Praying for Jesus to heal our land 2 Chronicles 7:14
Sheila P
February 21, 2023, 1:41 pm
Lord Jesus, the enemy continues leveraging attacks against our God-given freedoms, attempting to wear down the saints. We ask for strength, courage and supernatural protection to weather and win these continuous battles. And we ask Yehovah God to post Holy Angel Armies surrounding the place these decisions are being made and thwart their every effort. In Yeshua's Holy name. Yes and Amen!
Joanne D
February 21, 2023, 7:03 am
Lord Jesus, the enemy continues leveraging attacks against our God-given freedoms, attempting to wear down the saints. We ask for strength, courage and supernatural protection to weather and win these continuous battles. Amen! I am in full agreement with this prayer and join with the saints in praying that you would intervene for your gloryLord Jesus!
Dianna P
February 21, 2023, 6:04 am
Lord Jesus, the enemy continues leveraging attacks against our God-given freedoms, attempting to wear down the saints. We ask for strength, courage and supernatural protection to weather and win these continuous battles.