May is the Month of the Globalists
Angela Rodriguez, IFA Contributing Writer
|
May 26, 2022
May is the Month of the Globalists
Angela Rodriguez, IFA Contributing Writer
|
May 26, 2022
I Prayed
have prayed
Lord Jesus, as children of the light and of the day, we are urged to stay awake and be sober when it comes to global events. As world leaders and agendas converge, give us discernment that leads to faithful intercession.
May has been a busy month for global collaborators who are intent on using healthcare as a mechanism for surveillance and control.
View Comments (7)
The 2nd Annual Covid Summit kicked off the barrage of events on May 12, 2022, where leaders pledged "to recommit intensity to a global response for Covid and vaccinate the world." Next a two-day meeting of G7 health development ministers met in Berlin to adopt a pact "to improve pandemic surveillance and identification systems globally." Following the G7 gathering came the 75th World Health Assembly, which meets from May 22-28 in Geneva, Switzerland. Tedros Adhanom Gebreyesus kicked things off by saying, "So is Covid-19 over? No, it's most certainly not over." Just four and half hours from Geneva, the World Economic Forum began its annual meeting in Davos on May 22, as if in lockstep with the World Health Organization.
It's imperative to understand how these events link together in order to grasp the entire picture of how it could affect the future of our health sovereignty and freedom. Additionally, knowing the details helps Christians to focus on specific prayer points surrounding these issues.
The 2nd Annual Covid Summit, held virtually on May 12, 2022, brought together global leaders from countries around the world. Private sector companies and partners such as Google, Mastercard, the Clinton Health Access Initiative, the Bill and Melinda Gates Foundation, the World Health Organization, World Bank Group and the World Trade Organization collaborated on how to respond to future pandemics.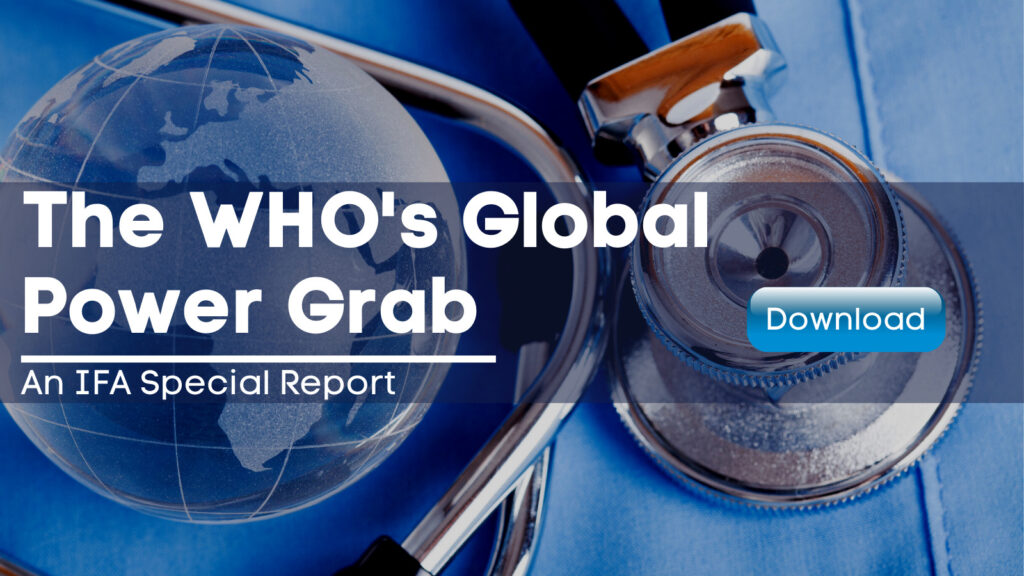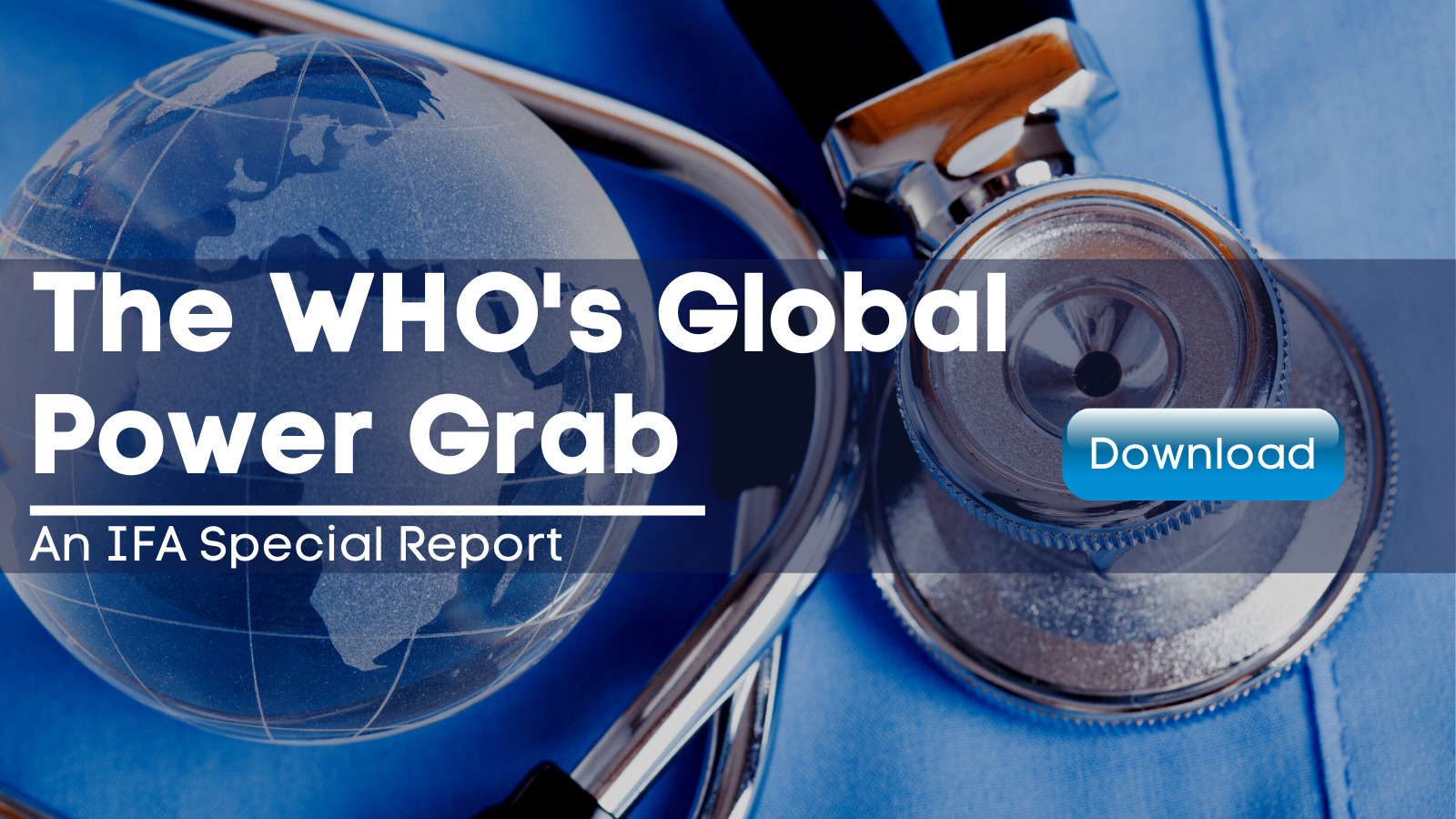 In a speech at the Summit, the Director-General of the WHO, Tedros Adhanom Gebreyesus made several requests such as: policy commitments to boost vaccination, testing and treatment, as well as financial commitments to fully fund the ACT (Access to Covid-19 Tools) Accelerator and the WHO's Strategic Preparedness Readiness and Response Plan. Additionally, he asked all participants to support a new architecture for global health security.
The White House Fact Sheet about the Summit makes it clear that the United States, through the FDA, will help align global health authorities with the WHO, and also accelerate global vaccine coverage.
Just a week later, G7 leaders met in Berlin to work on ways to advance a "global network approach to enhance pandemic surveillance and response capabilities and capacities," which will support the implementation of the IHR (International Health Regulations). In collaboration with the WHO, the G7 meeting stressed that pandemic preparedness needs a One Health approach and that "key requirements to achieve this are timely available surveillance data from multiple sectors and sources, well-trained staff analyzing the situation and raising alarm bells early, followed by professional forces of expert responders acting immediately."
During the meeting, health ministers also watched videos which simulated a fictional outbreak of "leopard pox" that spreads around the world. They brainstormed strategies for monitoring and responding to the crisis which quickly becomes a pandemic.
The G7 health ministers will attend three more meetings in the second half of the year where they will collaborate with the WHO and other partners to establish the details for implementing their plan for surveillance and compliance.
The 75th World Health Assembly convened just a few days after the G7 meeting. The theme this year is: "Health for peace, peace for health." A pressing item on the agenda requires the WHO's member states to vote on 13 amendments to the IHR (International Health Regulations). These amendments were proposed by the Biden Administration and have the propensity to undermine the sovereignty of the countries involved as they stipulate that health authority would be ceded to the WHO.
In essence, the plans of the WHO do not reveal a roadmap for peace, but rather a "One Health" approach, where all nations operate under the same rules put in place by One Health Authority and its regional health czars.
A Zero Draft report focused on "strengthening WHO preparedness and response to health emergencies" dated May 3, 2022 sets forth proposed actions for consideration by the World Health Assembly as they meet May 22-28. Page 3, paragraph c of the document states:
"Within the Systems and tools category, consistent priority themes include integration of core capacities for emergency preparedness, surveillance, and response within the broader health system and essential public health functions; strengthening capacity and systems to automatically share real-time emergency information, including genomic sequencing; coordinating systems to address the risks of emergence and transmission of zoonotic diseases as part of a One Health approach; standardizing forms for information sharing and verification of events under the IHR; routine assessments of multisectoral preparedness; strengthening early alerts and transparency through the Emergency Committee and WHO's role in information sharing; as well as incentives for sharing information of international concern, for instance, indiscriminate travel restrictions, misinformation and/or stigmatization."
Ideas of concern include the use of surveillance, as well as the verification of events under the IHR. Additionally, the use of incentives for sharing information regarding misinformation and stigmatization lead many to wonder exactly how this will be done. The WHO has contracted the German-based company known as Deutsch Telekom subsidiary T-Systems to develop a global vaccine passport system which can link every person in the world to a QR code or digital ID. Moreover, Bill Gates, the biggest financial donor of the WHO, has already stated that he is building a GERM team, which stands for "Global Epidemic Response and Mobilization." The coalition of what Gates calls "the infectious disease equivalent of firefighters" will be comprised of thousands of disease "experts" who will be under the World Health Organization's guidance.  They can devise plans to combat the pandemic such as wearing masks, closing borders, and even suspending civil liberties. The WHO has also launched a platform known as Biohub, which will allow countries to "equitably share information" on risk assessment and countermeasures.
Michelle Bachmann has been sounding the alarm about the WHO's plans for a one size fits all healthcare system, which includes the amended regulations to the IHR. Since running for president in 2012, she's continued to be a strong voice for freedom from global tyranny.
Bachmann explains: "The WHO would have decision-making authority to intervene into United States government policy and any nation of the world without our permission. So, for instance, the lockdowns–we're seeing 26 million people today locked down in Shanghai, China–they can't leave their apartments or homes. The WHO would have the authority to be able to impose that here in the United States under whatever pretext they want."
Bachman goes on to say that: "40 countries have already signed on, including the big guys– including the EU, the UK, Canada, Australia, New Zealand, Norway, Switzerland…40 countries have already signed on, so presumably they already have the votes. So the vote will be taken and then there's a six month period before the actual vote becomes effective in November and that's interesting timing because no matter which party wins in the Fall, presumably it won't matter because this creates a platform for global governance because if you take healthcare decisions that we saw for the last two and half years–they have effectively destroyed American businesses, hurt people's lives–that authority now goes to Tedros at the WHO (World Health Organization) so 99.4% of people in the world would be impacted by this because 194 nations are a part of the WHO."
In sync with the World Health Organization is the World Economic Forum, which meets the same week (May 22-26) to tackle what they describe as the world's most challenging problems.
A wide array of topics will be covered at the meeting such as the war in Ukraine, central bank currencies, artificial intelligence, ESGs, Covid-19 vaccinations, the global transformation of healthcare, food insecurity, inflation and climate change.
Sessions are diverse and include, but aren't limited to: a discussion encouraging investments in China; a session on averting a global food crisis (in partnership with CNN); presentations from Seth Berkley, CEO of GAVI (Global Vaccine Alliance) and Stephane Bancel, CEO of Moderna, about equitable responses for ending a pandemic (developed in partnership with Politico). A speech from Ukraine's President Volodymyr Zelensky received a standing ovation after he called for maximum sanctions on Russia and unilateral support for Ukraine.
An article posted as part of the annual meeting agenda explains more about the intentions of the Davos meetings, saying, "misinformation and misunderstanding have been rampant throughout the Covid-19 pandemic, causing unequal vaccine uptake and prolonging the outbreak." It continues by explaining that "certain demographics, such as underserved minorities, Gen Z and those with varied political views, are still lagging in vaccine rates. Reaching and convincing these individuals required diverse voices and varied channels." Much praise was given to the creation of a Crush Covid Crew that trains volunteers from high-risk areas on ways to talk to their neighbors about vaccine misinformation.
The Bible has something to say about the age of surveillance and coercion we are living in. Revelation 18:23 declares, "For your merchants were the great men of the earth, for by your sorcery all the nations were deceived." The Greek word for sorcery in this verse is pharmakeia. This is where the English word for pharmacy, or pharmaceuticals comes from. Certainly, all the nations have been deceived by the pharmaceuticals of the Covid pandemic, and the global leaders and billionaires consider themselves "great men of the earth."
Klaus Schwab told attendees in Davos that "the future is being built by us." No Klaus, the future is NOT being built by you, or any other human. The future has already been written by the First and the Last, who knows the end from the beginning. So go ahead and make your plans, but understand that the One enthroned in heaven laughs because he knows your time is short. The King of Kings, Jesus Christ, will bring the entire world into order under His authority, not yours. Whether it's the World Economic Forum, the World Health Organization or any coalition of global leaders, the truth is that they will all have to acknowledge God and confess that Jesus Christ is Lord one day (willingly or not). Let us all meditate on this powerful truth.
Prayer Point: Lord Jesus, please change the hearts of these wayward rulers and leaders so they will repent and turn to you. But for those who stay the course of evil, we know that ultimately your perfect plans will triumph. No matter where this all goes, we pray that your kingdom come, your will be done on earth as it is in heaven.
If you could share a verse from the Word of God with a global leader, what would it be? How does knowing that Jesus has the final say in all things affect how you view world events?
Angela Rodriguez is an author, blogger and homeschooling Mom who studies the historical and biblical connections between Israel and the United States. You can visit her blogs at 67owls.com and 100trumpets.com. Her latest book, Psalm 91: Under the Wings of Jesus, was released in June 2021. Photo Credit: Photo by Greg Rosenke on Unsplash.
Partner with Us
Intercessors for America is the trusted resource for millions of people across the United States committed to praying for our nation. If you have benefited from IFA's resources and community, please consider joining us as a monthly support partner. As a 501(c)3 organization, it's through your support that all this possible.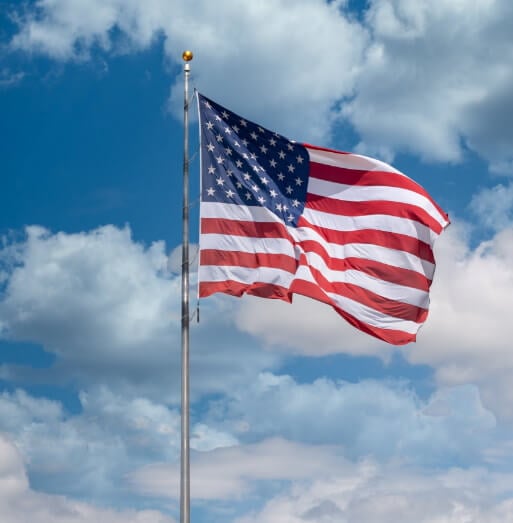 Become a Monthly Partner
You can post a prayer to share with others.
Alan V
May 26, 2022, 7:47 am
Lord Jesus, as children of the light and of the day, we are urged to stay awake and be sober when it comes to global events. As world leaders and agendas converge, give us discernment that leads to faithful intercession. Thank You, Lord for Your prayer army. Thank You for properly coordinating the prayers and the prayer movement.
Joanne N
May 26, 2022, 5:49 am
Heavenly Father, your word says that we, the body of Christ, represents Jesus in the Earth. And we are to carry on His ministry here on the Earth. You have given the church authority to tread upon serpents and scorpions and over all the power of the enemy and nothing by any means shall hurt us. God you said in Your word in Matthew 18:18 whatever you bind on Earth is bound and heaven and whatsoever you loose on Earth is loose in heaven. And in the name of Jesus I bind every trick, every plan, and every scheme that the enemy has, is, and plans to devise against us, shall not prosper. I declare and I decree that the nets they have hid will catch themselves and into that very destruction they shall fall. I send confusion into the enemy's camp, and all of their plans will fall to the ground and turn to ashes. In the mighty name of Jesus, who is King and Lord of all, I pray. Amen
Joanne N
May 26, 2022, 5:32 am
Lord Jesus, as children of the light and of the day, we are urged to stay awake and be sober when it comes to global events. As world leaders and agendas converge, give us discernment that leads to faithful intercession.
Joanne N
May 26, 2022, 5:31 am
Lord Jesus, as children of the light and of the day, we are urged to stay awake and be sober when it comes to global events. As world leaders and agendas converge, give us discernment that leads to faithful intercession.