Reversing Biden's Curse
Joyce Swingle, IFA Contributing Writer
|
September 13, 2022
Reversing Biden's Curse
Joyce Swingle, IFA Contributing Writer
|
September 13, 2022
I Prayed
have prayed
Lord, we forgive those who curse — especially those who curse while they bear official authority. Cover their words with the blood of Jesus, and strip all permissions given to the enemy to attack. Destroy those curses and any curse carriers. Reverse the curse, and bring forth blessing instead. In Jesus' name.
Analysis. In his Sept. 1 speech, set against the blood-red-lit walls of Philadelphia's Independence Hall, Joe Biden unleashed some damaging words against a vast number of Americans who had supported Donald Trump for election in 2020. In effect, Biden declared war against what he called "MAGA Republicans" for a number of (mainly political) reasons. Though his remarks are hardly new when they come from the lips of many on the left, they happen to bear special weight because they issued forth in an official statement from the executive head of this nation.
View Comments (139)
Blessings and Curses
Scripture has a lot to say about blessings and curses. Derek Prince defines these in his publication Curses: Cause and Cure:
"What is the nature of [blessing and curse]? Well, in essence, they are words that are spoken, pronounced. In most cases they're pronounced audibly, in some cases they may merely be pronounced inwardly. There is always something that is said. The other main feature of both blessings and curses is that in most cases, they continue onward in time, from generation to generation. So, blessings and curses are words spoken with some particular form of spiritual power or authority, either for good or for evil, that sets in motion something that will probably go on from generation to generation."
Words — including thoughts — are important for good or for bad. As is written in Psalm 19:14: Let the words of my mouth and the meditation of my heart be acceptable in your sight, O Lord, my rock and my redeemer. For this reason, we are advised to let our words be few. James 1:26 says: If anyone thinks he is religious and does not bridle his tongue but deceives his heart, this person's religion is worthless. James writes further in 3:9–10: With [the tongue] we bless our Lord and Father, and with it we curse people who are made in the likeness of God. From the same mouth come blessing and cursing. My brothers, these things ought not to be so.
The Role of Authority
People with authority in our lives, whether parents, employers, or governmental officials, are in a unique position to bless or to curse. Prince cites examples from Genesis 31:30–32, through the story of Jacob's fleeing with his wives from his father-in-law Laban. Not realizing that Rachel had stolen her father's idols, Jacob called down a curse upon whomever had robbed the older man. As it happens, the curse was fulfilled when Rachel died in childbirth (Genesis 35:16–19).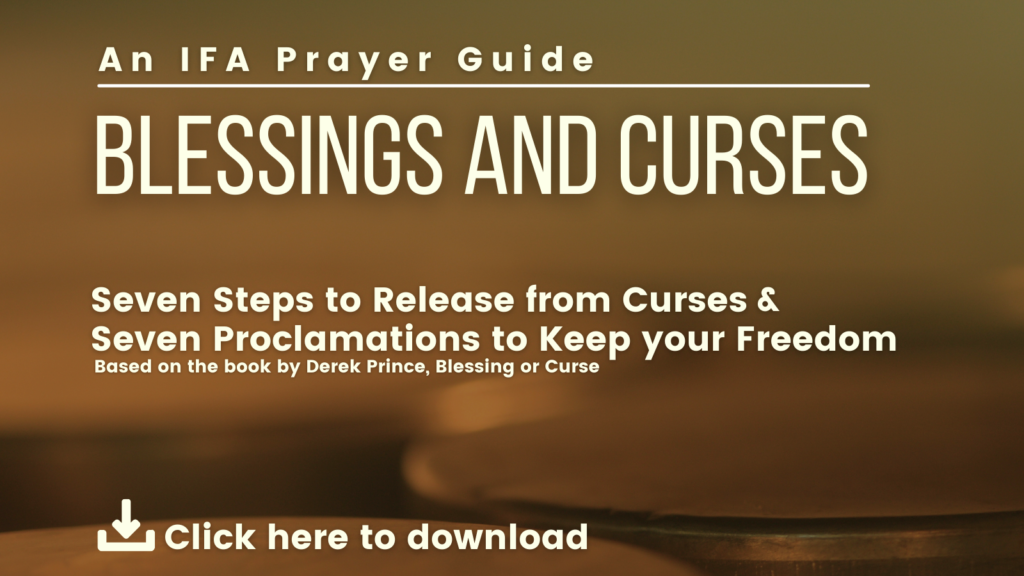 When someone holds a position of authority, as Biden does, such a person's words can be backed up by the power he holds, thus bringing curses into being. In the spiritual realm, however, the words of any curse will attract demonic spirits who seek to realize that curse.
The good news is that disciples of Jesus Christ possess even greater positional authority. In fact, we have supreme authority that flows from our relationship with God the Father through Jesus Christ. Our authority is unbounded, provided that we are in a strong relationship with the Lord and are operating out of His love and His power, and by the Holy Spirit. In fact, we are called into the ministry of reconciliation (2 Corinthians 5:17–19), which includes within its purview the voiding of any curses whenever we happen to hear them.
Canceling National Curses
For years, many enemies of the United States have chanted, "Death to America," and because of the legalization of child sacrifice through Roe v. Wade, that curse has been activated (see Proverbs 26:2). As a result, we have a violent, murderous culture. The words that issued forth from Philadelphia in Biden's speech so disturbed me that I needed to stand before the Lord to "process" — as we counselors like to say — the entire event. The "processing" went something like this: Biden is not the first, and most likely he is not the last, prominent politician or individual to issue murderous words over people or groups. All such word curses need to be canceled by the people of God.
Dealing with Anger
I was provoked to anger by Biden's words against pro-life views and the biblical definition of marriage. Anger can calcify into bitterness, if not addressed. I often express my negative feelings to the Lord in His words, usually by using the Psalms. Praying the Word enables me to release the negative emotion and to receive the healing that always comes through the Word. Psalm 64, for example, captured my feelings related to Biden's speech, in verses 1–4: Hear my voice, O God, in my complaint; preserve my life from dread of the enemy. Hide me from the secret plots of the wicked, from the throng of evildoers, who whet their tongues like swords, who aim bitter words like arrows, shooting from ambush at the blameless, shooting at him suddenly and without fear.
Confessing My Sin
Having expressed my pain in God-sanctioned words, I asked Him to reveal my sin — especially those harmful words I have spoken or have even thought against others. The Lord answered this prayer so thoroughly in a series of dreams that I was stunned by the horror. All I could do was to throw myself upon His mercy by repenting and begging forgiveness. Words and thoughts are so incredibly important that the Lord used them to create the entire universe out of nothing. And given that we are His children and the heirs of salvation, can our own words and thoughts have little impact? I realized anew that unless He works a miracle, I am helpless to change.
But the blood of Jesus and the moving of the Holy Spirit are the most powerful change agents in the world. The Lord has changed me before, and He will do it again, If I am willing. I do not want to harm anyone with my words of anger and cursing. We are called to bless, not to curse (Romans 12:14).
Forgiving the Cursers
The Lord calls us to forgive and to bless those who revile us. This forgiveness is not optional, nor can it be reasoned away. It may be more "natural" to revile in turn, but the Lord teaches us to forgive as we have been forgiven in many passages of Scripture, including the parable of the unmerciful servant (Matthew 18:21–35).
I forgave Joe Biden for his words and actions against the Lord, His people, and the nation. I prayed to the Lord to cover those words and deeds by the blood of Jesus.
Renouncing the Curse
Curses do have real power to effect evil, unless they are broken in the spiritual realm. In Curses: Cause and Cure, Prince discusses the power associated with Balaam, a witch doctor (Numbers 22:4–6). Jesus' power, though, is greater than any evil — but we need to apply His blood to the curses, thus blotting them out and preventing demons from attaching themselves to and realizing those curses in the natural.
I renounced in the name of the Lord Jesus Christ all those curses spoken over certain people in America by Biden. I covered over those words and all the demonic spirits associated with them by the blood of Jesus, thereby stripping away any demonic permissions that the words had otherwise granted. I bound, gagged, crippled, blinded, and rendered inoperable all demons — including those called "curses, cursing, or curse carriers" — in the name of the Lord Jesus Christ, and I cast them into the Abyss. I asked the Lord to fill all the vacated spaces with His Holy Spirit.
Blessing the Cursers and the Cursed
In August 2019 the Lord called my warfare team to deal directly with evil words being lobbed in the political sphere, saying: "… the spirit of cursing and violence has too much ground in this nation. Speak to its ending from the great halls to the small courts. It is to be ousted by the Words of Blessing."
So, I blessed Joe Biden and all who wrote, edited, spoke, or endorsed the curses that issued forth from Philadelphia and elsewhere. I blessed these persons with a heartfelt prayer that the Lord would contain their words and deeds to hinder them from incurring additional judgment, for it is written: "But God shoots his arrow at them; they are wounded suddenly. They are brought to ruin, with their own tongues turned against them; all who see them will wag their heads" (Psalm 64:7–8). 
And I will continue to pray that the Lord would bless these and others — regardless of political affiliation — with repentance, salvation, and sanctification. I will ask for the blessing of new life in Christ for all of these, including and especially Joe Biden. In Jesus' name. Amen, and amen.
What will you do in response? Please post in the comments.
Author Joyce Swingle is an intercessor and contributing writer for Intercessors for America.  Her husband, drama evangelist Rich, often performs a one-man play about the last book of the Bible titled The Revelation. With Rich, Joyce shares the Gospel of Jesus Christ around the world through theater and public speaking. Joyce also has performed on-screen. Prior to going into full-time ministry, Joyce worked for about 20 major magazines and now works in pastoral ministry and Christian counseling. The Swingles live in New York City. Photo Credit: Getty Images.
Partner with Us
Intercessors for America is the trusted resource for millions of people across the United States committed to praying for our nation. If you have benefited from IFA's resources and community, please consider joining us as a monthly support partner. As a 501(c)3 organization, it's through your support that all this possible.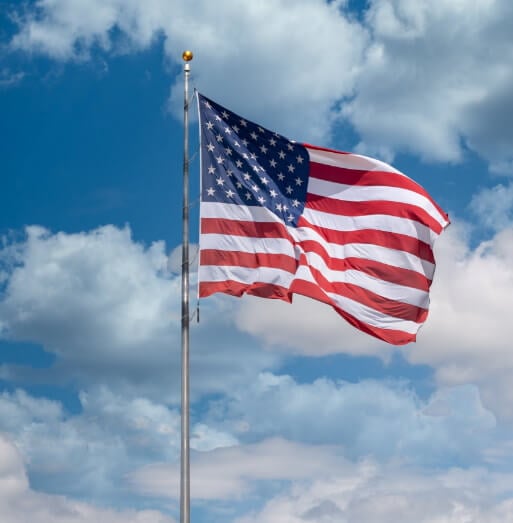 Become a Monthly Partner
You can post a prayer to share with others.
Janice F
September 13, 2022, 10:23 am
Dear Lord we ask that you would help us not to hate our enemies in our government. But forgive them and strip away the curses that they try and place on us. We claim healing for our nation. We pray your Holy Spirit would abound over our nation . We ask that your mighty angels would be sent to help us in these times of trial. We thank you and praise You for taking care of us! We bless you and praise Your name, Mighty One, King of Glory! Amen
Georgean H
September 13, 2022, 4:16 am
Lord God, we recognize that our nation is divided. Words of attack are tossed about on both sides, from the highest positions to we who read or listen as the battle rages. Yet we recognize that our battle is not against flesh and blood. We ask forgiveness for word curses spoken out or in the accumulation of our thoughts as we watch a nation in division. We plead the blood of Jesus, which speaks a better word, over this onslaught of word curses, beginning on the mountain of government. We plead the blood of Jesus, His liquid love that flowed from His sinless body, once for all time, upon their families and extended families, that every word spoken by a foul spirit within will be cancelled and of no effect, in Jesus name. We pray salvation with evidence of deliverance from evil, knowing that You, Lord God Almighty, have supreme authority over all. And we thank You and ask these things in the Name above all names, the Name of Jesus.