The Growing American Clergy Crisis
Remco Brommet, IFA Contributing Writer
|
September 13, 2022
The Growing American Clergy Crisis
Remco Brommet, IFA Contributing Writer
|
September 13, 2022
I Prayed
have prayed
Father, we lift up our priests and pastors before You. Comfort them, strengthen them, and encourage them as they struggle in their ministries, God. Remind them of why You called them to their positions in the first place.
Analysis. We're only a few weeks away from Pastor Appreciation Month, so this is a good time to sound the alert on behalf of America's pastors. The burnout rate among clergy in the U.S. is skyrocketing, according to an article that appeared on Fox News last Friday, Sept. 8. The article cited a report by Barna Research from a few months earlier that showed a dramatic rise in the number of pastors who considered quitting the full-time ministry during the past year: from 29% in 2021 to 43% now. That means we're creeping up on a situation in which half of America's pastors are giving serious thought to leaving the ministry for good.
View Comments (12)
Such serious consideration to quitting the ministry for good is a tell-tale sign of pastoral burnout. The question is: Why? The Barna report lists stress, loneliness, and political divisions as the main causes. Pastoral burnout is, of itself, nothing new. It is a major pitfall of the type of self-sacrificial ministry that is often expected from pastors. According to pastoralcareinc.com, stress causes depletion of physical energy, which is not abnormal for any type of demanding work. Burnout occurs when stress engulfs the whole person and has become too much to handle. The result is a complete depletion of emotional, physical, and mental energy, along with a decrease in motivation and drive. Hence the desire to quit.
Let me begin with the first major reason given for burnout: stress. Pastors have had to cope with a lot more than ongoing congregational care, which is already stressful, during the past few years. Covid forced them to suddenly rethink and adapt to new ways of doing church. Many small church pastors did not have the technical capacity to move services online and were forced to shut their congregations down for a period of time, or permanently. According to The Christian Post, one in five churches faced closing when the pandemic first broke out. That number declined as restrictions eased, but many pastors had to go from fulltime ministry to being bi-vocational to survive financially. That meant working two jobs at the same time. Not to mention the fact that in some states, pastors bore the brunt of government overreach, putting them at risk for fines and even arrests.  All that came on top of the stress they were already facing.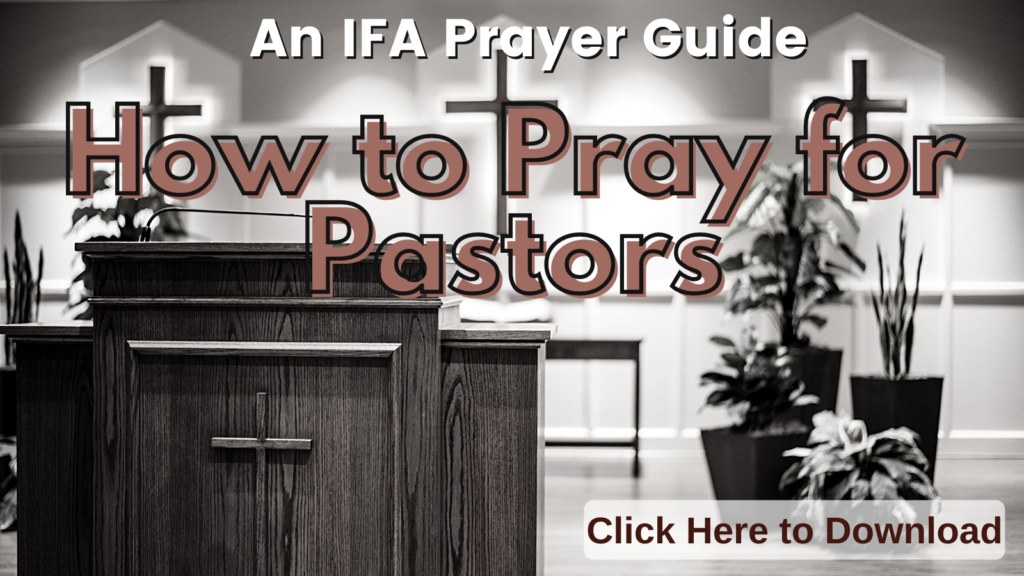 Then there is loneliness. It is hard to determine sometimes where stress ends and loneliness begins, or vice-versa. I have had the privilege of serving as a pastor and of facilitating Pastors' Prayer Summits, where pastors could come together to bear one another's burdens and unload those together before the Lord, so I speak from some personal experience here. Why is loneliness so high on the list? According to Influence Magazine, pastors are lonely because they feel they can't connect with church members for fear of being perceived as playing favorites. On top of that, it is difficult to confide in a church member what your hurts and struggles are, because most don't understand, and many would struggle with the fact that the pastor has issues. Some are fortunate to have ministry peers to confide in, but many don't and end up ministering in almost complete isolation. I have heard their heartaches expressed in anguished prayer during prayer gatherings where they were among peers. I have felt that burden, ministering in a small church in a small town with very little peer support.
The political division is the next major cause for pastoral burnout. From several of the comments cited in the aforementioned Fox News article, it appears that the pandemic and the economic and political upheavals of the past couple of years have brought politics and how they affect Christian living more to the foreground of discussion in the church than they used to be. Pastors were suddenly expected to advise on these matters, and often ill-equipped or unprepared to do so. Rifts and tensions began to increase as church members' opinions clashed, in particular over whether a congregation should comply with Covid restrictions, mask mandates, vaccines, and other measures. The pandemic marked the first time since I have been in the ministry in the U.S. that government mandates affected churches, and it had the unforeseen effect of bringing political discussions to greater prominence, with tension and divisiveness in their wake.
All this to say that America's pastors have come under great duress. I believe with all my heart that this pressure is something that God is allowing as part of several shifts that are changing the paradigms of how we have been doing church up till now.
The biblical model is that "clergy," the teacher/pastors, shepherd, prophets, evangelists, and apostles, vocational or bi-vocational, are God's gifts to equip the saints to do the ministry (see Ephesians 4:11-16). This model implies that a congregation as a whole is responsible for its ministry, under the assumption that all have received gifts of the Spirit to do so. However, that is not the reality in most churches. They have long suffered under the "80/20, or Pareto Principle" according to which 80% of the work is being done by 20% of the people. Increasingly, pastors are being regarded as the CEO of the church with a hired staff to perform the ministry (to the degree the congregation can afford it). That approach turns believers into consumers, rather than servants, and leaves their Spirit-given gifts undiscovered and unused. Could it be that the alarming trend uncovered by Barna Research is being used by God to return churches to their biblical design? Surely it must grieve the Holy Spirit that the people in whom He dwells do not know the gifts He has apportioned them or leave them unused.
Whether or not the sharp increase in pastors thinking about leaving the ministry could produce lasting and positive change in church culture that relies too heavily on professional ministers remains to be seen. What concerns us today is the great pressure our shepherds are under and their alarmingly high burnout rate, and we should turn that concern into fervent prayer for them.
"Father, we pause and pray for our nation's pastors today. Thank You for raising them up, guiding them through rigorous training, and appointing them to care for our spiritual and emotional health. We confess that all too often we have placed burdens and expectations on them and their families, leading many of them to consider giving up. We ask that You reveal yourself to them and help them protect their daily love relationship with You, as well as their family life. We pray for a paradigm shift in every church and congregation, away from reliance on professionals and back to Your design laid out in the Scriptures. We pray for a new impetus to discover both the gifting and the empowerment that the Holy Spirit has placed within every believer, and for a collective sense of responsibility for the ministries of every church, so that pastors may return to what You have appointed them to do. Bring into their lives friendships with people who understand their burdens and can help carry them, and help congregations understand how to best support their pastors and their families. We pray that by the power of the Holy Spirit, You bring about a reversal in the trend toward pastoral burnout.  In Jesus' Name. Amen."
Post your own prayers and scriptures for the clergy below. And share this article with other members of your church . . . stir them to pray for your pastor(s).
Author Remco Brommet is a pastor, spiritual growth teacher, and prayer leader with over 40 years' experience in Europe, Southeast Asia, Africa, and the U.S. Born and raised in the Netherlands and having pastored his first church in Amsterdam, he moved to the U.S. in 1986. He and his wife, Jennifer, live north of Atlanta. When not writing books, he blogs and assists his wife as content developer and prayer coordinator for True Identity Ministries. Jennifer and Remco are passionate about bringing people into a deeper relationship with Christ. Photo Credit: Canva.
Partner with Us
Intercessors for America is the trusted resource for millions of people across the United States committed to praying for our nation. If you have benefited from IFA's resources and community, please consider joining us as a monthly support partner. As a 501(c)3 organization, it's through your support that all this possible.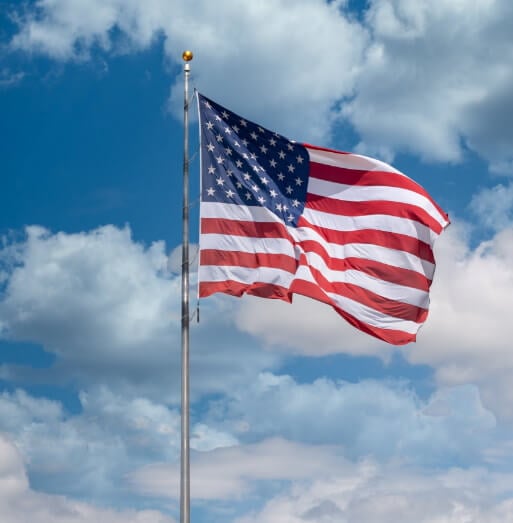 Become a Monthly Partner
You can post a prayer to share with others.
christine s
September 17, 2022, 1:27 pm
Father, we lift up our priests and pastors before You. Comfort them, strengthen them, and encourage them as they struggle in their ministries, God. Remind them of why You called them to their positions in the first place.
Alan V
September 13, 2022, 8:34 am
Father, we lift up our priests and pastors before You. Comfort them, strengthen them, and encourage them as they struggle in their ministries, God. Remind them of why You called them to their positions in the first place. Teach them to abide in the secret place of the Lord.
Annette C
September 13, 2022, 7:41 am
Abba, as a "PK" I knew firsthand the efforts of the enemy of our souls. Such a wonderful man and father, I have longed that my Father would have been baptized in the Holy Spirit during his 45+ years in the ministry (and my mother!). The blessed role of shepherd is vital in this day! God Almighty, pour out your Spirit on all who serve you in this role! Glory to our Triune God!
Gretchen C
September 13, 2022, 7:21 am
Father, we lift up our priests and pastors before You. Comfort them, strengthen them, and encourage them as they struggle in their ministries, God. Remind them of why You called them to their positions in the first place. Jesus, wake up congregations to the 5- fold ministry, which supports our pastors. Wake up the congregations to not just take, but to give to our pastors: to come alongside in the power and love of Holy Spirit with one mind- the mind of Christ. We fear God, not man. What can man do to us? Psalm 118