Policy and Prayer: The Intercessors Speak
Joyce Swingle, IFA Contributing Writer
|
December 13, 2022
Policy and Prayer: The Intercessors Speak
Joyce Swingle, IFA Contributing Writer
|
December 13, 2022
I Prayed
have prayed
Lord, continue to give Your revelation, Your prayer strategy, Your passion to Your intercessors, so that they might impact this nation. May Your Kingdom come and Your will be done.
IFA President and CEO Dave Kubal opened the first Policy & Prayer Summit, praying that those in attendance would "experience God in a real way" and "develop lifelong friends." Answers to both prayers were in evidence by the second day. You can read a summary of the full event here.
View Comments (6)
As the group gathered at the Florida House on Tuesday, Oct. 25, the room was buzzing with prayer and conversation. Soon all were gathered together in musical worship led by Natasha Owens and in the Lord's Supper administered by Kubal.
Britton's Battle
To kick off the day of intercession, Kubal invited Indiana prayer leader Jeff Britton to speak about his call to the leadership position. Already an intercessor, Britton said, "I was destroyed for lack of knowledge." While battling occult forces binding up churches in his area, Britton's son was killed. "That kind of makes you double-minded about a few things," Britton said. "But God never let go of me." Now Britton wars with the shields of other intercessors at his back. "Part of where I got into trouble earlier, there just weren't enough people around me who knew how to war in the Spirit," he said. "I was exposed. And so when I got involved as a state leader, there are a couple of dozen of the most mature prayer warriors I've ever met in my life. And it's like, I've met my people."
McClure's Meanderings
Among those people is Nicole McClure, who works for a political party, but walks with God. McClure shared how the Lord trained her in obedience through His detailed instructions as He sent her out into D.C. Once, the Lord specifically instructed her to carry a water bottle. She learned the purpose of the water when He led her to wash away pentagrams drawn on the sidewalks near the White House.
Another time, McClure was led to take a long route to the White House. She found herself in the middle of a tense standoff between Antifa and Proud Boys activists. Just as an Antifa activist threw a rock at the opponents, the Lord led McClure to walk down the street between the factions. Within minutes the two factions had settled down.
McClure urged IFA intercessors to grasp the Lord's heart for government. "It's one of the three institutions that He set up, as we know: family, the church, and government," McClure said. "And it's been distorted, twisted, corrupted, defiled. … We don't abandon it. … We need to reclaim government as God's way of instituting His character. And it is holy."
Kubal's Cautions
Intercessors were further briefed on local spiritual climate by IFA Chief Programming Officer Kris Kubal. She spoke of the well IFA recently discovered, from which the horses of legislators had drunk. "We felt like God was telling us He is restoring the wells in our nation," Kubal said. The second key prayer point Kubal stressed involved demonic activity related to the Jan. 6 events and the deception associated with the government and media reports. "We're going to pray about the spirit of chaos, spirit of violence, spirit of rebellion, any other spirits that have been empowered by the media portrayal of that day," Kubal said. "People are being held in jail even to this day without their cases being heard. We need to pray for justice. We need to pray for truth. And I want you all to listen, to hear what the Lord leads you to pray for through the Holy Spirit."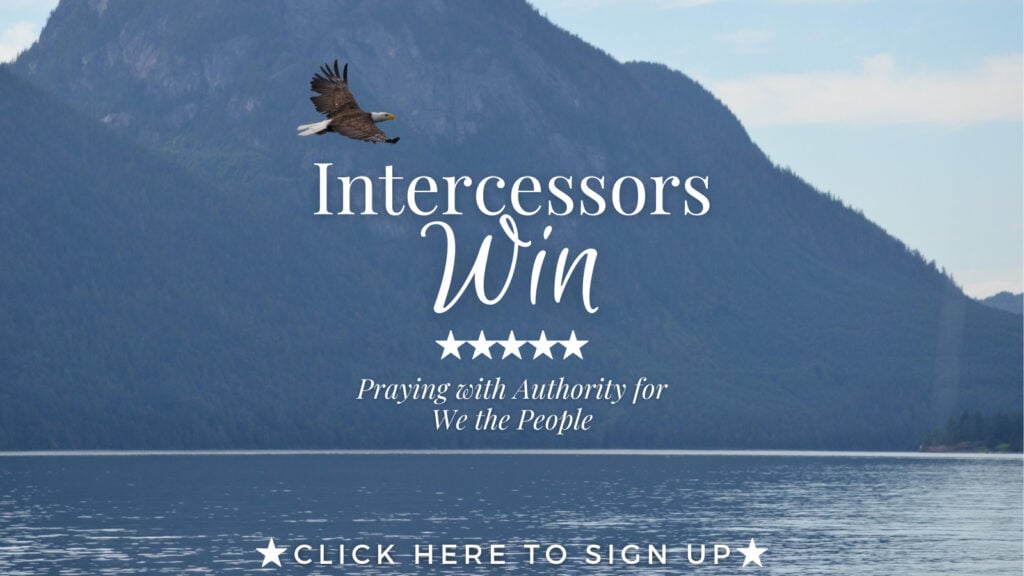 Solberg's Spiritual Support
Further encouraging the intercessors, IFA Legislative Director Camille Solberg shared how the Lord led her from local government service in Wisconsin to the White House. "I was being prepared to spiritually engage in the battle," Solberg said. "I knew when I came to Washington … I needed to have … four or five people, you know, at arm's reach, in the sense of calling right away."
The Intercessors Tour
Readied for their tour of the U.S. Capitol, the group set forth in prayer on the way to the Capitol grounds. At the building, a staff member of Sen. Ron Johnson (Wisconsin) set them up for their tour. Kubal gave each person a mustard seed to deposit in prayer wherever the Lord led. Earlier, Kubal had advised the group to pray stealthily throughout the tour. A guide from the U.S. Capitol staff explained about various statues, paintings, and historical moments. Kubal also shared a number of insights related to the Christian heritage of this nation. Following lunch at the Capitol grounds, intercessors prayed as they spread across the grounds.
The Intercessors Speak
At the Florida House, IFA Board Member Jeremy Story led a debriefing. He commended the group for its commitment to pray for government leaders.  "[The IFA board members] really feel … what God is doing isn't the board, it's all of the leaders across America that are helping lead IFA, which you … represent." Story said.
Revival
Vilma Velazquez, prayer leader for Puerto Rico, urged IFA to integrate the Hispanic community more, indicating that she feels Puerto Rico is to help usher in salvation in the United States.
Janitze Cammarano, of Houston, shared a similar impression. "This is America's time to receive God's word, to be evangelized all over again," Cammarano said. "We came from Venezuela 30 years ago … and we see the destruction there. … I want you to know that all the seeds work through the generations, that harvest is coming here."
Reformation
Imelda Blanco saw the name Jesus on the top of the Capitol and then saw the building outlined. "And [Jesus is] saying: 'It's Mine. The Capitol is Mine. It's Mine. I am the government.'"
Regional Gatherings and Racial Reconciliation
Cheryl Washington, state prayer leader from Mississippi, encouraged IFA to set up field offices in every state. She also spoke about the enemy's exploitation of racial unrest. "As an African American, I'm telling you, it breaks my heart what the enemy is doing to our race," Washington said. "Reverse-hatred, the racism, the reverse is not the answer. … So we're standing in the gap for the scales to be broken off of the African American community."
Washington will not stand alone. Lisa Townsend, Louisiana prayer leader, shared that she and Washington had already talked about doing regional conventions for prayer. "Thank you IFA, for giving us a voice," Townsend said. "Thank you for giving our prayers a voice. We are bringing unity in a way that is extremely rare — so powerful and precious."
Pastor Brenda Jackson-Little also spoke of the urgency she felt for change in racial relationships and against the syncretism that plagues many African American churches. "So that's what we need to pray against to break the darkness over the African American mind," Jackson-Little said.
Intercessors for the World?
Janice Rhodes shared a prayer vision featuring Russian President Vladimir Putin. "So, what does that have to do with IFA? Here's the stretch — you're going international," Rhodes said. "Because what you're doing here is going to be replicated in other places; not that they do it exactly the same … but the authority … what you're doing … the prayer, the action, the philosophy is going to go forth."
As if in confirmation, Deborah Guebert felt compelled to pray against deployment of nuclear weapons and against interference with free and fair elections.
Story spoke of IFA's fundraising initiative for Ukraine, which raised thousands of dollars and opened the door to Intercessors for Ukraine. "So this seems to be a first fruits," he said.
Closing the Day
Board member, author, and prophetic professor of IFA's Constitutional Corner webcast Cynthia Dunbar spoke about the philosophy of God's heart for government. An article on her talk is coming soon.
Wrapping up the day, IFA Communications Director Judy McDonough shared history and insights related to the coming celebration of IFA's 50th anniversary, and State Prayer Coordinator Amy Sabat offered help and encouragement to the leaders and intercessors.
Lord, we praise You for speaking to Your intercessors. Thank You for Your plans for IFA and its intercessors. Thank You for Your plans and intervention in America's government. Thank You that Your plans are always "yea and amen" for us all. Please accomplish all that You desire, and continue to speak, to reveal, and to lead Your nation, Your intercessors, and Your IFA. In Jesus' name.
If you have not already joined your state prayer group, you may join here.
And if you missed any staff responses from the day after the summit, click here.
More articles about specific Policy & Prayer Summit sessions are on the way. Search for "IFAsummit" on IFApray.org to find any you may have missed. Photos are available at www.RichDrama.com/IFASummitPhotos.
What is God saying to you about America? Share your prayers below.
New York City–based Joyce Swingle is an intercessor and contributing writer for Intercessors for America.  With her husband, Rich, also a contributing writer for IFA, Joyce shares the gospel of Jesus Christ around the world, through theater, speaking, writing and film. Prior to going into full-time ministry, she worked for about 20 major magazines and now works in pastoral ministry and Christian counseling. Photo Credit: Intercessors for America.
Partner with Us
Intercessors for America is the trusted resource for millions of people across the United States committed to praying for our nation. If you have benefited from IFA's resources and community, please consider joining us as a monthly support partner. As a 501(c)3 organization, it's through your support that all this possible.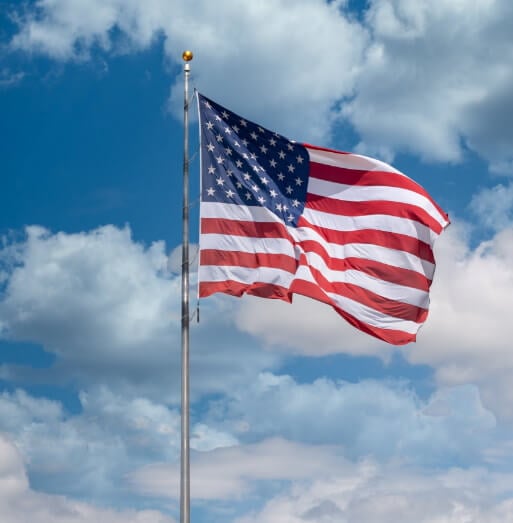 Become a Monthly Partner
You can post a prayer to share with others.
C f
December 14, 2022, 7:10 pm
Lord, continue to give Your revelation, Your prayer strategy, Your passion to Your intercessors, so that they might impact this nation. May Your Kingdom come and Your will be done.