Prophetic Word: God Is Restoring the Wellsprings of Our Nation
Dave Kubal, IFA CEO/ President
|
May 10, 2022
Prophetic Word: God Is Restoring the Wellsprings of Our Nation
Dave Kubal, IFA CEO/ President
|
May 10, 2022
I Prayed
have prayed
"...but whoever drinks of the water that I will give him shall never thirst; but the water that I will give him will become in him a well of water springing up to eternal life." (Jn 4:14)
God wants us to know that He is restoring the wellsprings of our nation.
If you were on the Pray With America's Leaders webcast held on the 70th annual National Day of Prayer, you may remember seeing the picture below.
View Comments (107)
It's always fascinated me to see the "Summerhouse" on the Capitol grounds–I can imagine visitors to Capitol and elected officials from years past bringing their horses there also for a drink from the well which was fed by a natural spring. The Summerhouse, part of an update to the Capitol grounds in the late 1800s, provided water and a place to rest for visitors to the Capitol.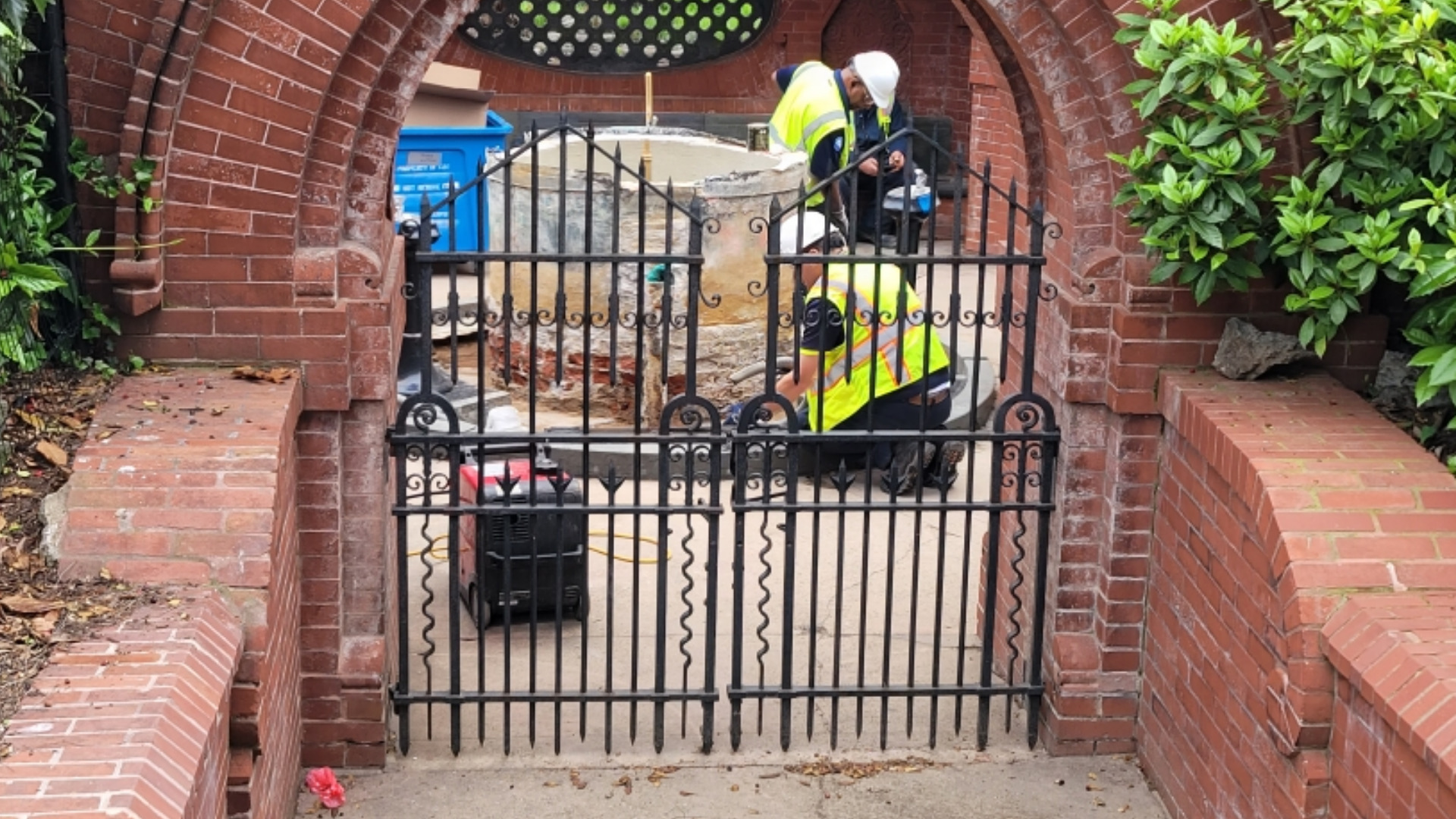 On the National Day of Prayer, I was walking by from one event to another and saw this site- it was a repair project to the springs that flow under the Capitol grounds. I immediately heard the Lord speak to my spirit.
I heard that the wellsprings of this nation being drawn upon by godly leaders, in turn restoring freedom and godly values. In the physical or natural realm, we are seeing evidence of what God is doing in the natural realm. He is fixing and restoring and rebuilding those foundational springs that are welling up in our nation. God is restoring the wellsprings of our nation.
I shared this on the National Day of Prayer webcast and we prayed into it. (You can watch that segment in the webcast here.) The Lord was not done with that word for us.
As only God could orchestrate, fellow intercessor Barbara Iuliano called the "wrong line" and found herself on the line with Amy Sabat, an IFA staff member. She excitedly shared a dream she had several years ago.
She knew this particular dream was from the Lord as it was so strong and colorful. In it, she saw people walking through an archway and being healed. It didn't matter what the problem was – blindness, lameness, deafness, mental illness – whatever the illness, they were healed. For years she has prayed into the dream, asking the Lord about it, especially the location of the arch. In fact, the very morning of last week's National Day of Prayer broadcast, she saw the arch again and KNEW the Lord was bringing healing as people passed through the archway.
When she heard me talk about the wellsprings on the webcast, and then saw the picture of the arch from her dream, it resonated in her spirit.
After the webcast, Barbara asked the Lord about the men working to clean the waters. She asked the Lord if that was a picture of Him bringing healing for the nations. I believe the answer is yes. Barbara shared with us that the arch was a symbol of passing through. We all go through stuff to get to the other side. As He brings us through and into those clean waters, we experience purification, restoring and healing.
I am deeply moved by the timing. Barbara broke through to the private line. That dream would never have been shared if she had not called the wrong line. Not only that, but also last Thursday was our nation's 70th official National Day of Prayer. God chose that day to demonstrate to us in the natural what He is doing in the spiritual.
After years of praying into this dream, we asked Barbara what she is praying now that God confirmed it through the IFA webcast and my story about the arched spring. She prays that NO plan would thwart what God wants to do – the cleaning up of DC and the nation walking into that place of holiness and righteousness, a place of cleansing and purity. Barbara told us, "This nation needs a cleansing, It needs a healing; not just a physical healing, but from all the scars. From the native Americans, from the black and white issues. There is a cry in the land. God is going to be answering the prayers of the intercessors, but also the ones that go all the way back that have prayed and laid the foundation stones for this nation."
But there is still more to this word.
At our staff meeting this week, we pondered and shared about this amazing vision that God gave me and gave our intercessor Barbara, Amy shared that she had been praying into this vision and felt that the Holy Spirit led her to see that part of the healing that Barbara spoke of was the healing of the stain of abortion in our nation with the overturn of Roe v. Wade.
Remember, in Barbara's dream, everyone was healed, no matter the illness. God is restoring our nation. However, the Enemy who seeks to steal, kill, and destroy will not go quietly. We must stay the course, keep praying and acting and expecting in faith that God IS moving while see ground taken for biblical values in our nation.
Will you pray into this vision, and share in the comments here what you sense the Lord is saying as you pray?
The Lord will guide you always; he will satisfy your needs in a sun-scorched land and will strengthen your frame. You will be like a well-watered garden, like a spring whose waters never fail. Your people will rebuild the ancient ruins and will raise up the age-old foundations; you will be called Repairer of Broken Walls, Restorer of Streets with Dwellings. (Is 58:11-12)
Join me in praying Barbara's heart for this nation: "Have your way God, have your way. Clear the way that clean waters will flow under the capital in Washington, DC. Clean their hands, clean their hearts, clean their feet, clean us oh God. Clean it by the washing of the water of Your Word."
Partner with Us
Intercessors for America is the trusted resource for millions of people across the United States committed to praying for our nation. If you have benefited from IFA's resources and community, please consider joining us as a monthly support partner. As a 501(c)3 organization, it's through your support that all this possible.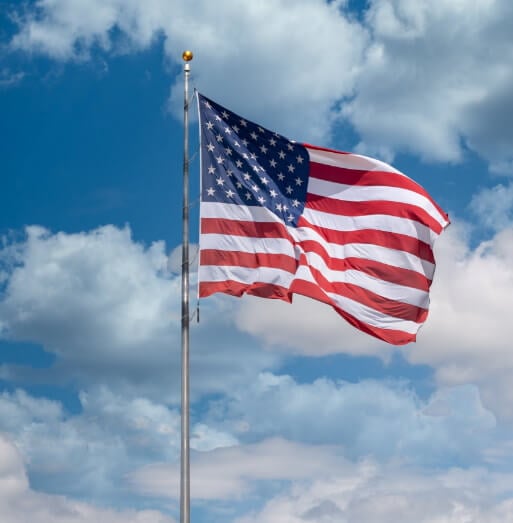 Become a Monthly Partner
You can post a prayer to share with others.
Lena T
May 11, 2022, 8:45 am
Wellsprings: John 1: 1-38(NAS), v.13-14 "Jesus answered and said to her, 'Everyone who drinks of this will thirst again; but whoever drinks of the water that I will give him shall never thirst; but the water that I will give him will become in him a well of water springing up to eternal life." Oh Lord, we hear the cry of the woman at the well. She is crying for lost love, lost babies, for a wasted life filled with pain and sorrow, suffering and regret. O Lord, You alone redeem the years the locust ate. You have purified our lips with fire and water and anointed our wounds with oil, to be Your hands and feet. Our souls cry out, "ABBA, we love You with all our heart, mind, will and emotions! Your Spirit steadies our spirit and keeps us on the path to Your well, where the woman awaits Your Word from our mouths. Thank You Jesus, for the privilege to be Your beautiful feet. Here we are, send us! It's in Your name we pray, amen. Isaiah 61: 1-3; 52: 7; 53: 5, Romans 10: 15, Joel 2: 25, Deuteronomy 6: 5, Matthew 22: 37-40
Gina J
May 10, 2022, 10:07 pm
Gina Joslin May 10, 2022 LORD – We turn to You, our sure hope. We trust in You and Your faultless good will. You are working all things for the good for those who love you. We heard You say You are healing our land, and we say HALLELUJAH to our Savior, Christ Jesus. The source of the Living Water. We receive Your healing today, all over this nation and thru out all nations. Amen *** Blessed is the man who trusts in the Lord And whose trust is the Lord. For he will be like a tree planted by the water, That extends its roots by a stream And will not fear when the heat comes; But its leaves will be green, And it will not be anxious in a year of drought Nor cease to yield fruit. Jeremiah 17:7‭-‬8 NASB1995
Carolyn W
May 10, 2022, 5:54 pm
Pro 18:4 The words of a man's mouth [are as] deep waters, [and] the wellspring of wisdom [as] a flowing brook. Lord you are repairing the wellsprings of our nation. I pray that your wisdom will flow from You into the hearts your people and flow out of us into the lives of those around us. Lord fill the hearts of Your people who are a part of our government with great wisdom and boldness to speak truth and give them wise strategies to establish righteousness in our nation's capital.
Teri S
May 10, 2022, 2:43 pm
LORD Jesus, you spoke these words to the unnamed woman at the well who then evangelized an entire community. Let the women be released to bring in the harvest at this crucial time. Let the workers bring in the harvest as the living water is shared across America. Glory to God!
Kit H
May 10, 2022, 1:37 pm
"...but whoever drinks of the water that I will give him shall never thirst; but the water that I will give him will become in him a well of water springing up to eternal life." (Jn 4:14) Come to the water, stand by My side, I know you are Thirsty, you won't be denied. I felt every teardrop when in darkness you cried. And I want you to remind you that for those tears I died. Thank you for hearing our cry to restore our Nation, overturn Roe vs Wade. For fulfilling her Dream.. I have been on prayer teams that went through the Northwest to redig Wells. Your timing Great God is always the best. In Jesus Name
PRISCILLA M
May 10, 2022, 12:55 pm
"...but whoever drinks of the water that I will give him shall never thirst; but the water that I will give him will become in him a well of water springing up to eternal life." (Jn 4:14)
SANDRA A
May 10, 2022, 10:12 am
Father, so many of Your children have been praying for decades for the purifying of Your church and our nation. May these dreams, visions, and words given to Your servants come forth from Your mouth with Living Water that will both cleanse us and refresh us. I ask again for You to restore America to a place of spiritual holiness that we may shine Your light to the rest of the world. I pray also that America will protect and preserve Your chosen people and land, for we anxiously await the day when they will recognize their Messiah, our Savior, in whose name I fervently pray. Let it be so, Lord, in this generation for Your glory.
Patricia T
May 10, 2022, 9:11 am
Father, I come in agreement with the prayers that have already been prayed regarding the healing of our land. Let your Word wash us & cleanse us of all unrighteousness. May we be like a well watered garden, trees that are planted in the garden whose leaves will not wither but flourish as you cleanse us with your Word. Bind up every hindrance that will come to steal your Word. Let not one Word you have spoken audibly or via a dream sequence fall to the ground. Let your kingdom come, let your will be done on earth as it is in heaven in Jesus Name Amen. "...but whoever drinks of the water that I will give him shall never thirst; but the water that I will give him will become in him a well of water springing up to eternal life." (Jn 4:14)
Alan V
May 10, 2022, 8:32 am
"...but whoever drinks of the water that I will give him shall never thirst; but the water that I will give him will become in him a well of water springing up to eternal life." (Jn 4:14). Praise the Lord who is the Water of Life.
Janis S
May 10, 2022, 7:59 am
"...but whoever drinks of the water that I will give him shall never thirst; but the water that I will give him will become in him a well of water springing up to eternal life." (Jn 4:14)