I Was at the Capitol on Jan. 6 Last Year: Here's What You Need to Know
Casey Harper, IFA Contributing Writer
|
January 15, 2022
I Was at the Capitol on Jan. 6 Last Year: Here's What You Need to Know
Casey Harper, IFA Contributing Writer
|
January 15, 2022
I Prayed
have prayed
Father, we pray for justice for the events surrounding January 6 and that lies would be exposed.
There is a lot that could be said about the politics of Jan. 6, and much had already been said, but I want to focus on the spiritual warfare elements, my experiences that day, and what it can teach us about how to pray more strategically.
[Editor's note: IFA's President/CEO Dave Kubal interviewed an intercessor whose husband was charged by the FBI after his time in D.C. on January 6 during the January First Friday Prayer Conference Call. His story is compelling.]
View Comments (40)
With all the deception in the media about this issue, my first-hand account might help clear up the lies surrounding that day.
Insider Intercessory Information
Here is my story.
I went to the Capitol on January 6, 2021 with a small group. Our plan was to pray for people and see if there would be any evangelistic opportunities. I did the same thing during the riots in Washington, DC in the aftermath of George Floyd's murder. Many in our small DC church have made this a regular practice. Our heart has been to bring the Kingdom of God into the chaos of men.
Once we arrived that day, we stayed back, watching as masses moved about, shouting, waving flags, chanting.  When an armored car full of heavily armored police with smoke grenades arrived, we decided to leave. We prayed for peace.
There were many different factions and types of people gathered. Some held the "Appeal to Heaven" flag or Christian signs. Others held the American flag or political signs. Some preached the gospel from a microphone and portable speaker. Others cursed.
While the media has tried to portray the event as one monolithic group, an organized rebellion, it simply was not the case.  My small group of intercessors sensed a spirit of anarchy and a spirit of chaos.
But the idea that an organized army assailed the Capitol is not true.
From my perspective, watching from the sidelines, it was chaos, and a few people went too far. However, many who were there wanted merely to demonstrate. I personally saw a young man with a wild look in his eyes throw a police barricade into the Congressional reflecting pool. As soon as he did this, people all around yelled at him to stop. They didn't like it. He ran off into the crowd.
This is what I saw: An angry, but principled, crowd and a minority of bad actors thriving on a spirit of anarchy. That was my experience. I have seen a similar thing when covering riots as a journalist. They often begin as protests, but when it gets dark, anarchy sets in.
How to Pray
I cannot tell you what exactly happened inside the Capitol or what exactly happened that day.
However, I believe intercessors can learn a lesson, namely that we must exercise discernment about with whom we align ourselves with in the days to come. If we are not careful, those like that wild-eyed young man I saw can become a major problem for our mission in this country.
When the enemy cannot destroy something, like a church or a movement, he tries to corrupt it or destroy its reputation instead. Freedom-loving Christian Americans need to be aware of this principle of spiritual warfare. We must be careful in this hour. We must be on the lookout for infiltrators at our school board meetings, at our protests, in our churches—infiltrators who do not have pure motives.
A spiritual leader I trust says it this way: "We must be quick to bless, but slow to partner." 
As the spiritual warfare heats up, we must be more strategic and wiser than ever before to survive, and even thrive. Again, my purpose in this article was not to give you a comprehensive treatise on January 6, but to tell you my experience that day to clear up the lies in the media and share a nugget of truth we can take away to make our work more resilient to attacks of the enemy.
With this in mind, let us pray:
-Father, we pray for justice for the events surrounding January 6 and that lies would be exposed.
-Father, we ask You to bring unity to our nation, that we would see Your truth and live according to your ways without the division of the Enemy.
-Jesus, we ask for freedom for our nation. Set us free from government overreach and from the toxic ideologies that are threatening to choke out our freedom.
Some verses to consider as we press into this issue:
It is for freedom that Christ has set us free. Stand firm, then, and do not let yourselves be burdened again by a yoke of slavery. (Gal 5:1)
But understand this, that in the last days there will come times of difficulty. For people will be lovers of self . . . unholy,  heartless, unappeasable, slanderous, without self-control, brutal, not loving good, treacherous, reckless . . . having the appearance of godliness, but denying its power. Avoid such people. (2 Tm 3:1-5)
No, in all these things we are more than conquerors through him who loved us. (Rom 8:37)
Casey Harper is a writer in the Washington, D.C. area covering national politics. He has worked for The Daily Caller, The Hill, and Sinclair Broadcast Group. A graduate of Hillsdale College, Casey's work has also appeared in Fox News, Fox Business, Washington Examiner, and USA Today. Follow him on Twitter: @CaseyHarper33.
Partner with Us
Intercessors for America is the trusted resource for millions of people across the United States committed to praying for our nation. If you have benefited from IFA's resources and community, please consider joining us as a monthly support partner. As a 501(c)3 organization, it's through your support that all this possible.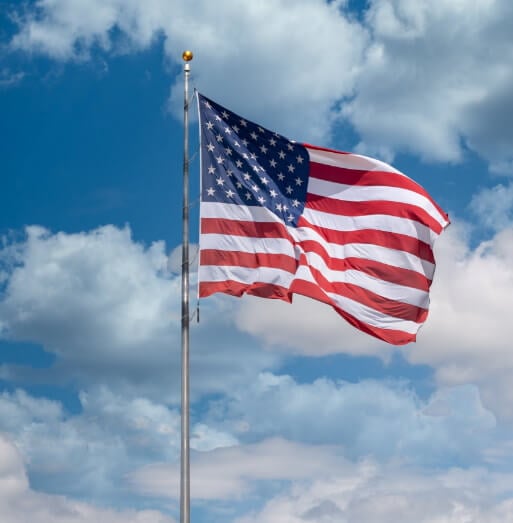 Become a Monthly Partner
You can post a prayer to share with others.
Susan G
January 15, 2022, 11:21 pm
Father, we pray for justice for the events surrounding January 6 and that lies would be exposed. Be with those who are in jail and I bless them with good health, divine visitation from You, strength, courage, joy, peace, and everything they need to stay alive and thrive in their relationship with You. Let the full truth come out, let justice be done, and let all those being held in prison get a fair trial and be found innocent. Use these trials to break the enemy's back and expose the evil the democrats did. Let every detail come to light. Let justice come to all involved in planning and carrying out the things that happened that day. Let the truth of Nancy Pelosi's involvement be fully known. Use this to expose the swamp and to make our nation see how corrupt some of our politicians are.