Dobbs: The Elephant in the Courtroom
Jessica Renshaw, Hidden in Jesus
|
December 9, 2021
Dobbs: The Elephant in the Courtroom
Jessica Renshaw, Hidden in Jesus
|
December 9, 2021
I Prayed
have prayed
Lord God, wake up the Supreme Court Justices to the humanity of the preborn person in the womb. Wake up the people of America to the humanity and personhood in the womb.
I think we're missing the point in the Dobbs' case–and it's not just the point of viability. We're missing something bigger.
Dobbs v. Jackson Women's Health Organization is the latest U.S. Supreme Court challenge to the 48-year-old Roe v. Wade ruling, which, with its sister case, Doe v. Bolton, legalized abortion in America for any reason through all nine months of pregnancy.
View Comments (20)
For 48 years, every case to come before the U.S. Supreme Court attempting to limit abortion in any way has been shot down using stare decisis, a term meaning "stick with precedent," precedent in this case being Roe.
But Justice Harry Blackmun, in writing the majority opinion for Roe, left Roe vulnerable, giving us the key to its reversal. "The appellee and certain amici argue that the fetus is a 'person' within the language and meaning of the Fourteenth Amendment …. If this suggestion of personhood is established, the appellee's case, of course, collapses, for the fetus' right to life would then be guaranteed specifically by the Fourteenth Amendment." Roe v. Wade, January 22,1973
The key is personhood. "If personhood is established." What is personhood? How can it be established? Justice Blackmon implied that future advances in science and medicine might push viability (the ability to survive outside the womb) earlier and provide more substantive definitions of "life."
In oral arguments for Dobbs, lawyers on both sides talked extensively about viability, a point during pregnancy at which a fetus is able to survive outside its mother, thus qualifying it as a "person" under the Constitution. But if personhood is ever established in the womb, Roe could be not only reversed but nullified–discredited as a precedent altogether.
The point of viability and even the criteria used to determine it are controversial and, according to Justice Blackmon himself (in private papers), "arbitrary." I would submit that, based on recent scientific discoveries, they are meaningless.
In Dobbs v. Jackson Women's Health, Mississippi wants to restrict abortion after 15 weeks' gestation, "except in cases involving medical emergencies or severe fetal abnormality." The state bases this gestational age limit on expert testimony that at this point in pregnancy the fetus can feel pain.
On the face of it, it could be just one more case the precedent of Roe v. Wade will knock down. But for the first time it looks like the Court has the five votes necessary to reverse Roe, sending the power of decision-making back to the states where "The People" can help determine their own laws regarding abortion.
Mississippi's Solicitor General Scott Stewart explained that scientific evidence of fetal pain is one of the example of the "advances in medicine and science" since the abortion decisions of Roe v. Wade (1973) and of Planned Parenthood v. Casey (1992).
Justice Sonia Sotomayor objected, "A gross minority of doctors believe a fetus can feel pain before 24-26 weeks… a small fringe of doctors …"
I don't know what scientific weight to give the claim that fetal pain is dismissed by a "gross minority" of doctors. But I give a lot of weight to the opinions of two abortionists who became pro-life in the '80s based on evidence they saw of fetal pain.
Dr. Bernard Nathanson, abortionist and author of Aborting America, became pro-life after he converted to Catholicism. He then persuaded a protégé to let him use ultrasound imaging to film a 12 week fetus suction abortion (with the permission of the woman, who would not be talked out of aborting).
Nathanson added his own narration of what was happening during the procedure, called the resulting documentary "The Silent Scream" and insisted his protégé watch it.
At the end of the video, the doctor watching his own abortion sat stunned, then breathed, "OH  MY GOD!" and walked out of the clinic. He never did another abortion.
Does the fact of fetal pain at 12 (or 15) weeks establish the personhood of the fetus?
There have been no changes in the science regarding the status of the fetus since 1973–every textbook on human biology, embryology, and fetology has always presented the tiny being conceived in a human womb as alive and human.
But there have been significant changes in the technology which proves the science. Ultrasound, as used by Dr. Nathanson, for instance, provides a window into the womb to see more and more clearly what is in there.
And what is it they see? What is it that is in the womb, that we are aborting?
When pregnant women look through this window at what is inside, they don't have to be told what it is. Seeing "it," many of them change their minds about having an abortion. It is awesome to discover—not "clumps of cells" or "fetal tissue" as described by Planned Parenthood and other abortion providers but a curved human spine, rib cage, closed eyes, tiny arms and legs, later in gestation a baby's face, a little mouth yawning, sometimes a little thumb in that mouth.
That is the "elephant" in this courtroom, one might even say the elephant in the womb. When we actually look into the womb what we see is a real, tiny, active human being.
A person.
In certain cases, unborn babies are already treated as persons:
Fetal surgery: A Mayo Clinic website lists dozens of procedures done "routinely" on unborn babies in utero, "to help improve the long-term outcome of children with specific birth defects." When operating on them, their doctors consider fetuses their "second patients," that is, persons. You don't do surgery on a "clump of cells."
Constitutional rights: Some babies have constitutional rights before birth, such as the right to inherit property.
I wrote earlier that I believe the concept of a point during pregnancy when the fetus becomes viable is meaningless. First, I believe no baby can ever survive outside the womb, even at childbirth, without continuing to get the nurture and nutrition it gets inside the womb. (The IFA amicus brief addressed this.)
There are rare cases of babies surviving a late-term abortion (I wrote the biography of one of them) but unless they are rushed to NICU—most of them are just set aside or even smothered—they will not continue to survive.
One could make the case that none of us is viable at any point in our lives without the life support of nutrition, water, oxygen and personal care.
But second, I believe that there is a point in time when the unborn becomes a person—but that point is not during pregnancy. It initiates pregnancy. From that certain point, pregnancy is a continuum. Heartbeat, brainwaves, "quickening" (movement of the fetus felt by those outside the womb), capacity for feeling pain-these aren't points when life begins. They are evidence that life already exists. They are milestones along the way as life develops.
How do we know?
In 2016 scientists made an historic discovery. They were able to capture the moments before, during, and after a human egg was fertilized. At the split second of implantation, the event triggered a literal explosion of light (looking much like a solar flare). We have astonishing photographic evidence of that electric burst.
At the instant of the fertilization event between two gametes, a zygote (a eukaryotic cell) is formed. The zygote's genome is a combination of the DNA in each gamete, and contains all of the genetic information necessary to form a new individual organism.
At every conception of a human being—at our conception—this brand new cell with its own unique DNA (genetic information for development and growth) begins to divide, following those instructions, that design, to differentiate into pre-determined organs and parts of a unique, living human body.
This process is a continuum which will continue, if not interrupted, until natural death. (Nothing will be added from conception on but nutrition and time.)
If life begins, as it seems obvious it does, with that burst of light at impregnation, then we have personhood, as defined in the Constitution—with all its inalienable rights and protections. Including the right to life.
Despite changes in appearance and growth, that gamete/embryo/fetus/baby remains the same organism from its very first cell. It has—we have—the same DNA with one cell as we will have in every cell as long as the organism lives.
It's a person then and through every stage of life to come.
Fetuses are not an alien species, or somehow sub- or pre-human. They—we—are the same being, the same person, that we were at conception, as we were when our heart and brainwaves began, the same person we were when we learned to eat with a spoon and ride a tricycle and struggle with multiplication and fall in love.
Lana Clarke Phelan, author of The Abortion Handbook for Responsible Women, whose fabricated statistics helped legalize abortion in this country, spoke at a meeting I attended in Long Beach, CA back in the 80s. She said she routinely asked women who came to her for abortion referrals, "Do you think it's a baby? I don't help women kill their babies."
She made truth subject to the whims, opinions, and desires of the individual. But a woman cannot change an unborn baby's status by changing her mind, wanting it this minute ("my baby"), not wanting it the next ("clump of cells").
It's a person. We are persons.
We are all former fetuses. In fact, apart from location, I could accurately describe myself as a 932-month fetus. I have the very same DNA in every cell of my body as I had in that first cell. That zygote/embryo/fetus/baby–that person was me.
And still is.
So it's moot whether you abort that process at one cell, two cells, or after every cell has split and developed into its assigned organ or limb, after the differentiated arm is throwing baseballs and the fully developed uterus is carrying cells which will someday contribute to the development of your grandchildren.
If what resides within, what has been entrusted to, the womb of a pregnant woman is a person, then abortion is the violent taking of life. From the very beginning.
Please share your thoughts and prayers about the personhood of the preborn in the comments.
Jessica Renshaw is an intercessor and author of GIANNA, ABORTED AND LIVED TO TELL ABOUT IT, the true story of a baby born alive during a legal saline abortion (Focus on the Family, 1995, Gold Medallion finalist) and COMPELLING INTERESTS: A NOVEL ABOUT ABORTION FROM THE HEARTS OF PEOPLE ON BOTH SIDES.
Partner with Us
Intercessors for America is the trusted resource for millions of people across the United States committed to praying for our nation. If you have benefited from IFA's resources and community, please consider joining us as a monthly support partner. As a 501(c)3 organization, it's through your support that all this possible.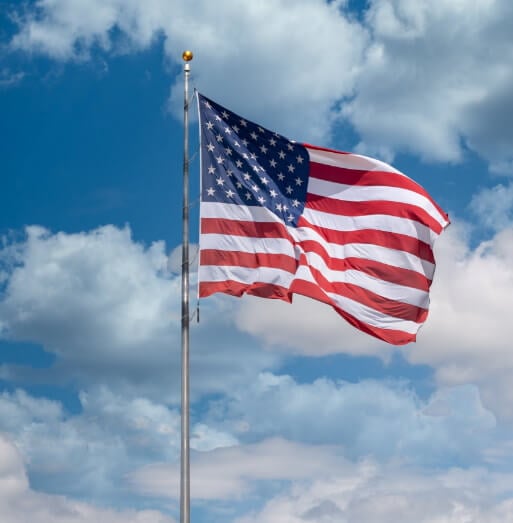 Become a Monthly Partner
You can post a prayer to share with others.
Dr. Alma V
December 9, 2021, 11:30 am
Prayer for the Abolition of Abortion Pro-abortion Attorney Rikelman said, "Allowing a state to take control of a woman's body and force her to undergo the physical demands, risks, and life-altering consequences of pregnancy is a fundamental deprivation of her liberty. " We say, "No! The true fundamental deprivation of liberty is the life-altering consequence of the termination of a human life. Abortion is murder." Father, Grant our nation's justices, especially the justices who sit on the Supreme Court: Alito, Breyer, Coney-Barrett, Gorsuch, Kagan, Kavanaugh, Sotomayer, Thomas, and Roberts; the grace to understand that human life begins at conception when a sperm and egg fuse together giving rise to a single cell human being, whose genetic individuality and uniqueness remain unchanged during it's entire life, from conception to a natural death. It has been proven that a frozen fertilized egg contains the unique embedded code of life, and even after years of suspended animation, when it is implanted into a womb it will continue to grow and mature, as though no interruption had occurred. The zygote or fertilized egg has the capacity to become a unique individual human adult just like each one of us. Would we have wanted someone to terminate us? No! You have endowed each human soul with a divinely ordained destiny. Lord, I pray that the discovery of the light that is produced when the egg is fertilized that includes the reactive elements of calcium and zinc, is the moment of conception. When this occurs the DNA of a unique being is created. Reveal this truth to the Justices to direct their hearts. Lead them to choose life and annihilate abortion from this nation. Help us to support life in our nation and to be a people that protects the sanctity of it. We also pray that this technology to understand this phenomena is used only for good, not to preselect which fertilized egg lives. If insufficient calcium or zinc is an issue then let this information serve to bring fortification of the vital elements that are needed to promote viability for all fertilized eggs. We pray that we support life and it's ability to thrive. Help the justices to perceive the Truth that the "right to life" is a God-given right. No one has the authority to terminate life, but we all have the responsibility to preserve and support life. A living human soul is the jewel crown of Your creation, molded and imprinted in Your own image. Open the eyes of the Justices' hearts Lord. Let them make no mistake. Enable them to see that viability begins at the moment of conception. Therefore the termination of this natural process is the murder of a human life. No more compromising or deceptive reasoning. I break the stronghold spirit of murder that's been feeding them lies. I release their hearts from deception. I declare that they will choose to uphold the right to life and equal protection by abolishing abortion once and for all. We pray that as a nation we honor You , the Giver of Life, in all our ways. Thank You Jesus. Jesus, we pray You would purify our land from the defilement of abortion, that your blood would cleanse the land from iniquity. Have mercy on our nation and act, Lord promptly to protect life. Holy Spirit, we ask that you would move on the hearts and minds of the Justices, that you would convict them of sin, righteousness and judgement, (John 16:8) that they would fear You more than man and do the right thing. Lord, we pray against the backlash when abortion is ended. We ask that you would convict intercessors not to persevere, but to press in even harder to protect and steward the victory you gave us. We thank You Lord God "for you created [our] inmost being(s); You knit [each one of us] together in [our] mother's womb." -Psalm 139:13. We will "have nothing to do with the fruitless deeds of darkness, but rather expose them." - Ephesians 5:11. Grant us strength and courage to persevere and speak Your truth when people speak evil of us for choosing life but "woe to [us], when all people speak well of [us], for so their fathers did to the false prophets." - Luke 6:26. The Supreme Court has heard the oral arguments and are continuing to review all briefs both oral and written in Dobbs v. Jackson Women's Health, about the Mississippi Gestational Age Act of 2018, which prohibits abortion in the state after 15 weeks. Father, it appears that the Supreme Court has the following options to: 1. Strike down the 15-week ban by upholding the supposed absolute right to abortion pre-viability. We staunchly object this. 3. Uphold the 15-week ban by ruling that the Constitution is neutral on abortion and thereby leave the issue to Congress and the States. No compromise. 5. Uphold the 15-week ban by compromising and rolling back the line established in Planned Parenthood v. Casey from roughly 20 weeks to 15 weeks or some other arbitrary line before 15 weeks. Not Your will. 7. Uphold the rights to life and equal protection by abolishing abortion. Yes, Lord. So be it! Father we pray for the fourth option to be their choice. We decree in Jesus' name that the court will do Your will. Your will be done on earth as it is in Heaven. I submit this prayer and declaration in Jesus' name. Amen. Thank You Lord.
Dr. Alma V
December 9, 2021, 11:29 am
Father, thank You for raising up this nation to be a light, a city on a hill, trumpeting the gospel of the kingdom across our nation and to the ends of the earth, and as an ally and defender of Israel, not allowing their land to be divided but instead to support them in acquiring all the land that You gave them. Though we have strayed from our purpose and destiny, You have not. You are resurrecting our divine destiny allowing us to participate in the greatest harvest of trillions of souls, especially the Jews. Therefore God convict us of sin; reveal the depth of our depravity, grant us the grace to repent, and set us free from deception. Remove the hardness from our hearts, lift off the veil, bring us true revelation of Jesus. We ask for Your Spirit of revelation to be released over us individually, our families, and over all the USA, and the world. Render our hearts as Yours across our nation, infuse us with the Holy Spirit's power to ignite and spread revival in the USA. Free our hearts from the strongholds and curses of sin and rebellion, abortion, the murder of innocent lives, sexual abuse, sexual confusion and perversion, addictions, and human and drug trafficking. Release our hearts from self-sufficiency, pride, greed, fear, hatred, and arrogance, idolatry and addictions. We declare remorse for our sins, and ask revelation of Your grace to bring us into true repentance throughout the USA and the world. Help us to take up our authority, our shield of faith, the sword of the Spirit, and the Keys of the Kingdom to bind, tear down, and destroy evil strongholds in all arenas in the: spiritual realm, church, government, education, arts, business, and finance. Loosen Your Holy Spirit and mighty warrior angels through prayers, fasting, obedience and declarations of faith. In Christ we declare that righteousness consciousness is reigning now over the USA and over the all courts, local and state, and over the Supreme Court Justices (Alito, Breyer, Coney-Barrette, Gorsuch, Kagan, Kavanaugh, Sotomayer, Thomas, and Roberts, whose hearts we proclaim are in Your hands to turn them toward Your heart, to obey Your will, and the will of Your people for the glory of God and the good of this nation. We declare that all the wicked laws of abortion and Roe vs Wade are all rendered unconstitutional, and that the courts and the Supreme Court act now to reverse them all with a unanimous vote! No more compromises with death. We decree that abortion is completely abolished nationally and in every state of the nation. We pray election integrity, for the Supreme court to review all the evidence of fraud and to take a righteous unanimous stance to declare that the 2020 presidential election was fraudulent and unconstitutional, and therefore set a precedent to overturn the 2020 election results and reinstate President Donald J. Trump as the legitimately elected president. We pray that all laws and executive orders that were signed by Biden would be null and void and therefore reversed. We thank You for the complete dismantling and demise of the Biden administration, rhino republicans, and for the annihilation of the deep state and the evil foreign players that sought to destroy this nation and cause worldwide crisis and death through the corona virus and its deadly cures while withholding good preventive and curative interventions. We pray that they would all be exposed, judged and condemned in national, international, and heavenly judicial tribunals. We declare that these criminals, our enemies, are all subjugated under our feet in Jesus' name. Amen!
Debbie M
December 9, 2021, 10:05 am
Lord God, wake up the Supreme Court Justices to the humanity of the preborn person in the womb. Wake up the people of America to the humanity and personhood in the womb.
maria A
December 9, 2021, 7:09 am
Lord God, wake up the Supreme Court Justices to the humanity of the preborn person in the womb. Wake up the people of America to the humanity and personhood in the womb.
VICKIELYNN P
December 9, 2021, 5:43 am
Lord God, wake up the Supreme Court Justices to the humanity of the preborn person in the womb. Wake up the people of America to the humanity and personhood in the womb. Father please open, eyes, hearts, and spirits to the real issue. Remove the blinders and let truth come out. Lord thank you that no matter what you are still in control. In Christ Jesus name I pray amen.