The Secrets of Left Wing School Boards
From Breitbart
|
March 17, 2022
I Prayed
have prayed
Father, we pray for our schools. We ask that You would keep our school board members and politicians in check, preventing them from attacking You and our children any more than they already have. We ask that You would raise up more fearless leaders like Ziegler who truly have our children's best interests at heart.
Over the past few years, parents have become more aware of the blatant lies and manipulations of the school board. As parents and grandparents, it is important for us to stay informed and know exactly what the school boards are doing and how they are doing it.
From Breitbart. The battle over the nation's children – from flagrant indoctrination to forced masking – has emerged in the national spotlight during the last two years, becoming a widely-known issue as parents take matters into their own hands after years of the left maintaining a monopoly on the educational system, doing their best to keep the leftist agenda moving forward.
View Comments (5)
However, in the last year, the woke left's agenda has been exposed, leading to massive conservative victories, as with Gov. Glenn Youngkin's (R) monumental victory in Virginia last November. Parents are fired up and taking power back, but this battle started years ago, as parents such as Bridget Ziegler waged a war against the radical left at the local level, even before it became a commonly known national issue. Ziegler shared her story in an exclusive interview with Breitbart News.
The Inner Workings
Ziegler, a mom of three and member of the Sarasota County School Board in Florida, has been at the helm of this fight since joining the board in 2014 – long before wokeness in school was a mainstream topic. At the time, she was the mother of an 8 month old and worked in the private sector, as she still does to this day. Her husband is heavily involved in politics, now serving as the vice chairman of the Florida GOP. But at the time, in 2014, a vacancy appeared on the school board, and he encouraged his wife to run, as she is "passionate" about children's issues. She ultimately filed and former Gov. Rick Scott (R), now a Florida senator, appointed her at the time. She went on to win the election in a close race and stood out as a "staunch" supporter of school choice, which she said was more of a "taboo at the time." But the union, she said, "just lost it."
Ziegler said she began to see things that were "shocking" to her upon joining the board, as it operates very differently than the business world. She described going to the Florida School Board Association meeting, a chapter of the National School Board Association, and at the time the unions were suing the governor and legislature for taxpayer scholarships — something she advocated for. It was odd, she said, for them to utilize taxpayer dollars to send her to this conference where they were touting issues she was against. Seeing this, she and other conservative board members formed the Florida Coalition of School Board Members, which she described as a "small but mighty group" that passed a ton of legislation. While effective, she said the group did not grow exponentially, despite others showing their support, because there was "very much of an indoctrination to school board members, to policy makers…."
The conservative group worked with the legislature and had 3-4 years of wins and ultimately dissolved, but reframed because they "knew something was there," particularly with the battle over parental rights. Some participants branched off, such as Tina Descovich, who served as the group's president, focusing on her group Moms for Liberty.
Ziegler, who said she never planned on going for a third term on the board, stuck around.
"I believe it's so important and haven't subscribed to the groupthink. I've been independent and been very consistent on my policies over the years. I think we do have a moment to really change the tide and all the things over the last six years that I've seen that are so incredibly broken, where people are not serving their community with the student's best interest. It's more about the system than it is the student," she said, pointing to the "big educational industrial complex" and the millions that are "in this same game to protect the system."
"And then you have the media that plays that role and protects the progressive left agenda that are being pushed in there, and also everyone wants to hide the — you know we can't say anything negative about the school because then you're anti-public school. It's not about correcting issues," she said….
Hidden Agendas
These school boards across the country often sneak in left-wing agenda items without parents knowing….
"But now it's very well known," she said, noting that parents were being "systematically cut out of their parents' education on purpose."
But in 2020, the indoctrination in the school system continued to become more mainstream nationally as leftists became more emboldened and "aggressive," partially triggered by the George Floyd protests. As another example of the left sneaking in their hidden agendas, Ziegler described a BrainPOP video— a program used in K-5 "heavily across the country," which covers a myriad of topics for students and touts which she described as lots of propaganda. One video focused on the George Floyd protests, she said, with undertones about systemic racism and defunding the police. The video, she said, essentially told children that they need to act as an avenue for change….
All of these micro-wins have continued to pile up, causing a groundswell of parents to see what is happening and take back control of their children's education. Ziegler credited Florida Gov. Ron DeSantis (R) for publicly standing up for parental rights, further nationalizing the issue.
A Crumbling Monopoly
Over the past year, these issues have come to the forefront nationally, serving as a driving force in elections. Between the radical Black Lives Matter agenda and nonessential anti-science coronavirus rules, parents have a clearer picture of the left's long-held monopoly on their children's education. And now, leftists are not sure how to handle it….
These school boards, she stressed, are innately tied with the Democrat Party, doing their best to coordinate their moves—a stark reminder that change truly does begin at the local level – a reality easily forgotten in a world of national headlines and personalities….
"And then the district ultimately is overleveraged and then they garner control without being elected," she said. Leaders such as DeSantis pushing back against the woke agenda has "triggered a lot of these foundations who used to work behind the scenes to double down and go all in," she said, noting that it is happening in other districts as well.
Media's Role
The establishment media, in its efforts to protect the left's agenda, has only exposed the radical left's agenda more. One recent example is their coverage of the Parental Rights in Education bill, which critics and establishment media outlets falsely deemed the "Don't Say Gay" bill, despite the fact that the bill simply protects children from age-inappropriate classroom discussions about sexual orientation and gender identity, applying to children in kindergarten through third grade….
"They're not [just] reporting on the left's narrative. They're pushing the left's narrative, just the same way like the textbook material and all that stuff is not just covering historical aspects," she said. "They're pushing a narrative. And so that is why I believe there's so much concern because there's way more awareness to it and they worked for decades to really play this ground game."
"And they have, between Gov. DeSantis being completely fearless when it comes to punching back, whether it be the media or education bureaucrats or the work school board members or the union, he's not backing down and thank goodness," she continued….
The Continued Fight
The left is "going to try very hard to make them forget … and try to flip the script," she warned, noting there are "still a lot of people who are just fed up with government institutions in and of itself."
"And I think you'll see more conservative and even moderates all in to see — certainly for someone like Gov. DeSantis and school board members willing to serve parents and serve the people," she said.
However, Ziegler warned that the left will pull out all the stops to create their narrative and brand their opponents in a very particular way, "just like they do with DeSantis."
They use extreme labels and see what sticks, she said.
"That is their playbook. And they do it well. And they play nasty" to maintain their power, she added….
Share your prayers for our school board members below.
(Excerpt from Breitbart. Photo Credit: Photo by Taylor Wilcox on Unsplash)
Partner with Us
Intercessors for America is the trusted resource for millions of people across the United States committed to praying for our nation. If you have benefited from IFA's resources and community, please consider joining us as a monthly support partner. As a 501(c)3 organization, it's through your support that all this possible.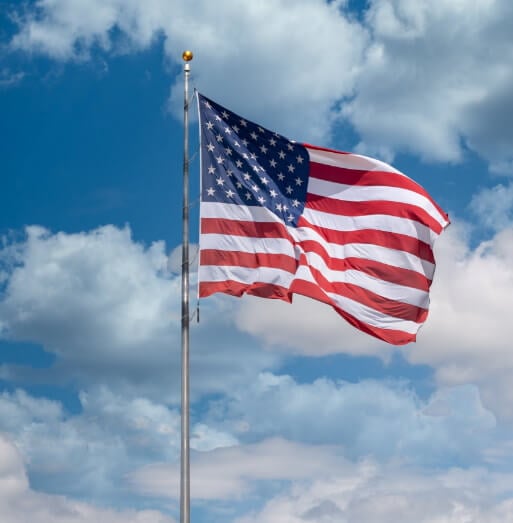 Become a Monthly Partner
You can post a prayer to share with others.
Donna G
March 18, 2022, 9:52 am
Father, we pray for our schools. We ask that You would keep our school board members and politicians in check, preventing them from attacking You and our children any more than they already have. We ask that You would raise up more fearless leaders like Ziegler who truly have our children's best interests at heart Father, these children are ultimately yours. You have given us the responsibility to nurture and care from them. Father, they are the next generation to usher in your kingdom. We plead with you to give us strategies to pray and to take action so that we can take back our schools for righteousness and truth. Father, you are a covenant keeping God. Please lead us for your sake, for the sake of the children and for the sake of your kingdom. Amen