A Global Call to Purim Prayer
From Charisma Magazine
|
March 16, 2022
I Prayed
have prayed
Father, we pray that You would vanquish these Haman spirits that are working to oppress Your people. Keep them at bay, God, and keep Your people safe.
With conflict with Russia on everyone's minds, two Christians sensed a dire warning visiting Pearl Harbor. Just today, Ukraine President Zelenskyy addressed Congress, asking them to remember Pearl Harbor. This article is the request of the intercessors to join them in Purim prayer in preparation for whatever is to come. Purim begins tonight, March 16, 2022, at sundown.
From Charisma News. Is the world moving into global war? This prospect became very real to Jolene and me during a long-planned ministry trip to Hawaii last week.
View Comments (6)
The day after we arrived, we felt strongly impressed to pray at Pearl Harbor with a small team covering our journey. The Lord encountered us profoundly there, giving us a clear prophetic warning as well as surprising hope for what's ahead….
Pearl Harbor—Pray to Avert a Surprise Attack
And as we prayed on the grounds of this memorial, I sensed a dire warning from the Lord. We must pray to avert another surprise attack on America, similar to Pearl Harbor but even greater in scope….
Prophetically, I have only received a few clear perceptions about the war in the Ukraine. First, for Putin, the front is not the front. In other words, Ukraine is by no means the totality of Putin's aspirations for global conquest. It is for this reason that Ukraine must become the front where his war efforts are stopped.
Second, again I sensed the Lord clearly warning to pray against a surprise attack. Through cyberspace? An attack on our power grid? I don't know. But these are areas in which we need to keep watch….

Declare God's Victory Procession
Here's some good news. From these sacred grounds at Pearl Harbor, the Lord showed me His victory procession. He highlighted Isaiah 42. "Sing to the Lord a new song, sing His praise from the end of the earth!" (Isa. 42:10a, NASB). Note that Hawaii is exactly halfway around the world from the covenant land of Israel. Somehow the Lord had orchestrated our steps to be literally at the "end of the earth" from Israel's vantage point, just as war broke out….
From Pearl Harbor, I saw how His victory procession is now being established to overcome in our day. Purim was highlighted by the Lord for the global body of Christ to fast, pray and seek His turnaround. The Lord is marching forth as a warrior. And when all is said and done, He will utterly prevail!
With this at heart, please engage with us in this global call to Purim prayer. He is granting a turnaround!…
Urgent—a Global Call to Purim Prayer
The holy day of Purim bears witness to God's enduring power to preserve His covenant people. As in the days of Esther, many peoples and even nations now face an existential threat due to the rise of modern-day Hamans on a global scale. Ukraine is already being plundered by an inexcusable war. As the Haman spirit arises, it is clear that many other nations—including Taiwan, Israel, America and others—are being targeted as well. The potential for widespread destruction cannot be emphasized enough. The prospect of a third world war is even at hand….
We further ask that you extend your season of prayer, as directed by the Lord, throughout this perilous season:
1. Engage in worship, prayer and repentance for defiance of God within our lives, within church, culture and government. (2 Chron. 7:14, Esth. 4, 7, Joel 2).
2. Renounce all forms of idolatry and restore God's covenant over your spheres. Then invoke His covenantal protection! (2 Kings 17:38-39, Ps. 91).
3. Receive daily Communion.
4. Partner with God in securing an open heaven, with the devourer restrained, through a renewed dedication to the divine exchange of tithes and offerings (Mal. 3:8-12). Make 2022 a year of the tithe….
Were you encouraged by this post? Share your thoughts and prayers below.
(Excerpt from Charisma Magazine, article by Jon Hamill. Photo Credit: Ben White on Unsplash)
(Editor's Note: IFA seeks the Lord for discernment in selecting all of the information we post, and especially when sharing prophetic words. We encourage you to ask the Lord whether and how prophetic words may apply to you personally or to the Body, as well as how to pray. Every prophetic word is to be tested by each believer, in accordance with 1 Jn 4; 1 Thes 5:1; and Acts 17:11.)
Partner with Us
Intercessors for America is the trusted resource for millions of people across the United States committed to praying for our nation. If you have benefited from IFA's resources and community, please consider joining us as a monthly support partner. As a 501(c)3 organization, it's through your support that all this possible.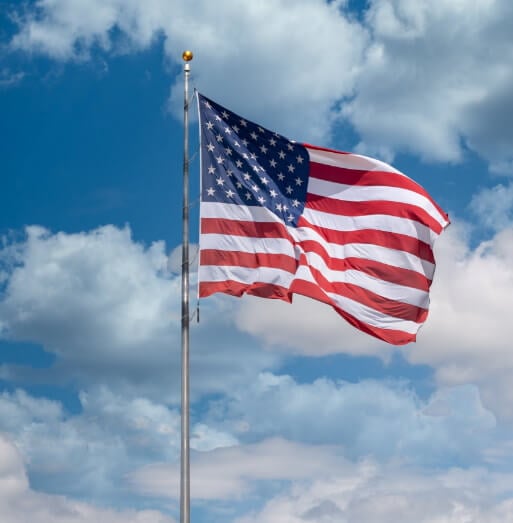 Become a Monthly Partner
You can post a prayer to share with others.
Alan V
March 17, 2022, 8:20 am
Father, we pray that You would vanquish these Haman spirits that are working to oppress Your people. Keep them at bay, God, and keep Your people safe. The people who oppose Israel support secularism and globalism. They are mistaken. The enemy are their demon controllers.