"Detransitioners" Speak Out Against Hasty Transgender Treatments
From The Daily Wire
|
March 17, 2022
"Detransitioners" Speak Out Against Hasty Transgender Treatments
From The Daily Wire
|
March 17, 2022
I Prayed
have prayed
Father, we lift up the people who regret their transition. We pray that you would heal their bodies and comfort them. We also pray for every youth in the country struggling with feelings of gender dysphoria. Give them the help they need, Lord, so that they never have to harm their bodies.
Gender and sexuality are certainly hot topics today, and many accuse schools and doctors of manipulating youth into taking permanently damaging treatments instead of pursuing counseling. On "DeTrans Awareness Day," many formerly trans individuals spoke out to confirm these fears and accusations, as well as to offer hope to others who may be struggling.
From The Daily Wire. People who formerly began gender transition procedures flooded social media with their de-transition stories on "DeTrans Awareness Day," sharing stories of depression, anxiety, and fear….
View Comments (7)
"I started taking testosterone at 18 because I was tired of not fitting in with other girls so thought I'd make a better man instead," tweeted user Allie. "An autism diagnosis later and it all makes sense now."
Allie, who does not use her last name to preserve her privacy, told The Daily Wire that "there's a big problem right now with how hormonal therapy is being given as a rushed treatment for gender dysphoria in young people."
That hormonal therapy "takes precedence over explorative therapy that might help dysphoric people understand why they want to be the opposite sex," she added….
"That is the state of activist-controlled health care," said [detransitioner Twitter user] Michelle. "There is one narrative that is acceptable, and every person who does not fit that narrative — who regrets transitioning, who returns to living as their sex, who talks about the potential for issues — is told to shut up…."
"Why are we doing this? Why are we talking about detransition," detransitioner Twitter user "Watson" asked.
"Because it is important," Watson continued. "Because it is *happening.* The stories will not be easy to accept – medical scandals never are. But that doesn't mean they should be ignored. Quite the contrary, actually."
Watson cited a 2021 study by Dr. Lisa Littman, physician-scientist whose research is focused on gender dysphoria, showing that out of 100 detransitioners who participated in the study, 60% detransitioned after they became more comfortable identifying as their biological sex.
The peer reviewed study also found that 49% of that group detransitioned over "concerns about potential medical complications from transitioning," and 38% detransitioned after "coming to the view that their gender dysphoria was caused by something specific such as trauma, abuse, or a mental health condition."
"The majority (55.0%) felt that they did not receive an adequate evaluation from a doctor or mental health professional before starting transition and only 24.0% of respondents informed their clinicians that they had detransitioned," the study's abstract says….
Another detransitioner and outspoken commentator Grace Lidinsky-Smith shared photos on Twitter depicting her transformation.
"On the left: me shortly after top surgery, 2017," tweeted Grace. "This was the darkest time in my life. On the right: me recently. Life goes on, life gets better."
My name is Grace and I detransitioned. On the left: me shortly after top surgery, 2017. This was the darkest time in my life. On the right: me recently. Life goes on, life gets better. #DetransAwarenessDay pic.twitter.com/ItTJbiLJpF

— Grace 💙🦎 (@HormoneHangover) March 12, 2022
In a February 2021 SubStack piece, Lidinsky-Smith shared that no other decision in her life has impacted her "so indelibly, or caused as profound regret, as my 2017 decision to transition FTM: female-to-male…."
"When I realized that being a trans man wasn't what I wanted anymore, I fell into despair," Lidinsky-Smith wrote. "My body was permanently changed. The surgery was the hardest thing to deal with. The scars hurt. I missed the feeling of having an intact, unscarred body. I was convinced my life had been ruined…."
"Above all, I just want to say: you can come back from this," she continued. "People have lived through a lot more. I am not a guide, I have no special wisdom, but I come to you humbled, scarred, and holding out my hand. You can get through this, and build a life."
How are you praying for the youth of the nation? Share this article to keep people informed.
(Excerpt from The Daily Wire. Photo Credit: Erick Zajac on Unsplash)
Partner with Us
Intercessors for America is the trusted resource for millions of people across the United States committed to praying for our nation. If you have benefited from IFA's resources and community, please consider joining us as a monthly support partner. As a 501(c)3 organization, it's through your support that all this possible.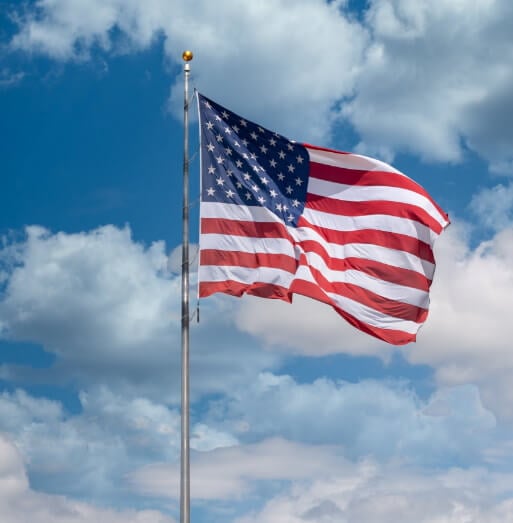 Become a Monthly Partner