The Remarkable Story about Pres. Biden's Supreme Court Nominee
From IFA Staff/Politico
|
February 26, 2022
The Remarkable Story about Pres. Biden's Supreme Court Nominee
From IFA Staff/Politico
|
February 26, 2022
I Prayed
have prayed
Lord God, we pray that Your will would be done on our Supreme Court and Your kingdom come in our nation.
President Biden has nominated Judge Ketanji Brown Jackson to become a Supreme Court Justice. An IFA intercessor saw a judge who looks like her in a vision, even before Justice Breyer's retirement was announced. Here's what happened:
Terri attended an IFA event where President/CEO Dave Kubal shared about the efforts IFA led with the Dobbs Supreme Court case on abortion, which we expect to be decided by June. He shared about the Amicus Brief and 50 Days of Prayer. He shared that we know of no other Supreme Court brief that included prayer and the names of intercessors. We also know of no other prayer effort that focused on praying for justices, and their clerks, by name–not for one day but for 50 days.
View Comments (66)
While Dave spoke, Terri prayed with her eyes closed. As she prayed, she had a vision of the head and shoulders of 3 figures in black justice robes. She could see the face of only one–a Black woman. This woman had dust particles in front of her eyes. Then a hand came up from the left and flicked the dust particles away.
The vision ended and Terri asked the Lord what it meant. Terri's next thought was to pray for this woman, that the dust would be removed and that she could see.
A few hours later that day the announcement came out that Justice Breyer was retiring and that President Biden will be picking a Black woman to replace him.
We reached out to Terri about Justice Jackson–she said that the woman she saw in her vision had very similar eyes to Justice Jackson.
Intercessors, this continues to be our assignment: pray for Justice Jackson, whom President Biden has nominated to the Supreme Court at this time. Pray that any dust before her eyes will be flicked away so that she will see clearly about the Constitution and our laws.
From Politico: President Joe Biden has selected D.C. Circuit Court of Appeals Judge Ketanji Brown Jackson as his nominee to succeed retiring Justice Stephen Breyer, making history by picking a Black woman for the nation's highest court, the White House announced Friday.
In a message posted on Twitter, Biden called Jackson "one of our nation's brightest legal minds" and he said she "will be an exceptional Justice."
Jackson, 51, was long considered the leading contender for the post, particularly after Biden elevated her last year from the trial court bench to the appeals court seen as second in power only to the Supreme Court.
Jackson is popular with liberal legal activists looking to replace Breyer with a justice willing to engage in ideological combat with the court's conservatives, who now hold a formidable six-justice majority.
However, the White House moved quickly to shore up Jackson's right flank by emphasizing her ties to law enforcement.
"Because of her diverse and broad public service, Judge Jackson has a unique appreciation of how critical it is for the justice system to be fair and impartial. With multiple law enforcement officials in her family, she also has a personal understanding of the stakes of the legal system," a posting on the White House website said. CNN broke the news first earlier Friday morning, and several other news outlets, including POLITICO, quickly confirmed that Jackson was the pick before the White House released its official statement online…
Among Jackson's selling points with left-leaning lawyers: In 2019, she authored an unsparing opinion rejecting former President Donald Trump's sweeping claims of executive privilege in the House's investigation into Trump's dealings with Ukraine.
"Stated simply, the primary takeaway from the past 250 years of recorded American history is that Presidents are not kings," Jackson wrote, as she ruled against the Justice Department's argument that Trump White House counsel Don McGahn was free to ignore a House subpoena at Trump's direction.
And just two months ago, Jackson joined in a momentous D.C. Circuit decision that turned down Trump's effort to block his White House records from being disclosed to a House committee investigating the storming of the Capitol on Jan. 6, 2021…
Some conservatives and moderates hoped that, if Biden was choosing from the three women widely seen as finalists, he would pick Childs. At least one prominent senator expressed strong disappointment Friday after word emerged that Jackson would get the nod.
"If media reports are accurate, and Judge Jackson has been chosen as the Supreme Court nominee to replace Justice Breyer, it means the radical Left has won President Biden over yet again," Sen. Lindsey Graham (R-S.C.) wrote on Twitter before the nomination was officially announced by the White House. "The attacks by the Left on Judge Childs from South Carolina apparently worked…"
Jackson is likely to face questions during the Supreme Court confirmation process about her rulings as a trial judge that have been overturned by the D.C. Circuit, including her decision rejecting a Trump attempt to fast-track deportations and executive orders limiting the power of government unions.
Jackson's confirmation is considered highly likely, since any nominee put forward by Biden can be confirmed in the evenly-divided Senate with 50 Democratic votes and a tie-breaker from Vice President Kamala Harris, even if no Republicans go along.
While Supreme Court confirmation battles have become highly partisan affairs in recent decades, there is some prospect of a bipartisan vote for Jackson based on the GOP votes she won last year.
One potential selling point for Jackson with Republicans: Her family ties to former GOP House Speaker Paul Ryan. Her husband's twin is Ryan's brother-in-law, and as a member of Congress, Ryan testified in support of her nomination to the district court.
What do you think of the new circuit court member? Share in the comments!
(Excerpt from Politico. Photo Credit: Getty Images)
Partner with Us
Intercessors for America is the trusted resource for millions of people across the United States committed to praying for our nation. If you have benefited from IFA's resources and community, please consider joining us as a monthly support partner. As a 501(c)3 organization, it's through your support that all this possible.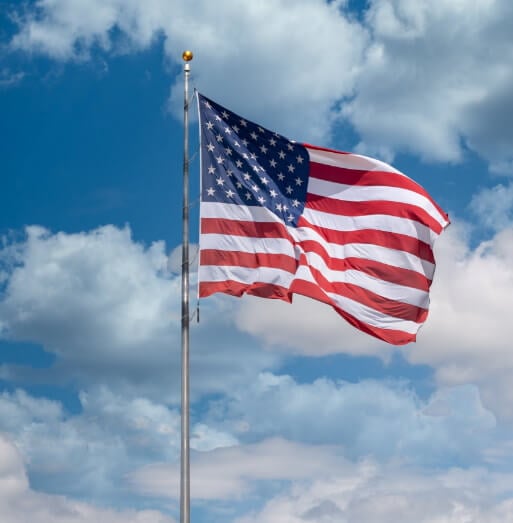 Become a Monthly Partner
You can post a prayer to share with others.
Victoria Z
February 26, 2022, 7:26 pm
Lord God, we pray that Your will would be done on our Supreme Court and Your kingdom come in our nation.
Barbara N
February 26, 2022, 2:10 pm
Heavenly Father, great and awesome Lord, I lift up nominee Jackson. May she desire TRUTH above all other factors. Cause her eyes and ears to discern harmful manipulation by the Left as she decides her votes. Awesome Lord, I thank You for answered prayer. Amen
Christine S
February 26, 2022, 6:54 am
Dear Heavenly Father, We ask that Your will be done on our Supreme Court and Your kingdom come in our nation and upon the whole earth. Come Lord Jesus, come.
LaGuardia B
February 26, 2022, 5:08 am
Father God, we pray that Your will would be done on our Supreme Court. That the dust would be removed from this woman's eyes and that Your will would be manifested in and through her should she become the next justice. We pray for all the justices and ask that You would open the eyes of their hearts that they might make good decisions for this nation and Your children. Your kingdom come and Your will be done in our nation. In Jesus' name we pray. Amen.