Russian War: Revival Or Retreat in the Last Days
Casey Harper, IFA Contributing Writer
|
February 26, 2022
Russian War: Revival Or Retreat in the Last Days
Casey Harper, IFA Contributing Writer
|
February 26, 2022
I Prayed
have prayed
Lord, we pray for Ukraine, that you would end the war there and protect the innocent. Let your will be done in Ukraine! Release your angel armies!
Russia's invasion of Ukraine has kicked off a swirl of fears and questions: is this a sign of the last days? Are we on the verge of the end times?
A young leader in politics asked my wife and me this same question Friday, and it is an important one. But I believe it is not the most important question for our generation.
View Comments (75)
Yes, we are instructed to know the times, but that comes second to doing the work of the ministry. Is Russia Gog or Magog? Will China create the massive army mentioned in biblical prophecy? Is the vaccine passport the groundwork for the mark of the beast? Good questions!
Here's a better question: Are you sharing the gospel in your neighborhood? Are you praying for your leaders and for the end-times harvest of new believers? Are you devoting yourself to prayer so that you have the oil of intimacy when He returns? Or will you be like the foolish virgins?
If you were the Enemy, wouldn't you want to get the church focused on creating "End Times Timelines" and nervously watching the news instead of preaching the gospel and advancing the Kingdom?
When Jesus returns, He will reward us according to our stewardship, not according to our knowledge of what exactly is going to happen in the last days. Yes, end times understanding is important, but it is never the main focus of the church.
We must choose to focus on revival in the face of darkness, not retreat because of fear of the end. In fact, Jesus made clear our focus should be to preach the gospel until the end: "And this gospel of the kingdom will be proclaimed throughout the whole world as a testimony to all nations, and then the end will come" (Matthew 24:14).
Revival, not retreat.
Insider Intercessory Information
Outside the White House this week, about 200 Ukrainians gathered to make their voice heard to President Joe Biden. I saw this and sent a message to a group of young Christian leaders in Washington D.C. I told them this would be a great evangelistic opportunity to impact the entire nation of Ukraine. Some of the people in this group had previously gone to share the gospel during the Black Lives Matter riots, Jan. 6, etc.
Soon, one of those in the group who works in the defense industry replied and said she had already gone the night before! See, there are young Christian leaders in D.C. who know more about the geopolitical situation than most, but the focus is still on revival.
A group of protesting Ukrainians outside the White House may be "a sign of the end times," but if that is all you see, you are missing the bigger picture. It is an opportunity for evangelism, for revival!
The last days are upon us, but we must face them head on, trying to bring as many souls with us as possible, not in fear, nervously watching the happenings around the world. Last days darkness is here, but if we do not focus on being the light, how great that darkness will be.
With that in mind, let us pray:
-Jesus, keep us from being intimidated by world events, and help us to live in love and boldness, proclaiming the gospel until you return. Protect us from distraction. Give us focus on the work you have given us to do: revival before the end.
-Lord, we pray for Ukraine, that you would end the war there and protect the innocent. Let your will be done in Ukraine! Release your angel armies!
-Holy Spirit, prepare us for the last days, that we would be a faithful bride awaiting the return of the bridegroom. We do not want to be like the foolish virgins. Help us to walk in deep intimacy with you, not fear, so we are ready when Jesus returns.
Verses to press into as you intercede on this issue:
"You are the light of the world. A city set on a hill cannot be hidden. Nor do people light a lamp and put it under a basket, but on a stand, and it gives light to all in the house. In the same way, let your light shine before others, so that they may see your good works and give glory to your Father who is in heaven." Matthew 5:14-16
"No, this is what was spoken by the prophet Joel: "'In the last days, God says,  I will pour out my Spirit on all people. Your sons and daughters will prophesy, your young men will see visions,  your old men will dream dreams. Even on my servants, both men and women, I will pour out my Spirit in those days, and they will prophesy." (Acts 2:16-18)
"And this gospel of the kingdom will be proclaimed throughout the whole world as a testimony to all nations, and then the end will come." (Matthew 24:14)
What do you think? Are you praying and preparing for revival?
Casey Harper is a writer in the Washington, D.C. area covering national politics. He has worked for The Daily Caller, The Hill, and Sinclair Broadcast Group. A graduate of Hillsdale College, Casey's work has also appeared in Fox News, Fox Business, Washington Examiner, and USA Today. Follow him on Twitter: @CaseyHarper33. Photo Credit: Getty Images.
Partner with Us
Intercessors for America is the trusted resource for millions of people across the United States committed to praying for our nation. If you have benefited from IFA's resources and community, please consider joining us as a monthly support partner. As a 501(c)3 organization, it's through your support that all this possible.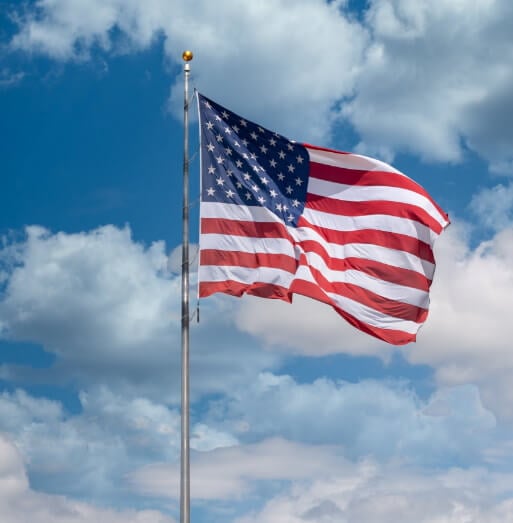 Become a Monthly Partner
You can post a prayer to share with others.
Ellen H
February 26, 2022, 10:13 am
Lord, we are living in creature comforts away from the Russian Ukrainian war. Help us to be on alert and faithful to our brothers and sisters across the globe. Help us to put on and keep on our spiritual armor serving You where we are! Bring up Your army and help us to stand for justice and truth. Help our focus to be You and to see the world as You see it. I do pray for the salvation of souls. Your will is that none should perish but all come to everlasting life. We live in a materialistic country, it is so easy for us to get caught up in things that do not matter and sacrifice the things that do. Dear God, bring a revival! To Russia and the Ukraine! Stir hearts as never before. God You did tell us there would be wars and rumors of wars, but to keep focused on You. We can pray in confidence and boldness because we know You care about these peoples more than we do. You are seated at the right hand of the father interpreting my prayer for Him!! If we care this much, how much more do You care? Thank you God that You have a plan! Please Lord, as others have prayed protect the children and innocents. Lord, cause the troops to realize their humanity. Our hearts are with broken people!! I cannot fathom their pain, and my heart hurts so much for them, but help us to stand and shine brightly for You. Especially give supernatural strength to Your people in the trenches and use them to lead many to You! Just as we heard so many testimonials of You and Your power after WWII, we look forward to hearing how You worked through this horrible war. We know that right now more is going on underneath than we can see on the surface. Lord, we are asking this mountain be moved, in the precious name of Jesus Christ our savior.
Susan G
February 26, 2022, 9:45 am
Lord, we pray for Ukraine, that you would end the war there and protect the innocent. Let your will be done in Ukraine! Release your angel armies!
Lori L
February 26, 2022, 9:28 am
He shall cover the Ukraine people and their homes with His feathers, and under His wings they will take refuge. His truth is their shield and buckler. Ps 91:4
Kandy B
February 26, 2022, 7:35 am
Father l, we lift the people of Ukraine to your throne Lord. We as that your pour out your spirit and surround each home, business and church with a headge of protection. Let evil come to their doors. Lord heal the depraved mind of Putin. Lord bring a Godly conscious to him and all the other leaders and men and women who are under his command.. Lord, protect your bride and help them to share your peace, love and hope. Lord people of Ukraine need to know you are with them...Please open the heavens and let them see your Glory, your peace. Give the Ukraines a place of safety, and bless the leaders in Ukraine and help them lead their people. Please end the war there and protect the innocent. Let your will be done in Ukraine! Release your angel armies! Habakkuk 3:2 O Lord mow I have heard your report and I worship you in awe for the fearful things you are going to do. In this time of our deep , begin again to help us,, as you did in years gone by.. Show us your power to save us.. In your wrath, ee remember mercy. I see God moving across the desserts from Mount Sinai. His brilliant splendor fills the earth and sky, his glory fills the heavens and the earth is FULL of his praise. What a wonderful GOD HE IS.
Alan V
February 26, 2022, 7:22 am
Lord, we pray for Ukraine, that you would end the war there and protect the innocent. Let your will be done in Ukraine! Release your angel armies! The Sovereign Lord does not retreat. We will not whimper into the end times. Onward, Christian soldiers, the battle is the Lord's.
Christine S
February 26, 2022, 6:56 am
Father God & Lord Christ, We lift up to You the land of Ukraine, please end the war there and protect the innocent. May Your will be done in Ukraine! Please let all the people see Your Mighty Power!
Dorothy P
February 26, 2022, 5:56 am
Father God I come before you with sadness in my heart for Ukraine and the people that are being killed and sent out from their homes and for a country that is being destroyed all because of one mans greediness of power. But I know you see all and know all and I pray 🙏 for your will to be done for the people of Ukraine! My pray is that you will intervene and the blood shed will end quickly and please give protection for those trying to fled their homes to safely! And protect those less fortunate that still have a chance for survival in this madness that is upon them! I pray against the harm and damage Putin has brought upon Ukraine and it's people! My prayer would be that Putin would wake up and realize the pain and sadness and heartache he has done by invading Ukraine but we know he's a selfish man and will one day paid for this outrageous damage he has done if he doesn't turn his life over to you! My prayer 🙏 is that he would see what he has done and the wrongfulness of this ungodly act upon a peaceful country realizing what if it was Russia that was being pursued upon how he would feel! But Lord it's sad to say he may not truly care for the people of Russia either! I believe he has harden his heart to knowing truly what love is all about! My prayer would be that even those Putin has done this power grab on Ukraine that in the end a hedge of protection would prevent him from being successful to try and take over any part of Ukraine! I pray for victory 🙏 for Ukraine according to your will being done, in Jesus name I pray Amen
Kathie W
February 26, 2022, 5:38 am
Lord, we pray for Your almighty power to sow forth in this situation that the enemy has meant for harm. Turn this fearful time into one of boldness for believers in Ukraine to share their faith in you as manifested in acts of love and compassion for each other and nonbelievers as well. We pray that nonbelievers would recognize Your answers to prayer and come to belief and acceptance of Jesus as Savior. We pray peace, protection and power for Your children Ukraine. In Jesus ' mighty Name, Amen
Robert G
February 26, 2022, 5:00 am
Lord, we pray for Ukraine, that you would end the war there and protect the innocent. Let your will be done in Ukraine! Release your angel armies!