THE REAL 'EMERGENCY USE AUTHORIZATION' WE NEED NOW
From IFA Staff
|
December 5, 2020
I Prayed
have prayed
Father, we ask that You reveal to us the possible harm that could be in these vaccines. Give us wisdom.
This has been a difficult year for everyone, with great loss.  God is clearly allowing this to take place and doing a new thing. So many of us are frustrated and worn out, but what if He has brought us to this place to pause and consider what we are doing as an entire planet?  What is God doing in this moment? What is He asking of His children today?
View Comments (112)
As His children, we must use great discernment to understand what is happening around us in these deceptive times. We walk by faith in Him, not by sight. (2 Cor 5:7) "Sight" here is "eidos" – and also means appearance.  In 2 Thessalonians 5:22, Paul warns us to abstain from every form of evil, using the same word.
1 John 5:21 tells us, as His children, to "keep ourselves from idols." The word for idol used here is "eidolon," and the root of it is eidos.
What we think we see and hear is not always truth – ask Eve about that. Our job is not to discern what is good and evil for ourselves.  That job belongs to our Father. Pride makes us reach for the fruit on the tree that still does not belong to us.  Idolatry and pride are the same thing (1 Samuel 15:23).
The prophet Amos advised us to "seek Yahweh and live, lest He break out like a fire in the House of Joseph." The House of Joseph was the Northern Kingdom, Israel. With mere days before vaccines are rolled out, we have a sense that we are facing a critical moment in time as believers today. Here are some questions to ask our Father.
Prayer Points for you, your family, your Church and its leaders to consider:
What harm might vaccines cause to our spirits, souls, bodies?
Is it morally acceptable for us to utilize products developed with or tested on cell lines obtained from aborted babies? Does it matter if the fetus was aborted decades ago, years ago, days ago?
Am I considering a vaccine out of fear?
Am I putting my trust in a vaccine instead of in God?
Are we taking good care of the bodies God gave us when we inject products using cell lines developed from patients with active lung cancer and leukemia?
Are we taking good care of the bodies God gave us when we inject products using cell lines derived from aborted fetuses with serious mutagenic abnormalities that may cause unknown and adverse physical health, neurological and developmental outcomes?
Did you know that the Greek word for witchcraft is pharmakeia? What are the spiritual ramifications of using these pharmaceuticals, these vaccines?
If human cancer cells injected into mice to develop special mice with the same cancer for therapeutic research, what happens to humans in this generation, and future generations, if the same carcinogenic cell material is injected into us?
Should we repent for participating using products containing, developed with, or tested on aborted fetal cell tissues in the past and stop using them now?
What do we need to do to prepare our families if we should face persecution for not participating in the use of these products? Consider 1 Corinthians 10:13 in light of this.
Prayer Points
Father, we ask You to preserve or restore the religious freedoms necessary to protect your children from spiritual and physical harm from the vaccines.
Father, we ask You to move the hearts of the leaders of this nation, from the President to the Governors to the Federal and State Legislators down to the Mayors, to give them discerning ears to hear and eyes to see your wisdom and also ask these questions before we move too fast with these vaccines?
As His children we have the direct authorization from our Lord and Savior himself to crush the head of snakes, step on scorpions and overcome all the power of the enemy and no harm will come to us. We can boldly approach the throne of grace with repentant, humble hearts and request divine intervention.
His children should use that emergency use authorization now.
(Photo Credit: Unsplash.)
Comment your prayers below!
Partner with Us
Intercessors for America is the trusted resource for millions of people across the United States committed to praying for our nation. If you have benefited from IFA's resources and community, please consider joining us as a monthly support partner. As a 501(c)3 organization, it's through your support that all this possible.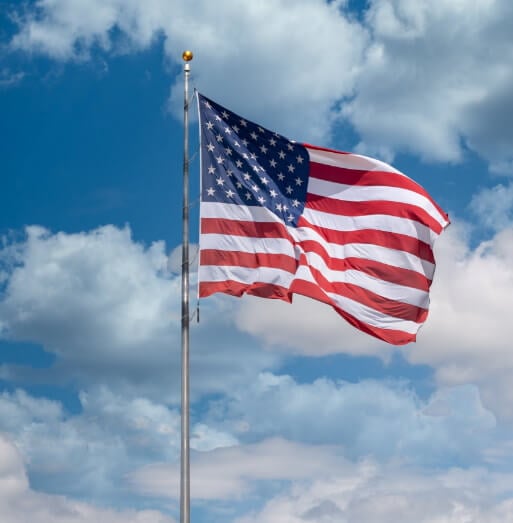 Become a Monthly Partner