Help for Fear and Anxiety
Kim Potter, IFA Contributing Writer
|
September 29, 2023
Help for Fear and Anxiety
Kim Potter, IFA Contributing Writer
|
September 29, 2023
I Prayed
have prayed
Father, we pray that You would heal those in our country who struggle with fear and anxiety. Grant them Your peace that surpasses all understanding, Lord.
Mental health is constantly in the news.  It is something we are seeing all across the nation. It seems to have touched families across the globe – no one is exempt.
View Comments (17)
Recently, surveys have reported increased levels of mental illness which have occurred since the beginning of the Covid pandemic.  This should come as no surprise as Covid affected innumerable areas of our daily life. No area was left untouched by this pandemic season, and many are still feeling the long-term effects of it, even today.
Coincidently, reports show that over half of U.S. adults report high levels of anxiety which is seriously affecting their mental health.  If that isn't bad enough, 50% of parents say the effects of COVID and the pandemic caused lingering mental health issues for their children, with 19% reporting major problems with fear and anxiety.  We see the fruit of this in the news media.  There are increasing reports of suicides, many from children as young as ten years old.  It is absolutely heartbreaking. Much prayer is needed in this area.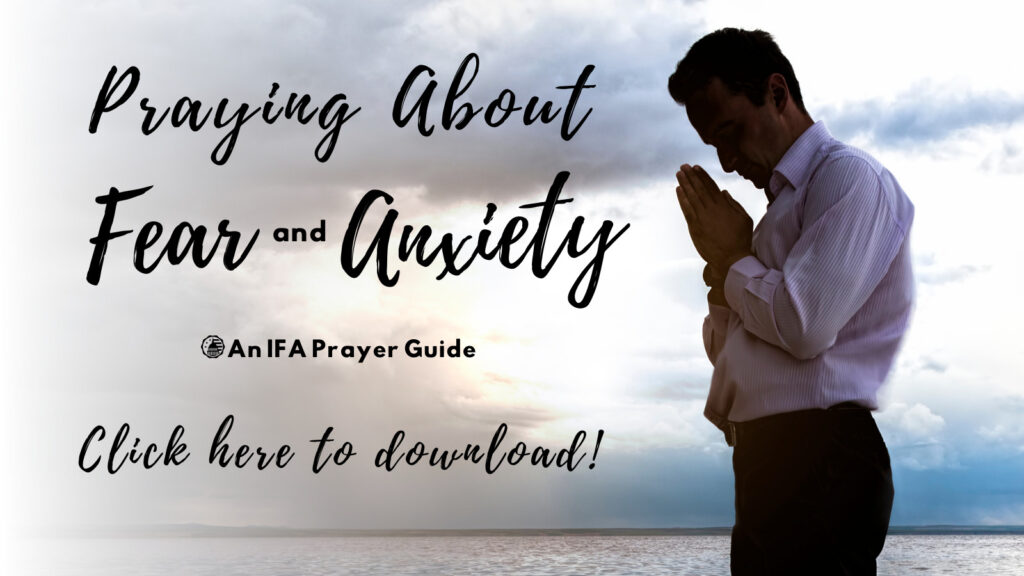 Prayer is the key to address the mental health crisis, especially in the lives of our children.
The Bible says when a thief is found, he must restore sevenfold. The thief is stealing the well-being of children, teens, and adults. It is not only time for it to end, but it is time to cry out for restoration – for us, and for our children.  Joel 2:25 tells us God will restore those years – but we must press in to see that full restoration.
Given the circumstances, it is totally understandable that so many are dealing with high levels of anxiety right now. However, we must remember, we are not a people without hope. We are not under the circumstances, and we are not alone; God is with us.
While anxiety is a mental health issue, it can also be a faith issue.   God has not given us a spirit of fear, but of power, love and a SOUND MIND (2 Tim 1:7). We have a God-given right to a sound mind; however, it is up to us to cultivate it.
Keep your heart with all diligence, for out of it spring the issues of life (Prv 4:23). What we allow in our heart and mind will determine how sound our mind is. The Bible says if our mind is stayed on God, we will be at peace.  Therefore, it is only when our mind is on the things of the world, the chaos, the confusion, the evil, that peace will evade us.  If we spend hours a day watching news media, social media or listening to others talk about how bad things are, we will not be able to stay in peace. Consequently, when that anxiety fills our heart and mind, it will overflow onto our children as well.
However, if we will daily spend time with God and in His Word, our minds will stay at peace, and it will be sound.  This is true for our children as well. It's our job to be diligent about what they spend their time on – what goes in their little eyes, minds, and hearts.
I have found it is often entirely up to me whether my mind is sound and at peace, or not.  It comes down to how and where we spend our time.  I encourage you to choose the way of peace and a sound mind. Beyond that, let's begin to pray and intercede for the issue of mental health that continues to skyrocket. Let's pray for a healing and restoration of the minds of God's people and our children and grandchildren.  Let's pray for that seven-fold return of the years the enemy has stolen that is promised to the people of God.  Let's pray and press in until we see a full manifestation of the promises of God for us and for the generations that will follow us – the promises of restoration.
Share your prayers in the comments . . .
Author Kim Potter is a writer and the founder of A New Thing Ministries, which sends a daily teaching to thousands of people all around the world. Her articles have appeared on The Elijah List, Charisma, Spirit Fuel and iBelieve.com. Kim's message is one of hope. She speaks to the heart of those who have grown discouraged or disappointed by the circumstances of life, imparting hope. To receive her daily inspirational writings, go to www.anewthingministries.com. Photo Credit: Joice Kelly on Unsplash.
Partner with Us
Intercessors for America is the trusted resource for millions of people across the United States committed to praying for our nation. If you have benefited from IFA's resources and community, please consider joining us as a monthly support partner. As a 501(c)3 organization, it's through your support that all this possible.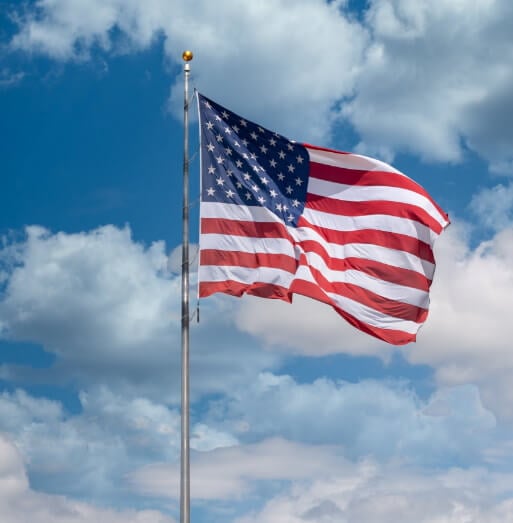 Become a Monthly Partner
You can post a prayer to share with others.
Christine S
October 2, 2023, 5:09 pm
Father, we pray that You would heal those in our country who struggle with fear and anxiety. Grant them Your peace that surpasses all understanding, Lord.
Christine S
May 18, 2022, 9:22 pm
Father, we pray that You would heal those in our country who struggle with fear and anxiety. Grant them your peace that surpasses all understanding, Lord.