STATES LEAD ON LIFE, RACE, AND GUNS THIS WEEK
Camille Solberg, IFA Legislative Director
|
May 1, 2021
STATES LEAD ON LIFE, RACE, AND GUNS THIS WEEK
Camille Solberg, IFA Legislative Director
|
May 1, 2021
I Prayed
have prayed
Lord God, thank You for the good laws that were passed this week in some of our states. We pray for more breakthrough in the states.
This legislative season multiple state legislatures have been busy enacting laws to protect your individual rights and state sovereignty in response to new federal laws and executive orders. Pro-life, Critical Race Theory, and 2nd Amendment bills were signed into law or are in process in multiple states. These actions are producing a momentum for other states to follow thanks to the prayers and action of many who are insisting on protecting the inalienable rights inscribed in the Constitution.

Pro-Life Legislation
Oklahoma Governor Kevin Stitt signed four new pro-life bills this week and stated recently he is, "proud to be called the most pro-life governor."
View Comments (5)
H.B. 2441 is a new heartbeat bill
H.B. 1102 states that doctors who perform abortions that are not "medically necessary" can lose their medical licenses.
H.B. 1904  It requires that those performing abortions in Oklahoma be board-certified in obstetrics and gynecology
He also signed the "Trigger" bill that would immediately outlaw abortion in Oklahoma if the U.S. Supreme Court overturned the 1973 case.
Arizona Governor Doug Ducey signed bill SB 1457 into law banning Down syndrome abortions. It also expands protections for unborn children with a prenatal diagnosis of a disability. "Every life holds immeasurable value — regardless of genetic makeup," Ducey tweeted. "Today I signed legislation to prioritize life in our preborn children and protect those with genetic abnormalities. Arizona remains among the top pro-life states in the nation, and my sincere thanks goes to Senator Nancy Barto for her leadership and work on this life-saving issue and to those who supported this bill."
Florida House of Representatives passed bill HB 1221 to ban abortions because of fetal disability diagnoses.
Idaho Fetal Heartbeat Preborn Child Protection Act (House Bill 366) was signed into law. A baby in the womb is capable of feeling pain as early as 12 weeks or by at least 20 weeks gestation, according to the Charlotte Lozier Institute.
Montana Governor Gianforte signed pro-life bills HB 136, HB 140, and HB 171. Among them was a ban on abortions after 20 weeks. The law will prevent babies capable of feeling pain from being aborted. "Life is precious and ought to be protected," stated Governor Greg Gianforte (R-MN)
Today Lubbock voters will decide if it will become the nation's largest "sanctuary city for the unborn." The measure outlaws abortions within the city's limits. Pastor Mark Lee Dickson is behind the Sanctuary Cities for Life movement in Texas and other states. Under his activism 25 cities and towns have passed similar ordinances. "We see abortion as the ending of human life. We see it as murdering little children," Dickson said.  We need your PRAYERS! And TAKE ACTION to help other Sanctuary Cities for the Unborn initiatives by clicking here. Your involvement can assist cities in outlawing abortion within their city and pray for this ministry–your city could be next.
Critical Race Theory
Idaho State Legislature has become the first in the nation to ban critical race theory from being taught in public schools. Arkansas, Oklahoma, Iowa, Missouri, Texas, and West Virginia are among other states.
Texas is moving forward with a bill to ban Critical Race Theory from Texas classrooms.
Second Amendment
Arkansas passed a gun rights bill, HB1957. The move was passed to prevent future gun control measures proposed by the administration of President Joe Biden. If enacted, HB1957 would be called the "Arkansas Sovereignty Act of 2021."
Oklahoma S.B. 631 reaffirms in state law that the Second Amendment right to bear arms "shall not be infringed" by federal, state, or local authorities.
Intercessors, know your prayers are making a difference and courageous leaders in our states need your prayers. Find out what's happening in your state at PrayforAmericasLeaders.com.
Join our weekly webcasts. Pray with us Live on Tuesdays and Thursdays at 12:15 pm ET —IFApray.org/LIVE or (713) 775-7430.
Partner with Us
Intercessors for America is the trusted resource for millions of people across the United States committed to praying for our nation. If you have benefited from IFA's resources and community, please consider joining us as a monthly support partner. As a 501(c)3 organization, it's through your support that all this possible.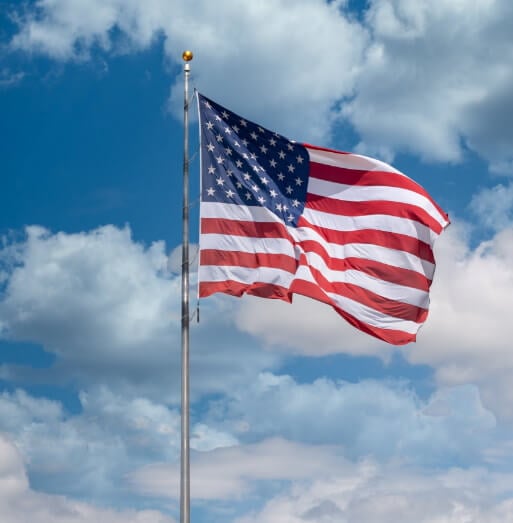 Become a Monthly Partner