THE HIDDEN WORKINGS OF CAPITOL HILL
Casey Harper, IFA Contributing Writer
|
May 1, 2021
THE HIDDEN WORKINGS OF CAPITOL HILL
Casey Harper, IFA Contributing Writer
|
May 1, 2021
I Prayed
have prayed
Just over 100 days into the presidency of Joe Biden, there are more spending bills, tax cuts, tax increases, social programs and proposals than anyone can keep track of, let alone hold up in prayer. That raises a few questions, then.
What is most important? What is most pressing? And how do we rally around God's priorities?
View Comments (14)
The team at Intercessors for America works hard to identify the issues most important to a Kingdom-minded person when it comes to the realm of politics. Read their latest legislative update here.
In this weekly column, The D.C. Insider, I will help answer those questions by the grace of God and leading of the Holy Spirit. I've worked on Capitol Hill, in political advocacy and crisis communications for major corporations, and as a journalist in Washington, D.C.
I'll be providing the insider Kingdom perspective into Washington, D.C., with the help of my friends and sources in the highest places of governmental influence.
Check back in for weekly updates, and join our Kingdom intercessors with insider intelligence.
Shrewd as Serpents
The Bible tells us the ranks of the Enemy are divided into levels of government: "For we wrestle not against flesh and blood, but against principalities, against powers, against the rulers of the darkness of this world, against spiritual wickedness in high places."
In the same way, the decision-making powers in the nation's capital have multiple levels that work together.
President Biden has introduced a range of spending proposals topping $6 trillion. But most of those proposals have to pass through Congress before taking effect.
However, the average American does not understand the process by which their laws are made. We must submit to our laws, even help pay for them, but many Christians fail to follow Jesus' command when it comes to the workings of Capitol Hill: "…be as shrewd as serpents and as innocent as doves."
Insider Intercessory Intelligence
As intercessors, we must have wisdom and discernment to target our prayers. Understanding the processes on Capitol Hill helps us make informed and godly decisions about legislation and pray with wisdom.
To this end, I interviewed a prophetic Christian congressional staffer with a depth of experience working on legislation for multiple members of Congress. My source explained how a speech from President Biden or an idea presented in a press conference actually becomes law.
To oversimplify, there are a few steps for the House she laid out:
A member introduces a bill, usually written by staffers.
The bill is assigned to the committee that handles that issue.
The committee Chairman decides whether or not to markup the bill where changes can be made.
Then, the committee votes on whether to send the bill out of committee.
After that, the Speaker of the House decides whether or not to bring the bill to the House floor for a vote.
When the bill is brought to the floor, the Rules Committee gets to decide if there can be amendments proposed, and if so, how many. This is very important and can be life or death for a bill.
The members vote and either pass or deny the bill.
If passed, the same legislation must be passed by the Senate, so there is often back and forth between the two bodies to reconcile two pieces of similar legislation.
The president must sign the bill.
These nine steps may remind you of the civics class you slept through in high school, but if you are discerning, you will see plenty of key decision points, all of which are opportunities as an intercessor. Consider being an informed intercessor who prays….
Lord, please move the Chairman of the Ways and Means Committee to……
Father, we ask that this bill not even be brought to the floor for a vote.
God, we ask that you create division within the committee so they cannot agree…that this legislation never even leaves the committee.
Notably, my source pointed out that the House Rules Committee determines if a bill can be amended on the House floor, how many amendments can be made, and how much time members have to debate. These technical changes may seem small, but they can easily make the difference between whether a bill is passed, and whether a crucial amendment is even debated, let alone put into the legislation.
"Rules is technically the most powerful committee in the House," she said.
To make a difference, you don't have to convince every member to change their position on an issue. That will not happen without a seismic act of God. But a smaller, more focused goal is to change the heart of one member who has the power to accelerate or kill a bill, or to allow the right amendment to be added to a piece of legislation.
My source had two final requests for our prayers:
"There are two things…that I personally pray for," she said. "For wisdom, not just for the members but for the staffers that are supporting the members…in discerning how to best support their constituents. And praying against ego, because that and pride can run rampant on the Hill and I think that is sometimes where you get some really ugly legislation because there are people who are like, 'Well I'm in power, I'm just going to do what I want.'"
Now that we have this information that makes you more shrewd, you can target your prayers.
Our Assignment
What then, should we do?
Imagine if God assigned you as an intercessor to pray against a certain piece of legislation, or to become the personal prayer warrior for a bill that is His will. You can target your prayers specifically for that legislation the same way you would if a member of Congress asked you to pray for their personal lives. Many of us would be flattered to be the personal intercessor for an prominent leader, but can we handle the hidden assignment of taking personal responsibility for a piece of legislation?
If you'd like to look up and follow the latest developments on a bill, you can do that here.
With this in mind, let us pray:
Lord, we ask that you move the hearts of the leaders of the most important committees, that you empower them to stand up for what is right and stop bad ideas from passing. Give them courage to say no.
Father, we pray that the members of Congress would be led and motivated by righteousness and your Holy Spirit, not by ego, pride, or selfish ambition.
Lord, we declare that you are God of the details, and you are sovereign over even the most complex intricacies of our legislature. In your sovereignty, hold back, delay, and halt any proposals that are not part of your divine plan for our nation, in Jesus' name.
Holy Spirit, is there an issue or bill that you are calling me to fast and pray for or against?
Verses to press into as you intercede on this issue:
Do nothing out of selfish ambition or vain conceit. Rather, in humility value others above yourselves, not looking to your own interests but each of you to the interests of the others. (Phil 2:3-4)
"Behold, I am sending you out as sheep in the midst of wolves, so be wise as serpents and innocent as doves." (Mt 10:16)
Share this insider intelligence with your friends!
Casey Harper is a writer in the Washington, D.C. area covering national politics. He has worked for The Daily Caller, The Hill, and Sinclair Broadcast Group. A graduate of Hillsdale College, Casey's work has also appeared in Fox News, Fox Business, Washington Examiner, and USA Today. Follow him on Twitter: @CaseyHarper33.
Partner with Us
Intercessors for America is the trusted resource for millions of people across the United States committed to praying for our nation. If you have benefited from IFA's resources and community, please consider joining us as a monthly support partner. As a 501(c)3 organization, it's through your support that all this possible.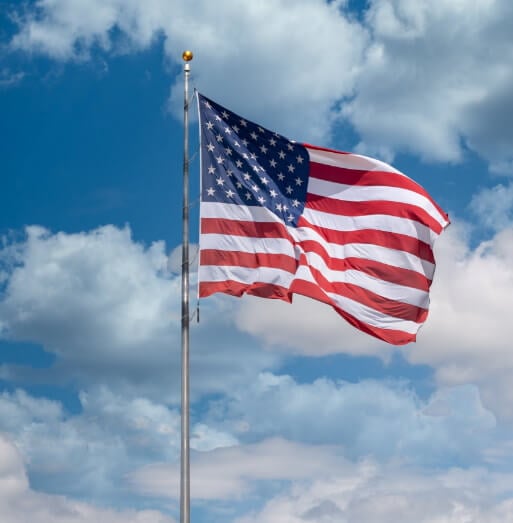 Become a Monthly Partner