HOW THE CURRENT ADMINISTRATION IS RUINING AMERICAN LAW
HOW THE CURRENT ADMINISTRATION IS RUINING AMERICAN LAW
I Prayed
have prayed
Lord, our nation has strayed so far. We need You! Please restore us. Please show me how to be a light for You in the midst of the dizzying chaos I see around us.
In a follow-up to a previous column regarding leftist officeholders legally transforming America by simply ignoring laws they wish did not exist, it is reported this week that the deconstruction of American immigration laws continues unabated.
View Comments (1)
The Biden administration announced it will no longer fine illegal aliens who fail to leave the United States as ordered and is canceling the debts of those previously fined.
We also learned that Kamala Harris, reportedly the administration official in charge of handling the historic immigration crisis, refuses to actually go to the Southern border. At a rare interview this week, Harris snapped at a reporter who asked her when she planned to visit the area, saying, "I'm not going to play political games." . . .
In Arizona recently, local officials stopped and detained vehicles carrying dozens of illegal aliens being human trafficked by American citizens to the interior of the country. Federal authorities refused to take anyone into custody, and they were released to continue on their way. Four Texas border counties have declared a state of emergency due to the waves of illegals pouring through their communities, and even Democratic Sens.  . . . .
The administration's refusal to allow authorities to simply enforce the law has created a nightmare not only for Americans living and working near the border, but also for many of the vulnerable people being driven like animals by ruthless coyotes running these criminal enterprises. The state of U.S. law has become so absurd that Mexican President Andres Manuel Lopez Obrador suggested his citizens who get into the United States should be given legal status and a path to U.S. citizenship if they plant a tree. . . .
As previously noted, many states have now purportedly "decriminalized" a number of illegal drugs, in spite of the fact the manufacture, sale and possession of these drugs is a violation of federal law.  . . .
Whatever one's position on drug legalization, the fact remains that laws against drugs such as marijuana are still in place, but are simply ignored rather than repealed. This de facto veto of duly enacted laws is taking place at the local level, too, as municipalities either locally "legalize" crimes in direct violation of state laws or simply announce they will no longer enforce those state laws with which they disagree. New York City, already struggling from a tsunami of crime and mass exodus by law-abiding citizens, announced last week it will no longer prosecute prostitution, despite a dramatic increase in sex trafficking victims in NYC.  . . .
The Biden administration's immigration policies are aiding and abetting a parallel collapse at the national level in addition to generating a catastrophe of human trafficking across nations and into the United States.
The irony of the left's refusal to honor their oath of office and simply enforce the law is their use of the law to harass and block every Republican initiative to do so. . .
As American laws are increasingly ignored by those charged with upholding them, and only used for lawfare against their political opponents, there is no longer any reason for Congress or state legislatures to pass or repeal laws. The rapid descent into chaos we are seeing across America is the predictable result of this destruction of our constitutional foundation. . . .
Share your prayers for the state of our nation in the comments below!
(Excerpt from WND. Article by Sean Harshey. Photo Credit: The White House Flickr.)
Partner with Us
Intercessors for America is the trusted resource for millions of people across the United States committed to praying for our nation. If you have benefited from IFA's resources and community, please consider joining us as a monthly support partner. As a 501(c)3 organization, it's through your support that all this possible.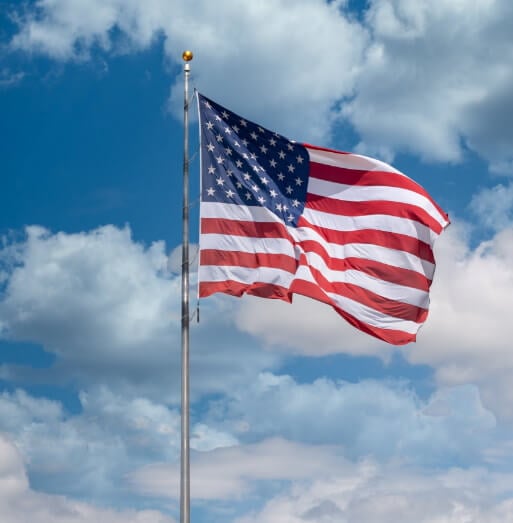 Become a Monthly Partner