DAVE KUBAL: BATTLE-READY POSITIONS FOR VICTORY
Dave Kubal, IFA President/CEO
|
July 17, 2021
I Prayed
have prayed
Lord God, help me take my battle ready positions so that I can experience the blessings of Your promises.
Psalm 37 clearly describes six battle-ready positions that will enable us to be victorious in spiritual warfare.  Each comes with a promise!
1. Do not fret.
The Hebrew image here is fume, that slow simmering of negative emotion the connotation is to not take offense, when somebody says something our feelings get hurt. This Hebrew image even goes further is stating that we are to not even desire what the evil desire though they seem to have success. This is because they are as the verse say like grass, they variety that does not have roots, but withers away eventually.
View Comments (15)
2. Trust and CONTINUE to do good.
Isn't the only real trust the trust that has action behind it? We demonstrate our faith when we do something that shows it. It was once said that everyone who trusts has faith, but not everyone who has faith trusts.
3. Delight yourself in the Lord.
This is the language of lovers—delight yourself. Do you recall when you delighted yourself with your spouse back in your dating days? I married my high school sweetheart and I can remember being almost "intoxicated" with the thought of doing nice things for her that would show her my affection. She actually kept a box of notes I sent her. When was the last time you went out of your way to demonstrate to the Lord that you love him?
4. Commit your way and trust.
The Hebrew image here is strong. It's as if David's voice is raised when he says these words. David's words carry the meaning of confessing your burdens to the Lord, bringing your heart before him for deliverance, to shake off that which is occupying your attention and feelings. The word "commit" carries with it the thought of revealing ulterior motives to him with the expectation that he will bring you vindication.
5. Be still.
The Hebrew image here is rather complex. It is not to simply not talk. It is the thought of positioning yourself as being weak, surrendering any ambition you have, trusting that He will give you His true desires that He has put in your life. I recently was talking with a business man who was selling his business—he did quite well in life and now wants to be in ministry. He said, "I need a plan."  I responded, "You should ask Him for a plan." He then insisted that he needed to be doing something to create that plan. But here is the most important point that I emphasized with him—not doing something is in this case actually doing something. Being still is surrendering to discover God's purpose.
6. Refrain from anger and turn from wrath.
The Hebrew imagery here is very picturesque. "Refrain" literally means to sink, go underneath. "Anger" has the image of nostrils flaring, taking in as much oxygen as possible as one readies for battle. I picture a boxer who dips and weaves to avoid punches. Similarly, we must "duck" from being offended and becoming angry.
Each of these six battle-ready positions comes with a promise.
Do you want to
watch the evil wither,
enjoy safe pasture,
receive the desires of your heart,
have your ways of righteousness justified,
be protected from doing evil?
How will you position your heart? You can look at your situation, or at events in our nation, and become very discouraged and stressed out. But God has a better way for us. We must remind ourselves of the words of David that draw our hearts into right relationship with God. Then we will be positioned to fight back.
Partner with Us
Intercessors for America is the trusted resource for millions of people across the United States committed to praying for our nation. If you have benefited from IFA's resources and community, please consider joining us as a monthly support partner. As a 501(c)3 organization, it's through your support that all this possible.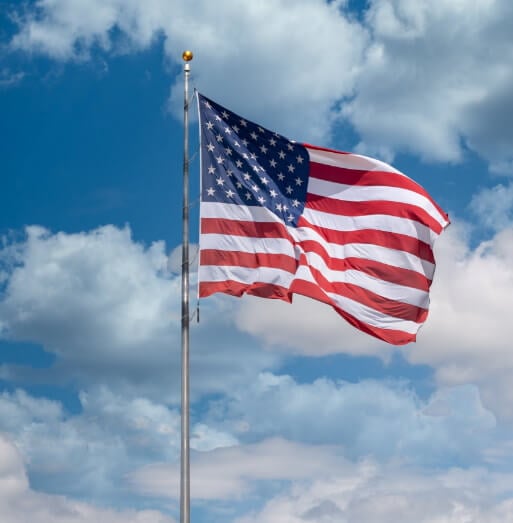 Become a Monthly Partner