INTERCESSORS, IT'S TIME TO STAND UP AND EXTOL THE LORD
Jamie Rohrbaugh, IFA Contributing Writer
|
July 17, 2021
INTERCESSORS, IT'S TIME TO STAND UP AND EXTOL THE LORD
Jamie Rohrbaugh, IFA Contributing Writer
|
July 17, 2021
I Prayed
have prayed
Father God, I choose to magnify and exalt You today. You are great, and You are worthy to be praised. Please help me to look at You bigger, instead of looking at my circumstances. In Jesus' name.
Precious intercessor, are you struggling with discouragement today? Have you been struggling to intercede and stand in the gap for America when it seems like we see bad news on every side?
If so, I challenge you today re-frame your attitude AND regain your fire by extolling the Lord.
View Comments (12)
To "extol" means to praise the Lord; to laud Him. Extolling the Lord means you start telling our Father everything that is great about Himself. When you "extol" the Lord, you take a good, hard look at Him and tell Him exactly what You see. (You don't tell Him what you see when you look away from Him; you tell Him what you see when you look AT Him.)
The four living creatures in the midst of God's throne and around His throne, as described in Revelation chapter 4, have been extolling the Lord since eternity past. "Holy, holy, holy, Lord God Almighty, who was and is and is to come!" they cry. And although they have been staring at the Lord since time immemorial—surely aware of other aspects of His glorious nature as well—they have been so overcome by His holiness that they have never even been able to move on and extol His other virtues.
It's hard to have a bad attitude when you look at God that closely, isn't it?
Let's face it: Discouragement happens when we take our eyes off God. Discouragement happens when we put our eyes, our words, and our faith on circumstances instead of on the Lord. Remember that God is God who:
Sits alone at the governmental center of the universe;
Sits and is enthroned on the financial center of the universe;
Is the source of all creativity and beauty;
Sits at the ecclesiastical center of the universe;
Is the Source of all holy innovation; and
Raises up kings and brings them down …
… And this God, our God sits on His throne and laughs at the unholy machinations and plots of men.
Have we forgotten that?
I'm challenging myself as well as you today. As intercessors and children of God, it is our job to keep our eyes on Jesus, the Author and Finisher of our faith. Our eyes should be fixed on Him at all times. But have we forgotten this? Have we gotten discouraged, down in the dumps, and fallen into the doldrums because things do not seem to have gone the way we wanted lately?
If so, I challenge you today to extol the Lord. Specifically, I challenge you to write down 180 ways to extol Him: 180 phrases and praises you can use to look at the Lord bigger.
Your praise works like a magnifying glass. Every time you extol the Lord and expound on His virtues—whether in your prayers, in your song, or in your worship—it's as if you zoom in a little closer to Him. And my friend, there's no amount of "zooming in" that could ever be too much or too close. Your praise could never be too excessive. Your list of ways to extol the Lord could never be too long.
He is worthy.
If you aren't sure how to get started extolling the Lord, here are some tips:
Get out your journal and a pen.
Write down who God is to you, using the phrase "You are …" and complete the sentence. Tell God who He is on paper!
Try to get at least 180—or more!
Here are a few examples that I wrote down in my personal list of ways to extol and praise the Lord:
You are the great Multiplier.
You are the Chief Master Gardener of the universe.
You sit above the circle of the earth.
You do all things well.
Out of Your mouth proceeds the sharp, two-edged sword.
Both riches and honor come from You, and in Your hand it is to make great over all the earth.
You are both the Keeper and the Revealer of mysteries.
You are He who alone answers prayer.
You are God all by Yourself.
You are God; my times are in Your hands.
You alone dwell in unapproachable light.
You are the Chief Musician.
You are the Author and Source of every spiritual blessing in the heavenly realm.
You sit above all the armies of the world and remove them with one finger.
You are God who confronts kings and casts them down.
You are He who alone gives wisdom.
You are God who gives more grace.
You are the Author and the Speaker of the Word of life.
You are worthy to be praised.
You are magnificent and holy; righteous and true.
Beloved, do you see how quickly you can "praise yourself happy?"
When you start praising the Lord, the cares of this life fall away. When you praise God and extol His wondrous virtues, you can't help but become enamored and enthralled with who He is. And when you become enamored and enthralled with who He is, the circumstances and situations we pray for every day in our nation suddenly look much smaller.
The Bible teaches us to extol the Lord. "Oh, magnify the Lord with me, and let us exalt His name together" (Psalm 34:3).
How long has it been since you sat down and did nothing but look at the Lord as closely as possible? Since you simply extolled His name, His wonders, and His virtues?
If you can't say "I did that today and I am doing it right now," then sit down and make your list. Magnify the Lord and look at Him bigger. Extol His name, and you will find the fresh breath of God's Holy Spirit filling your lungs again.
What is the first praise that comes to your mind today? Leave a comment below, and let us extol the Lord together!
Jamie Rohrbaugh equips people to walk in the manifest presence of God. She blogs for a global readership at FromHisPresence.com, where she writes about prayer, the prophetic word, living supernaturally, inner healing, and Kingdom wealth. She is a frequent contributor to Charisma Magazine, The Elijah List, Spirit Fuel, and various other ministry outlets. Her podcast, Take Your Territory with Jamie Rohrbaugh, can be found on iTunes and Spotify. Photo from Pikist. Download her FREE ebook, Praying the Names of God: 555 Biblical Names of God and How to Use Them In Prayer and Worship, here.
Partner with Us
Intercessors for America is the trusted resource for millions of people across the United States committed to praying for our nation. If you have benefited from IFA's resources and community, please consider joining us as a monthly support partner. As a 501(c)3 organization, it's through your support that all this possible.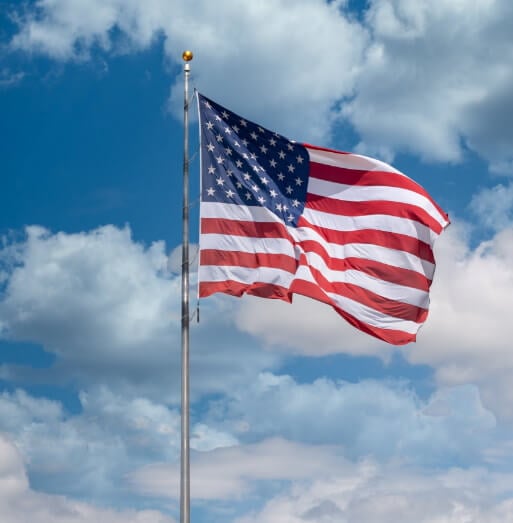 Become a Monthly Partner