RED PHONE TO CHINA?
Aaron Mercer, IFA Contributing Writer
|
July 17, 2021
I Prayed
have prayed
Lord, we pray for wisdom for our leaders as they interact with China. We pray for justice, righteousness, freedom, and true peace to prevail.
A "red phone" to China? That caught my attention. CNN reported this week that the Biden administration is examining the idea of an emergency hotline between the White House and Beijing — a direct communication tool to diffuse potential conflicts before they escalate out of control. It's still just an idea, and apparently not actually raised with China yet. But the fact that such a tool similar to the Washington-Moscow hotline of the Cold War is being discussed is notable. This could be a milestone for intercessors to keep close track of as they pray for our nation and the world.
View Comments (7)
China has certainly been a major topic of conversation in our capital in recent days. At this week's International Religious Freedom Summit spearheaded by Ambassador Sam Brownback, leading figures from across the political spectrum called out China for its abuses, particularly oppression and genocide in in the Xinjiang region. For example, House Speaker Nancy Pelosi said the Uyghur's in Xinjiang faced "an existential threat from Beijing, which is a challenge to our own conscience." Pelosi, who along with former Secretary of State Mike Pompeo and USAID Administrator Samantha Power were high level additions to the IRF Summit lineup on Monday, was resolute on the need to speak against these abuses.
Pompeo called out the "truly Orwellian concentration camps" in Xinjiang. Communist officials have been persecuting a million Uyghur Muslims and other minorities there for years. And last year the State Department's annual IRF report revealed that these minorities are victims of "forced disappearance, political indoctrination, torture, physical and psychological abuse, including forced sterilization and sexual abuse, forced labor, and prolonged detention without trial because of their religion and ethnicity."
"It should strike at the heart of every human being and every American who cares or claims to care about freedom in the world," declared Pompeo.
Meanwhile, even as the Biden administration's State Department issued an advisory aimed at using a "whole-of-government effort" to counter what it re-affirmed as genocide and crimes against humanity, former Vice President Mike Pence prepared strong words of his own for an address at the Heritage Foundation. In fact, he suggested China is an even bigger problem for the U.S. than the Soviet Union was.
"The Chinese Communist Party is the greatest threat to our prosperity, security, and values on the face of the earth. China may not yet be an evil empire. But it's working hard every day to become one," Pence said.
In the midst of these revelations and strong words in Washington, we should not miss messages coming out of China. Earlier this month, China's President Xi Jinping delivered a speech in Beijing commemorating the 100th anniversary of the Chinese Communist Party. Even as he celebrated the CCP and its view of its history, Xi warned against "sanctimonious preaching" from outsiders.
He also added:
We Chinese are a people who uphold justice and are not intimidated by threats of force. As a nation, we have a strong sense of pride and confidence. We have never bullied, oppressed, or subjugated the people of any other country, and we never will. By the same token, we will never allow any foreign force to bully, oppress, or subjugate us. Anyone who would attempt to do so will find themselves on a collision course with a great wall of steel forged by over 1.4 billion Chinese people.
In the midst of oppression, potent words, and even talks of a "red phone," I can't help but think that this is a moment in need of intercessory prayer. Our leaders need wisdom and strength as they face these challenges in and from China in real time. And voices of true peace and justice need favor on the other side of the Pacific as well.
What is on your heart to pray into this matter today? Please share in the comments.
Aaron Mercer is a Contributing Writer with two decades of experience in Washington, D.C.'s public policy arena. Picture credit: Canva.
Partner with Us
Intercessors for America is the trusted resource for millions of people across the United States committed to praying for our nation. If you have benefited from IFA's resources and community, please consider joining us as a monthly support partner. As a 501(c)3 organization, it's through your support that all this possible.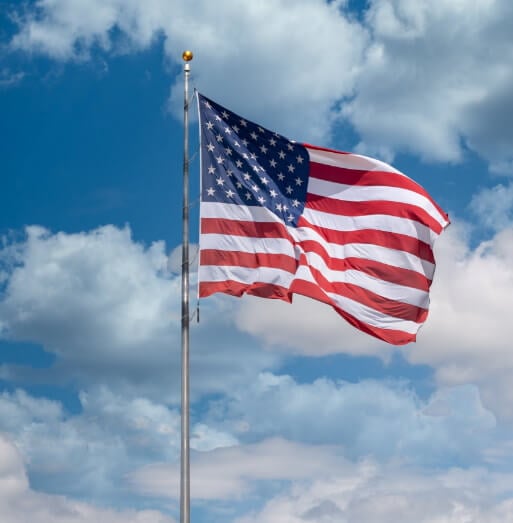 Become a Monthly Partner