Satanists Sue for Right to Engage in Abortion Rituals
From Gateway Pundit
|
December 16, 2021
Satanists Sue for Right to Engage in Abortion Rituals
From Gateway Pundit
|
December 16, 2021
I Prayed
have prayed
Lord God, it grieves us to see the blatant evil disregard for life as we are seeing. Help open people's eyes to evil.
The Satanists argue that the laws violate their "right to a religious accommodation of its members to engage in the abortion ritual under the Texas Religious Freedom Restoration Act."
View Comments (14)
They also claim that "TST has a constitutional right under the Texas Constitution to the free exercise of their religious practices, including the abortion ritual" and "First Amendment 'conduct,' including TST's religious abortion ritual, is not permitted to be the target of civil actions filed under SB8."
"SB8's ban on abortions after six weeks infringes upon our members' rights to engage with their chosen religion and to participate in religious rites and rituals," The Satanic Temple's Director of Campaign Operations Erin Helian said in a press release provided to The Gateway Pundit. "In accordance with our Third Tenet, The Satanic Temple will push back against the Texas legislature's violation of our members' bodily autonomy and freedom of choice."
The Satanic Temple is also engaged in another lawsuit before the US District Court for the Southern District of Texas against the state of Texas for "impeding the free exercise rights of a member seeking an abortion."
According to the group's press release, "the member was met with state-mandated interventions prior to the procedure, designed by the legislature to discourage people from seeking abortions. Texas's current state laws require doctors to administer legally mandated, though not medically necessary, procedures before obtaining an abortion."
The Satanic Temple complained that the "mandate forces patients to be given a sonogram, to be provided the results of that test, to be given a narrative written by the Texas legislature about the supposed meaning of the sonogram results, and a mandatory waiting period following the sonogram before the abortion can be administered. These steps aim to manipulate those seeking abortion care into altering their decision, thus interfering with freedom of choice and bodily autonomy."
"The Temple will work tirelessly to do our best to protect the religious rights of members who want to engage in TST's abortion ritual," added Helian.
The temple previously attempted to use religious freedom to fight abortion laws in Missouri, but failed.
Their latest move is unlikely to work based on the decision in Employment Division, Department of Human Resources of Oregon v. Smith. In that case, the Supreme Court ruled that the state could deny unemployment benefits to a person fired for violating a state prohibition on the use of peyote, even if used during part of a religious ritual.
(Excerpt from Gateway Pundit. Article by Cassandra Fairbanks. Photo by Canva.)
Partner with Us
Intercessors for America is the trusted resource for millions of people across the United States committed to praying for our nation. If you have benefited from IFA's resources and community, please consider joining us as a monthly support partner. As a 501(c)3 organization, it's through your support that all this possible.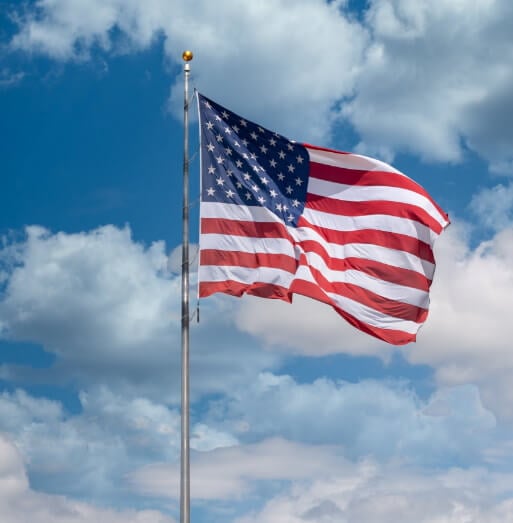 Become a Monthly Partner
You can post a prayer to share with others.
Wendy K
December 17, 2021, 10:19 am
Dear Lord Above All, the Creator of Life, I join with all your children pleading for the lives of the unborn. I pray for the overturn of Roe and for the upholding of the Texas law against abortion. I pray that those caught up in this great evil of murdering children in the name of "freedom of religion" would be stopped and that life would be valued from conception to old age. In the Name of Jesus! Amen!
Marsha B
December 16, 2021, 3:11 pm
Oh Lord, please thwart the enemy's attempt and not allow this to happen. Show this group the error of its ways and how evil this is. Let your Holy Spirit work and rule in their hearts. Let revival come to this group. In Jesus' name
C and C N
December 16, 2021, 10:56 am
Lord in a world of blurred terms and realities, those serving hell want to continue to murder those that cannot defend themselves. We know Lord that satanism builds it's entire world on lies and deception as does the murderous abortion industry. God forgive them. They don't realize that by doing so, they are contending but losing a battle with God Almighty. Father expose publicly what they do in secret. Bring forth people who have left satanism and allow them multiple avenues to tell their story and the truth of that hidden and dark world. Protect them as they do - we stand as the body of Christ united in proclaiming that their secrets of darkness will NOT BE HIDDEN any longer. We ask for the exposure to become full blown in nature. Expose the truth to the general public that satanism does not stop with cult practice through abortion only... they practice "after born" sacrifices of all ages. Expose those participating in satanism. Reveal publicly the truth that satanism is not a religion (only for financial benefits) but a full invested cult that preys on humans in multiple ways. Bring forth courageous people who are willing to fight against satanism, expose & prosecute their criminal actions. In your holy name we pray amen.
Tina C
December 16, 2021, 10:05 am
Holy & Omnipotent Father God, We, your children, praise and worship you. You are the creator of all life. Your creation is precious to you. Thank you for sending your son, Jesus Christ, to die for our sins. Our faith in His blood and completed work on the cross saves us from our sin. I ask you in Jesus name, to save these lives being used for a sacrifice to satan. Anyone who calls on the name of the Lord will be saved! In Jesus mighty name, I take authority over all demons of abortion and worship of satan! Lord Jesus, please bind and rebuke these strongholds in our nation and our world. In Jesus mighty name and by the power of his blood! Amen.
Anita R
December 16, 2021, 8:56 am
Lord God, it grieves us to see the blatant evil disregard for life as we are seeing. Help open people's eyes to evil.
maria A
December 16, 2021, 7:26 am
Lord God, it grieves us to see the blatant evil disregard for life as we are seeing. Help open people's eyes to evil. Father forgive us of this grave sin and heal our nation in Jesus' name. Amen.
Patricia D
December 16, 2021, 3:12 am
LORD GOD ALMIGHTY CREATOR OF HEAVEN AND EARTH, GIVER OF LIFE! In YOUR MIGHTY NAME we decree and declare, this nation, this United States, is a land BLESSED by You, covered and protected by You, and aligned with You in word and spirit from its foundation. We rise to stand against this insidious ploy, this blatant twisting of a phrase that would bend sacred rights to evil expression. We are a free people and will remain so. We vehemently, powerfully - IN YOUR NAME -totally reject this abominable suggestion that the tortuous murder of the innocent and helpless could be accepted, construed, claimed as a religious right in America. Hear us. Oh Judge of all the Earth! Grant favor to those with righteous zeal who will contend for Your ways in this lawsuit . We ask for Your judgement against those who would destroy from the earth the precious lives You have given. Amen