Is Restorative Justice the Answer to Classroom Discipline Problems?
Nancy Huff, IFA Contributing Writer
|
December 16, 2021
Is Restorative Justice the Answer to Classroom Discipline Problems?
Nancy Huff, IFA Contributing Writer
|
December 16, 2021
I Prayed
have prayed
Father, we ask for wisdom and instruction for all educators and students. Let the fear of the Lord be the beginning of knowledge.
Classroom discipline has long been the bane of teachers who embark on a teaching career. Many enter the classroom because they love children and want to teach, only to find the priority in teaching is learning to keep order in the classroom. Over the years, programs have been implemented to help students, teachers, and administrators address classroom management problems. The most recent is Restorative Justice, a social justice program put together by radical progressives. Restorative Justice is a theory of justice that focuses on mediation and agreement rather than the traditional zero-tolerance policies that, more often than not, led to school suspensions that separated offenders from any learning environment and ultimately placed the student in the School's Pipeline to Prison. Historically, these students were students of color and students with special needs who were also more likely to end up in prison. As early as 2013, the Los Angeles Unified School District (LAUSD) banned suspensions for willful defiance. The disruptive students were sent to a school counselor for counseling and restorative reform.
Where did the Restorative Justice program originate? One of the earliest references to Restorative Justice was an article written in 2000 by Bill Ayers, Rethinking Schools: Restorative Justice, What it is and is not. Ayers and his wife Bernardine Dohrn founded the radical terrorist group Weather Underground in the early 1970s. In 1997, Bill Ayers began publishing an influential series of social justice teaching guides for educators. In 2014, The Department of Justice, under President Barack Obama, designated $63 million in grants to schools that would implement the Bill Ayers' Restorative Justice practices as "alternative disciplinary approaches such as Restorative Justice to counter racial and gender disproportionally in school punishment."
View Comments (4)
Social justice warriors would like to make us believe that students who disobey school rules are destined to end up in prison, especially if the student is a student of color. Their solution is to do away with school discipline, school resource officers, and testing. Students, teachers, school counselors are encouraged to talk out the problems, emphasizing helping the student realize the harm done to others and vowing to change his behavior. Instead of being removed from the classroom, the student is then restored to the classroom.
The majority of research on the effectiveness of the Restorative Justice program has been conducted by The Equity Project, a program that supports research papers to develop and push a policy agenda concerning issues of equity in school discipline. The projects are funded by the Atlantic Philanthropies and the Open Society Foundations. While their research supports Restorative Justice as highly successful, critics cite the lack of funding in individual schools to implement successful programs. The school administrations often fail to commit to making the program successful.
The Soros-funded district attorney races across the nation can produce positive data. In a recent report, Soros-Funded District Attorneys were linked to increases in violent crime by the Law Enforcement Legal Defense Fund (LELDF). The report found that in each of the six prosecutors' jurisdictions studied, felony crime rates have increased while their prosecutors' policies are reducing conviction rates. It may take years and more balanced data to determine if Restorative Justice can indeed reduce the school-to-prison pipeline.
We know that teachers are quitting the profession in record numbers. While many quit because of retirement, some, like the whistleblower in Baltimore City Public Schools, are quitting because of classroom discipline problems. Other schools like Reynolds Middle School, located near Portland, Oregon, are shutting down in-person learning for three weeks to address student fights, and misbehavior. Alabama State Board of Education Vice President Jackie Zeigler recently posted a report on discipline problems in Alabama schools. These are in schools that have already implemented Restorative Justice practices. The inability of school administrators to adequately address classroom problems is driving 41.3 percent of new teachers out of the classrooms before they have taught five years at the cost of $2.2 billion annually.
Public Schools are in trouble and looking for answers. Let us pray for God's restoration of true justice in our schools.
About the Author: Nancy Huff is an educator with a mission to equip believers to pray strategically for the Cultural Mountain of Education. She has authored Taking the Mountain of Education: A Strategic Prayer Guide to Transform America's Schools. She leads prayer groups to pray at key educational locations across the US. Currently, Nancy serves as the Heartland Apostolic Prayer Network (HAPN) Lead Prayer Coordinator for the Mountain of Education. For additional information, go to: https://takingthemountainofeducation.com/author/nancyahuff/
Partner with Us
Intercessors for America is the trusted resource for millions of people across the United States committed to praying for our nation. If you have benefited from IFA's resources and community, please consider joining us as a monthly support partner. As a 501(c)3 organization, it's through your support that all this possible.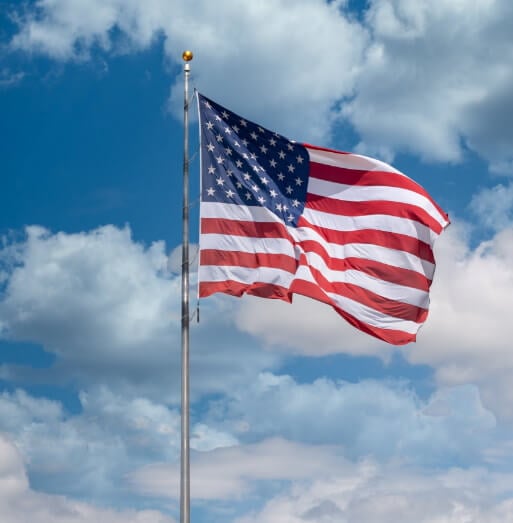 Become a Monthly Partner
You can post a prayer to share with others.
Allena J
December 16, 2021, 8:24 am
Father, I ask that a spiritual awakening would take place among students of all ages. They need Your firm foundation. They need to know who they are in Christ. I call forth this awakening now, in Jesus' Name and for God's glory. Amen.