Senator Shares Insider Prayer Points
Suni Piper, IFA Contributing Writer
|
December 16, 2021
Senator Shares Insider Prayer Points
Suni Piper, IFA Contributing Writer
|
December 16, 2021
I Prayed
have prayed
Let us not grow weary, let us pray for our elected officials. Let's call this nation to come back into alignment with God's purposes and plans for us; for His Kingdom to come to this earth as is in heaven and for salvation and changed lives to ripple across this land.
Last Thursday, IFA held a special event prayer call, joining the National Faith Advisory Board conference call (leading group of evangelicals bringing God's values to today's governmental sphere) featuring Senator James Lankford (R-Oklahoma). It served as a powerful reminder of why we at IFA encourage our intercessors to pray for our elected officials, by name, especially for those who are fighting to bring God's values onto the center stage of government.
With invested, evangelical leaders from across the nation, the National Faith Advisory Board seeks to bring unity and God's values to today's governmental sphere. It is a beautiful partnership to come alongside one another with common values and a heart to bring His Kingdom to earth as it is in heaven. The call included key information and updates for many conservative causes pertaining to religious freedoms and the pro-life movement – including the present Dobbs case before the Supreme Court.
View Comments (2)
Navy Seals Fight for the Right to Say No to the Covid Shot
Before Senator Lankford, Mike Berry, general counsel and director of external affairs with First Liberty Institute, a military man himself, shared an update from a letter sent to the Department of Defense (DOD) supporting our military and their pursuit of religious exemptions and vaccine choice. 1700 signatures were added to that letter in support. The vaccination mandate deadlines within DOD have already passed (with the exception of the Army, which is this week and a couple of reserve branches which are later this month). The consequences for those who have not complied will include discipline with possible involuntary separation. A general discharge, while not dishonorable, still threatens some hefty consequences – many could lose GI bill benefits and transferability for dependents, a possible denial of some VA benefits, a recoupment of training money, denied promotions, and travel restrictions. The Navy has not granted a single religious exemption, nor has any other branch under the DOD; all while medical and administrative exemptions have been accepted. This is a clear case of religious discrimination. There is an upcoming hearing in Texas on December 20 in regards to this specific case. Pray for favor with the court, specifically for the Navy Seals fighting for their careers and livelihood, for religious freedoms to be protected, as well as for Mike Berry's own religious exemption recently submitted.
The Lord's Call to Public Service as Senator
Senator James Lankford (R-Oklahoma), the featured guest for the call, was previously in youth ministry for 22 years prior to entering a life of public service, currently serving as a senator. Lankford shared how in 2009 God interrupted his life (and the life of his wife, Cindy) to run for Congress. It was a "Come, follow me" moment. These are the kind of men and women we are praying for run for office. He also wanted to encourage us, sharing that there is Tuesday morning Bible study with members of the Senate, going verse by verse through the scripture and discussing how it applies toward leading their constituents, seeking God's wisdom. Keep praying for these men and women – for their courage to boldly lead, championing for the values of heaven.
Dobbs Prayer Points
Senator Lankford shared some insight and prayer points surrounding the Dobbs case presently before the Supreme Court. Forty-eight years ago, the Supreme Court took away the rights of states to determine their own laws in protection of the unborn, asserting they could not protect babies until after point of viability. Mississippi challenged the viability law, saying abortion would not be allowed past 15 weeks. IF Roe v Wade is overturned, it will hand over the issue to the states. Lankford encouraged us to stay involved in our local state and legislative activities. We are certainly praying for an overturn of Roe v Wade. If this does in fact happen, Lankford was quick to point out that closing down abortion clinics is only one step towards preserving life. States will also need to make decisions about chemical abortions – a toxic chemical mailed to the moms carrying babies – and on the legality of those drugs being mailed across state lines. All these details will need to be decided state by state. He said we should know a decision from the courts sometime in June.
Championing Life in Congress
In 1980, the Hyde Amendment took effect, barring the use of federal dollars to fund abortions. Democrats in the last two years have been pushing very hard to take away those Hyde protections. Senator Lankford spoke passionately about protecting the life of the unborn child. "Their belief is that's just a tissue in the womb, that's not a real child, not a real life so it doesn't matter; it's just another surgery, it's just another medical procedure and so it should be covered like any other medical procedure… If they would take the time to actually look in the womb, to see what that tissue looks like, that tissue is different than any other tissue in the woman's body. The tissue that is the child has different DNA than any other cell…has ten fingers and ten toes… If they found in the womb on Mars, they would say there is life on Mars…" He is actively fighting to maintain the Hyde Amendment. Continue to pray in the months ahead for the protection of life and the continued rising up of champions to be the voice for those that have none.
Christian Faith Under Attack
Senator Lankford went on to share how the Church and faith-based agencies and schools are under attack. Laws previously passed, during the Trump administration, to ensure the protection of faith-based social service agencies that facilitate foster and adoption services, have been rescinded. The Biden administration is seeking to take away the rights of faith-based entities. They want to silence the faith voice, as they seek to pull federal funding for those entities that hold and follow religious beliefs. rather than encourage all those entities that want to help facilitate care for those in foster care.
The House has also passed a $2 trillion "entitlement" bill. It is now before the Senate for revision. In this bill there are measures eliminating free childcare programs and free pre-k programs by not funding people of faith providing childcare. There are leaders pushing to eliminate the faith voice.
When asked about the Carson v. Makin case, Senator Lankford first discussed the high value of putting in judges and supreme court justices that will just follow the law, during the Trump administration. Regarding school vouchers in Maine, it has been determined that they are allowed to be used anywhere EXCEPT for religious schools. The senator feels very optimistic in this case being overturned, opening up options across this nation for vouchers to be used for faith schools, as well as secular schools, where school choice is allowed. It is expected that a decision will be made by June. We must pray for protection of the faith voice and that decisions would be overturned where the Church is hindered from operating in its full capacity.
Supporting the National Guard
Included in the vaccine mandate issues before the DOD is the issue of the National Guard. The Pentagon is pushing against governors who have allowed an allowance for exemptions. The federal government is refusing to pay anyone in the National Guard who does not comply with the federal mandate, even if in compliance with their state governors. This is not in the law, and Lankford is vehemently working to push back on this. He is also pushing against the "test" used within the government to determine whether one is "religious-enough" to determine whether an exemption will be allowed. This is another example of government overreach.
Conscience Protection
Along similar lines, the senator talked about a bill he is actively working on called the Conscience Protection Act "which allows individuals where government is not protecting their conscience to get a private right of action, that they can then go to the courts and defend their own rights…as Paul did when he was appealing to Rome." Continue to pray for the men and women, like Senator Lankford, working tirelessly to protect our religious liberties.
A Message for the Next Generation
In the closing of the call, the senator was asked to speak a word for this next generation. He spoke about calling our students to mission, challenging them to step up, specifically for those in the Church. He challenged us to prepare students on how to handle authority, workplace, families and persecution. In the Bible, Peter spoke to Asia Minor challenging them to live as aliens and strangers in the world…that others may see their good work.
Beloved, I urge you as aliens and strangers [in this world] to abstain from the sensual urges [those dishonorable desires] that wage war against the soul. Keep your behavior excellent among the [unsaved] Gentiles [conduct yourself honorably, with graciousness and integrity], so that for whatever reason they may slander you as evildoers, yet by observing your good deeds they may [instead come to] glorify God in the day of visitation [when He looks upon them with mercy] (1 Pt 2:11).
A Message for Intercessors
Lankford encourages us to not grow weary, to pray for our elected officials as we are commanded to, and to be aware of the spiritual battles at hand. Let's call this nation to come back into alignment with God's purposes and plans for us; for His Kingdom to come to this earth as is in heaven and for salvation and changed lives to ripple across this land.
Suni Piper is a writer and passionate intercessor for the nation and for the Church. She is determined and surrendered to be a voice of truth and encouragement to the Body of believers. Follow Suni at her website ASurrenderedLife.com. Photo Credit: Getty Images.
Partner with Us
Intercessors for America is the trusted resource for millions of people across the United States committed to praying for our nation. If you have benefited from IFA's resources and community, please consider joining us as a monthly support partner. As a 501(c)3 organization, it's through your support that all this possible.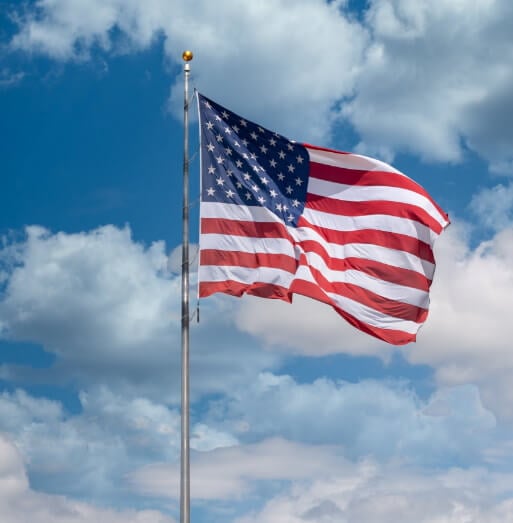 Become a Monthly Partner
You can post a prayer to share with others.
Anita R
December 16, 2021, 9:07 am
Let us not grow weary, let us pray for our elected officials. Let's call this nation to come back into alignment with God's purposes and plans for us; for His Kingdom to come to this earth as is in heaven and for salvation and changed lives to ripple across this land.
Vicki R
December 16, 2021, 8:38 am
Father, I praise You for calling leaders such as Senator Lankford to positions in our government and for his tireless work in protecting the rights of the unborn and protecting the rights of men and women bravely serving their country in the armed services. I pray Lord You would call more into this "mission field". For those officials who stand for truth, keep them firm and steadfast in their faith and in Your purposes.
maria A
December 16, 2021, 7:21 am
Let us not grow weary, let us pray for our elected officials. Let's call this nation to come back into alignment with God's purposes and plans for us; for His Kingdom to come to this earth as is in heaven and for salvation and changed lives to ripple across this land.