Keep Praying for Ukraine!
Remco Brommet, IFA Contributing Writer
|
May 10, 2022
Keep Praying for Ukraine!
Remco Brommet, IFA Contributing Writer
|
May 10, 2022
I Prayed
have prayed
Father, we continue to pray for the people of Ukraine. Guard them and keep them, Lord, and grant them victory over their oppressors.
Some media outlets like Moneyweek are beginning to warn that we should not get bored with the war of Ukraine as it drags on. From a world economic viewpoint, this hybrid war (that involves not only military operations, but propaganda wars, economic sanctions, and social media influence) is continuing to upset supply chains, inflate prices, and change the landscape of investments with potentially long-term consequences for the whole world.  In addition, there are the lingering threats of a nuclear conflict and expansion of the war to countries bordering Ukraine that once were part of the Soviet empire.
Answer To Prayer: God's Apparent Intervention On May 9
View Comments (4)
With that in mind, pastors and leaders in the Netherlands called for a day or prayer and fasting on May 8th against expansion of the war in Ukraine, according to an article in Revive.nl. The call came on the heels of a meeting at which Cindy Jacobs was present, who had a word from the Lord that the 9th of May could be a make-or-break date for a possible escalation of the Ukraine-Russia conflict into World War III .
May 9th is the day on which Russia holds its annual Victory Parade to commemorate the Soviet victory over Nazi Germany in World War II. It had been anticipated that Vladimir Putin would announce "next steps" in the war with Ukraine and give some indication about his intentions. Instead, Russian media were hacked with anti-war messages ahead of Putin's speech , and he gave what is believed to be a scaled down version that merely reiterated his grounds for invading Ukraine and his blame of the US and NATO for provoking the conflict.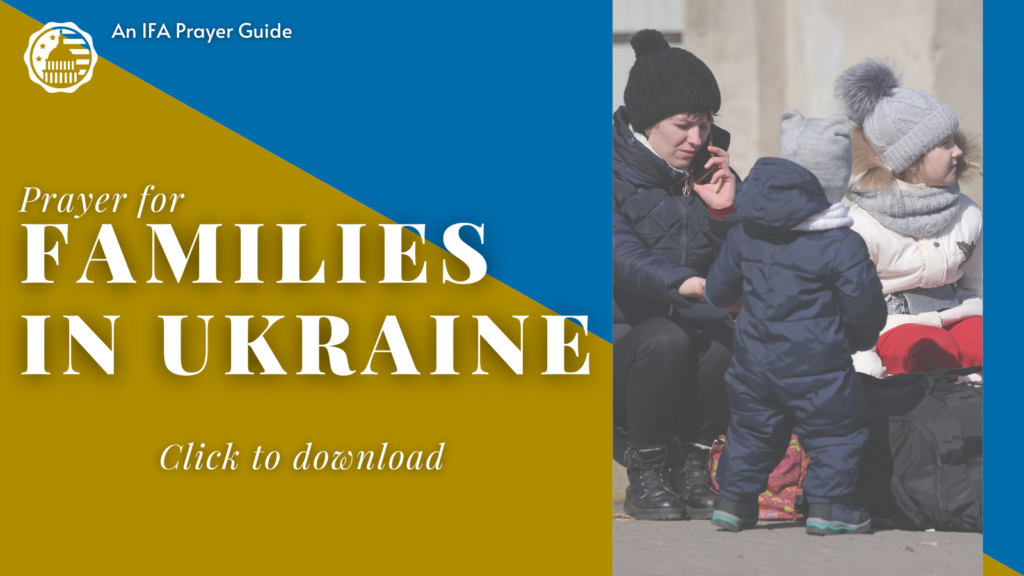 Only heaven knows, but I believe that the media hacks, and the subsequent omission of threats and next steps from Putin's speech, were a direct answer to the prayers of those who came together to fast and pray the previous day. That is great encouragement to continue to pray for God's intervention and restraint on expansion of the war as the conflict grinds on and the human toll rapidly increases.
Where The Human Toll Of The Conflict Stands Today
According to the UN Data Portal, more than 5.8 million Ukrainians have fled to neighboring countries, with the majority fleeing to Poland. According to the organization's Ukraine Emergency Page, more than 7 million civilians have been displaced internally, and more than 2.9 million are in dire need of assistance. According to statistics derived from the Office of the United Nations High Commissioner on Human Rights (OHCHR), 3,280 civilians have been killed, of which 231 are children, and 3,451 have been injured, 328 of which are children.
It is more difficult to determine the extent of military casualties. According to a British news report, calls between Russian officials intercepted by Ukrainian intelligence suggest that the number could be as high as 25,900 or more. Among them, 12 Russian generals were killed. In addition, some 24,000 or more soldiers have been injured, captured, or are simply missing. I have not found any recently updated Ukrainian casualty numbers. The Business Insider reported on April 16 that the number stood at between 2,500 and 3,000. That is probably higher now that the fighting in the Donbas region has intensified.
In addition to the very real threat of this war spilling over, primarily due to the limited options that Putin has to save face, the human toll is also an area for urgent prayer. There is great need for the supply of basic human needs, healing of the intense pain in the wake of displacement and loss of loved ones, and the structural and economic recovery of war-stricken areas, all at a supernatural level.
More Than Flesh And Blood
Intercessors around the world should not give up praying for Ukraine, even as new impactful events and crises present themselves and take over the news headlines. The main reason for that is that this battle if far more than a conflict over territory and border security. According the Ukrainian Orthodox Archbishop Sviatoslav Shevchuk, Ukraine is waging war against the devil and his servants. On the other hand, there seems to be indication that Putin sees himself also as a Christian warrior. According to Sam Brownback, former ambassador-at-large of international religious freedom during the Trump administration, the Russian invasion is a holy war over the politics of religion. Three years ago, the leader of the world's Orthodox churches in Istanbul granted the Ukrainian Orthodox Church independence from the Russian Orthodox Church headquartered in Moscow. That did not sit well with Patriarch Kirill or Putin, who are close allies. However, the invasion has not helped the schism. If anything, it galvanized the Ukrainian Orthodox Church and caused division between Russian Orthodox Churches against the war, and their Patriarch, who supports it.
Even more significant, Ukraine is key in the makeup of Christianity in Europe. According to the Jerusalem Post, It is the most Christian nation on the continent. Some 78% of Ukrainians identify as Orthodox, 10% as Roman Catholic, and 2% as evangelical. Though small in number, evangelical Christians are very influential in government and politics. Moreover, Intercessors for Ukraine has stated that a spiritual awakening has been foretold to begin there and spread to other parts of Central Europe and beyond.
The supernatural occurrences and the powerful ministry of an increasingly unified Ukrainian Church, along with a widespread show of support, donations, humanitarian aid, prayer, and military aid from all over the world support the notion that this is far more than just a regional conflict.
That is why I urge you to continue in prayer for Ukraine and seek renewed impetus and perspective from the Holy Spirit if you feel war-weary, and it seems that the war is dragging on without hope for outcome. Revival in Europe is at stake. And, as we are getting deeper into the End Times, revival is preceded by intense spiritual warfare, at times presenting itself as human conflict.
Here are some prayer points:
Pray for the nearly 6 million refugees to come in contact with the gospel in their host countries and surrender to Christ as Savior and Lord.
Pray for Christian refugees to spread the gospel to their host countries with bold witness, as "pollinating bees," touching hearts with contagious faith. Some of my contacts in the Netherlands have already shared that they did so in Amsterdam with powerful impact!
Pray for God to sustain, protect, provide for, and work through Ukrainian Christians staying behind to minister to their fellow countrymen.
Pray for a spiritual awakening in the Ukrainian and Russian Orthodox Churches amid war – that they may return to the basics of the gospel and unite in their desire to seek God and minister to the needy.
Pray for the war to cleanse both Russia and Ukraine of corruption, greed, and any dark and unholy practice.
Pray for God's hand of restraint on Putin and his core leadership to keep them from resorting to nuclear war, and from expanding aggression to neighboring countries.
Pray for monetary and humanitarian aid to keep flowing to where it needs to go to help those who are trapped, and to begin rebuilding the country.
Pray for the Lord to reveal Himself as the God of all comfort to families and individuals in Ukraine and Russia who have lost loved ones, homes, and livelihoods.
"Father in heaven, we seek you for renewed faith, fresh impetus, and renewed insight to continue praying for Ukraine. We unite in prayer today for your continued intervention. Command the hosts of heaven to drive back the forces of evil, to protect citizens, and sustain relief efforts. Prevent the war from spreading to surrounding countries. Above all we pray that many on both sides of the conflict will come to salvation and transfer from darkness to the kingdom of light. Comfort those who are grieving, who are struggling to survive in war-torn areas, and who are in fear of their lives. Strengthen and unify your Church to continue to be a beacon of light, hope, and help. In Jesus' Name. Amen."
How are you praying for Ukraine? Share this article to encourage others to keep praying!
Author Remco Brommet is a pastor, spiritual growth teacher, and prayer leader with over 40 years' experience in Europe, Southeast Asia, Africa, and the US. Born and raised in the Netherlands and pastoring his first church in Amsterdam, he moved to the US in 1986. He and his wife Jennifer currently live north of Atlanta, GA When not writing books, he blogs and assists his wife as content developer and prayer coordinator for True Identity Ministries. Jennifer and Remco are passionate about bringing people into a deeper relationship with Christ. Photo Credit: Getty Images
Partner with Us
Intercessors for America is the trusted resource for millions of people across the United States committed to praying for our nation. If you have benefited from IFA's resources and community, please consider joining us as a monthly support partner. As a 501(c)3 organization, it's through your support that all this possible.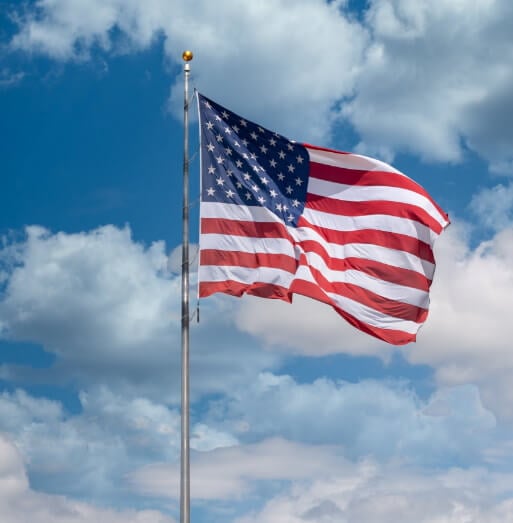 Become a Monthly Partner
You can post a prayer to share with others.
Alan V
May 10, 2022, 8:28 am
Father, we continue to pray for the people of Ukraine. Guard them and keep them, Lord, and grant them victory over their oppressors. Lord, may Ukrainians seek You, a Man of War and the Prince of Peace.