Lord, Protect Pro-Life Workers and Organizations
Jamie Rohrbaugh, IFA Contributing Writer
|
May 10, 2022
Lord, Protect Pro-Life Workers and Organizations
Jamie Rohrbaugh, IFA Contributing Writer
|
May 10, 2022
I Prayed
have prayed
Dear Heavenly Father, You are moving to save the lives of Your precious babies. We thank You for this. Please protect all the organizations and workers who give of themselves to serve these innocent ones. Surround them with angels and do not allow any harm to come to them, in Jesus' name.
As news is coming out of a potential overturn of Roe v. Wade, we need to double our efforts to pray. Although many areas of focus are important, I felt led to encourage people today to pray together over the people and organizations who tirelessly advocate for life every day.
Would you join me in praying the prayer below today?
View Comments (16)
"Dear Heavenly Father,
Thank You so much for hearing and answering our prayers for the overturning of Roe v. Wade. We don't know what all is going to happen yet, but You do. And we know and believe, according to Your Word, that we can and do have whatever we have asked You for in the name of Your Son Jesus—so we know that, whether now or later, You will overturn Roe and save the lives of the preborn.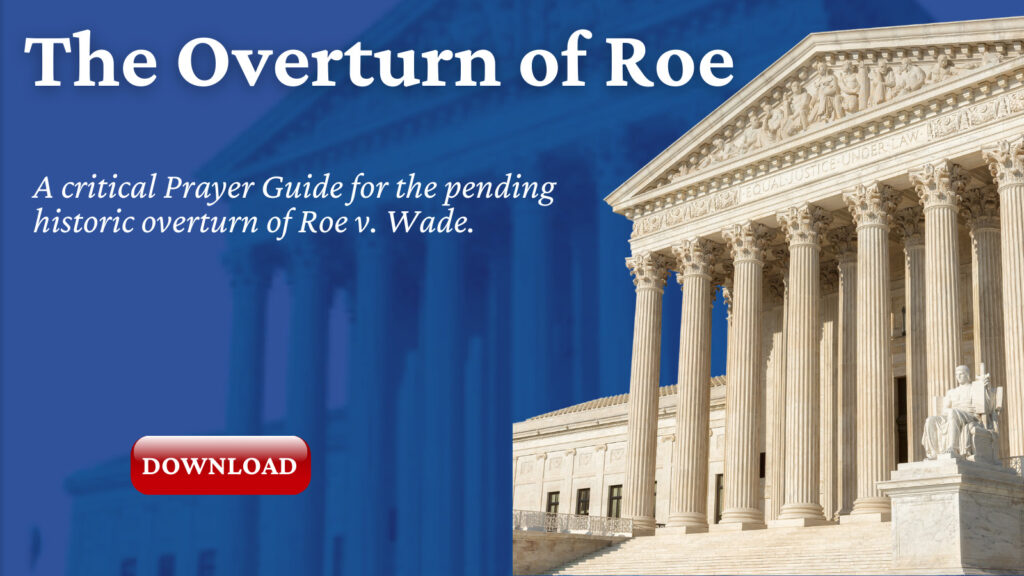 Father, as all these things are happening, we lift up pro-life organizations and workers to You. And in the name of Jesus, we ask:
That You would triple the contingent of angels You have assigned to these people and organizations.
Protect their funding and increase their financial provision and support.
Protect their staff from the hatred and vitriol of evil people who do not have Your heart for life.
Protect their websites and social media outreaches.
Secure their ability to reach people via email.
Protect their bank accounts and their ability to do business in every sphere.
Rebuke the devourer on behalf of all these people and organizations in the pro-life movement, Father!
And Father God, we also ask in Jesus' name that You would give pro-life people increased platform:
Give those who speak on behalf of the unborn a bigger microphone than ever, Father, and turn it up loud.
Open doors for the advocates of life. Open doors that no man can open and that no man can shut.
As they speak, give these precious workers the words to speak in due season. Give them such wisdom that no one can dispute with them, and no one can refute what they say.
Open the ears of every person who hears, and let them really listen and receive the truth about life and Your plans for every person.
O Father, we ask also that You would protect the health and safety of the pro-life workers:
Guard them and keep them as the apple of Your eye.
Hide them under the shadow of Your wings.
Protect their families.
Protect them from any enemy onslaught or retribution.
Let them dwell in the secret place of the Most High and abide under the shadow of the Almighty. Let no evil befall them, nor let any plague come near their dwellings (Psalm 91).
Father, we pray also that You would do a mighty work in the hearts of those who have advocated for abortion:
Change their hearts. Turn their hearts toward You.
Give them ears to hear You and eyes to see You.
Appear to them at night; give them visions of Jesus, the Man in white, and let them be forever changed by encounters with Your Son!
Let the court rulings and wisdom in support of life come forth quickly.
Let the evidence burn so deeply into the hearts of those who have embraced death that they are forever changed. Let them turn from death to LIFE.
Let them know You, Father, and Jesus Christ whom You have sent—as well as the abundant life that Jesus lived, died, and rose again for us to have.
O holy Father, You love these precious babies. Show Yourself today as the Father of the fatherless and the Defender of the helpless. Show Yourself to Your people as our Glory, and the Lifter of our head. Let good news come forth for the cause of life, and protect both all those who are advocating on behalf of Your innocent ones:
Every pro-life worker;
Every intercessor;
Every pro-life judge;
Every pro-life organization;
Every pro-life journalist;
Every pro-life politician;
Every pro-life marcher at our assemblies; and
Every other person who is defending the cause of the unborn.
Thank You, Father God. In Jesus' name we pray. Amen and amen."
Did you pray this prayer today for protection of all who are defending LIFE? If so, leave a comment below and add your favorite Scripture or prayer points on this topic!
Jamie Rohrbaugh equips people to walk in the manifest presence of God. She is the author of over 20 books, including 7 Days of Praying for Your Children: Help, Hope, and Encouragement for Your Parenting Journey. She blogs for a global readership at FromHisPresence.com, where she writes about prayer, the prophetic word, living supernaturally, inner healing, and Kingdom wealth. Her writing is featured on YouVersion, Charisma Magazine, The Elijah List, Spirit Fuel, and various other ministry outlets. Her podcast, Take Your Territory with Jamie Rohrbaugh, provides free mentoring and is instantly downloadable on most podcast services. You can also download her free ebook, Praying the Names of God: 555 Biblical Names of God and How to Use Them in Prayer and Worship, here. Photo Credit: Getty Images
Partner with Us
Intercessors for America is the trusted resource for millions of people across the United States committed to praying for our nation. If you have benefited from IFA's resources and community, please consider joining us as a monthly support partner. As a 501(c)3 organization, it's through your support that all this possible.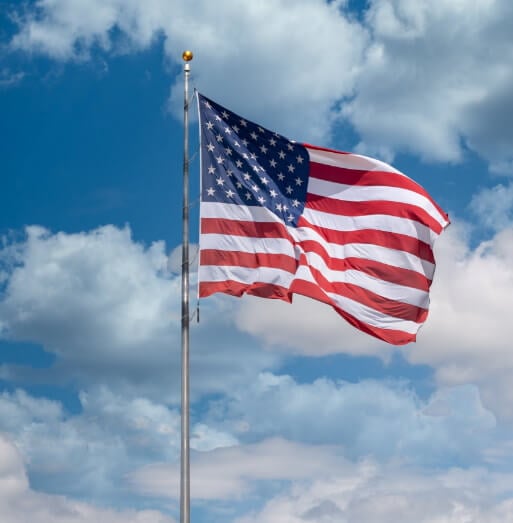 Become a Monthly Partner