Praying Scripture for Soldiers in the Desert
Lori Meed, IFA Contributing Writer
|
June 25, 2022
Praying Scripture for Soldiers in the Desert
Lori Meed, IFA Contributing Writer
|
June 25, 2022
I Prayed
have prayed
Father, we pray for every soldier in our military, especially those are currently overseas in the desert. Guard them and keep them, God, and make them more aware of your presence.
As our military is succumbing to woke ideologies and our cadets are being taught divisive lies, we must keep our soldiers in constant prayer.
Nehemiah 9:19-21
"Because of Your great compassion You did not abandon them in the desert. By day the pillar of cloud did not cease to guide them on their path, nor the pillar of fire by night to shine on the way they were to take. You gave Your good Spirit to instruct them. You did not withhold Your manna from their mouths, and you gave them water for their thirst. You sustained them…in the desert."
View Comments (10)
Father, we come boldly before Your throne of grace today, as family of armed forces members, to bring our hearts and minds to peace, and to intercede for those deployed into desert regions. Firstly, we declare our trust and hope in You alone as the One who watches over our service members and neither slumbers nor sleeps. You will guard their going out and their coming in, their laying down and rising, now and forevermore. You are the shade at their right hand – the sun will not harm them by day nor will anything that comes out in the moonlight injure them at night. (Ps.124) We also acknowledge the sins of our government, our Commander in Chief, and those who are in authority over the military. They have sinned against You in embracing an LGBTQ+ agenda, in condoning abortion, and using taxpayer money to fund sex change surgery for soldiers. They have emasculated our fighting force. They have behaved wickedly, persecuting chaplains and others who follow You in all their ways. Father, forgive them – they know not what they do. We forgive them and we say – they owe us no debt. Heal our land and heal the armed forces. Have mercy on our soldiers and others in the armed forces. We cancel any assignments against them for evil, and close any door opened by the aforementioned sins.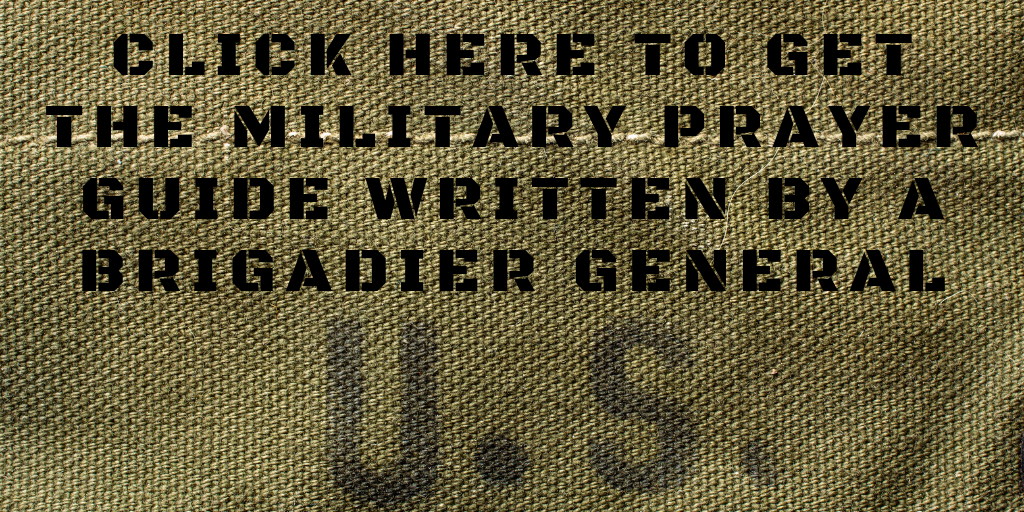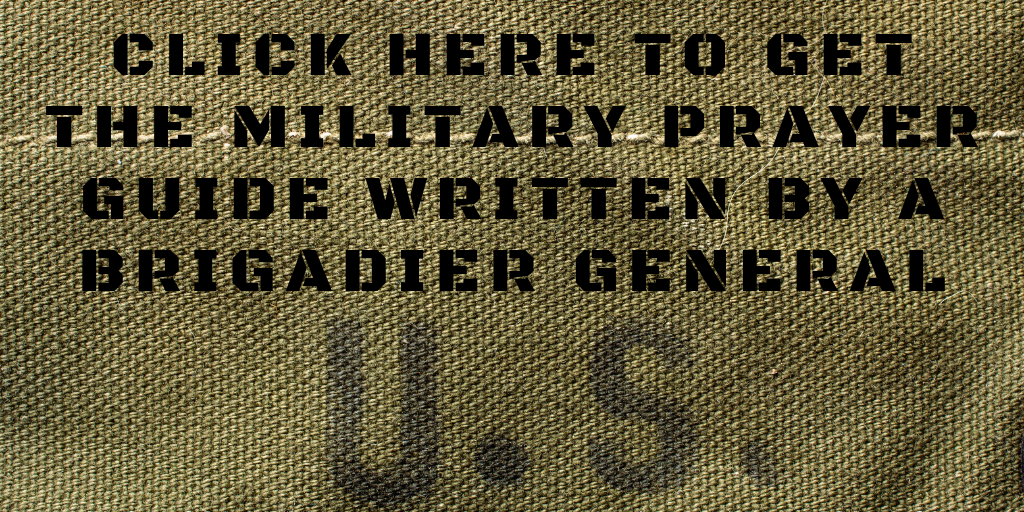 We ask that our soldiers and their commanders would not lean on their own understanding or be wise in their own eyes, but instead trust in You and You will make their paths straight. (Prov.3) Let them not fear because You are with them; let them not be dismayed for You ARE their god. You have promised to strengthen and help each one and uphold them with Your righteous right hand. (Is.41) Let each one say, "The LORD is my rock, my fortress and my deliverer; my God is my rock, in whom I take refuge, my shield and the horn of my salvation, my stronghold." Thank you that these soldiers can lie down and sleep in PEACE – though they may be alone and without cover in the desert – because You make them DWELL in safety. (Ps.4)
You have commanded this military unit to be strong and courageous, to be neither afraid nor dismayed because You are with them. Help each one NOT to allow Your word to depart their mouths, so that they can be careful to do all you ask, and have great success. (Josh.1:9) You give strength to the weary and increase the power of the weak. Even youths grow tired and weary, and young men stumble and fall; but those who hope in You LORD will renew their strength. Our soldiers will soar on wings like eagles; they will run and not grow weary, they will walk and not be faint. (Is.41)
Lord, when these soldiers feel alone and perhaps forgotten, let them remember these words from, Deuteronomy 32:10 ,"He found him in a desert land, and in the howling waste of a wilderness. He encircled him, He cared for him. He guarded him as the pupil of His eye." Then each one will acknowledge no God but the Living God, Yeshua, because You cared for them in the wilderness, in the land of burning heat. (Hos.13:4b-5) There each one will see how the Lord their God carried them, as a father carries his son, all the way they went until they reach the end of their mission, and are safely home. (Deut.1:31). Even as You are the cloud that covers each one by day ,and the fire that guards them by night, we know that You will send Your Spirit with manna – Your Word – and the water of the Spirit, living water – when they thirst. You say that those who hunger and thirst for righteousness will be filled. As they are in the desert, cause them to hunger and thirst for you alone. (Matt.5) You have led them there to speak tenderly to them and show them Your salvation. They will no longer run after other gods or call them Master but will call You Husband. (Hosea 2)
Father, we thank you that You have heard us and will answer our petitions and prayers for our soldiers. To Him who is able to keep you from stumbling and to present you before His glorious presence without fault and with great joy – to the only God our Savior be glory, majesty, power and authority, through Jesus Christ our Lord, before all ages, now and for evermore! Amen. (Jude 24-25)
How are you praying for our soldiers? Share your thoughts and prayers below.
Author Lori Meed is an IFA intercessor who shares her wisdom and intercessory insight on Pray with Others LIVE. Join us Tuesdays at 12:15 pm ET for a time of praying together for God's purposes in our nation, covering the top issues and prayer needs from Headline Prayer. Photo Credit: Getty Images.
Partner with Us
Intercessors for America is the trusted resource for millions of people across the United States committed to praying for our nation. If you have benefited from IFA's resources and community, please consider joining us as a monthly support partner. As a 501(c)3 organization, it's through your support that all this possible.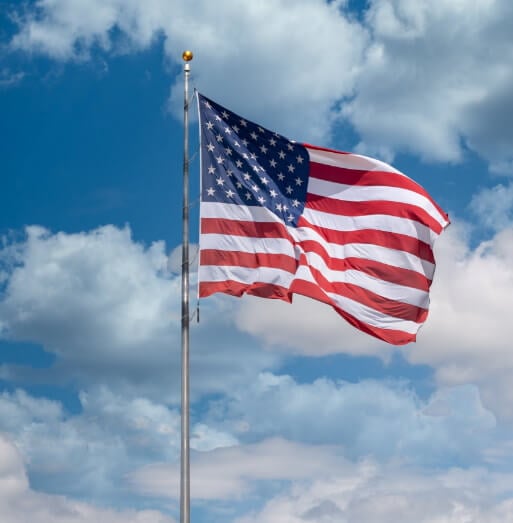 Become a Monthly Partner
You can post a prayer to share with others.
Alan V
June 25, 2022, 7:24 am
Father, we pray for every soldier in our military, especially those are currently overseas in the desert. Guard them and keep them, God, and make them more aware of your presence. Praise You that our military is Yours and You will bring them to Yourself.
Patricia G
June 25, 2022, 5:58 am
Dear Abba Father, First, I want to Thank You for interceding on behalf of all the unborn children who might have ended up in the abortion lab. Thank you for reversing Roe Vs. Wade and ending this critical issue in our government that has been evil in allowing millions of American and any nationality of babies to be killed in and outside the womb. You are a GREAT and MIGHTY God!! Please continue to protect our soldiers in the desert and to heal our land here in Israel and America. We are repenting of our past and present sins and ask for your forgiveness! We rely on You and You alone for our protection Father God. Thank you for sending your only son, Jesus to us! What a GIFT!! We LOVE you Mighty Jehovah, and help us to understand the scriptures so we can be prepared for the STORM!! I ask this in Jesus Name, Amen (Patricia L. Guterez)
Patricia G
June 25, 2022, 5:51 am
Father, we pray for every soldier in our military, especially those are currently overseas in the desert. Guard them and keep them, God, and make them more aware of your presence.