The Coming Storm
Kim Potter, IFA Contributing Writer
|
June 25, 2022
The Coming Storm
Kim Potter, IFA Contributing Writer
|
June 25, 2022
I Prayed
have prayed
Father, we pray that You would give us strength and courage to weather the coming storm. We pray for peace in our nation, God.
"Things are heating up!" As I heard those words, I knew God was confirming what He had spoken to me earlier that day concerning a coming storm. Not only had He spoken it, but He displayed in plain sight the Word He had shared with me.
View Comments (48)
That morning I read prophetic words from numerous sources, yet they all disclosed the same thing. Things were going to heat up in our nation and the intensity of the heat would form a storm. God was warning His people to hold steady during the impending storm. Once the storm passed, the prophecy stated, things would cool down across our nation and there would be times of refreshing.
These prophecies were on my mind as my daughter, grandkids and I loaded up to head out of town for the day. According to local news, it would be a sunny hot day, with no rain in sight.  However, rain would have been a welcomed sight as our city had endured record-breaking heat for weeks.
After a day of browsing and eating, we began to make our way back home, planning a few more stops along the way. We were about thirty minutes from home when I noticed billowing dark clouds forming on the horizon. I glanced to my right toward the mountains. Trees were twisting and bending in the distance as the wind began to pick up. "Breanne, check the weather app," I instructed. "I believe a storm may be coming." My daughter quickly checked her phone only to discover there was no storm predicted. I drove on, now with an eye on what appeared to be impending bad weather.
After a couple more stops, leaves and debris swirled around our car and through the streets. The looming clouds grew darker as we drew closer to them. I said, "Listen guys, we are going to head on home. No more stops today. It appears a storm is rolling in." I drove on, as my hands tightened around the steering wheel.
Within minutes, rain and hail were pelting the windows. I fought to keep the car on the road as the wind increased, slowing my speed, as visibility had reduced considerably in the darkening atmosphere. Uncertain of what we had driven into, I pulled into a parking lot to wait out the storm. As I did, I glanced at the screen on my vehicle. It read 97 degrees.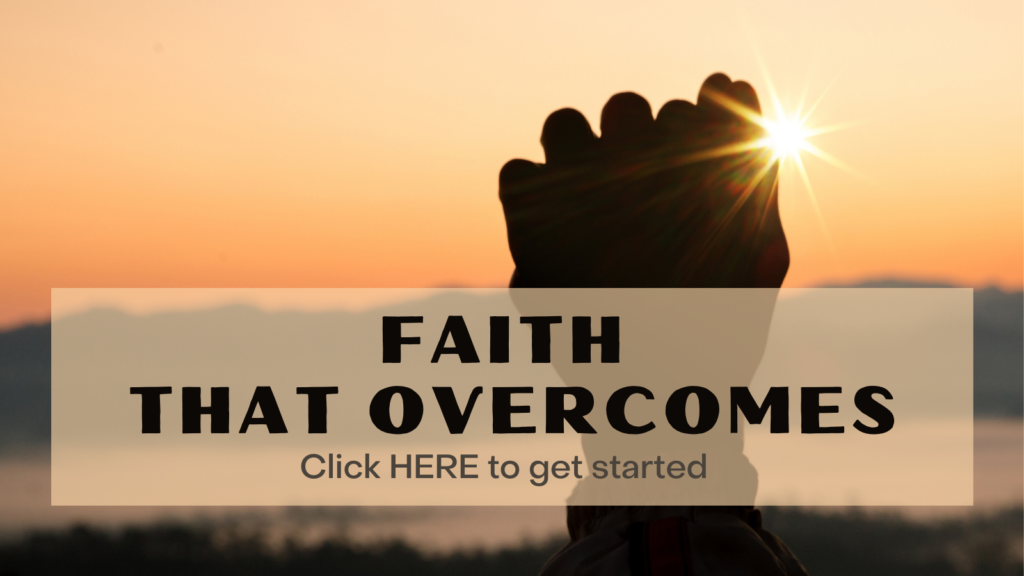 This impromptu storm continued to rage around us. Tree limbs slammed into buildings. Water rushed across the highway, taking debris with it. Quietly I prayed under my breath, not wanting to cause fear. Yet I wished I had my family safely home and my car in my garage. After about twenty minutes, the rain let up just a bit. Thinking I could make it home, I started the engine. As I did, I again glanced at my gauges. The temperature had dropped over 20 degrees! It now read 71 degrees.
I was astonished at how the temperature dropped drastically in such a short time. In that moment, the Lord spoke, "Isn't amazing how a storm can cool things down?!"
Ah. Although we may see things heating up all around us, we must not fear. He is instructing and encouraging us that when we see the heat intensify, we should take courage for the coming storm will inevitably cool things down.
Slowly I pulled back onto the highway, and we began our journey home. The torrential rain continued and the winds whipped around us. The effects of this unforeseen violent storm were evident. Roads were littered with debris. Pools of water stood on every road. Tree limbs floated across the highway. It was like driving through a mine field. And the trees that were unable to withstand the wind and rain lay across roads and houses. Yet, even while I took in the sights, I was encouraged. I knew God was speaking – He was bringing hope and comfort. I breathed a sigh of relief.
Finally arriving at home, I stepped out of my vehicle with renewed hope for the days ahead. Yes, a storm is coming. But we can hold steady during the storm, knowing He has a plan for His people. We can also know that once the storm passes, there will be times of refreshing as things cool down across the land.
I breathed in the cool air, thanking God for two things: Preparing His people and giving us hope of a good outcome. Hope that a time of refreshing was on its way.
Friends, the atmosphere is right for an impending storm. Things are indeed heating up. But God is not surprised. Not only that, but He has promised a time of refreshing after the storm. We only need to stay steady and do not cease praying. As we continue to keep your eyes upon Him, He will bring us through the storm. There is nothing to fear. He is, indeed, in the storm with us – declaring as He once did, "Peace, be still."
How are you praying over the coming storm? Share this article to encourage others to stay in prayer.
Author Kim Potter is a writer and the founder of A New Thing Ministries, which sends a daily teaching to thousands of people all around the world. Her articles have appeared on The Elijah List, Charisma, Spirit Fuel and iBelieve.com. Kim's message is one of hope. She speaks to the heart of those who have grown discouraged or disappointed by the circumstances of life, imparting hope. To receive her daily inspirational writings, go to www.anewthingministries.com. Photo Credit: Raychel Sanner on Unsplash.
Partner with Us
Intercessors for America is the trusted resource for millions of people across the United States committed to praying for our nation. If you have benefited from IFA's resources and community, please consider joining us as a monthly support partner. As a 501(c)3 organization, it's through your support that all this possible.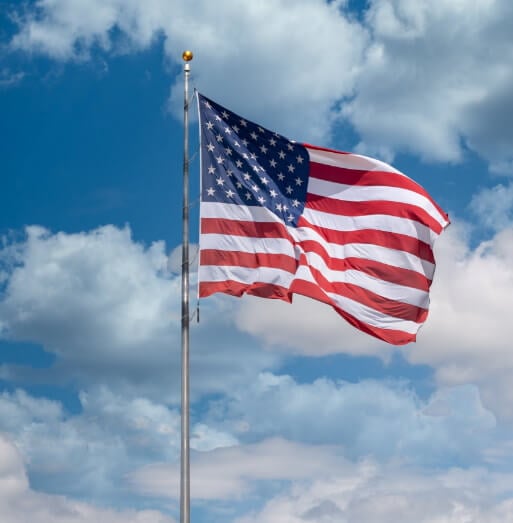 Become a Monthly Partner
You can post a prayer to share with others.
Priscilla M
June 27, 2022, 9:10 am
Father, we pray that You would give us strength and courage to weather the coming storm. We pray for peace in our nation, God. As we look at the wins God has given us does not mean we slow dow in the Spirit, but mean's we continue on as God leads us, God did not create us to fail but win with His Daily words he has given us to empower us. He is our shelter, provider, our strength, to continue on as He leads us: Jeremiah 17: 7 But blessed is the one who trusts in the Lord whose confidence is in Him. They will be like a tree planted by the water that sends out it's roots by the stream. It does not FEAR when the HEAT comes. It's leaves are always green never fails to bear FRUIT. Draw on the provider who gives us strength. Be blessed
David C
June 26, 2022, 10:59 am
Father, we pray that You would give us strength and courage to weather the coming storm. We pray for peace in our nation, God.
christine s
June 25, 2022, 7:52 pm
Jesus Christ you warned us in Matthew chapter 24 and other places, these things must come to pass, we hang on to You as the stronghold during this storm which is growing ever worse day by day until You finally return.
Marylynn L
June 25, 2022, 4:48 pm
Father, we pray that You would give us strength and courage to weather the coming storm. We pray for peace in our nation, God.
Elizabeth Q
June 25, 2022, 11:30 am
Praise You for the reversal of Roe v. Wade. Help us now to continue to banish the Spirit of Murder from our land, in Jesus name, in Your name! Keep us praying for the States, let us not consider this a won war, but just a won battle. We lift up our pastors, give them a joyous, hopeful spirit that would encourage Your people and warn them of this impending storm in our Nation and that it has a purpose: to cool down our nation! Help us to not fear and to trust in You alone. Lift up Your people, embolden us, in prayer and in action. Lord, You are the Alpha and the Omega, the Beginning and the End! There is no good thing apart from You!! Help us to remember that we are to stand with You against evil and that we have been born 'for such a time as this'! Lord, come and minister to us, place Your angels of protection around Your people. We ask that You would continue to reveal the rot and evil in our government and the companies inside our country. That You would tear them down and rid our land of all this evil and its perpetrators. Bring revival, the Third Great Awakening Lord!! We are crying out for an outpouring of Your Spirit! A New Wind and a Fresh Fire. Lord bind us ever closer to Thee! Let us not be distracted from Your calling. Help us to fix our eyes on You. Let us be cleansed vessels to take Your love to those around us. Give us Your words, Your eyes, Your mind, Your Spirit. Come Lord. Come and do a new thing in us, in Your Bride, in this nation, and in the world. In Your holy name we pray, Amen
France Marie G
June 25, 2022, 10:53 am
As we weather the storm already set in motion to increase in intensity, our hope and confidence remains in you Father God, for you are omniscient and permit these storms into our somewhat comfortable lives in order to shake off what You have determined must be melted away.. May we be transformed by the renewing of our minds, our thoughts, our actions.. for we are your people.. we belong to you... we are Your Bride in the midst of being sanctified and purified.. made beautiful while we await King Yeshua (Jesus) Messiah's Return! And by the power of The Holy Spirit may we be found proclaiming the Hope that resides within us to a frightened and dying world.
Angela R
June 25, 2022, 10:29 am
Ps. 92:10 Your anointing has made us strong and mighty. You've empowered our lives for triumph by pouring fresh oil over us. You've said that those lying in wait to pounce on us would be defeated, and now it's happened right in front of our eyes and we have heard their cries of surrender!
Alan V
June 25, 2022, 7:19 am
Father, we pray that You would give us strength and courage to weather the coming storm. We pray for peace in our nation, God. Be with us as You were with Daniel in the lions den and with Daniel's devout friends in the fiery furnace.