Pray to Protect Children under Siege
Kim Potter, IFA Contributing Writer
|
July 16, 2022
Pray to Protect Children under Siege
Kim Potter, IFA Contributing Writer
|
July 16, 2022
I Prayed
have prayed
Father, we pray that You would protect our children. Save them from those who wish to use and manipulate them, God.
My granddaughter is almost 13 years old. When she turns 13, she cannot drive or vote, but according to the Tennessee Mature Minor Doctrine, she can go to Vanderbilt Hospital on her own and begin procedures to transition gender—without her parents' knowledge or approval. What!?
View Comments (157)
One year ago, I became acquainted with the Mature Minor Doctrine when I discovered our state was allowing children (yes, children) to get a new, untested vaccine without their parents' consent. I perceived the dangers in this doctrine then. Today, I am astounded at how this is being used to the detriment of our children.
In recent news, Vanderbilt Health, including Vanderbilt's Pediatric Transgender Clinics, are implementing the mature minor doctrine to allow minors, as young as 13, to take complete control of this life-altering medical decision without parental consent.
According to this legal principle, a child can make medical decisions, receive vaccines, schedule a private appointment with a doctor to begin the process of gender transition treatment, all without informing their parents. However, according to U.S. Legal, "This doctrine has been consistently applied in cases where the minor is sixteen years or older, understands the medical procedure in question, and the procedure is not serious. Application of the doctrine in other circumstances is more questionable."
So how do states, including Tennessee, Arkansas, New Mexico, South Carolina, and Virginia, which have adopted this type of doctrine, allow children as young as 13 to make these decisions secretly without the parent's knowledge or consent?
These decisions should not be made by our children. Neither do they belong to our government, and they certainly do not belong to the medical staff at our local hospital. This doctrine must be stopped state by state.
I was not aware of this latest travesty until I received an email from Judy McDonough at IFAPray.org. Allow me to share the story behind this…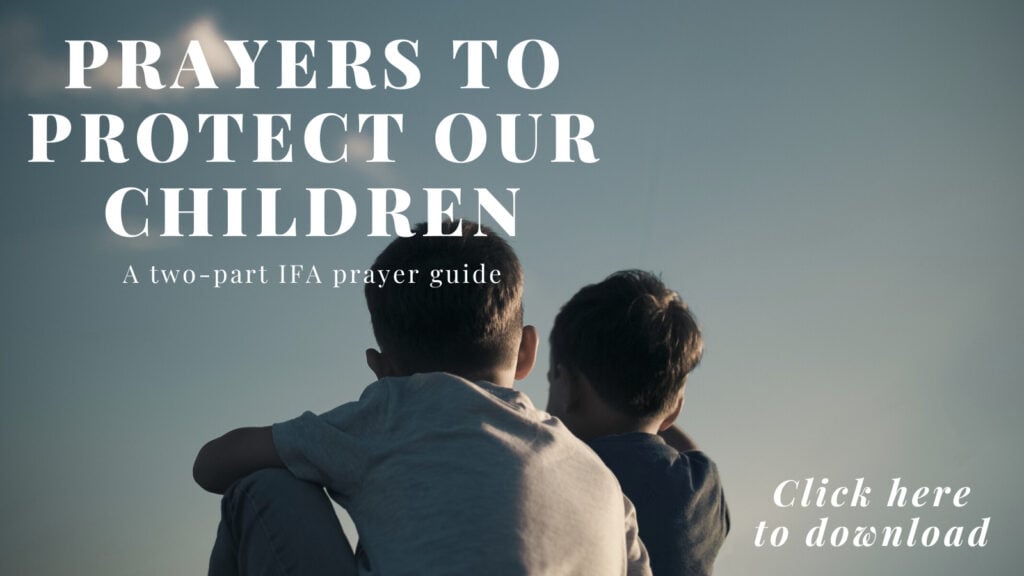 I was in my prayer time with the Lord one morning this week. As I sat quietly before the Lord, reading my Bible, the Lord brought IFApray.org to mind. He spoke to my heart and said, "Judy (McDonough, IFA Communications Director) is going to contact you to write something this week." I knew, without asking, that the Lord wanted me to write what I would be asked. After completing my prayer time, I headed to work and checked my email. I had received an email from Judy about the mature minor doctrine. In it, she asked if I would write a prayer guide for this issue. Of course, I would. That day, I began to study and search for what I would include. However, my day became busy, and I did not get it done.
As I prepared for bed that night I thought, "I will have to get up early and get this assignment done." Little did I know its importance to God. Throughout the night, as I slept, I dreamed of different things. Yet one thing was woven throughout the dreams of that night. Every now and then, within the dream, the Lord would speak a scripture and reference to me that He wanted in the writing assignment I was given. In the dream, I would grab a notepad and jot down the scripture, so I didn't forget.
Morning came, my eyes opened, and I jumped out of bed. I ran to my prayer room, grabbed a notepad, and wrote down all the scriptures God had instructed in the dream for the prayer guide to pray over the evil use of the Mature Minor Doctrine.
The Word of God declares, "So shall my word be that goeth forth out of my mouth: it shall not return unto me void, but it shall accomplish that which I please, and it shall prosper in the thing whereto I sent it" (Is 55:11.) I knew, without question, these were indeed the Words of God, the ones He wanted prayed over His children and this evil. They will not return void. They will accomplish all He sent them to accomplish. His anointing is on this assignment.
God does not take it lightly when the enemy attempts to hurt His children. In fact, He takes it personally. Jesus says in Matthew 25:40, "What you do to the least of these…you do to me."
But whoever causes one of these little ones who believe in and acknowledge and cleave to Me to stumble and sin [that is, who entices him or hinders him in right conduct or thought], it would be better more expedient and profitable or advantageous for him to have a great millstone fastened around his neck and to be sunk in the depth of the sea. Woe to the world for such temptations to sin and influences to do wrong! It is necessary that temptations come, but woe to the person on whose account or by whom the temptation comes! (Mt 18:6,7).
Parents, grandparents, and intercessors, we cannot allow this to continue. God has given us the words He would have us pray over this agenda and His Word will not return void. It will accomplish what it is sent to accomplish. Join us today in prayer and action to stop this evil use of the Mature Minor Doctrine and to stop the enemy's attack on our children's identities, sexuality, health, and well-being.
How are you praying for our children? Share your thoughts and prayers below.
Author Kim Potter is a writer and the founder of A New Thing Ministries, which sends a daily teaching to thousands of people all around the world. Her articles have appeared on The Elijah List, Charisma, Spirit Fuel and iBelieve.com. Kim's message is one of hope. She speaks to the heart of those who have grown discouraged or disappointed by the circumstances of life, imparting hope. To receive her daily inspirational writings, go to www.anewthingministries.com. Photo Credit: Annie Spratt on Unsplash.
Partner with Us
Intercessors for America is the trusted resource for millions of people across the United States committed to praying for our nation. If you have benefited from IFA's resources and community, please consider joining us as a monthly support partner. As a 501(c)3 organization, it's through your support that all this possible.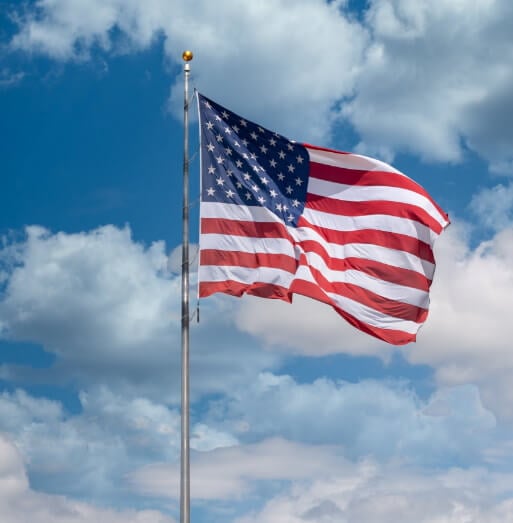 Become a Monthly Partner
You can post a prayer to share with others.
Joe J
July 17, 2022, 12:46 pm
Lord I pray you protect our children. Lord every time the evil people of the world try to hurt even one of them I pray you interfere and confuse the assailant. Make their evil come into the light Lord and expose those that think they are some type of authority in your world Father. For only you Lord are the one that can change hearts and minds. I pray for a spiritual awakening in our world for those that are lost to see your light and be broken from the ways of the evil one. In your name I pray Jesus. Amen
christine s
July 16, 2022, 6:43 pm
Father, we pray that You would protect our children. Save them from those who wish to use and manipulate them, God.
Lucilla S
July 16, 2022, 12:06 pm
Abba Father, I want to praise and thank You for Your Word that does not return to You void, but accomplishes that for which it is sent forth to accomplish. I decree that no weapon formed against Your children will prosper. I break crush, smash and destroy all the evil works, plots, plans, and schemes of the enemy to harm the children in any way shape or form. I call for justice to be served for ALL those involved in these atrocious decisions who are unwilling to repent. I ask that this Minor's Act be reversed and sent to the pit of hell where it originated. In Jesus' name!
Kathy B
July 16, 2022, 9:49 am
Father, we pray that You would protect our children. Save them from those who wish to use and manipulate them, God. We pray that our children will hear the voice of their Great Shepherd, and the voice of another they will not follow. We pray for the medical establishments and the schools evil agendas to be overturned, and for a wave of revival to sweep through, bringing repentance and revival.
Alan V
July 16, 2022, 9:11 am
Father, we pray that You would protect our children. Save them from those who wish to use and manipulate them, God. Bind the strongman, O Lord, protect the children from demonic oppression. In Jesus holy name. Amen.