Pray for War Victims in Ukraine
Remco Brommet, IFA Contributing Writer
|
April 5, 2022
Pray for War Victims in Ukraine
Remco Brommet, IFA Contributing Writer
|
April 5, 2022
I Prayed
have prayed
Father, we pray for the victims of this senseless war in Ukraine. We pray that You would comfort them and guard them. Grant them healing, Lord, and be their strength and refuge.
As intercessors laboring with our partners in Ukraine we may rejoice and praise God for the miraculous things that have happened there so far. At the same time, we are staying vigilant and watch the geopolitical shifts and their effect on the world' balance of economic, military, and spiritual power that this war is bringing about.
Russian troops are withdrawing from northern Ukraine and Kyiv, and are focusing their efforts on the east, in particular the more pro-Moscow Donbas region, what some experts believe to be a shift in policy to give Moscow more leverage at the negotiating table. According to Peter Oswalt of Arise: Life, who has been providing daily prayer updates on Ukraine, this shift is an answer to prayer. No-one expected this to happen, he states in a video-taped prayer update on April 4. Experts have weighed in to say that while Moscow puts a strategic spin on their shift, their bombing of civilian targets and shift to the east signify a failure of their main objective – to capture Kyiv.
View Comments (16)
Now, another area for urgent prayer is coming into focus. As Russian troops withdrew and Ukrainian troops retook town after town, evidence of atrocities against civilians has come to light.  Reports in Newsmax and BBC News describe the discovery of executed civilians, some tied with their hands behind their backs and bullet wounds in their heads, still lying in the street where they fell, many others buried in shallow mass graves. According to the reports, the villages of Bucha and Motyzhyn have especially been hit hard. Ukrainian officials estimate the total number of civilians killed and buried in mass graves to be 410.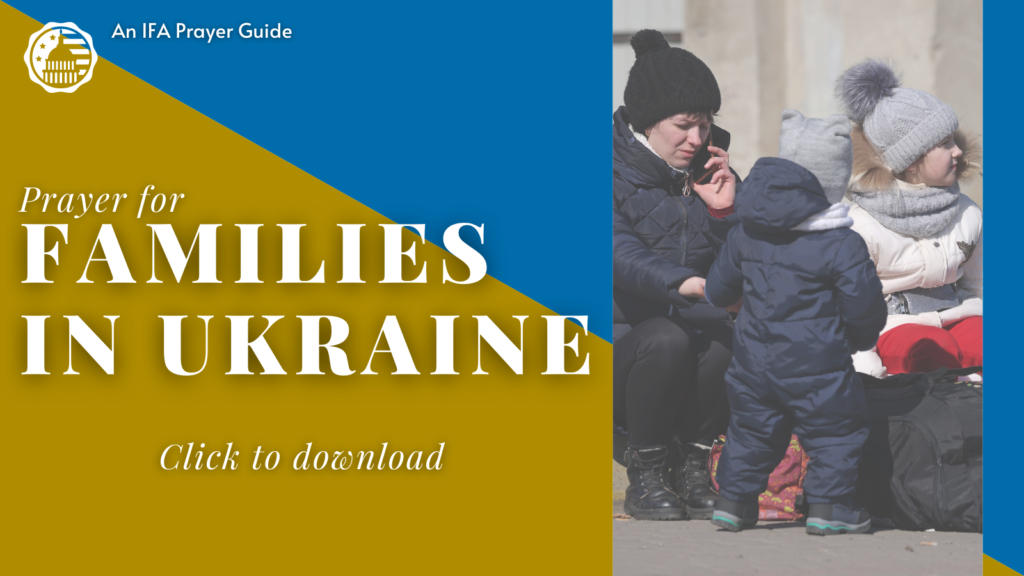 Photos, video footage and eyewitness accounts of summary execution by Russian soldiers are hard to watch and hear. They bring to the foreground the horrors of war – the slaughter of innocents that is bound to leave deep wounds. And let us not forget the many who have lost everything due to the shelling of civilian targets and the 4.1 million refugees who have had to leave their homeland, everything they owned, and in many cases their families. According to the UN, it is the largest refugee crisis since World War II. For civilians trapped in besieged cities like Mariupol, the situation is dire as well. Humanitarian aid can't reach the hundreds of thousands trapped there amid the ruins, leaving them without water, food, or medical supplies.
This calls for urgent prayer, not only for humanitarian aid to get where it needs to go, for refugees to reach safe havens, and trapped civilians to be rescued, but also for deep healing in the hearts of the millions of war victims.
Sometimes it is difficult for us to imagine the pain of losing everything we have, having to flee our country, or finding out that our closest family members were brutally executed by occupying forces. Most of us have not had to experience that, thankfully. The wounds of such suffering and injustice go deep and take a work of God deep inside the suffering soul to heal.
While He does not prevent mankind from warring against itself, He does offer salvation and healing to those who seek Him amid its suffering and devastation. According to Psalm 34:18 "The LORD is near to the brokenhearted and saves the crushed in spirit," and in Psalm 147:3 it says, "He heals the brokenhearted
and binds up their wounds."  Those promises are tremendously significant in times of very acute and unbearable pain like what we have seen unfold in Ukraine. They give us a rich basis for intercessory prayer on behalf of a suffering nation because their suffering also provides a tremendous opportunity for them to seek God in their pain and find in Him the peace, deliverance, redemption, and healing that can come from nowhere else but Him and that He longs to give.
With that great promise in mind and knowing that God's heart breaks for the broken-hearted victims of injustice and that He wants us to intercede for them, let us pray fervently for the victims of the Ukrainian war.
Pray that God would supernaturally open the door for humanitarian aid to reach Mariupol and other cities still under siege.
Pray that the 4.1 million refugees will reach safe havens, and that the Church throughout Europe would be front and center to minister to them with food, shelter, love, and the gospel of Jesus Christ.
Pray that the vulnerable among them will be protected from profiteers and human traffickers.
Pray for separated families to find ways to stay in touch and be eventually reunited.
Pray for the families and friends of those who were executed by Russian troops to find comfort and healing in the Lord Jesus Christ.
Pray for those who have lost everything due to shelling and fighting to find hope for restoration and emotional healing of their loss in Christ.
Pray for the Ukrainian government to be able to rebuild infrastructure and restore access to basic needs.
Pray for God to stir the hearts of the rest of the world to help Ukraine long-term so that it can recover and rebuild.
Pray for the global Church to unite like never before to become an agent of aid to the hurting, comfort for the grieving, and restoration for those who have lost homes and livelihoods.
How are you praying in this time of crisis? Share to encourage your friends and family to pray as well!
Author Remco Brommet is a pastor, spiritual growth teacher, and prayer leader with over 40 years' experience in Europe, Southeast Asia, Africa, and the US. Born and raised in the Netherlands and pastoring his first church in Amsterdam, he moved to the US in 1986. He and his wife Jennifer currently live north of Atlanta, GA When not writing books, he blogs and assists his wife as content developer and prayer coordinator for True Identity Ministries. Jennifer and Remco are passionate about bringing people into a deeper relationship with Christ. Picture Credit:
Partner with Us
Intercessors for America is the trusted resource for millions of people across the United States committed to praying for our nation. If you have benefited from IFA's resources and community, please consider joining us as a monthly support partner. As a 501(c)3 organization, it's through your support that all this possible.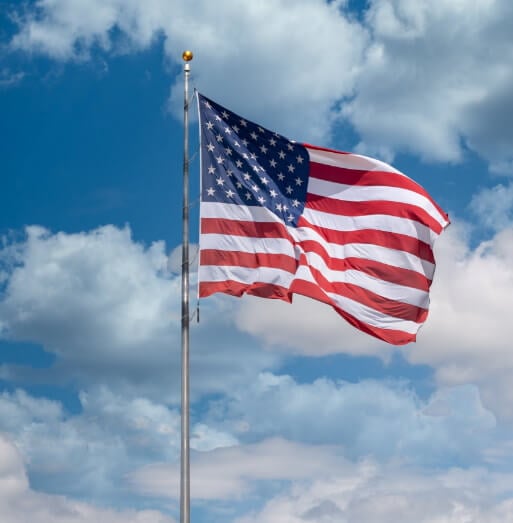 Become a Monthly Partner
You can post a prayer to share with others.
Carole W
April 5, 2022, 2:27 pm
Father God, we look to You for the needs of the people of Ukraine. Only You are able to restore, bring spiritual and physical healing, and turn the situation to align with Your will. Father raise up an army of intercessors and an army, who like those in Matthew 25, will care for the needs of the least of these - giving financially as well as giving of their physical presence bringing aid as needed. In Jesus' Name. Amen.