Praise! An Update on Bibles in Schools
Gloria Robles, IFA Contributing Writer
|
July 5, 2022
Praise! An Update on Bibles in Schools
Gloria Robles, IFA Contributing Writer
|
July 5, 2022
I Prayed
have prayed
Father, we pray for the ministry of Bibles in Schools. We thank you for their success, Lord, and we pray that You would continue to bless their efforts.
In May 2022, Intercessors For America held a webcast with a woman named Hannah Sailsbury. She shared the remarkable story of her ministry called Bibles in Schools. The heart of her ministry is for all children to have access to bibles. School libraries are now being filled with LGBTQ books and other very dark books. Bibles in Schools exists for children to be able to check out bibles and take them home, just as they would any library book.
View Comments (20)
IFA published her interview that included praise reports and how we can pray. In one month we received word from Hannah. She was excited to share how God has answered prayers, and is thankful to you for praying. 
"Dear IFA team,
Thank you to your organization for interviewing me and spreading the mission of Bibles in Schools.  We exist to donate engaging Bibles to public school libraries, but we could not continue this mission without the support and prayer from people.—Thank you for your ministry of rallying prayer warriors across America to not only PRAY but GO!  As the body of Christ, we can get so much more accomplished together! God is on the move."
 "Below are a few stories of how your supporters have rallied around Bibles in Schools!"
After seeing the IFA interview, an 87 year old woman in South Carolina bought 60 Action Bibles. She contacted Bibles in Schools wanting to know the process of getting these bibles into her local schools. She already has meetings with three school libraries. One of the librarians was very excited, as they had just thrown away very old, moldy Bibles. She wanted multiple action bible copies. 
A woman in Georgia helped follow up with schools, and Bibles in Schools was able to get in three of her county schools.
Many people gave and signed up for the monthly prayer email list.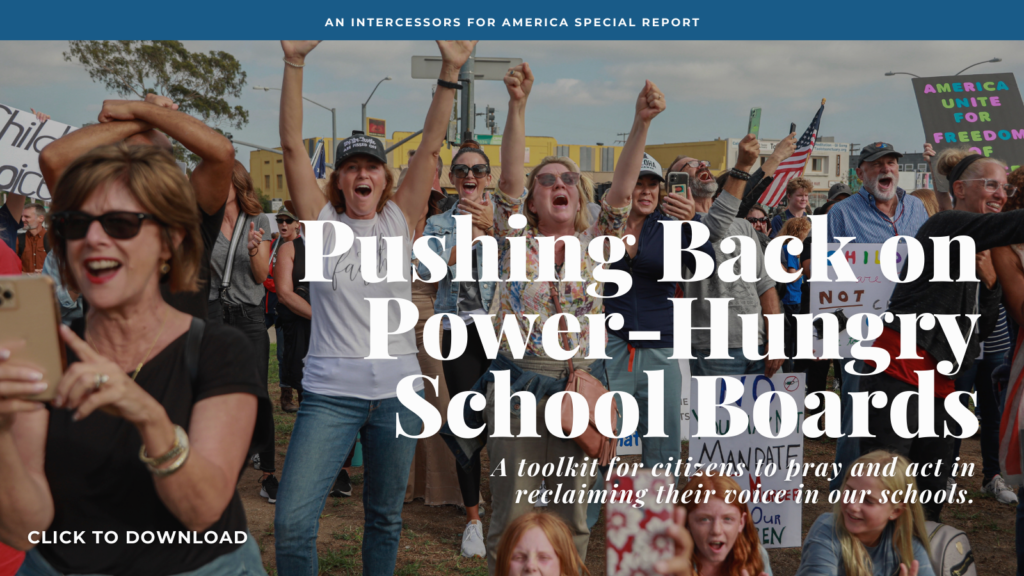 Lori, from California read the article on IFA.  She said she spent 50 years away from God, but is now on fire for Him!  She has been busy calling schools in California!  Her friend is a librarian and has been a big help as she told us they were just given LGBTQ books and told to put them on the library shelves.  With Lori's help, we have donated to 5 schools there.  
Some of the schools denied the requests and said she couldn't donate Bibles.  Even through the disappointments, she said, " The Holy Spirit reminded me this morning, that the battle is the Lord's and to stay the course. I had myself scheduled to go to the gym (very rarely do I not want to go). I was thinking about canceling. The negative responses wore me down. I'm glad I went. As soon as I put my earbuds in, and the worship music began, I was lifted up, reinvigorated, and refreshed."
Isn't it amazing how good God is? These are the reports we know of, I'm certain there are stories yet to be told. Can we praise God for what He has done and what He is doing in schools through his Word?
Please continue to pray for Hannah Sailsbury and Bibles in Schools.
Continue to pray for open doors for the Bibles to be allowed in these states: New Mexico, North Dakota, Connecticut, New England, Maine, Vermont, New Hampshire, Rhode Island, and Massachusetts.  Lift each state by name before the Lord and ask Him to move over the administration, teachers, and parents.
Share the message of this ministry and prayerfully ask the Lord how you can help bring the word of God into the schools in your cities. 
To learn more about this or get in touch visit https://www.biblesinschools.org/. 
Lord, 
We are so thankful to You for this ministry. Thank You for the freedom in this nation to have access to bibles. Thank You for hearing our prayers and answering. Continue to bless Bibles in Schools to share the message of hope Your word offers and the hope this world needs. 
We are thankful for every person who has signed up to help. Give them courage to continue even in the face of resistance. 
We pray for those who will sign up, we pray that You would give them supernatural favor when they meet with libraries. 
We pray that You would move over the hearts of the administration, and school board who are resisting Bibles coming into libraries. Your word is living and active, it pierces and discerns the hearts and motives of man. We pray that when they are reviewing the Bibles, that Your word would come alive to them personally. Speak to them through Your word. 
We pray and bless every single child who will check out a Bible. We pray for these little storytellers to preach to their classmates, teachers and families. We know Your words will never return void.
Are you thankful for what God is doing? Share your thoughts and comments below.
Author Gloria Robles is a passionate intercessor with a prophetic voice for today. For more from Gloria, go to Spotify or Anchor to listen to her podcast Something To Share. Photo Credit: Ben White on Unsplash.
Partner with Us
Intercessors for America is the trusted resource for millions of people across the United States committed to praying for our nation. If you have benefited from IFA's resources and community, please consider joining us as a monthly support partner. As a 501(c)3 organization, it's through your support that all this possible.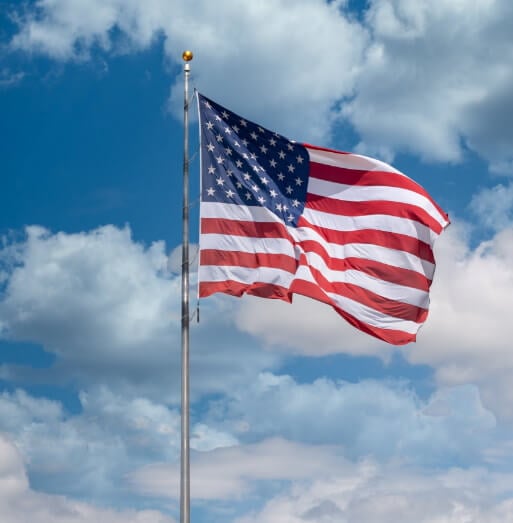 Become a Monthly Partner
You can post a prayer to share with others.
christine s
July 5, 2022, 6:30 pm
Yay! Thank You Jesus Christ! Progress!
Alan V
July 5, 2022, 8:37 am
Father, we pray for the ministry of Bibles in Schools. We thank you for their success, Lord, and we pray that You would continue to bless their efforts. Praise You for all ministries of good works You have sent O Lord. Use them mightily, if it pleases You. Amen.