Asserting Our Authority Over PACs
Mavourene Robinson, IFA Contributing Writer
|
July 5, 2022
Asserting Our Authority Over PACs
Mavourene Robinson, IFA Contributing Writer
|
July 5, 2022
I Prayed
have prayed
Father God, as God of truth we are standing in the gap, declaring that Your truth is marching throughout our nation and the nations. We say that every wicked word and work of those powers behind these PACs and their NGO partners will return to its' sender void. In Jesus' name, Amen.
Analysis. American leaders promised Political Action Committees (PACs) would protect the integrity of elections. During the decades since their expansion in 2002, it is clear that we were sold a bill of goods.  Admittedly, not all PACs are anti-American, and to say so would be disingenuous. However, PACs were invented specifically to affect the elections and the legislation in America.
Today, we are experiencing the fall-out of the control of well-organized, exceptionally strategized, and highly funded PACs in every aspect of our society.  For example, for decades one billionaire investor has funded socialist PACs for the sole purpose of electing Democrat Socialist and globalist candidates to transform our Republic.  What have been their gifts to the American electorate?   District Attorneys who refuse to prosecute and penalize criminals, sheriffs who either do not understand or refuse to serve as they are constitutionally required, and elected officials at every level whose primary goal appears to be the dismantling of America one state, city, and family at a time in their march toward globalism.
View Comments (6)
In Maryland, as is likely for every state, the powers behind these PACs appear to operate with impunity, relying on smear campaigns, slander, and libel. We are no longer ignorant of the devil's devices.  Together we have the authority and the power to claim the promises of God in Deuteronomy 28:7, specifically "The Lord will cause your enemies who rise against you to be defeated before you. They shall come out against you one way and flee before you seven ways."
Our unified and consistent declaration of God's promise in this area is urgently needed for every candidate who is standing for righteousness, justice, and truth.  The battle is real. As a political candidate, I have a front row seat. I am watching good people being attacked in their campaigns for federal, state, and local positions.  With the praying and interceding Church on the wall, these ones need not be left alone on the battlefield.  Moreover, the sources feeding these PAC attacks need to finally be destroyed—not merely wounded or stunned into a temporary stand down, but destroyed such that they are unable to regenerate or replicate.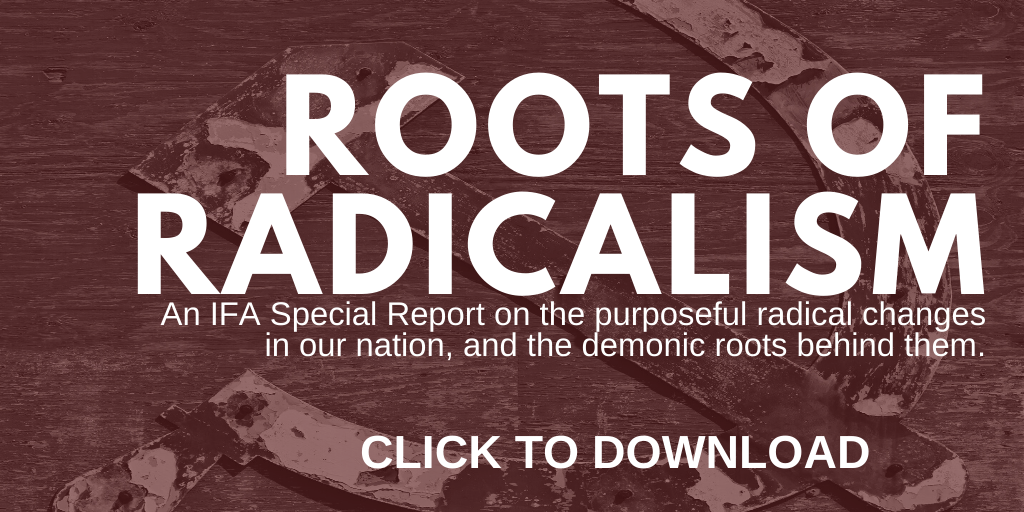 Through the inspiration of Holy Spirit, Paul taught us "For though we live in the body, we do not wage war in an unspiritual way, since the weapons of our warfare are not worldly, but are powerful through God for the demolition of strongholds. We demolish arguments and every high-minded thing that is raised up against the knowledge of God, taking every thought captive to obey Christ." As the Church, although we are still increasing in our understanding of this passage, I see this area of battle as another opportunity for us to deepen our understanding by doing.  Consequently, I am asking that we join together to learn by doing. I am asking that we wage war against the prince, principalities and rulers of darkness that are feeding all PACs, non-government organizations (NGOs), non-profits and charitable organizations whose missions oppose the ways of God and the true foundations of our nation.
How will we fight this battle together? There are several ways, and they each begin with prayer.
Target Wealth
Pray and declare Proverbs 13:22 toward anti-God organizations, specifically commanding the promise that the wealth of the unrighteous has been stored up for the righteous and will soon be cut off.
As God blesses us, let's allow Him to direct how we steward our wealth in this cause to expose, counter and ultimately dismantle these organizations.  We have seen the power of our persistent prayer, declaration and righteous resistance to defeat Roe. Well, the Church has the same power over these organizations.
Do Your Homework
Prior to supporting a cause or a candidate, conduct your own research. Oftentimes, the devil is in the details.  Often the mission statement of radical progressive organizations seems innocuous, yet their activities reveal the truth. For example in my research I found that the Sierra Club, whose mission includes wildlife conservation and "Keep(ing) the pressure on politicians and corporations to ensure safe and healthy communities", only endorses and contributes to candidates committed to defunding law enforcement, removing Student Resource Officers (SROs) from schools, and mandating implementation of Critical Race Theory (CRT).
When we engage in these battles, I believe that we gain access to the next level of faith, strength, and glory about which Paul speaks in 2 Corinthians 3:18 and for which we pray.
Mavourene Robinson is a homeschool mom, author, and intercessor. A former Senior Professional Human Resources, Mavourene began full-time ministry in 2014. A life-long learner about the intersections of faith with international relations and public policy, Mavourene is actively engaged in the areas of government, education, religion and domestic policy.
Partner with Us
Intercessors for America is the trusted resource for millions of people across the United States committed to praying for our nation. If you have benefited from IFA's resources and community, please consider joining us as a monthly support partner. As a 501(c)3 organization, it's through your support that all this possible.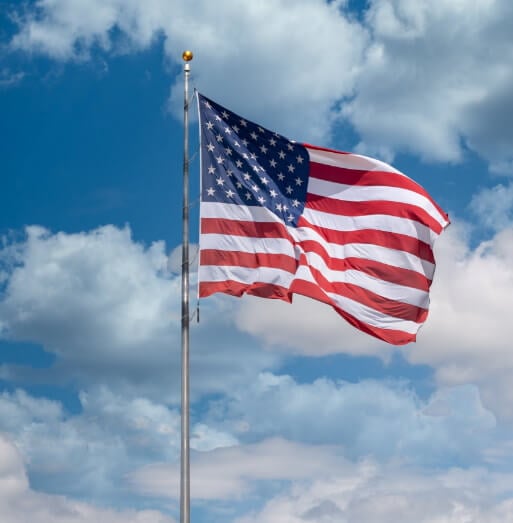 Become a Monthly Partner
You can post a prayer to share with others.
christine s
July 5, 2022, 6:33 pm
Mark 6:7 - And He called unto Him the twelve, and began to send them forth by two and two; and gave them power over unclean spirits; Luke 9:1 - Then He called His twelve disciples together, and gave them power and authority over all devils, and to cure diseases. Luke 10:19 - Behold, I give unto you power to tread on serpents and scorpions, and over all the power of the enemy: and nothing shall by any means hurt you.