Monkeypox: Pandemic Deja Vu
Angela Rodriguez, IFA Contributing Writer
|
June 2, 2022
Monkeypox: Pandemic Deja Vu
Angela Rodriguez, IFA Contributing Writer
|
June 2, 2022
I Prayed
have prayed
Lord Jesus, as we hear news about new diseases breaking out across the globe, we declare the promise of Psalm 91:6 that says "we shall not fear the plague that destroys at midday." You are our protector and shield.
"Fool me once, shame on you. Fool me twice, shame on me." We would be wise to consider this Chinese proverb as news stories about monkeypox flood the internet and newsfeeds. A little research reveals that the sudden emergence of this new disease threat seems more like a play stolen from the Covid-19 game book. In fact, the coordinated moves are written down in a detailed report that was released in November 2021 by the Nuclear Threat Initiative (NTI).
View Comments (9)
In March of 2021, NTI partnered with the Munich Security Conference to conduct a pandemic simulation exploring a fictional outbreak of monkeypox. The report, titled Strengthening Global Systems to Prevent and Respond to High-Consequence Biological Threats explains "the exercise examined gaps in national and international biosecurity and pandemic preparedness architectures–exploring opportunities to improve prevention and response capabilities for high-consequence biological events."
The NTI (Nuclear Threat Initiative) was co-founded by global activist and United Nations enthusiast Ted Turner. Participants in the NTI monkeypox simulation involved some of the same sponsors and players as Event 201. For review, Event 201 was a pandemic table-top exercise conducted a few months before the Covid-19 pandemic began which simulated the outbreak of a novel corona virus that was transferred from bats to pigs to humans. The Bill and Melinda Gates Foundation was involved in both events, as well as the Chinese Centers for Disease Control, Johnson and Johnson, John Hopkins Bloomberg School of Public Health, and the United Nations.
Other participants in the NTI simulation hailed from the World Health Organization, Wellcome Trust, Merck, and GAVI. Looking more closely at a few of these simulation players we see the same alliances forming for the same purpose–to get the world vaccinated. For example, Dr. Michael Ryan, executive director of the WHO Health Emergencies Program, was a very visible and vocal figure during the Covid-19 pandemic who strongly encouraged vaccination. Additionally, Dr. Margaret (Peggy) Hamburg is a board member of GAVI (the Vaccine Alliance), as well as a member of the global health advisory committee for the Gates Foundation. There were also expert contributors who acted as advisors to the tabletop scenario which included representatives who are employed by the Department of Homeland Security, U.S. Department of State, the Pandemic Action Network, Twist Biosciences and the J Craig Venter Institute. The NTI report was funded by the Open Philanthropy Project which is financed by the co-founder of Facebook, Dustin Moscovitz.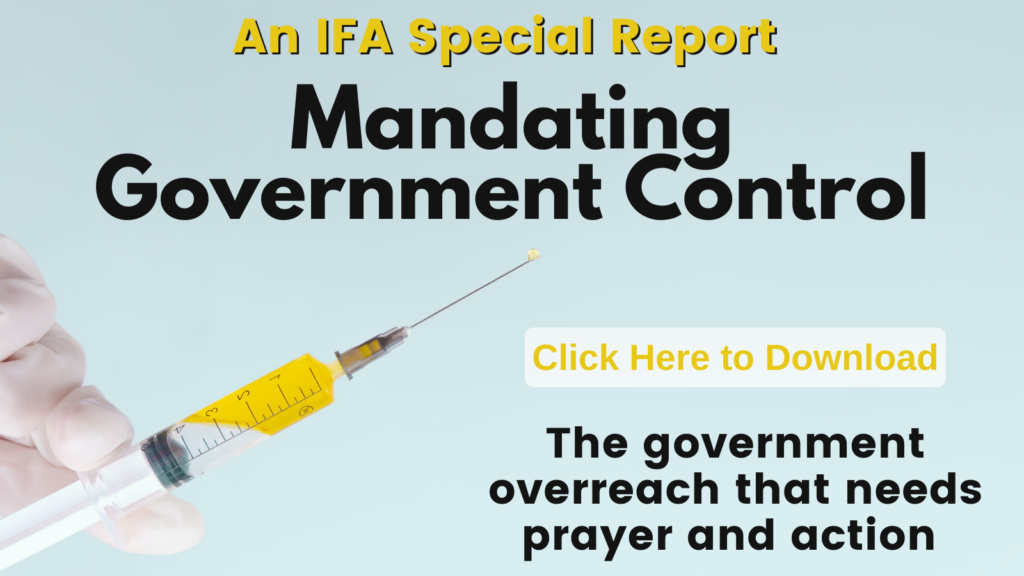 According to the NTI report's executive summary, "the exercise scenario portrayed a deadly, global pandemic involving an unusual strain of monkeypox virus that emerged in the fictional nation of Brinia, and spread globally over 18 months. Ultimately, the exercise scenario revealed that the initial outbreak was caused by a terrorist attack using a pathogen engineered in a laboratory with inadequate biosafety and biosecurity provisions and weak oversight. By the end of the exercise, the fictional pandemic resulted in more than three billion cases and 270 million fatalities worldwide."
Interestingly enough, the fictional bio-terror attack in the exercise scenario takes place on May 15, 2022. In real life, stories about outbreaks of monkeypox began to surface in newsfeeds by mid-May 2022. Also, in the monkeypox simulation the outbreak is caused by a terrorist attack using a pathogen engineered in a laboratory. One can't help but compare this to the Covid-19 virus that can be traced back to the gain of function research completed in the Wuhan Institute of Virology in China. Additionally, according to the National Pulse, a paper was published in February 2022 that was written by nine Wuhan Institute researchers that reveals the scientists were able to "identify a portion of the monkeypox virus genome, enabling PCR tests to identify the virus." Can someone say "Deja vu?"
Monkeypox is endemic to countries such as Benin, the Central African Republic, the Democratic Republic of the Congo, Gabon, Ghana, Ivory Coast, Nigeria, Sierra Leone and South Sudan. The outbreaks now happening on other continents are considered highly unusual. So far monkeypox has traveled around the globe to places such as Australia, Austria, Belgium, Canada, Denmark, Finland, France, Germany, Greece, Israel, Italy, the Netherlands, Portugal, Spain, Sweden, Switzerland, the United Kingdom and the United States. As of May 29, 2022, there were 257 confirmed cases worldwide.
The virus is considered a rare zoonotic disease which is spread between animals and people. It can enter the human body through broken skin, the respiratory tract, or the eyes, nose, or mouth. Large respiratory droplets can carry the virus, as well as bodily fluids or lesions. Close skin-to-skin contact during sex, as well as kissing and touching can spread it. Some health officials are speculating that the unprecedented outbreaks of monkeypox may have been triggered by sexual activity at two recent raves in Europe. According to the WHO, outbreaks are occurring among gay and bisexual men, but anyone can contract it. Symptoms include: a rash on the face, hands, feet and/or genitals, fever, swollen lymph nodes, head and muscle aches, and low energy. The risk of death is low–currently ranging from 3-6%.
The NTI monkeypox simulation included many strategic discussions that revolved around three "moves" which correlated with various scenario developments. Suggestions were made to tackle each "move" presented.
Move 1 in the simulation occurs on June 5, 2022 and begins with an "unusual outbreak" of monkeypox in the fictional country of Brinia, which has a population of 250 million. With 1,421 cases have been reported and four deaths have occurred. In response to the crisis, Brinia requests medical support from the WHO.
Move 2 occurs seven months later on January 10, 2023. By this time, the virus has spread to 83 countries, resulting in 70 million cases and more than a million deaths. There are no therapies or vaccines that can effectively fight the engineered virus so the only solution is to institute non-pharmaceutical measures such as "shutting down mass gatherings, imposing social distancing, and implementing mask mandates. These countries have also established large-scale testing and contract-tracing operations and scaled-up their health care systems to support anticipated growing case numbers." It is noted that some countries keep their economies open and do not put these measures in place and "these countries have experienced much worse outcomes in terms of illness and mortality than those that responded early and energetically." Supply chain problems are experienced all over the globe as well.
Move 3, according to the simulation, happens a year after the initial outbreak in early May 2023. By now there have been more than 480 million cases worldwide and 27 million fatalities. This is when the participants of the tabletop exercise realize that the pandemic was caused by a bio-terror attack.
The final phase of the hypothetical exercise takes place December 1, 2023. During this roundtable discussion, it's revealed that in total there have been 3.2 billion cases of monkeypox and 271 million deaths.
As participants worked through the training, they came up with these key findings: weak global detection, assessment and warning of pandemic risks; gaps in national-level preparedness; gaps in biological research governance; and insufficient financing of international preparedness for pandemics. It should be noted, however, that the NTI monkeypox simulation conceived of a scenario where the engineered virus would not respond to vaccines and this resulted in millions of deaths (p 12).
Recommendations were made to address the findings. Firstly, "the WHO should establish a graded, transparent, international public health alert system. The United Nations system should establish a new mechanism for investigating high-consequence biological events of unknown origin." Thereafter, "national governments must adopt a 'no regrets' approach to pandemic response, taking anticipatory action and "incorporate 'triggers' for responding to high-consequence biological events." Next, "the international community should establish an entity dedicated to reducing the risk of catastrophic events due to accidents or deliberate abuse of bioscience and biotechnology." Finally, "national leaders, development banks, philanthropic donors, and the private sector should establish and resource a new financing mechanism to bolster global health security and pandemic preparedness." Simulation participants agreed that a "new Joint Mechanism" was needed and that authorities such as the WHO and the United Nations should have authority over it.
After examining the NTI simulation report published in November 2021, one might ponder the words of Bill Gates, a self-proclaimed predictor of pandemics, as well as the largest funder of the WHO. In an interview with Veritasium in February 2021, he said, "Somebody who wants to cause damage could engineer a virus and so that means the cost, the chance of running into this is more than just the naturally-caused epidemics like the current one… certainly there will be more pandemics– in ways that humans interact with other species, these viruses are coming across the species barriers whether its bats or monkeys."
Gates gave a warning in November 2021 during a Policy Exchange interview where he declared, "You say, Ok, what if a bioterrorist brought smallpox to ten airports? You know, how would the world respond to that? There's naturally-caused epidemics and bioterrorism–caused epidemics that could be way worse than what we experienced today." In the same breath Gates also insisted that the formation of a new billion-dollar Pandemic Task Force "at the WHO level," would need to be created. Gate's new book, How to Prevent the Next Pandemic, is chock full of the disturbing details.
Is it a coincidence that the WHO met to discuss plans to dominate the world's health system a week after cases of monkeypox began to show up in newsfeeds? What are the chances that the World Economic Forum met the same week to discuss the future of the world's health? Klaus Schwab declared to his globalist cohorts, "Let's also be clear: the future is not just happening. The future is built by us, a powerful community–you here in this room. WE HAVE THE MEANS TO IMPOSE THIS STATE (of the future) ON THE WORLD."
It's no surprise that the first line of defense against monkeypox being touted by health agencies is vaccines. CDC Director Rochelle Walensky says, "The U.S. has the resources we need to help us respond to monkeypox in this country right now. We've been preparing for this type of outbreak for decades." In response to the first U.S. case, the government ordered millions of doses of smallpox vaccines from a Denmark-based company called Bavarian-Nordic. The company claims that their freeze-dried versions of the JYNNEOS smallpox vaccine can be used to prevent monkeypox.
The vaccines currently available are ACAM2000 and JYNNEOS which are licensed to prevent smallpox, but can also be used for monkeypox. However, like the Covid vaccines, both have been linked to adverse reactions such as myocarditis and pericarditis, which means the risks of taking the vaccine could be greater than actually getting the virus.
According to a U.S. military study published in 2015, at least one in 30 soldiers experienced heart inflammation when given the ACAM2000 smallpox vaccine. The package insert for the vaccine includes this warning: "Myocarditis and pericarditis, encephalitis, encephalomyelitis, progressive vaccinia, generalized vaccinia, severe vaccinal skin infections, erythema multiforme major, (including STEVENS-JOHNSON SYNDROME), eczema vaccinatum resulting in permanent sequelae or death, ocular complications, blindness or fetal death, have occurred following either primary vaccination or revaccination with live vaccinia virus smallpox vaccines. These risks are increased in certain individuals and may result in severe disability, permanent neurological sequelae and/or death."
A BJM case report published in 2018 that discussed the risks of the smallpox vaccine stated, "Although myocarditis has been reported following many different vaccines, the smallpox vaccine has the strongest association." Renowned heart doctor Dr. Peter McCullough has been warning about this as well. At the same time, he also reminds people that monkeypox should not cause panic or fear as it's difficult to spread and the recovery rate is very high if you were to contract the virus.
Back in July 2020, Klaus Schwab explained that as we face pandemics, "We have to prepare for a more angry world." But as Christians, we do not have to respond with anger. Instead, we take all matters to the Most High who sits enthroned in heaven.
Whether it's Covid or monkeypox, we conduct our own tabletop exercise with Jesus called prayer.
He already knows the scenario as well as the moves. Wisdom and discernment will be given in great measure and fear will be cast out quicker than you can say pandemic.
Prayer Point: Lord Jesus, as we face yet another globalist chess board, help us determine the right moves to respond. Let us take our cues from the Holy Spirit and the Word instead of the media and the so-called "pandemic experts." We trust you to guide us.
What are your thoughts on monkeypox? In light of what we've learned from the Covid pandemic, how should we respond to the news about it?
Angela Rodriguez is an author, blogger and homeschooling Mom who studies the historical and biblical connections between Israel and the United States. You can visit her blogs at 67owls.com and 100trumpets.com. Her latest book, Psalm 91: Under the Wings of Jesus, was released in June 2021. Photo Credit: Getty Images.
Partner with Us
Intercessors for America is the trusted resource for millions of people across the United States committed to praying for our nation. If you have benefited from IFA's resources and community, please consider joining us as a monthly support partner. As a 501(c)3 organization, it's through your support that all this possible.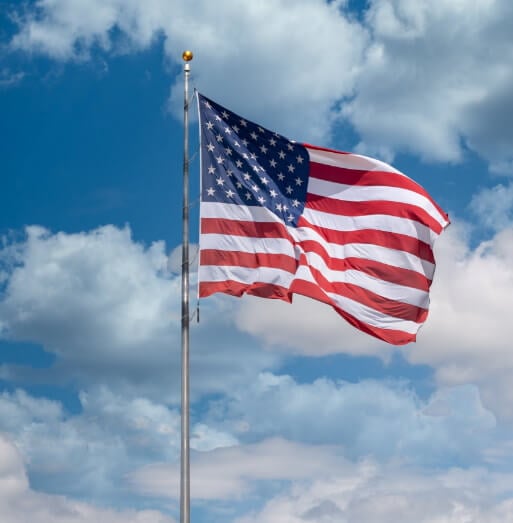 Become a Monthly Partner
You can post a prayer to share with others.
Gigi Ruth B
June 6, 2022, 6:41 am
Lord Jesus, as we hear news about new diseases breaking out across the globe, we declare the promise of Psalm 91:6 that says "we shall not fear the plague that destroys at midday." You are our protector and shield.
christine s
June 3, 2022, 12:29 pm
Lord Jesus, as we hear news about new diseases breaking out across the globe, we declare the promise of Psalm 91:6 that says "we shall not fear the plague that destroys at midday." You are our protector and shield.
Zoe E
June 2, 2022, 2:17 pm
Lord, please protect us from all initiatives and developments which challenge Your law. Please awaken hearts and minds and guide us all to respect and honor all life, and to engage with each other and with You and Your creation in loving kindness. Lord Jesus, as we hear news about new diseases breaking out across the globe, we declare the promise of Psalm 91:6 that says "we shall not fear the plague that destroys at midday." You are our protector and shield.
Alan V
June 2, 2022, 8:38 am
Lord Jesus, as we hear news about new diseases breaking out across the globe, we declare the promise of Psalm 91:6 that says "we shall not fear the plague that destroys at midday." You are our protector and shield. There is such malice against us by many of our rulers, Lord. I ask that You convert or replace them. Praise the Sovereign Lord.