An Alarming 'Pride' Event
Remco Brommet, IFA Contributing Writer
|
June 2, 2022
An Alarming 'Pride' Event
Remco Brommet, IFA Contributing Writer
|
June 2, 2022
I Prayed
have prayed
Father, we pray that You would purge our communities of normalized debauchery and sin. We pray that the people like Marraccino who propagate this sin would find You, Lord.
An alarming event was brought to my attention this week by Awaken MNWC, a newly formed prayer initiative for the area of Pine County MN and Burnett County WI, that straddle the St. Croix Valley.
View Comments (18)
Their letter states: "I am writing to you today because time is urgent and we are deeply disturbed and alarmed by information we have received about the host and emcee for the LGBTQ Pride Festival Event scheduled for this weekend, Saturday, June 4th, in Pine City, in the heart of Pine County.
"Although the event is in Pine City, a promo poster for the event lists 37 towns in East Central, MN that are targeted in their advertising. This should deeply disturb pastors, church members, and Christian ministries and organizations in this region. Pine City is only one of two rural towns in the entire United States that hosts an LGBTQ event like this. It is typically an event held in a metro area!
"One of the "headliners" featured on the promo poster is a guy who goes by several names: Martina Marraccino, The Lady Martina, and Adam Divine. I believe his real name is Martino Mayotte. For the purpose of this email, we will refer to him by his stage name, Marraccino.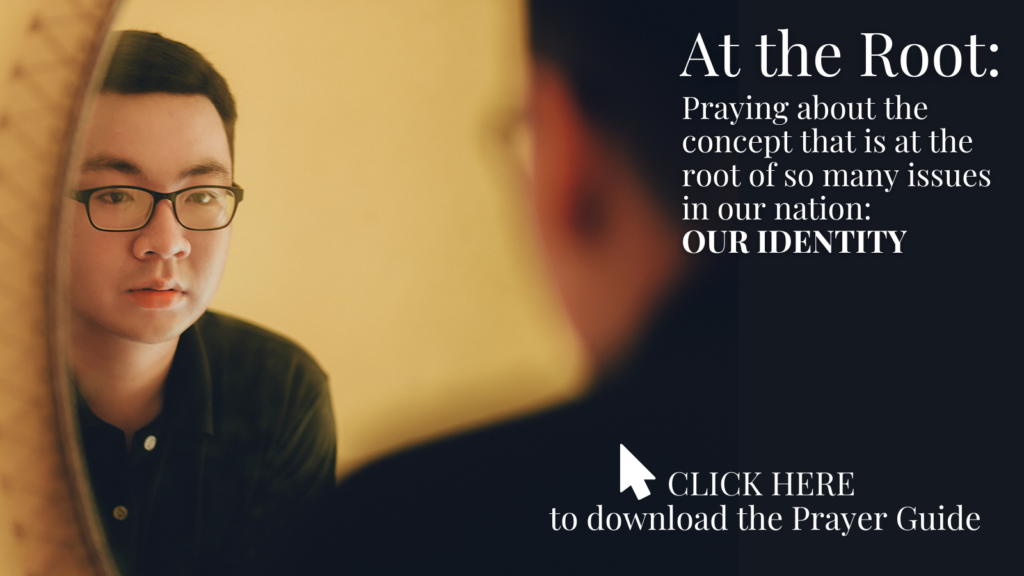 "These are just a few of his disturbing accomplishments that should send an alarm to citizens of Pine County.
He is an amateur pornographer who posts much of his pornography on the internet.
He has produced and filmed movies depicting all kinds of pornography including incest fantasies with his "little brother." (By the way, incest is a crime in Minnesota under statute 609.365.  Anyone found guilty of incest may be sentenced for up to 10 years.)
He is a self-proclaimed Satanist who asked for donations on his birthday to be given in his honor to the Satanic Temple.
"The Child Protection League of MN has sounded the alarm about Marracino and his role at the East Central MN Pride Festival scheduled for next Saturday, June 4th.
"The League is committed to promoting the welfare of children and protecting them from exploitation, indoctrination, and violence. They educate on issues that threaten the safety of children."
Last year, organizations and individuals In Bloomington, MN raised their voices against Marracino coming to a similar event scheduled there. His contract was cancelled by the City Council who admitted that he had not been properly vetted.
The presence of a satanist at an already disturbing event that is open to all ages and widely promoted in the area is the latest in a series of attempts by the satanist groups to gain influence in schools and make their presence known at public gatherings. Last year, the Satanic Temple sued the city of Scottsdale, AZ for the right to participate in giving the customary invocations at city council meetings. A few years prior, they sued the city of Belle Plaine, MN for the right to place a satanic monument in a park. Earlier this year, the same group sued the School Board of York County PA over their denial to allow an after-school satanic club at an elementary school. And, even more disturbingly, they joined the fight against the Texas heartbeat law by invoking the Religious Freedom Restoration Act, claiming that religious exemption could be provided to those who consider abortion a religious ritual.
The overt advocacy of Satanism is not new. The Church of Satan, founded by Anton LeVey in the 1960, has long promoted it internationally as a religion of "skeptical atheism" that calls for a licentious lifestyle rather than the worship of an actual spiritual being. During my first pastorate in Amsterdam, they had a heavy presence in the infamous Red Light District. Our church partnered with Youth With A Mission's coffeehouse, situated between a pornographic theater and the Church of Satan's Amsterdam headquarters.
Perhaps it should come as no surprise that amid America's moral slide satanic attempts to promote lies and values that distort and oppose God's designs for human living have become more frequent and aggressive. As our society is moving away from faith in God and the values that stem from it, people's minds become increasingly foolish and darkened (See Romans 1 :21). As a result, they fail to see the dangers of allowing, let alone embracing, the perverse lifestyles and values from satanic followers. Even though they claim not to worship Satan, they nevertheless promote what he stands for: the destruction of humanity by abandoning them to their lusts and keeping them from worshipping the One True God.
As the people of God who alone know the truth, we must continue to speak it forth and call people to repentance, and we must fight against the schemes of the evil ones with the weapons of warfare He has given us. God has ordained to win great triumphs over the enemy through the prayers of His people!
It should be noted that this event, and its overt ties to Satanism, comes on the heels of an intercessory prayer event to launch a sustained movement of prayer for revival in this two-county area, which is known for both past revivals and a strong presence of satanism and witchcraft. Great victories were won at that event, in large part due to the strong prayer participation by the IFA community, from Rhode Island to Hawaii.
Now I am calling upon you to rise up again in prayer over the next few days, that Satan's plans to flex his muscles in Pine County will be thwarted.
Pray that the civil authorities in Pine Cities will become aware of Maraccino and will follow Bloomington's lead to ban him from the area.
Pray that what Satan has intended for evil, God will use for good: that the 100+ churches in the area will unite in prayer, in raising their voice against this event, and in finding loving ways to share the gospel of truth during gay pride month events such as these.
Pray for revival to come to Pine County: that the church will awaken to the reality of spiritual warfare and the need to engage in prayer, and that the community will see the perversion, will recoil, and hunger for the truth that is in Christ Jesus.
Pray for the salvation of Maraccino: that he will have an encounter with the convicting power of the Holy Spirit and turn to Christ. Other high-profile satanists have come to Christ– why not he?
Pray for God's mighty hand to come against the overt promotion of satanism throughout the nation, especially among children, under the guise of religious freedom.
"Father, today we unite in prayer with the intercessors you have appointed and anointed in Burnett County and Pine County. We ask that you frustrate the plans of the evil one and stir in the hearts of city fathers for this satanist to be banned. We ask for unity among the churches, in prayer, in loving outreach, and in proclaiming the gospel of Jesus Christ, the only acceptable truth. Open the hearts of those who attend the gay pride events, not just in this city but around the nation, so that the perversion they witness will ignite a hunger for you, and your holy design for human life. In Jesus' Name, Amen."
How are you praying for Pine County, Minnesota, and the country at large during this time? Share this article to encourage others to pray.
Author Remco Brommet is a pastor, spiritual growth teacher, and prayer leader with over 40 years' experience in Europe, Southeast Asia, Africa, and the US. Born and raised in the Netherlands and pastoring his first church in Amsterdam, he moved to the US in 1986. He and his wife Jennifer currently live north of Atlanta, GA When not writing books, he blogs and assists his wife as content developer and prayer coordinator for True Identity Ministries. Jennifer and Remco are passionate about bringing people into a deeper relationship with Christ. Photo Credit: Unsplash.
Partner with Us
Intercessors for America is the trusted resource for millions of people across the United States committed to praying for our nation. If you have benefited from IFA's resources and community, please consider joining us as a monthly support partner. As a 501(c)3 organization, it's through your support that all this possible.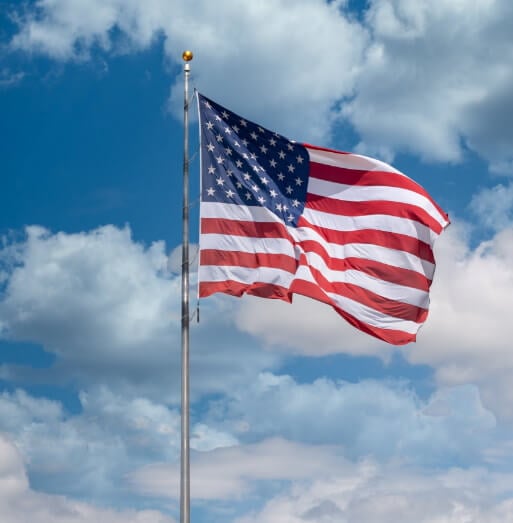 Become a Monthly Partner
You can post a prayer to share with others.
christine s
June 3, 2022, 12:28 pm
Father, we pray that You would purge our communities of normalized debauchery and sin. We pray that the people like Marraccino who propagate this sin would find You, Lord.
Pam Z
June 2, 2022, 10:41 am
Father, we pray that You would purge our communities of normalized debauchery and sin. We pray that the people like Marraccino who propagate this sin would find You, Lord.
Christine R
June 2, 2022, 7:08 am
Father, we pray that You would purge our communities of normalized debauchery and sin. We pray that the people like Marraccino who propagate this sin would find You, Lord.