History Belongs to the Intercessor Part 4 – Prayer for National Impact
Bunni Pounds, Christians Engaged
|
July 18, 2022
History Belongs to the Intercessor Part 4 – Prayer for National Impact
Bunni Pounds, Christians Engaged
|
July 18, 2022
I Prayed
have prayed
Father, we recognize that America, like all things on this earth, is Yours. We pray that You would move powerfully in this nation. Use us as Your intercessors to accomplish Your will, Lord.
In Part 1 of this series we established our need for prayer in our own personal lives and our nation, the weakness in the modern church as it relates to prayerlessness, and how prayer is a powerful commodity in heaven ready for our use.
In Part 2 we defined intercession and gave examples of becoming PRAYER through seeing the burden, asking God, acting, and responding through love.
View Comments (4)
In Part 3 I shared my personal story of intercession running for Congress.
Let's conclude with a look at the national impact of prayer.
Can prayer and intercession really impact a nation?
Does what we do in our prayer closets, in our prayer meetings in our local churches, and through individual obedience to the call of God on our lives really change anything?
21 Days – Daniel's Prayers for His Nation
We find an encouraging example of obedience to prayer and its national impact in the life of Daniel.
In Daniel 10, Daniel was serving a Persian King. He had made it through the Babylonian kingdom – the trials and tests of the Lion's Den, the Golden Statue of Nebuchadnezzar and his friends getting thrown into the fiery furnace, and the dreams and interpretations from God surrounded by "the wise men". He had been tested and tried and had come out of it all with a greater relationship with God and even more authority.
How does prayer impact a nation?
In this passage the prophet Daniel was led to pray and intercede over a matter of international importance. He fasted and prayed, and 21 days later an angel arrived with an answer from heaven.
It was revealed that the answer to his prayers had been immediately dispatched on day 1 of his prayer, not day 21. However, a demonic principality over that part of the world had withstood the answer all that time.
Daniel's 21-day fast was a divine partnership to see God's purposes made manifest in the earth.
Daniel was reminding God of His promises, taking up the case of justice before God on behalf of the nation, and standing in the gap between God's righteous judgment, which was due for His mercy to be shown on the people's behalf.
Intercessors Take Responsibility to See Things Through, in the "Fullness of Time."
The true nature of intercession is sacrifice. It is not easy to be an intercessor. It is hard. It takes time, commitment, and faithfulness to God.
The battle that we are fighting for the soul of our nation is not a battle that can be won in a day. Daniel experienced breakthrough not on his timetable – but in the "fullness of time".
Though God saw the need for justice on the earth in Isaiah 59 (see Part 2 of this series) and knew the need for an Intercessor, Christ didn't come until God the Father was ready – in the fullness of time.
Galatians 4:4-5: "But when the fullness of the time had come, God sent forth His Son, born of a woman, born under the law, to redeem those who were under the law, that we might receive the adoption as sons."
Even so the Second Coming of Christ – though we feel the groanings of the earth and the world systems – will not happen until God's timing is fulfilled.
Ephesians 1:10 says "that in the dispensation of the fullness of the times He might gather together in one all things in Christ, both which are in heaven, and which are on earth — in Him."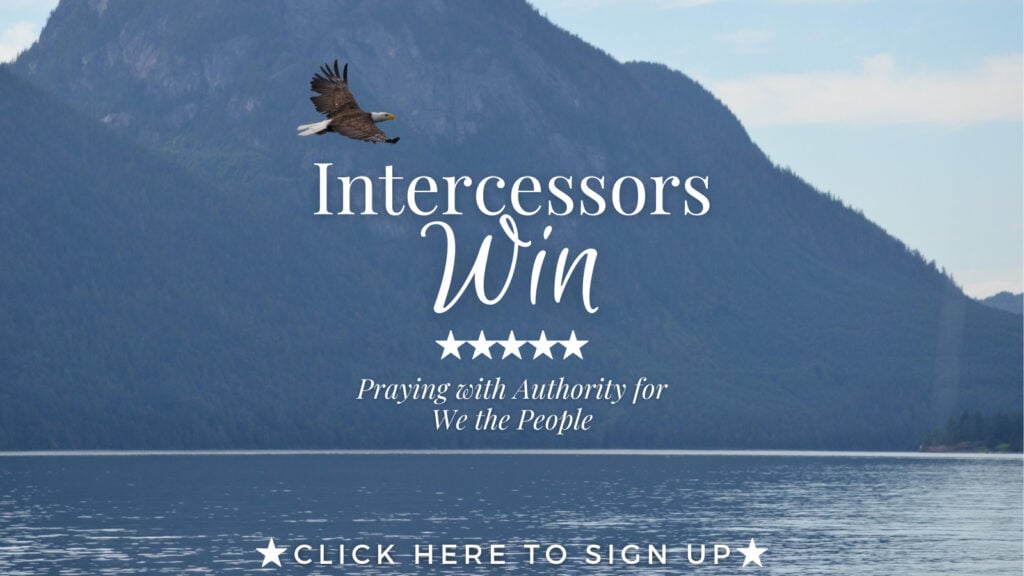 The IRS Meets Intercession
So how can God use one intercessor here in America to make a national impact?
How do we stand in the gap for a nation?
Sometimes we don't have a choice. We just must take a stand. Circumstances force us into a place where we must choose advance or retreat.
For an example, our ministry, Christians Engaged launched in December 2019 to teach the Body of Christ about prayer, voting, and engagement for the wellbeing of our nation. In 2021, we were thrown into lion's den that we hadn't anticipated.
We had applied for our 501(c)3 tax exempt status like every other Bible-believing teaching ministry. However, after 18 months of going back and forth with an agent, we received a letter denying us of this status.
The IRS put in writing that they were denying our tax-exempt status because: "Bible teachings are typically affiliated with the [Republican] party and candidates. This disqualifies you from exemption under IRC Section 501(c)(3)."
We were all shocked!
The full story is truly unbelievable and is documented on The Stream.
Could God allow the IRS to deny our tax-exempt status to fulfill His ultimate plans?
YES.
Could God use the IRS to push us into a revelation that we need Jesus every day?
YES.
Could God use what the "enemy" meant for evil — like an IRS denial — to awaken the church around the nation?
YES.
If this decision had been allowed to stand, every ministry and church in America would have been impacted. If the IRS could define the Bible as partisan speech than what could we teach or preach?
It was a scary precedent that had to be overturned.
God was doing through a national crisis exactly what our little team had been called to spearhead: He was waking people in America up.
See, Ask, Act, Love
Americans felt the burden of the Lord — they saw the problem.
"How could the IRS decide something like this? This can't stand!"
They asked God to move through prayer.
Thousands of people around the country started praying fervently. Prayers were being generated on TV, newspapers, talk radio, podcasts, and everywhere else.
Christians around America acted.
They wrote letters to the IRS and their Members of Congress. One man wrote me an email saying he was writing an angry letter to the IRS. I responded, "Do it in the spirit of Christ?" Laughing as I wrote it.
A bold group of legislators acted. 15 Members of Congress writing a forceful letter to the IRS Commissioner. They stood in the gap for the American people.
After believing it would be a year battle and we would end up having to take on the IRS in federal court, the IRS repented.
… In exactly 21 days.
Yes, it was on day 21 that we received our tax-exempt status via fax.
Sound familiar? Sounds a little bit like Daniel's story, right?
What we had been petitioning for as intercessors around America had already been done at the start. We just had to stand in the place of mediation to see the manifestation of those prayers.
Our ministry's story is a beautiful testimony to the Body of Christ that if we stand up, our republic works. It is also a perfect illustration of how intercession works on a national level.
James Goll says "An intercessor is one who relentlessly reminds the Lord of His prophetic promises while identifying the needs for justice in their generation."
Is there need for justice in this generation?
Are you an intercessor for America?
Most of you reading this would probably say "no" to that second question. But I want to submit to you that every Christian at the very core of who they are is a mediator and an intercessor that is operating in that authority. We just have to ask God to grow it in our lives.
Ambassadors for Christ
In 2 Corinthians 5:18-20 we see the call of God on our individual lives after we become new creations.
Now all things are of God, who has reconciled us to Himself through Jesus Christ, and has given us the ministry of reconciliation, that is, that God was in Christ reconciling the world to Himself, not imputing their trespasses to them, and has committed to us the word of reconciliation. Now then, we are ambassadors for Christ, as though God were pleading through us: we implore you on Christ's behalf, be reconciled to God.
Something in you is reaching out for more in your life, more of God, and more for your country. That is why you are reading this. That is why you are seeking God.
Let me say "You are an INTERCESSOR!" You see. You ask. You act. And you do it in love.
We all have a part to play in our republic — to get engaged, to elect good people, to protect our platforms in our political parties, to advocate for good legislation and do everything that we can to kill bad legislation. But I believe God in speaking to us all in this moment in history about who we are as Christians and intercessors in this generation.
Like Daniel Nash who prayed for cities to see the release of the gospel through the words of Charles Finney, we are reconcilers, people who draw people to Jesus, people who have the DNA of Christ in us that wants to impact change and invoke justice in our land
We are intercessors … If we will receive that call from the Great Intercessor who is ever living to make intercession for us.
Romans 8:34 – "Who is he who condemns? It is Christ who died, and furthermore is also risen, who is even at the right hand of God, who also makes intercession for us."
Hebrews 7:24-25 – "But He, because He continues forever, has an unchangeable priesthood. Therefore He is also able to save to the uttermost those who come to God through Him, since He always lives to make intercession for them."
I believe that God can use all our lives in different spheres of influence. Just like the man at my Congressional fundraiser described in Part 3 – I believe people are going to respond to the love of God through our lives and say – "You had me at 'Hello.'"
Let's go impact America and see reconciliation, change, and truth explode in board rooms, in educational systems, in our city halls, and in the corridors of Congress.
History belongs to the intercessors. Intercessors – let's make history.
What did you think of this article and this series? Share your thoughts and prayers below.
Bunni Pounds is president of Christians Engaged. She is a former congressional candidate, 15-year political consultant and motivational speaker. Check out Bunni Pounds' full message called History Belongs to the Intercessors from the Christians Engaged Wake UP! Conference in 2021. Photo Credit: Patrick Fore on Unsplash.
Partner with Us
Intercessors for America is the trusted resource for millions of people across the United States committed to praying for our nation. If you have benefited from IFA's resources and community, please consider joining us as a monthly support partner. As a 501(c)3 organization, it's through your support that all this possible.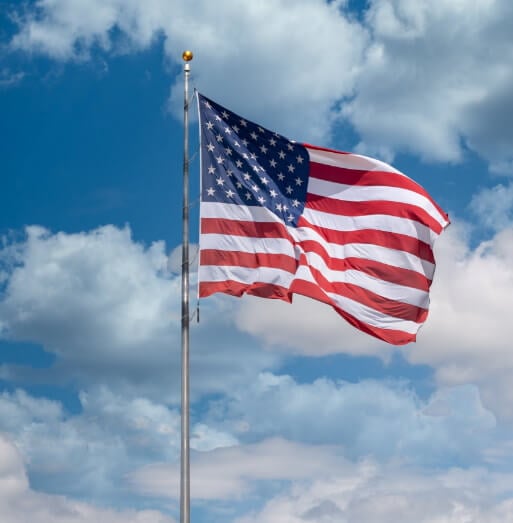 Become a Monthly Partner
You can post a prayer to share with others.
Alan V
July 18, 2022, 4:49 pm
Father, we recognize that America, like all things on this earth, is Yours. We pray that You would move powerfully in this nation. Use us as Your intercessors to accomplish Your will, Lord. Motivate Your prayer army to fill up their prayer bowls in heaven.