Hispanic Voters Are Shifting to the Right
From Fox News
|
July 17, 2022
Hispanic Voters Are Shifting to the Right
From Fox News
|
July 17, 2022
I Prayed
have prayed
Thank you for shifting our nation, Father! We pray that you would awaken the Hispanic church to take a stand on abortion, what the Bible teaches on gender, religious liberty and more. Thank you Lord! Reform our nation!
We need major shifts and shakeups if our nation is going to get back on the right track. We should thank God for this cultural change.
From Fox News. The left-leaning media and powerful Democrats alike have taken notice that Hispanics are ditching the Democratic Party.
View Comments (2)
The "biggest political story of our time" is the major shift in the demographics of the two parties, with Republicans gaining major ground among Hispanic voters and becoming increasingly working-class and multiracial, according to a new report by Axios….
Giancarlo Sopo, a descendent of Cuban exiles, ran the Hispanic advertising and rapid response effort for former President Trump's 2020 re-election campaign. He called what's occurring a "once in a generation type of political realignment," saying working-class Hispanic voters simply don't have anything in common with the modern "woke" Democrat….
"They're economically different. The social and cultural values are very different. Your average Hispanic tends to be far more religious and traditional in their cultural views than your average Democrat. So, I think if you understand the cultural transformation that we've seen on the Democrats, where they've become a lot more radicalized, and at the same time Hispanics… don't just believe in the American dream. We personify it," Sopo continued. "Hispanics are really succeeding in America, the Democratic message just does not appeal to Hispanics."

Sopo believes the Democratic message is based on "victimhood" and "inequality…."
"Hispanics want to prosper… they want to figure out, 'OK, how do we reach the next step on the ladder?' That's what Hispanics are focused on, not memorizing 74 pronouns. Not relitigating 1492 or Latinx and trying to upend the entire Spanish language," Sopo said. "[They] really just want to focus on living a good life in this country, providing for their families and succeeding."
The piece admits that communities of color have "borne the brunt" of skyrocketing crime in the age of the "Defund the Police" movement, which many progressive activists championed. Furthermore, Axios highlights statistics that show Hispanics living near the U.S.-Mexico border are in favor of tougher border security, a viewpoint long held by the Republican Party and many conservatives….
A New York Times/Sienna poll, conducted between July 5 and 7, also spells trouble for Democrats when it comes to demographics they have long relied on to push them to victory.
The poll shows that Hispanic Americans, more so than any other group, are concerned with inflation, the cost of living, and the economy. Eighty-seven percent of Hispanics and Latinos said in the survey they consider inflation and the cost of living "extremely important," in comparison to 81% of Black Americans and 75% of White Americans….
The issue of inflation is likely to be a detriment to Democrats and the Biden administration, as past elections have shown dismal economic conditions often reflect poorly on the party in the White House. It doesn't help Democrats that Republicans have seized on this issue, centering it as a serious voting topic, while Democrats are primarily running on abortion rights and gun control, which does not poll as high on average….
Meanwhile, some in the media have recently taken to labeling prominent Republican Latinas as "far-right" and warning about a rise in "White Supremacy" among them.
Last week, The New York Times published a piece headlined "The Rise of the Far-Right Latina," referencing Rep. Mayra Flores, R-Texas, the first female Mexican-born member of the House, and two other Republican Latinas running for office, Monica De La Cruz and Cassy Garcia.
This week, a CNN column suggested Flores was an inauthentic Latina. Raul Reyes, a regular CNN writer, slammed Flores, De La Cruz and Garcia, in a piece headlined, "These GOP Latina candidates are not the 'real deal.'"
"I was down there on Election Day with Mayra Flores and Cassy Garcia visiting all these different precincts and talking to voters and people will tell you that they've voted Democrat their entire life or maybe their grandparents were Democrats. But they say, 'Listen, this is no longer my abuela's [grandmother's] Democratic Party.' These people have been radicalized. They don't share our values," Sopo said.
"You really see it on the ground when you go to restaurants in Texas, particularly in south Texas, in the rural areas, you see Hispanic families gathering to eat at a table, and they pray before their meals. You know, these are just very different types of voters and the direction that the Democratic Party is heading in, which tends to be much more secular, much more politically correct," Sopo added. "Hispanics are not particularly preoccupied with political correctness. Many of us, we're like one or two generations removed away from pretty dark places, and we think this country is awesome…."
What do you think of this change in Hispanic communities? Share your thoughts and prayers below.
(Excerpt from Fox News. Photo Credit: Getty Images)
Partner with Us
Intercessors for America is the trusted resource for millions of people across the United States committed to praying for our nation. If you have benefited from IFA's resources and community, please consider joining us as a monthly support partner. As a 501(c)3 organization, it's through your support that all this possible.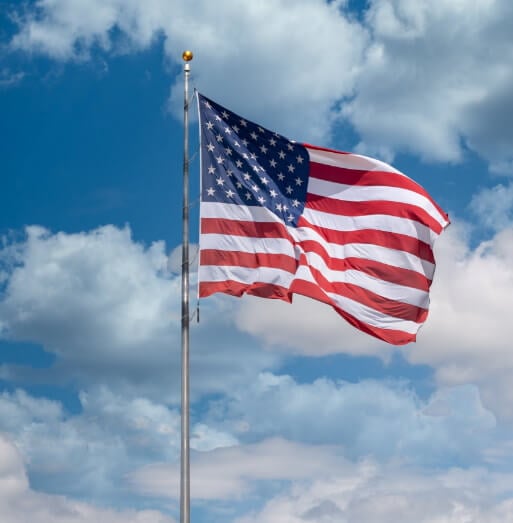 Become a Monthly Partner
You can post a prayer to share with others.
Alan V
July 18, 2022, 8:48 am
Thank you for shifting our nation, Father! We pray that you would awaken the Hispanic church to take a stand on abortion, what the Bible teaches on gender, religious liberty and more. Thank you Lord! Reform our nation! Praise You for the family values the Hispanics display, prosper them.