History Belongs to the Intercessor Part 3 – Becoming Prayer
Bunni Pounds, Christians Engaged
|
July 18, 2022
History Belongs to the Intercessor Part 3 – Becoming Prayer
Bunni Pounds, Christians Engaged
|
July 18, 2022
I Prayed
have prayed
Father, we pray that You would strengthen us in our intercession. Empower us to stand in the gap and take up the case of justice, God.
In Part 1 of this series, we established "Our Need for Prayer" in our own personal lives and our nation, the weakness in the modern church as it relates to prayerlessness, and how prayer is a powerful commodity in heaven ready for our use.
In Part 2, "What is an Intercessor?" we break down the definition of intercessor, the lessons from Isaiah and the example of Christ.
View Comments (4)
In Part 3, I share my personal story.
The Call
In October 2017 I took my son and future daughter-in-law and some other young people to a prayer gathering in Washington, D.C., called "Rise Up: The Call." The location was the National Mall. Led by Lou Engle and David Bradshaw, for three days we prayed and worshipped 24/7 over America. Then on the last day, we met together for an extended prayer meeting from 8 a.m. to 5 p.m. facing the Capitol with the Washington Monument behind us.
We prayed for women and men to rise up and to be who they were created to be by God. We prayed for the ending of abortion in our generation. We prayed for breakthrough in the Body of Christ across racial lines and denominational lines. We prayed for our inner cities.
And we prayed for laborers to be sent into the harvest fields of America.
Less Than 6 Weeks Later — I Was Running for Congress
I never saw it coming. I had been a political consultant for 10 years and the main Member of Congress that I worked for announced his retirement. We couldn't find a conservative candidate to take his place. So, after weeks of carrying a burden, seeing the need of the district, praying, and asking God to raise someone up, I acted on that burden. I jumped into the congressional race. I never saw it coming.
Because I had always been behind the scenes and never the candidate myself, I had to get my head wrapped around this new reality. My consultant told me that I probably needed to raise a million dollars to be competitive, so every day I got up, asked God for wisdom and favor, and took to running around seven counties in Texas' Fifth Congressional District, speaking and spending hours on the phone asking for campaign donations.
To envision myself as a Member of Congress, I mapped out where the Capitol was in relationship to a few places that I knew I would be going to a lot — a cool apartment complex within walking distance (so I didn't have to have a car there), Trader Joe's (my favorite grocery story and essential to life), and the Justice House of Prayer (because I love to spend time in a prayer room with others in corporate intercession).
On the Justice House of Prayer's website, I saw a cup. It said "History Belongs to the Intercessors." That phrase struck my heart. God spoke to me then that by running for Congress I was responding in a heart of intercession.
I bought the cup, and I drank out of it every day over the 5 months I was running. It became a touchpoint for me — a place of faith for me to believe that God was going to use my life through this process.
I saw the need, I asked God, and then I acted.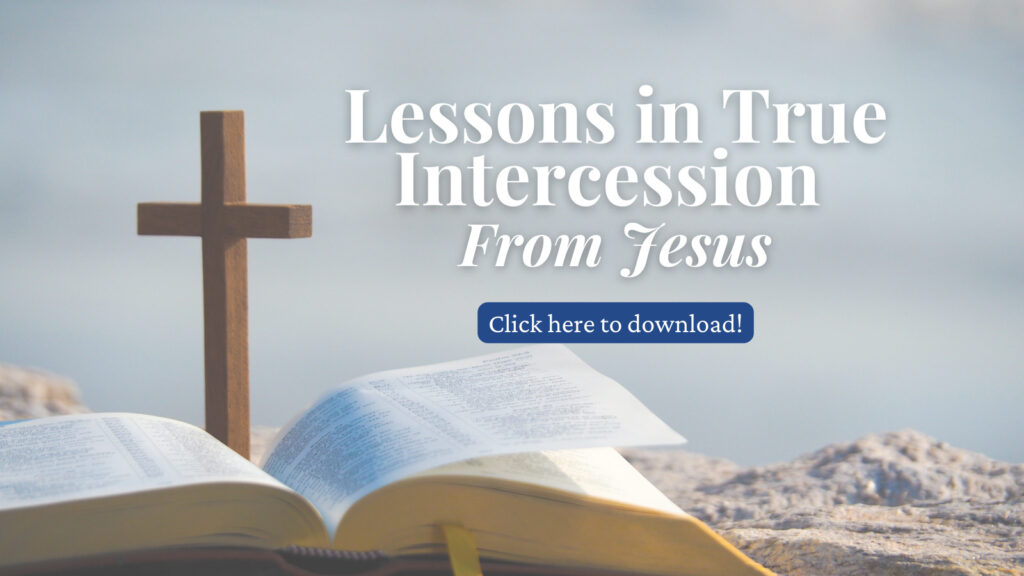 You Had Me at 'Hello'
At my first fundraiser in Van Zandt County, I had to get up in front of a crowd of 50 people and ask them for help. After years of working for candidates and elected officials, for the first time I had to be the one to sell myself. I was in my professional "Hillary" pant suit, prepared with my good speech, and full of confidence that I was in the Lord's will.
I remember thinking, "Remember to be Congressional. You must convince people that you could be the Member of Congress now."
The GOP Chairman's wife in the county introduced me and now I was up. I was ready with my stirring 3-point political speech. Yet this is what came out of my mouth:
"Hello — my name is Bunni Pounds and I am running to be your next Member of Congress. Before I tell you why you need to vote for me and support me — I want you to know that I am running this race because I LOVE YOU."
"What did I just say?!?!" I thought. "OMG!"
I was so mad at myself. Here I was trying to be professional and Congressional and this love stuff had come rushing out of my mouth.
After the meeting, a burly young man with a big, long beard came up to me. He was a tow truck driver and his father had started a company that he now ran. I will never forget that exchange.
He stopped me right in my tracks and said, "Bunni, I have never been very political, and I have never supported a candidate. I don't even know how I got to this meeting tonight but let me just say — you had me at hello."
When we see, we ask, and we act, people see the love and the sacrifice, and they respond. He wrote me a large check that night.
I made it through a field of 8 people in the GOP primary to a 2-person run off with a sitting state representative. I poured my heart out for the sake of the people that I loved.
I did not win.
I almost won, losing by a heartbreaking 2,752 votes out of 43,836 total. I wouldn't be getting my apartment by the Capitol and walking to Trader Joe's and the Justice House of Prayer.
However, I knew that I had become PRAYER and that God had taught me more than I had ever know about walking with Him in the middle of persecution, struggle, and failure.
After my race, I had letter after letter, email after email, thanking me for running, for inspiring them and getting them involved civically for the first time.
Young women wrote saying they believed they could run for office after seeing me do it.
A small business owner in East Texas said he had never been involved before, but because I ran, he was changed and was never going back to apathy.
I did win. Perhaps not a seat in Congress. But I did win.
Our obedience to God, regardless of how weak we feel, inspires others. As we pioneer something, He moves on people to stir them to fulfill the call of God on their lives.
What Did I Learn About Intercession?
What did this experience teach me about intercession?
Walter Wink says "History belongs to the intercessors — those who believe and pray the future into being. If this is so, then intercession, far from being an escape from action, is a means of focusing for action and of creating action."
Intercessors create prayers. Prayers become power. Power becomes action and action brings results.
Job Description of an Intercessor
Intercessors remind God of His promises.
On your walls, O Jerusalem, I have appointed watchmen; All day and all night they will never keep silent. You who remind the Lord, take no rest for yourselves; and give Him no rest until He establishes and makes Jerusalem a praise in the earth (Isaiah 62:6-7 NASB).
Intercessors take up the case of justice before God on behalf of another.
Yes, truth is lacking; and he who turns aside from evil makes himself a prey. Now the Lord saw, and it was displeasing in His sight that there was no justice. And He saw that there was no man, and was astonished that there was no one to intercede (Isaiah 59:15-16a NASB).
Intercessors stand in the gap between God's righteous judgment, which is due, and the need for mercy on the people's behalf.
'And I searched for a man among them who should build up the wall and stand in the gap before Me for the land, that I should not destroy it; but I found no one. Thus I have poured out My indignation on them; I have consumed them with the fire of My wrath; their way I have brought upon their heads,' declares the Lord God (Ezekiel 22:30-31 NASB).
Are We Intercessors?
If we are seeing, asking, and acting through love, we are carrying the nature of Christ. We are becoming PRAYER on the earth. We are intercessors whether we want to call ourselves that or not.
This series concludes with Part Four, "Prayer for National Impact."
How are you practicing intercession in your life? Share your thoughts and prayers below.
Bunni Pounds is president of Christians Engaged. She is a former congressional candidate, 15-year political consultant and motivational speaker. Check out Bunni Pounds' full message called History Belongs to the Intercessors from the Christians Engaged Wake UP! Conference in 2021. Photo Credit: Ben White on Unsplash.
Partner with Us
Intercessors for America is the trusted resource for millions of people across the United States committed to praying for our nation. If you have benefited from IFA's resources and community, please consider joining us as a monthly support partner. As a 501(c)3 organization, it's through your support that all this possible.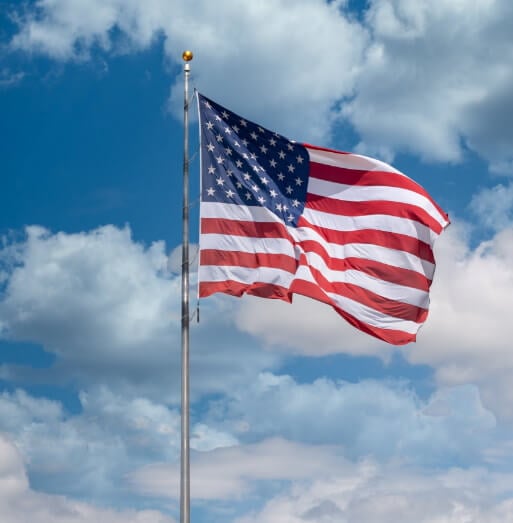 Become a Monthly Partner
You can post a prayer to share with others.
Alan V
July 18, 2022, 4:47 pm
Father, we pray that You would strengthen us in our intercession. Empower us to stand in the gap and take up the case of justice, God. Write the history of the future You want in our hearts, Lord. Encourage us to pray that future to fruition, O God.