History Belongs to the Intercessors Part 1 – Our Need for Prayer
Bunni Pounds, Christians Engaged
|
July 18, 2022
History Belongs to the Intercessors Part 1 – Our Need for Prayer
Bunni Pounds, Christians Engaged
|
July 18, 2022
I Prayed
have prayed
Father, we pray for the church in America. Encourage every Christian in this nation to pray, God, for Your will to be done in the United States.
Behind the greatest evangelist of the Second Great Awakening — Charles Finney — knelt a man of intercession: Daniel Nash.
View Comments (18)
Finney, through his passionate appeals for people to come to God, saw hundreds of thousands of conversions happen all over New York and beyond in the early 1800s. Unknown to most, this move of God contained a secret weapon. Nash.
Weeks in advance of an outreach by Finney, intercessor Nash — along with Abel Clary — would come, praying within the community, crying out and asking God for His intervention in the hearts of men.
Nash had been a burned-out pastor. But through prayer during an illness had found personal revival with God. And through prayer would go on to fuel a national revival.
History belongs to the intercessors — we are the ones who are really stirring up national revival and change.
A Nation in Crisis
We are now in 2022 — a long time past the days of Charles Finney and Daniel Nash. But our nation is in more need now than even then.
It has been 246 years since 1776 when our republic was born. The founders of this republic gave us a gift, and we have a responsibility to protect it and keep it.
In 4 short years, America will be 250 years old — the only democratic republic in history that has survived this long.
This is a pivotal moment, and we all know as Christians with discernment that America is at a crisis point. Will we make it to America's 250th birthday?
When we think about America right now — the decay in our educational systems, media, entertainment, government, business ethics, and more, we must look ourselves straight in the face and realize that we, as believers in Jesus, are not having the greatest impact on our culture.
Why is that?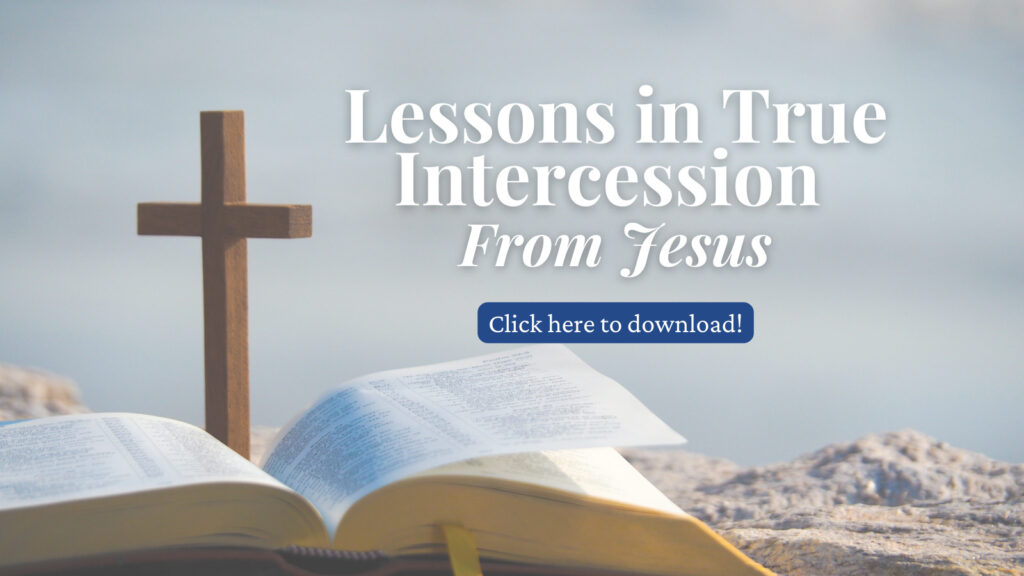 National Prayerlessness
I believe the root of this failure is our individual loss of a daily connection with God.
We don't pray. We don't spend time with Jesus.
We have many weaknesses in the American Church, but none is as glaring as our national prayerlessness.
If we are honest, the last few years has been an eye-opener within the Church. We have been exposed by fear and unbelief and have seen our personal tendencies to run to anything but God in the middle of national crisis.
If God doesn't awaken the Church in this hour in history, we are in trouble.
And do this, knowing the time, that now it is high time to awake out of sleep; for now our salvation is nearer than when we first believed (Romans 13:11).
Back to the Basics
Prayer. It is the first spiritual discipline that we all think we know and understand — but really, few of us do.
If we truly understood prayer and realized the value of it, we would prioritize it in our lives and in our local churches. Unfortunately, in our American Church culture, our prayer meetings are the smallest gathering on our weekly or even monthly calendars. They are obviously not sexy or entertaining enough.
A woman told me the other day that she is a member of a church with over 3,000 members and their weekly prayer meeting has only 2 people attending it.
Let's take a moment to think about prayer in our local churches.
Does your church have a corporate prayer meeting? How often is the prayer meeting?  How many people come to it?
Just those questions alone are exposing to the modern church. But when we pile on thinking about the reality of our own devotional lives, we can all see the weakness.
Prayerlessness is rooted in a key problem: We don't really believe prayer works. 
If we really believed in prayer, the effectiveness of prayer would absolutely change everything in our lives. Our calendars, our priorities, and our goals. Everything!
E.M. Bounds — the famous 19th century Methodist Episcopal pastor — said this:
God shapes the world by prayer. The more praying there is in the world the better the world will be, the mightier the forces against evil…. The prayers of God's saints are the capital stock of heaven by which God carries on His great work upon earth. God conditions the very life and prosperity of His cause on prayer.
Prayer is a Real Commodity
Have you thought about prayer being a commodity of heaven before? It is tangible and real.
Let's read this:
Now when He (the Lamb) had taken the scroll, the four living creatures and the twenty-four elders fell down before the Lamb, each having a harp, and golden bowls full of incense, which are the prayers of the saints (Revelation 5:8)
Look at this powerful picture of the golden bowls full of incense — holding the real tangible prayers of the saints.
When we pray, God hears us, and He collects those prayers. This is an incredible picture of prayer that is something that we can get our heads around.
Prayer is a real commodity.
Just like we go to the bank and deposit a check — prayer is a deposit. Just like we look at our investments on our phones and buy and sell stock — prayer is a stock purchase. Just like we invest in our marriage by spending time with our spouse — prayer is an investment in relationship.
If America is going to see revival — and better yet, another Great Awakening — we need to cry out to God. We need to ask Him to grow faith in our hearts to believe that when we talk to Him, He hears us. And that when we petition Him, it changes hearts and lives.
This is what America needs in this hour of history.
America needs a praying Church.
Prayer is Action — Not Just a Spiritual Buzz Word
This is my personal mandate from the Lord for this season: "Go find the awakening church and plug them into simple habits of prayer, voting, and engagement."
When our little team of politically active Christians started Christians Engaged a few years ago, we identified three areas of weakness in the American church that we felt called to strengthen:
Habitual prayer for our cities, states, and nation including our elected officials.

A call for believers to vote in every election and to vote biblical values, and

Encouragement for Christians to engage in our culture and take action to be "salt and light" in every space of influence.
Prayer wasn't just a spiritual buzz word that we picked to talk about something spiritual. No, prayer is the only thing that really matters!
What America Needs Most
In reality, prayer is the only thing that can change our nation.
Hearts are only open to God through prayer. Cities are truly impacted through prayer. Systems can only be reformed by people of wisdom who are covered in prayer.
What does America need in this important moment in history?
America needs YOU! Your participation. Your heart. Your care. Your prayers. Your votes. Your engagement in the culture.
Your intercession.
What is an intercessor? We answer that in Part Two of our History Belongs to the Intercessors series.
Were you encouraged by this article? If so, share it with your friends and family to encourage them!
Bunni Pounds is president of Christians Engaged. She is a former congressional candidate, 15-year political consultant and motivational speaker. Check out Bunni Pounds' full message called History Belongs to the Intercessors from the Christians Engaged Wake UP! Conference in 2021. Photo Credit: Fa Barboza on Unsplash.
Partner with Us
Intercessors for America is the trusted resource for millions of people across the United States committed to praying for our nation. If you have benefited from IFA's resources and community, please consider joining us as a monthly support partner. As a 501(c)3 organization, it's through your support that all this possible.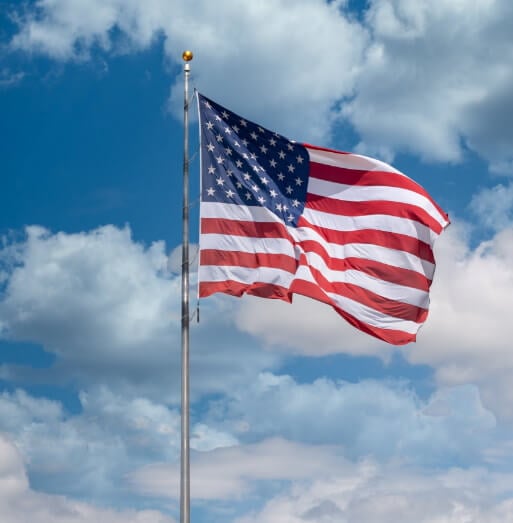 Become a Monthly Partner
You can post a prayer to share with others.
Alan V
July 18, 2022, 4:44 pm
Father, we pray for the church in America. Encourage every Christian in this nation to pray, God, for Your will to be done in the United States. Praise You for sending the great revivalists and the intercessors who go before them.
Priscilla M
July 18, 2022, 10:32 am
As I thought of prayer and what it means to me, I go back to the time when Jesus prayed in Luke 22:44 as Jesus agonized in the garden. ——Remember Jesus was born A human Man. Jesus went to pray the last time as a human, he told his disciples pray that u will not fall into temptation they had fallen asleep before: Abba Father sent as Angel to give Jesus strength to what he was about to endure, Jesus prayed until sweat appeared as blood drops as he prayed earnestly. He knew he must talk to the Father he wanted to make God understand his commitment to Him. As I pray many times this scene in the Garden appears to me that I need to commit myself to our Father and reaffirm to God what I am praying is a commitment to do what God wanted from me. Jesus you know and understand when I pray sometimes I get real loud, I cry, I never give in or give up as I pray. Jesus you know I am seriously believing my prayers are going to reach those golden bowls that our prayers land in. So when I think about how Jesus prayed in anguish it reminds me it is alright if we tell him how we feel. Father, as I (we) pray for the church in America I would like to Encourage every Christian in this nation to pray as they remember the prayer Jesus prayed to Father God,. We must pray for Gods will to be done in the United States, pray believing God is going to remove the Darkness from America, ask forgiveness of being slack in our prayers that has helped create this takeover of Socialism in America, Pray for this Administration that holds a threat over our heads our families, our schools, our homeland's called USA. Pray as a Strong Patriot of Faith, become that watchman that has a true allegiance to the Kingdom of God. Be a watchman over our Nation. Pray as Jesus did, no falling asleep or cut it short for other pleasures. Jesus you know my heart and how I love America and You, I am so glad you pulled in the reins on me and showed me I was needed to Pray as Jesus did. I thank you for your concern about The people and what I was not seeing what was happening to our country. So as I pray today I ask you to honor some of my requests because you gave us legal power from Heaven to exercise authority. Give H15, and Flash Point came up with a list that I pray daily, I will share a few. ( I decree that America's executive branch of government will honor Gods and defend the Constitution, I decree that our legislative branch ( Congress) will write ONLY laws that are righteousness and constitutional, I (we) that our judicial system will issue rulings that are Biblical and Constitutionally, I declare that we stand against wokeness, the occult and every attempt against our nation, I declare we take back our God given Freedoms, according to our constitution, I decree I will pray every day faithfully to help restore America. Jesus bring us back together in unity with understanding that we must use the Tool of prayer to fight the fight to win America back to a God fearing Father. Jesus I know a lot of exposure is happening daily, I truly understand it takes time and you will Win. Jesus I pray that hundreds more women, men, will take up this mantle of praying faithfully so we can see the miracles of God's hand at work. Praise your holy name. We will honor the one True God!
susannah h
July 18, 2022, 10:28 am
Father, we pray for the church in America. Encourage every Christian in this nation to pray, God, for Your will to be done in the United States. We pray that the Lord seeps into every soul and they will rise up for you. We pray that we will continue to speak up and out and be the "salt and light" of the world. Help me oh Lord be your vessel and take hold of your word so that I may not sin against you and am convicted to share the word with ease and clarity. .praise Jesus forever.