"DIRTY DOZEN" COMPANIES FOR SEXUAL EXPLOITATION–WHAT SHOULD CHRISTIANS DO?
Lisa Cherry, Frontline Family Ministries
|
February 11, 2020
"DIRTY DOZEN" COMPANIES FOR SEXUAL EXPLOITATION–WHAT SHOULD CHRISTIANS DO?
Lisa Cherry, Frontline Family Ministries
|
February 11, 2020
I Prayed
have prayed
Heavenly Father, You know all, see all, and are heartbroken over the oppressed and the oppressors. (Eccl 4:1) We look to You for help and hope.
The Christian Post reported on a list of the top 13 companies contributing to sexual exploitation. This article has a nice little intro explaining how all the sexual exploitation that goes on the resulting in trafficking does not happen in a vacuum:
"NCOSE, a nonpartisan nonprofit dedicated to addressing the 'full-spectrum' of sexual exploitation, has put out an annual Dirty Dozen List since 2013.
View Comments (51)
The list serves as an activism tool to pressure companies with business practices that contribute to the sexual exploitation of people to change course. . . .
'No mainstream entity should profit or facilitate sexual exploitation. Unfortunately, many well-established brands, companies and organizations in America do just that,' McNamara said. 'In today's world, corporations drive our culture. They influence how people communicate, what information they receive and what trends are accepted or rejected.'
'Right now there are mainstream companies that are normalizing pornography, facilitating online sex trafficking and grooming, selling sex dolls and incest materials or promoting eroticized child nudity books,' she continued. 'A culture that accepts these things will continue to create more victims of sexual abuse and sex trafficking than can ever be rescued.'"
Here are the baker's dozen: SeekingArrangement, Visa, Amazon, TikTok, Wish, the state of Nevada, Massage Envy, Wyndham, Steam, Google, Netflix, Twitter, Sports Illustrated Swimsuit Issue. (Read the article for details.)
Honestly, my first thought was this:
"Oh no! I'm going to find out that all the companies that I love are involved in sexual exploitation and I'm going to have to find alternatives! How can I possibly handle another boycott?"
I'm just being honest here. I don't know about you, but I feel pretty helpless and overwhelmed. It seems that nearly every company has gone over the deep end.
But I wanted to be well-informed, so I clicked on the article. The more I read, the more I begin to understand the interwoven parts of darkness in our culture. The sexualization and sexual exploitation in the [Super Bowl] halftime show is certainly not in isolation in our nation!
And just as I suspected, there are some companies that really bothered me that are on the list! About half of them I didn't really know or care much about.
But what on earth can I do about Google or Amazon?
How am I ever going to change a cultural tide and get everybody to boycott Amazon?
How am I going to tell my kids they could never use Google again?
Sigh….
But before you just dismiss this list (as I was tempted to) as just being hopeless, perhaps the Holy Spirit would have us face the truth.
Perhaps all of us believers need to see what's really going on here at the corporate level. Because at least if we see it, we can't claim ignorance and we can't live in denial.
Perhaps it will make us uncomfortable enough to be willing to speak up when it's our turn to speak up. Perhaps we could even result in a groundswell of opposition.
I cannot expect a dark lost world to NOT fall into human depravity; but I can choose not to fall in with them.
Quite honestly, I don't know what to do with his newfound information. So right now, I'm letting it sink into my heart and cause me to be just a little more broken. And I'm turning this feeling of helplessness into a prayer to a God who knows all, sees all, and is heartbroken for those who have rejected him and his ways.
What about you? As you pray, what is the Lord speaking to you about this?
(Used with permission. Lisa Cherry is the founder of Frontline Family Ministries.)
Partner with Us
Intercessors for America is the trusted resource for millions of people across the United States committed to praying for our nation. If you have benefited from IFA's resources and community, please consider joining us as a monthly support partner. As a 501(c)3 organization, it's through your support that all this possible.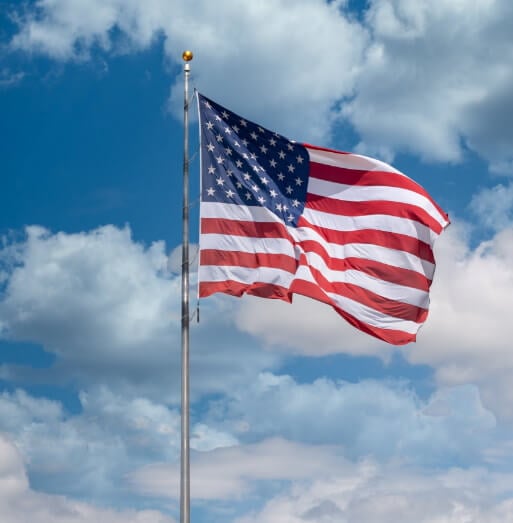 Become a Monthly Partner