DEFENDING FREE SPEECH IN HIGHER EDUCATION
Nancy Huff, IFA Contributing Writer
|
March 25, 2021
DEFENDING FREE SPEECH IN HIGHER EDUCATION
Nancy Huff, IFA Contributing Writer
|
March 25, 2021
I Prayed
have prayed
Father, give your people a heart to work together so we can take ground to protect the faith of our students on college campuses. Strengthen our children so they will withstand the temptation to abandon their love of Jesus. Send laborers in the pathway of our college students to strengthen their faith.
Many Christian parents send their sons and daughters to college in full faith that their prayers and loving support will enable their children to stay true to their Christian faith for the next four years. But the sad fact is that seventy percent of those sons and daughters who return home with a degree will do so without their faith. Liberalism abounds on college campuses. According to a Stanford University study that covered 927 institutions, the ratio of left/right for senior professors was 9:1, while the ratio of junior professors was 49:1. There are allies on campuses who operate with the mission to help Christian students navigate the waters of liberal thought. The Free Speech of these organizations have come under attack and need our prayers.
View Comments (6)
Mark your calendar for Pray for America's Leaders Live on Thursday, April 1.
IFA Intercessor Marjorie Stevens will be leading in prayer about free speech on campus. Her grandson, Owen Stevens, made national news when he was kicked out of his NY college for posting on Instagram that "a man is a man and a woman is a woman."
12:15 pm ET, IFApray.org/live or (712) 775-7430.
Emboldened by the new, more liberal administration, one day before President Biden took office on January 19, 2021, Americans United for Separation of Church and State filed a lawsuit on behalf of the Secular Student Alliance. The suit challenges a Freedom of Speech rule  implemented during the Trump administration and seeks to force organizations to accept individuals who apply for leadership positions into leadership even if they do not believe in the group's mission or even actively oppose it. For Christian organizations to permit a non-Christian to head up Christian based student organization would defeat the purpose of gathering together to strengthen the faith of the group.
The Secular Student Alliance lawsuit is a direct challenge to Secretary of Education Betsy DeVos' final rule issued on September 9, 2020, stating that colleges and universities must comply with the Frist Amendment to continue to receive federal grants.
Alliance Defending Freedom (ADF) filed the motion on behalf of Ratio Christi (Latin for The Reason of Christ), a campus organization started in 2008 by two Appalachian State University students as a Christian apologetics club. Ratio Christi now has branches throughout the United States and the world. According to their website, their purpose is to equip university students and faculty to give historical, philosophical, and scientific reasons for following Jesus Christ.
ADF was on the front line of defense in its quick response to this attack on Freedom of Speech on college campuses, keeping in line with the purpose of ADF's mission. ADF's Senior Council, Matt Bowman, said, "ADF exists to keep the doors open for the Gospel by advocating for religious liberty, the sanctity of human life, freedom of speech, and marriage and family."
While Ratio Christi has put itself on the front line of the battle. ADF is fighting with Ratio Christi, not just for that one organization but also for the thousands of Christian student organizations that help our sons and daughters stay strong in their faith while in college. How can we help?
According to ADF Senior Council Matt Bowman, there are actions we as Christians and intercessors can take:
"First and foremost, individual Christians can pray for our success as a ministry as we stand alongside our courageous clients in court.
Additionally, spreading the word within your communities and sharing our content on your social media platforms is a great way to increase awareness of the attacks on freedom of speech on our university and college campuses. If you are interested in donating to ADF, you can visit  https://www.adflegal.org."
Alliance Defending Freedom, Ratio Christi, and Intercessors for America, are organizations on the cutting edge of defending the faith of the next generation. Let us be joined together in prayer to establish God's Kingdom on this earth.
What do you think of these free speech protections?
About the Author: Nancy Huff is an educator with a mission to equip believers to pray strategically for the Cultural Mountain of Education. She has authored Taking the Mountain of Education: A Strategic Prayer Guide to Transform America's Schools. She leads prayer groups to pray at key educational locations across the US. Currently, Nancy serves as the Heartland Apostolic Prayer Network (HAPN) Lead Prayer Coordinator for the Mountain of Education. For additional information go to: https://takingthemountainofeducation.com/author/nancyahuff/ (Photo Credit: Unsplash.)
Partner with Us
Intercessors for America is the trusted resource for millions of people across the United States committed to praying for our nation. If you have benefited from IFA's resources and community, please consider joining us as a monthly support partner. As a 501(c)3 organization, it's through your support that all this possible.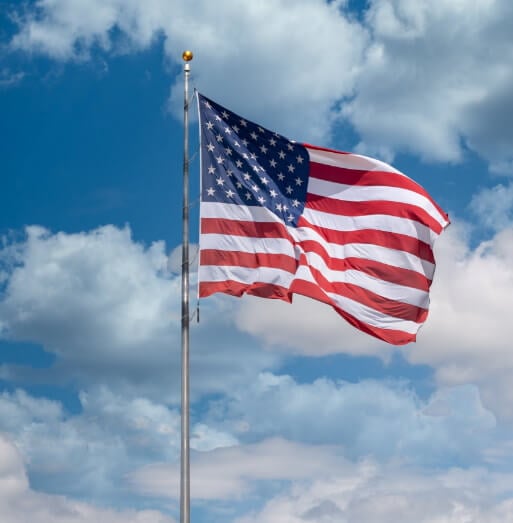 Become a Monthly Partner