COVID VACCINE LINK TO INFANTICIDE–A TRUE HORROR STORY
From the Gateway Pundit
|
October 23, 2021
COVID VACCINE LINK TO INFANTICIDE–A TRUE HORROR STORY
From the Gateway Pundit
|
October 23, 2021
I Prayed
have prayed
Father God, this is an unimaginable atrocity. Forgive us, Lord Christ, for this great sin. Lead us, Lord, in Your ways in all things.
That story, mostly unknown until now, should at an absolute minimum require the approval of any employee's request for conscience-based religious exemptions from employer or government vaccination mandates.
On October 6, with the help of James O'Keefe's Project Veritas (PV), a whistleblower at Pfizer revealed, in leaked internal emails, that company executives have been, in PV's words, "telling staff to be secretive about the use of human fetal tissue in laboratory testing of the COVID vaccine.
View Comments (73)
The video cites an email from the company's senior director of worldwide research admitting that "One or more cell lines with an origin that can be traced back to human fetal tissue has been used in laboratory tests associated with the vaccine program." The firm's chief scientific officer specifically identifies the cell line involved as "HEK293T cells … (which) are ultimately derived from an aborted fetus."
Pfizer's resistance to disclosing the roots of its vaccine's origins seems inexplicable . . .
The details of HEK293's brutal – and from all appearances, until very recently, largely undisclosed – origins explain the company's deep discomfort. Contrary to nearly a half-century of misrepresentation and obfuscation, HEK293's creation did NOT arise from an "abortion" as everyday people understand it.
A very recent development serves to confirm this.
In August, the University of Pittsburgh effectively made a horrifying admission. The Center for Medical Progress, which had to enlist the help of Judicial Watch before the university would respond to its Freedom of Information Act request, explained that the school's GUDMAP program (full name: GenitoUrinary Development Molecular Anatomy Project), with the help of area Planned Parenthood abortion providers, was "allowing babies, some of the age of viability, to be delivered alive, and then killing them by cutting their kidneys out." . . .
Killing a delivered-alive baby is textbook infanticide.
Pitt's researchers and Planned Parenthood had to resort to this gruesome butchery because it is the best and likely the only way to harvest certain usable body parts, particularly kidneys. Harvesting viable kidneys requires continuous blood flow, which in turn requires a beating heart, which in turn requires that the baby be alive (or at the very least almost always) outside the womb when the kidneys are removed.
The HEK293 line was created in the early 1970s. Months before the University of Pittsburgh's admissions, AnnaMaria Cardinalli, an extraordinarily perceptive and conscientious writer, detailed the damning truth about its origins at Crisis Magazine in January:
… To harvest a viable embryonic kidney … sufficiently healthy children old enough to have adequately-developed kidneys must be removed from the womb, alive, typically by cesarean section, and have their kidneys cut out. This must take place without anesthesia for the child, which would lessen the viability of the organs.
… The deliberate killing of an unwanted child (a little girl, in the case of HEK 293) took place in the tortuous manner it did precisely to obtain her organs for research. The harvest of her organs was the direct cause of her death, prior to which, she was a living child, outside the womb.
In email correspondence, Ms. Cardinalli indicated, based on her own discussions with medical experts and "the test of reason," that in her view, "we are genuinely speaking of clear infanticide, not abortion." . . .
Cardinalli . . .  asserted that "There is no way that a spontaneous abortion could result in the cell line (as the kidneys cannot remain viable past the brief window in which they must be harvested)."
Do you think that people should know how the "tissue" was obtained that has been an integral part of the development of the Covid vaccines and other pharmaceuticals? Please share this article.
Partner with Us
Intercessors for America is the trusted resource for millions of people across the United States committed to praying for our nation. If you have benefited from IFA's resources and community, please consider joining us as a monthly support partner. As a 501(c)3 organization, it's through your support that all this possible.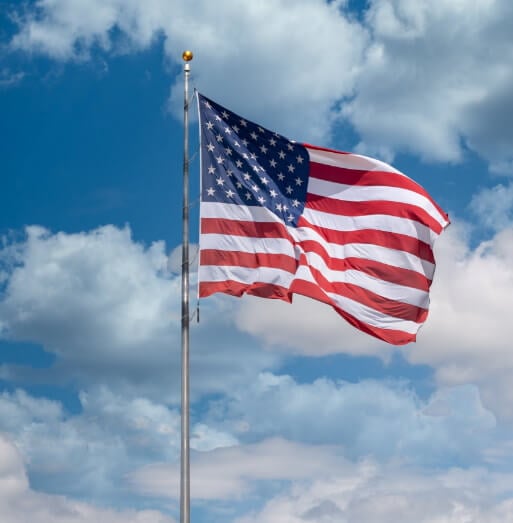 Become a Monthly Partner