VACCINATIONS AND THE ORIGINAL CONSCIENTIOUS OBJECTORS
Dave Kubal, IFA President/CEO
|
October 23, 2021
I Prayed
have prayed
Lord God, we ask You to restore the rights of Americans to conscientious objection. Move us from the edge of tyranny to liberty.
I am sure you heard of the phrase "conscientious objector," but I bet you only thought of that in the context of someone not wanting to serve in the military.
Well, the original conscientious objectors were those who objected to receiving a vaccination!
View Comments (27)
In the 1800's there was a smallpox epidemic in Europe that killed hundreds of thousands of people. Smallpox is a very deadly virus, killing almost 30% of those who contract the disease. Those who don't die often have lasting effects.  The British Parliament passed a vaccine mandate in 1853 requiring the vaccination. The "Anti-Vaccination League" formed in opposition to the vaccination. Their efforts ensured the mandate included a provision for those who did NOT want to receive the medical procedure (see this fascinating article https://www.historytoday.com/archive/end-smallpox). Those who chose not to receive the vaccination were called "conscientious objectors."
During those days, the vaccination was sometimes arm to arm (pus taken from a vaccine scar from one arm injected into another person's arm and thus often unreliable) or developed using the lymph system of animals (which was viewed as inhumane). Conscientious objectors questioned both the effectiveness and ethics of the vaccine production. Those who sought the status of vaccine conscientious objection were generally granted it.
Policy makers even in the 1850's questioned people's willingness to be forced to take the vaccination, which clouded the issue and creating both skepticism and resistance.
Freedom prevailed, as did a level-headed approach. Over time, smallpox was eradicated as medical knowledge and understanding increased.
Balancing public safety with personal freedoms is a difficult balance, but this could be pointed to as an example of success.
Now fast forward to the early 1900's and the polio epidemic.  This terrible disease struck people around the world, killing nearly 30% of those were infected, which is the same mortality rate as smallpox. Most who had the virus experienced few symptoms and many were asymptomatic, but those who did experience symptoms often suffered lasting effects, paralysis, and death.
My research did not discover a public vaccine mandate for polio, only discussions about how a mandatory mandate could hamper the vaccination movement for this terrible virus.  A mandate did surface in the 1970's with a vaccination requirement for children entering school.
Here is the point: vaccination mandates are not new. In the past they were imposed for viruses that were much more virulent than COVID 19: smallpox killed 30%, polio killed 30%, COVID 19 mortality rate is 1%.  Yet we are seeing a global move of governments using fear to greatly increase their control, greatly decrease our freedoms (including religious freedoms), and set the stage for any medical mandate they deem necessary. We need to do what we can to protect people, but a reasonable balance between loss of freedom and people's safety must be kept in mind.
Religious exemptions were originally a part of President Biden's mandate, but now are greatly scrutinized or eliminated because the alleged "threat" unvaccinated people cause. The science does not support this. In fact, Natural News (https://wp.me/p3WzT7-9S4) reported that vaccinated in the UK represent 80% of the hospitalizations.
So, what should people of faith do about this?
Please leave your comment below to let me know how you are answering this question.
Here are some of my thoughts, and I look forward to reading yours.
We must remember that "perfect love cast out all fear" (1 John 4:8). The media is attempting to keep everyone on edge through fear because it drives ratings. Some in government are utilizing fear to convince people to give up our freedoms.  But people of faith must respond to fear with faith. We need to be close to our Savior during this time and trust that He has our lives in His hand. Not one day of our lives can be stolen from us!
God's plan for good government includes freedom for people. We must question every attempt of government to control more of our lives. Over the past year we have been told: our lockdown would be 30 days, masks were not needed, masks will be needed until there is a vaccine, all things will return to normal once there is a vaccine, there will be not be a vaccine mandate, the vaccine mandate will allow religious exemptions, etc.  "Woe to those who make unjust laws, to those who issue oppressive decrees" (Isaiah 10:1). Oppressive leaders and oppressive laws are not always recognized until it is too late—just ask German believers who lived during Nazi control.
"You are the salt of the earth. But if the salt loses its saltiness, how can it be made salty again? It is no longer good for anything, except to be thrown out and trampled underfoot" (Matthew 5:13). It is time for the Church to rise and be the preserver of society like Jesus calls us to in scripture. Please stay connected to IFA and watch for opportunities to pray and act, get involved in your community, step out to organize a prayer-protest, etc. We have a window in time to do something about what we see. It may be closed without notice.
Finally, please don't read this article as condemnation for those who have received the vaccine or those are considering it.  This article's point is about demonic, oppressive government. We must not focus on what separates us, but what unites us.  Our desire to retain our religious freedoms for the sake of the Gospel is all we need to focus on in this day.
I urge you to download the companion prayer guide to this article and to watch the interview that inspired me. I had the opportunity to sit down with Canadian Pastor Artur Pawlowski. It was a tremendous time of prayer and insight. I would love to know what you think of it.
(Article by Dave Kubal, IFA President/CEO. Picture Credit: Getty Images.)
Partner with Us
Intercessors for America is the trusted resource for millions of people across the United States committed to praying for our nation.
If you have benefited from IFA's resources and community, please consider joining us as a monthly support partner. As a 501(c)3 organization, it's through your support that all this possible.

Dave Kubal
IFA President
& CEO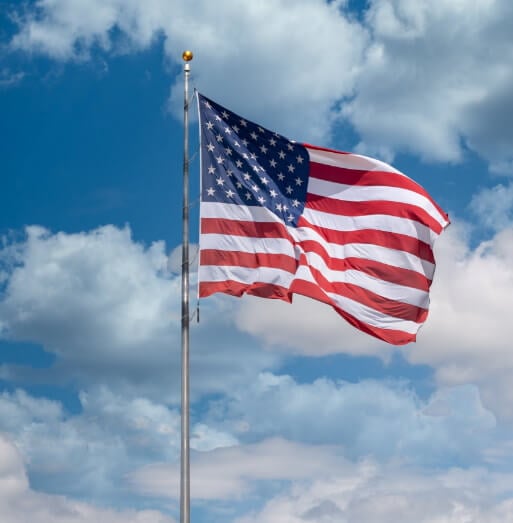 Become a Monthly Partner