THE KEY TO OVERCOMING ABORTION
Joyce Swingle, IFA Contributing Writer
|
October 23, 2021
I Prayed
have prayed
As we pray to defeat abortion in two key Supreme Court cases — Dobbs vs. Jackson Women's Health and the Texas Heartbeat Bill — let us tackle head on, with Your authority and Your Power, Lord, a key evil behind abortion — the Dominion of Self. Free the many, O Lord, from this evil force and purge our land of the curse of child bloodshed.
Abortion is a battle for the courts and for the courts of heaven. The Lord has been revealing the spiritual roots so that intercessors can effectively pray to defeat abortion in America. Read on . . . 
I once went to a particularly skilled gynecologist who also had a thriving OB/GYN practice. He was renowned for helping seemingly infertile couples conceive. In addition to the usual diplomas and credentials, his office walls were covered with photographs of the many babies he had delivered successfully, along with cards of thanks from the grateful mothers.  Sadly, he developed cancer and stepped down from his practice while he fought it.
View Comments (5)
I was delighted when I learned through the medical grapevine he had resumed limited hours at a different practice. I promptly signed up to see him at the new place. It was a curious waiting room in an oddly anonymous high-rise office building in downtown Manhattan. I was more accustomed to seeing my doctors on the ground floor of a townhouse or apartment building. I also noted there was what appeared to be a guard on duty.
The atmosphere became even stranger when I was ushered into an examination room. Instead of the credentials typical of almost every medical exam room I have frequented, the walls were covered with lovely, golden-framed mirrors. The mirrors were so beautiful that it took me a beat or two to realize there was nary a card or photograph of a baby to be seen.
It was awkward asking my physician if this was an abortion practice. He reluctantly admitted it was. As I told him I would not return to this practice, I was ineffably saddened that this one who fought so hard for babies' lives was reduced to joining this practice as a result of the fight for his own life.
I cannot think of a more tangible picture of one of the strongholds behind the spirit of abortion. The mirrors were a metaphor for the evil behind abortion. Instead of celebrating babies' lives, this place celebrated Self.  If a woman was in doubt about the choice she was in the process of making, the mirrors seemed to validate her self gaze.
The Bible clearly warns of the driving force of Self in these latter days. As Paul told Timothy in 2 Timothy 3:1-5,  "But understand this, that in the last days there will come times of difficulty. For people will be lovers of self, lovers of money, proud, arrogant, abusive, disobedient to their parents, ungrateful, unholy, heartless, unappeasable, slanderous, without self-control, brutal, not loving good, treacherous, reckless, swollen with conceit, lovers of pleasure rather than lovers of God, having the appearance of godliness, but denying its power. Avoid such people (ESV)." 
James concurs in 3:14-16: "But if you have bitter jealousy and selfish ambition in your hearts, do not boast and be false to the truth. This is not the wisdom that comes down from above, but is earthly, unspiritual, demonic. For where jealousy and selfish ambition exist, there will be disorder and every vile practice (ESV)."
There is no practice more vile than deciding certain people don't deserve to live.  The world was horrified when it learned Nazis were experimenting on and murdering hundreds of thousands of Jewish people because they were deemed unworthy of life.  Murder — usually defined in U.S. law as intentional killing — is prohibited by the Lord.  Abortion is intentional killing and only evades a murder charge because of a distorted definition of personhood. (Sadly, this parallel is now known to be exactly right–read about how the baby used widely for medical testing, including testing of the Pfizer covid shot, was killed in this article on Headline Prayer: COVID VACCINE LINK TO INFANTICIDE–A TRUE HORROR STORY.)
In fact, the crux of the matter hinges on the definition of a person, as the documentary The Matter of Life puts it.  This film repeatedly asks the key question:  "What is the unborn?"  A judgment that the preborn were not truly persons undergirds the Supreme Court's infamous Roe v. Wade ruling (See IFA Amicus Brief, p. 8ff) just as a judgment about the personhood of slaves factored into the now-overturned and disgraceful Dred Scott v. Sandford decision.
But the Lord is clear on the personhood and the destiny of the one forming in his mother's womb.  In Jeremiah 1:5, the Lord tells the young prophet:  "Before I formed you in the womb I knew you, and before you were born I consecrated you; I appointed you a prophet to the nations."
In fact, the Lord affirms the value of life throughout the entire biblical testimony.  Therefore, how is it that we as a "Christian" nation have so departed from the Lord's values? Well, one reason is many Americans have embraced a different god — the one staring back at us through those lovely gilded mirrors.
Self-worship is not for disciples of Christ.  We have ceded to Him the right to self-based choices:  "Or do you not know that your body is a temple of the Holy Spirit within you, whom you have from God? You are not your own, for you were bought with a price. So glorify God in your body (1 Cor. 6:19-20, ESV)."
Today we stand on the cusp of overturning Roe v. Wade.  I am reminded of Frodo Baggins and Samwise Gamgee as they looked out over the roiling landscape between them and Mt. Doom in Mordor where Frodo must throw the evil ring to its destruction (from Peter Jackson's film, The Lord of the Rings: The Return of the King, 2003).  The landscape we must cross is as filled with the demons of hell as any ever seen.
The Lord has given powerful prayer strategies to His many warriors to defeat these demons; we have been blessed to join in many such prayers for the little ones, including IFA's daily 1 p.m. ET prayer call (Call in at (712)775-7431 (2452#)).  I praise God for the army battling for the preborn.
Over the years, the Lord has given the warfare team at my church an assignment to join in toppling the Dominion of Self, which is linked and perhaps critical to ending abortion in America.  Because Self is a dominion, which implies a ruler of some weight in the demonic realm, there are a number of spirits in thrall to it.  I don't imagine the list in the prayer below is comprehensive, but I do know the Lord will lead us in the way we should pray.
I come humbly to enlist the intrepid warriors at IFA to join in prayer to take down the Dominion of Self, a horrible ruler that has made murderers out of millions of men and women.  Dear intercessors, let us glorify the Lord and save millions as we war against this vicious enemy.
Prayer:
"Holy, Mighty and Blessed Father, Son and Spirit, we come in the Name of the Lord Jesus Christ to ask You to forgive us and those among us who have denied dignity and life to any who are made in Your precious image.  Forgive those who have encouraged the great evil of child sacrifice in America and forgive us for our exportation of this vile practice to other nations.  Lead us in this prayer, Holy Spirit. 
Father, you have shared wisdom about a demonic dominion known as Self that stands behind abortion and so we come in the Name of our Warrior King the Lord Jesus Christ to bind, gag, cripple, blind and render unable to act or replicate the Dominion of Self and all the demons that report to it, including but not limited to dominion, self, I, me, myself, me too, what about me?, Idolatry of self, pain, incarceration of all sorts, self-will, self-focus, self indulgence, self-healing, self-protection, self-direction, self-reliance, human solution, deception, confusion, murder, the spirit and specter of death, molech and chemosh, all jezebel and witchcraft spirits, asherah and baal, sexual immorality, child sacrifice and abortion, murder, spirit of Babylon and any other spirits that report and support Self.  In the Name of the Lord Jesus Christ, we cast these into the abyss or wherever You desire to send them, O Father.  And we gather up the replacement leaders and hordes and those coming behind those replacements and cast them into the same place, in the Name of the Lord Jesus Christ.  Please fill entirely with Your Holy Spirit.  Raise up the many to stand in freedom from this evil dominion so that abortion may be utterly toppled in our nation.  In Jesus' Name.  Amen and Amen."
Will you join in the battle against the dominion of Self? Please share this timely and insightful article.
Author Joyce Swingle is an intercessor and contributing writer for Intercessors for America. With her husband Drama Evangelist Rich, Joyce shares the Gospel of Jesus Christ around the world through theatre and speaking. Joyce also has performed on screen. Prior to going into full-time ministry, Joyce worked for about 20 major magazines and now works in pastoral ministry and Christian counseling. She and Rich live in New York City. Photo by Sinitta Leunen on Unsplash.
Partner with Us
Intercessors for America is the trusted resource for millions of people across the United States committed to praying for our nation. If you have benefited from IFA's resources and community, please consider joining us as a monthly support partner. As a 501(c)3 organization, it's through your support that all this possible.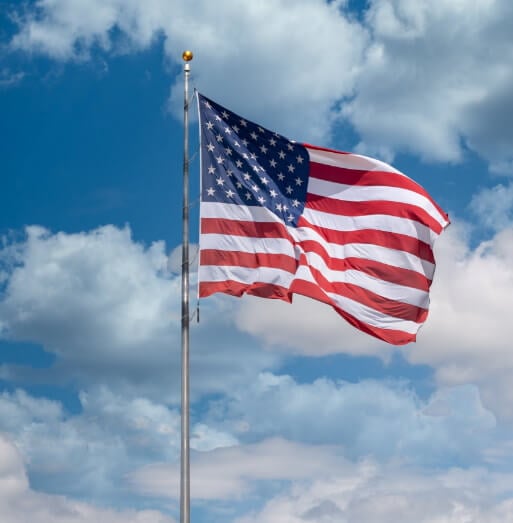 Become a Monthly Partner