China's Cozy Relationship with Globalists
Angela Rodriguez, IFA Contributing Writer
|
September 27, 2022
China's Cozy Relationship with Globalists
Angela Rodriguez, IFA Contributing Writer
|
September 27, 2022
I Prayed
have prayed
Lord Jesus, we seem to be surrounded by enemies who want to crush our liberty. But You, Lord, are the author of our freedom, so we are not discouraged. Instead, we are emboldened to share the message of the gospel all the more and to take it to the darkest corners of this world.
Analysis. When the Coronavirus pandemic first took center stage in 2020, many of us became suddenly aware of an international organization called the World Economic Forum. Over time, more and more information about this organization's global agenda began surfacing, in news articles and interviews and on alternative-media platforms. The WEF's annual meetings, in Davos, Switzerland, became top news for those wanting to peek into the minds of the globalists. But there is one key piece of information that has never gotten widespread coverage: Though it is fairly well known that Chinese leaders have attended the WEF's yearly meetings in Davos, many do not realize that China has also hosted WEF meetings on its own soil. This yearly event, called the Annual Meeting of the New Champions, is part of the Summer Davos forum. These meetings have been taking place for some 15 years and are infused with the principles of the Fourth Industrial Revolution, which is characterized by aims to merge the physical, digital and biological worlds through artificial intelligence. Klaus Schwab, chairman of the WEF, has written and spoken extensively about this topic and says he believes it will even redefine what it means to be human.
View Comments (7)
But how did China become a premier location for these summer meetings of the WEF? Look no further than Schwab himself, because since 1978 he has taken a keen interest in that country, making visits there year after year and extending invitations to its leaders in hopes that they would become part of his utopian vision for a sustainable planet. As an article in the Global Times notes: "Dr. Schwab is deeply drawn to Chinese culture. He has sent congratulations to the Chinese people on several Spring Festivals to wish the country prosperity and the people happiness. He is also an antique collector with a sizable collection of ancient books from the 13th to the 17th century." Additionally, he says he believes that China's rapid growth makes it a champion in the future of globalization.
Schwab first proposed the idea of holding Summer Davos in China in 2005, and this became a reality in 2007. Since then, the event has alternated between the cities of Tianjin and Dalian. Now, with meetings in both Switzerland and China, the WEF has essentially formed two pillars to support its global foundation. The WEF website states that New Champions' companies are "dynamic high-growth companies that are championing new business models, emerging technologies, and sustainable growth strategies in the Fourth Industrial Revolution. New Champions are mindful of their impact on society and aspire to participate in building a better future." A list of currently participating companies can be found here.
Perhaps not surprisingly, Schwab's efforts to welcome China and to help it advance as a world power have earned him high accolades there. In 2018 he was awarded the China Reform Friendship Medal at a gathering in Beijing to celebrate China's 40th anniversary of reform. An article in China Daily praises Schwab by declaring that "the World Economic Forum has been a key backer of China's efforts to re-engineer the global economic order to make it more open and multilateral, and able to better address concerns arising from resistance to globalization." Additionally, Schwab has commented that "the WEF takes pride in cooperation with China over the past 40 years" and that he expects to see years of "long-term cooperation." In fact, he is confident that China is a responsible major country that can shoulder more global responsibilities. As a result, Schwab says, the WEF will continue to strengthen China as it strives to "realize the shared dream of world peace, happiness, justice, equality and love triumphing over poverty."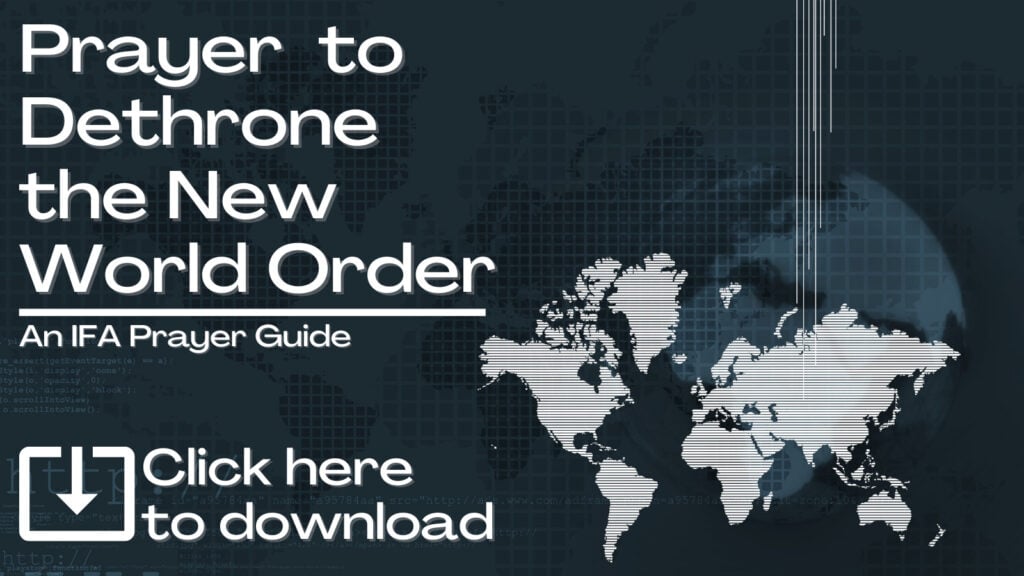 That last line in the quote above is hard to swallow, given China's track record on human rights and environmental violations, as well as its blatant war on energy, trade, and even the health of billions of people around the world. During the COVID lockdowns, it was China's governmental authorities that worked to separate families and to enforce draconian measures, effectively causing the opposite of peace and happiness. Even as China's ties to the Coronavirus outbreak became apparent, the WEF did not bat an eye (no pun intended). But this is not surprising when one considers that the main goal of the Great Reset (supported by both the WEF and China) is to usher in a society of complete surveillance.
To truly understand what the WEF and China are accomplishing at their New Champion meetings, one must delve into their forums of the past few years. Perhaps one of the most revealing is the meeting that took place in the summer of 2019, mere months before COVID-19 was unleashed upon the world. That meeting was held in Dalian on July 1–3. Of particular interest there was the announcement of the WEF'S technology pioneers — which featured 56 companies that have launched technologies and innovations in support of WEF initiatives. In the area of cyber security and digital identity was the company called BigID. That company's innovations are intended to organize, classify and profile data in order to provide an in-depth picture of a person's identity. Another company, Callsign, promises to create seamless digital identity validation of customers by analyzing data, behavior, biometrics, and even "the styles and flourishes of every user on any device they are using." Yet another highlighted company was Bitfury, which offers ways to integrate blockchain into everyday operations.
Two other technologies showcased there were collaborative telepresence and DNA data storage: The former calls for widespread adoption of augmented and virtual reality, as well as robotic avatars and remote environments; the latter explores automated systems that can read, write, and store data encoded in DNA — and this includes DNA bar coding for both chemical engineering and nanotechnology. The WEF Insight Report is available here.
When one looks back at the COVID-19 pandemic, it's easy to see that many of these technologies gained prominence through the rise of vaccine passports, COVID tracking and testing apps, remote learning/work environments, and the widespread use of mRNA vaccines containing lipid nanoparticles.
Since the pandemic, the New Champions have continued to meet and to share their visions for a post-COVID world. They met virtually in July 2022 (due to COVID restrictions) to tackle a wide range of issues, from supply chains and renewable energy to health data and digital currencies. The theme for 2022 was Navigating Uncertainty, as participants discussed a possible food crisis, climate emergencies, biodiversity, and ideas to help stakeholders devise policies for avoiding ecological disasters. Of particular interest was a session titled Innovation for Impact: Frontiers of Health Innovation, in which participants discussed the future of medical care. One speaker described the use of digital avatars containing layers of medical data — from one's genome to the data retrieved from wearable devices, such as hormone levels, blood pressure, food consumption, and sleep cycles. All this and more would be analyzed by an algorithm so that the proper medical treatment can then be provided. Dan Brindle, president of Novartis China, praised the use of mRNA technology for its ability to transform health care by creating medicines and vaccines in record time.
One session, titled Unlocking the Power of Nature Financing, stressed decarbonization and the preservation of biodiversity through the use of central banks and financial regulators. Another, Frontiers of the Metaverse, sang the praises of the Metaverse and other digital environments that will function with the help of wearable devices and sensors. Additionally, remote work spaces were hailed as the way for the future, as companies are increasingly encouraged to create jobs that allow people to work from home.
WEF Managing Director Jeremy Jurgens spoke in one session that focused on rebuilding supply chains while citing COVID, the Russian-Ukrainian conflict, and climate change as disruptive factors. At the Energizing a Sustainable Transition session, Xiang Wenbo, chairman of Sany Heavy Industry Co., explained that the Chinese government "attaches great importance to the cause of carbon reduction and has made ambitious commitments to the world."
Looking at these sessions through a magnifying glass reveals something amiss: Even the WEF cites China as the planet's largest greenhouse gas emitter as it continues building up its domestic fossil fuel production capacity. All the while, the WEF also claims that China is accelerating its renewable power and strengthening its commitment to tackling climate change. Additionally, while the Metaverse, digital avatars, wearable devices, and digital currencies are all touted as emerging technologies essential to a post-COVID world, they can also be used as a means of tracking, monitoring, and controlling the population.
The WEF meetings in China are part of larger plan in which leaders collaborate to make globalization and complete control over the planet's resources a reality. In some ways, China has become a testing ground for the WEF's latest policies — from health care, trade, and finance, to powers of total 24-hour surveillance.
At the WEF meeting in Davos in 2017, President Xi Jinping of China gave a speech on globalization in which he focused on China's economic role. Afterward, Schwab could hardly contain his excitement, insisting that any fair, open, and inclusive society must be built upon the tenets mentioned in Xi's speech. Furthermore, he emphasized that the Chinese dream is connected with the global dream.
Schwab's words are preposterous, unless that global dream includes perpetual draconian lockdowns, forced abortions, constant surveillance, total censorship, and the destruction of capitalism. Yet, these ideas are right in line with the Great Reset, so the quote is simply a reiteration of the value system the WEF and its proteges espouse. After all, Schwab has publicly stated that the Fourth Industrial Revolution will "compel us to redefine our moral and ethical boundaries."
The bond that has formed between the WEF and China is strong, but this does not mean we have to throw our hands up and surrender. The truth is that the hand and arm of the Lord are much stronger and mightier than anything globalism can throw our way. Though we don't know exactly how or when the Lord will act, we do know that He is sovereign over all earthly rulers, kingdoms and agendas. We also know what Romans 8:31 declares: … If God is for us, who can be against us?
Through all this, we should set our eyes on Jesus, remembering to pray not only for ourselves and our nation, but also for the people of China and other countries, people who struggle under the crushing hand of oppressive pharaohs and dictators. Lord, we ask You to deliver by Your mighty outstretched hand all those who are suffering oppression; display Your great signs and wonders along the way.
We know that the rulers and principalities of this dark world are living on borrowed time, but the global government of Jesus Christ is eternal. Brace yourself with this truth in the midst of the great battle that rages before our eyes. Above all, intercede, fast, and look up — because our help comes from the Lord.
How are you praying about China, the WEF, and the rise of globalism?
Angela Rodriguez is an author, blogger and home-schooling mom who studies the historical and biblical connections between Israel and the U.S. You can visit her blogs at 67owls.com and 100trumpets.com.Her latest book, Psalm 91: Under the Wings of Jesus, was released in June 2021. Photo Credit: Canva.
Partner with Us
Intercessors for America is the trusted resource for millions of people across the United States committed to praying for our nation. If you have benefited from IFA's resources and community, please consider joining us as a monthly support partner. As a 501(c)3 organization, it's through your support that all this possible.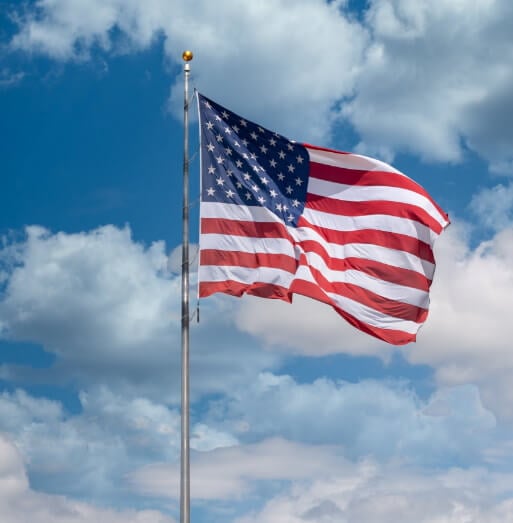 Become a Monthly Partner
You can post a prayer to share with others.
Christine S
September 27, 2022, 3:03 pm
Lord Jesus, we seem to be surrounded by enemies who want to crush our liberty. But You, Lord, are the author of our freedom, so we are not discouraged. Instead, we are emboldened to share the message of the gospel all the more and to take it to the darkest corners of this world.
Gretchen C
September 27, 2022, 8:27 am
Lord Jesus, we seem to be surrounded by enemies who want to crush our liberty. But You, Lord, are the author of our freedom, so we are not discouraged. Instead, we are emboldened to share the message of the gospel all the more and to take it to the darkest corners of this world.
Dianna P
September 27, 2022, 7:02 am
Lord Jesus, we seem to be surrounded by enemies who want to crush our liberty. But You, Lord, are the author of our freedom, so we are not discouraged. Instead, we are emboldened to share the message of the gospel all the more and to take it to the darkest corners of this world.